Boardshorts vs Swim Trunks: Which Is Right for You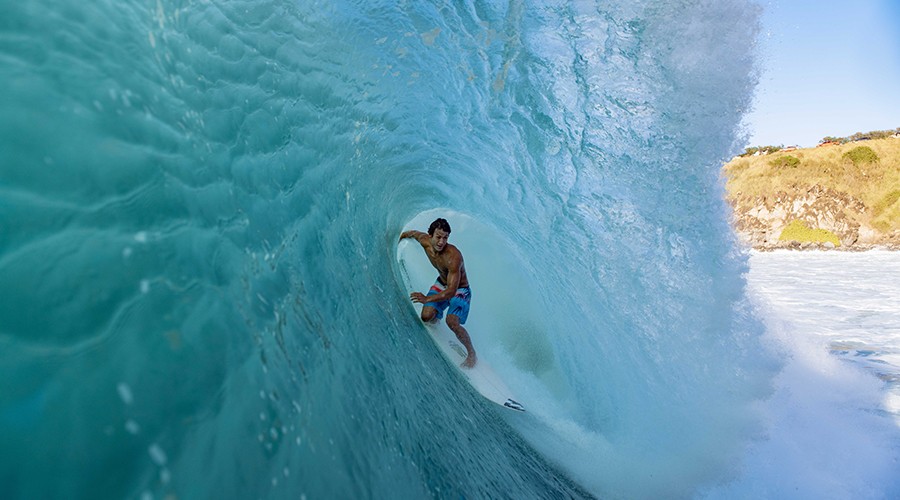 Trunk weather is the best kind of weather.
Question is: do you go for board shorts or swim trunks? We've broken down everything you need to know below, from construction and length to fit and fabrics.
What is the Difference Between Boardshorts and Swim Trunks?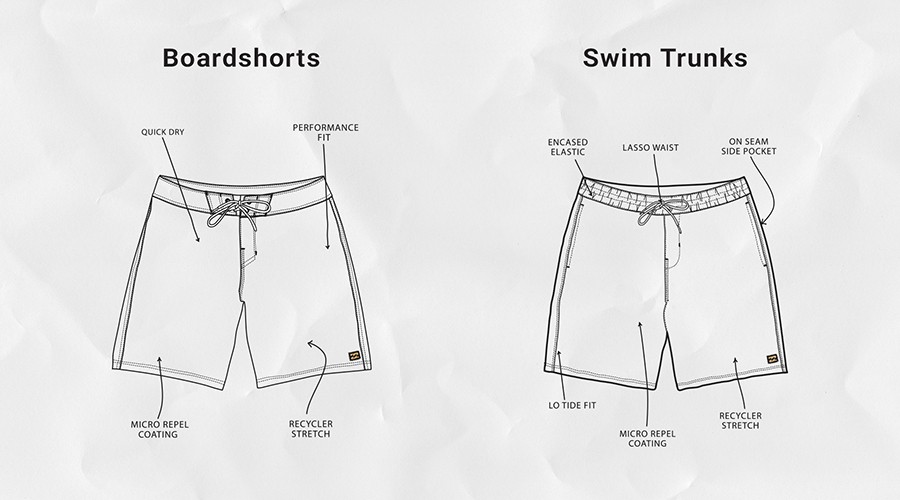 The difference between board shorts and swim trunks is simple. While the swim trunk is considered leisure apparel made for recreational beach, lake or poolside usage, the board short is purpose-built product made for active performance for a wide range of water-based activities.
Differences in these two products include a fixed waist versus elastic waist, the outseam length (generally longer in board shorts), pocket placement and the inclusion of a mesh inner lining (typical in swim trunks).
What Are Boardshorts?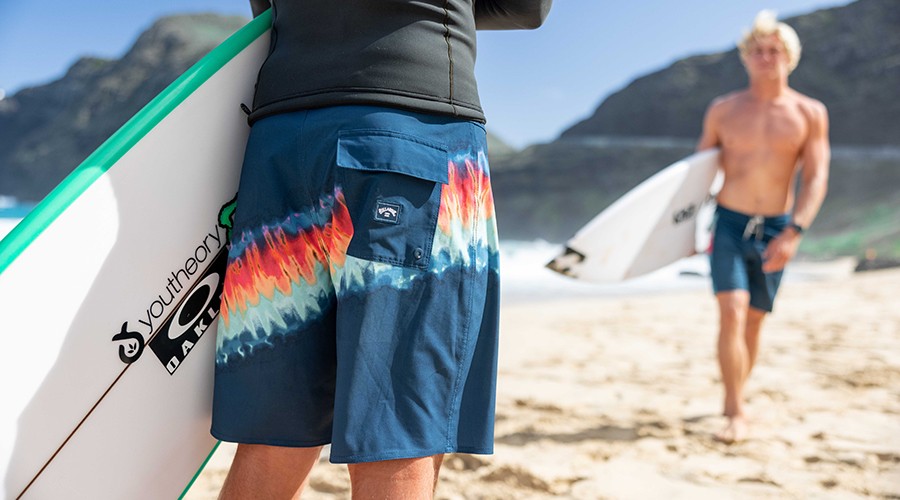 Developed in the late '40s by Japanese-Hawaiian tailor Minouri Nii on Oahu's Westside, the modern board short is made to support just about every active water-based pursuit. As long as the water is not prohibitively cold (66 degrees fahrenheit or below) a well-built board short is the men's technical gear of choice for surfing, bodysurfing, diving, swimming, sailing and more.
The key to the board short's effectiveness is in its fixed waist — a panel of reinforced, two-ply rigid fabric most commonly secured in the front with a drawcord tie system. This rigid, fixed waist allows the short to stay on the hips while engaged in activity, while the rest of the short's four-way stretch fabric maximizes freedom and comfort. In addition to the fixed waist, features of the board short include:
Four-way engineered stretch fabric
Strategically placed, water-sealed pockets
No internal mesh lining.
SHOP BOARDSHORTS
What Is the Outseam on Boardshorts?
Another defining board short feature is its outseam length. This length fluctuates based on trend (in the early 2000s it crept up to 24 inches and beyond) but the general range today is between a 17 inch outseam and a 21 inch outseam.
What outseam length is best for you depends on personal body type and style preference, which we cover more extensively below. In general, the median board short length today is a 19-inch outseam.
What's the functional benefit of a longer outseam? Since board shorts were originally developed for surfing, slightly longer shorts gives the wearer more thigh and knee protection while paddling and from sun exposure.
What Are Men's Boardshorts Made Of?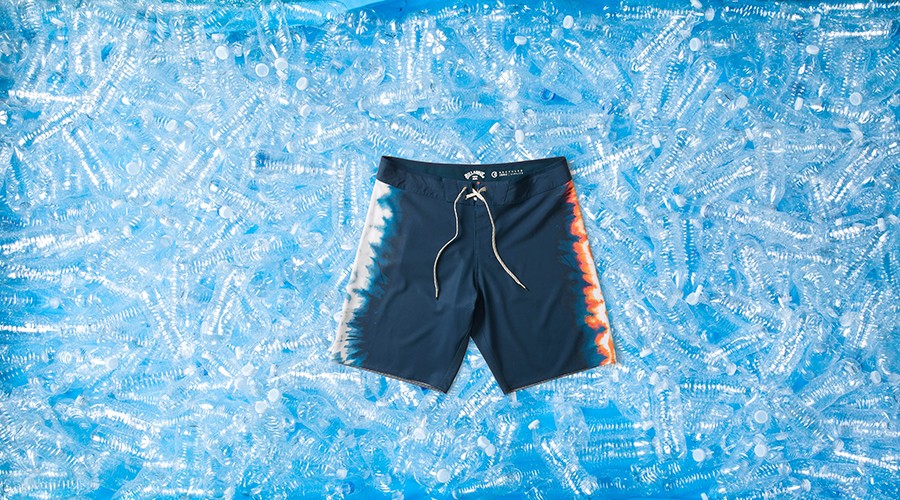 The external fabric of board shorts typically features an eco-conscious, water-repellent coating for lighter weight and faster-drying properties.
Board shorts come in a wide range of fabrics, from recycled polyester to cotton blends to nylon to canvas. But when it comes to maximum performance, engineered fabric made from recycled polyester and elastane is the material of choice. This engineered fabric provides the four-way stretch properties most surfers and water-based athletes require for their physically demanding activities.
What Are You Supposed To Wear Under Boardshorts?
Board shorts do not have mesh inner linings for multiple reasons: they inhibit flexibility, they tend to fill up with water and can cause chafing far easier than a short without lining.
That said, there are times when the number of hours spent in a liner-less board short is so extensive that some chafing may occur. To prevent this, some surfers and water-based athletes will wear a poly/spandex base-layer under their board shorts to ensure chafe-free, all-day sessions in the water.
Can You Swim or Do Other Activities in Boardshorts?
The combination of secure fit plus lightweight, four-way stretch fabric in board shorts works well for every water-based activity and everything from yoga to training to rock climbing. And the fact that they're built for water makes them even more appealing for land-based activities due to their amphibious capabilities.
How Do I Choose the Right Boardshort for Me?
As we mentioned above, choosing the right board short for you depends on a number of different personal-preference variables, from color/print preference to how much you want your board shorts to stretch (or not stretch).
That said, outseam length is the variable most critical to style, comfort and wearer's preference. Board short manufacturers tend to grade outseam lengths so that they're standardized regardless of wearer's height/weight. For example, a 19" outseam board short, for most wearers, should hang just above the knee. Below is a series of illustrations showing outseam length and how far they hang on a 5'11" surfer, waist size 32.
Well Above Knee: 16-17"
Just Above Knee: 18-19"
Just Below Knee: 20"
Well Below Knee: 21-22"
What Are Swim Trunks?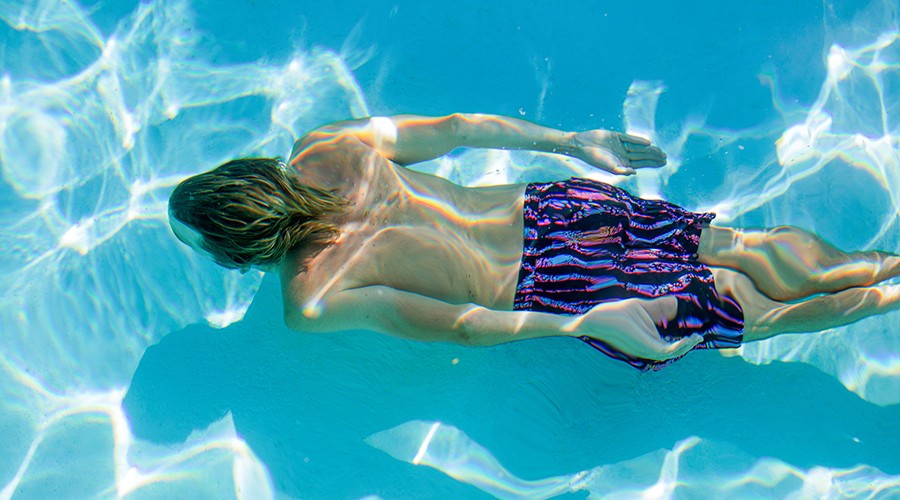 Swim trunks — sometimes referred to as swim shorts or elastic waist — are considered the "every man's" apparel for recreational use in and around the water. They are characterized by:
an elastic waistband
non-structured drawcord
open side pockets
an internal mesh lining
rigid, non-engineered fabrics
Swim trunks, also known as swim shorts, also come in a range of fabrics, but cotton and polyester tend to make up the bulk of the offering. Since elastic waist bands are the norm for swim shorts, sizing is not specific to waist size and tend to be offered in XS through XL.
While swim shorts are intended for just that, they are generally not ideal for any kind of strenuous athletic activity in the water. For example, if one were to try to swim laps in swim shorts, the pockets would fill up with water and, with even minimal momentum, the elastic waist would pull down. Similarly, if one were to surf in swim trunks, the shorts would become waterlogged due to the mesh lining and easily pull down or off during a wipeout or duck dive. In short, a swim short is mostly worn for hanging out in or around the water and not for active use.
Average outseam length in swim shorts also differs from board shorts. While a longer outseam does exist, most swim trunks fall between 15 to 17 inches. In other words, if you choose to wear swim shorts, be prepared to show some thigh.
SHOP SWIM SHORTS
Should I Wear Boardshorts or Swim Trunks?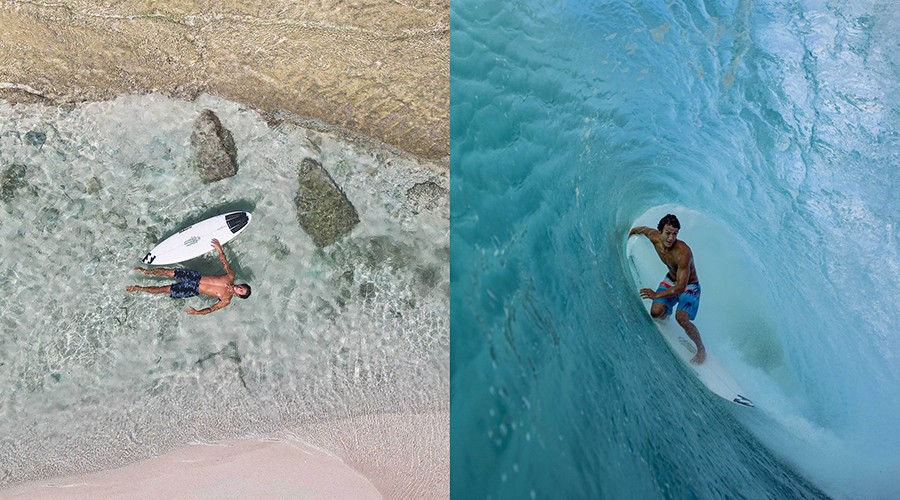 Board shorts have proven so technically effective that they are not only superior to swim trunks for essentially every water-based activity but are also the short of choice for many activities on land. To put it simply: when you're weighing your options between a board short and a swim trunk for an active day, there's really no case when swim trunks are the preferred options.
Now when it comes to a laid back day, like bronzing poolside or partying on a houseboat, swim trunks are a great option because of their shorter lengths (6" inseam/15" outseam), mesh liner, and lower price range due to less technical/performance construction.
Both board shorts and swim trunks come in stylish options. Contrary to popular belief, you're not limited to board shorts that have a baggy fit and come in loud, tacky patterns. In fact, you can even design your own custom boardshort that fits your personal style.
SHOP CUSTOM BOARDSHORTS
Related Articles
The Ultimate Men's Wetsuit Buyer's Guide
Men's Wetsuit Thickness & Temperature Guide