Gifts for Surfers - Our Ultimate Men's Gifting Guide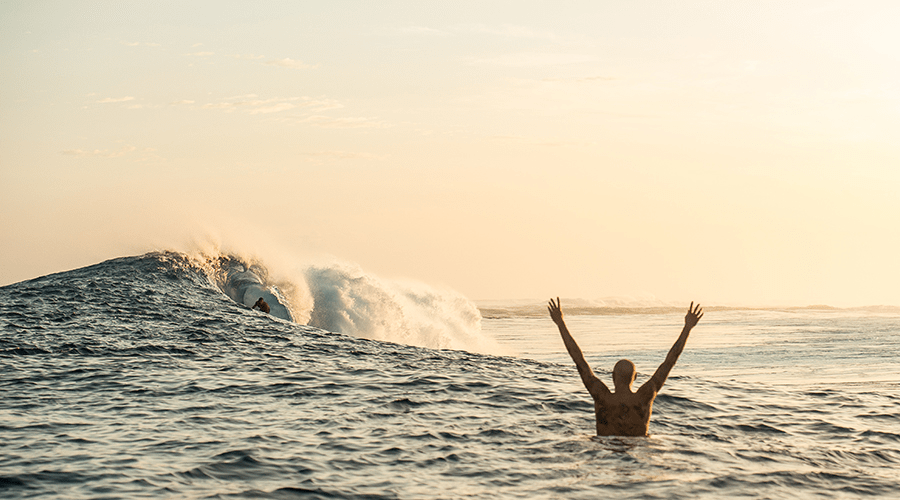 Mastering the sport of surfing can be difficult, but mastering gift-giving for your favorite surfer doesn't need to be. Here are some recommendations on surf gifts that will spark joy in any waveriders' life.
Surfing Gifts for In the Water
Stripped down to its essentials, surfing doesn't require a ton of gear. A surfboard and swimsuit or wetsuit (depending on water temp) is really all you need to ride waves. That said, comfort in the water is key to a good time, so here are some tips on the in-water gear best suited for the surfer in your life.
Wetsuit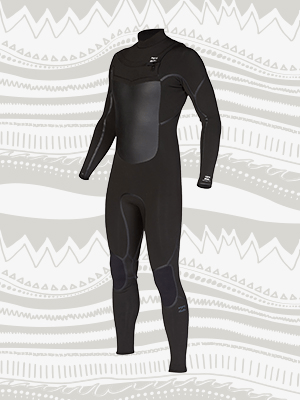 When the ocean water temps dip below 70 degrees Fahrenheit (21 degrees Celsius), surfers generally will want some type of wetsuit to keep the chill off.
Wetsuits are insulated, form-fitting technical gear with a foam core designed to keep the water out and the warmth in. While almost no suit keeps the surfer completely dry, wetsuit technology is a must-have for anyone looking to spend extended periods in colder water.
Since a perfect fit is important for wetsuits (they're skin-tight and essentially resemble a superhero suit) the right wetsuit for your specific surfer may be tricky to navigate on your own.
Above all, if you're buying one as a surf gift, make sure you've done your research on the following: size, type and thickness for the water temp in your region and color considerations (hint: most prefer all black). We've compiled this "How To Choose a Wetsuit" guide to give you all the information you need to know about wetsuits.
Surf Jacket & Vest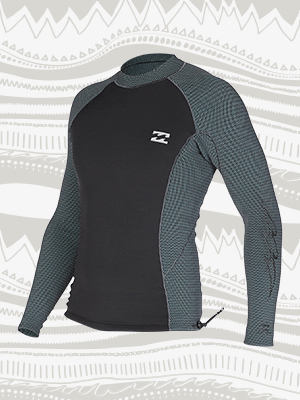 For surfers in areas with water temps 70 degrees Fahrenheit (21 degrees Celsius) and above, surf jackets and vests are an excellent wetsuit gift option. Surf jackets and vests help keep the wind-chill off, offer sun protection and help prevent rash. Worn with boardshorts, it's a popular option for many surfers in warmer-water regions.
Rashguard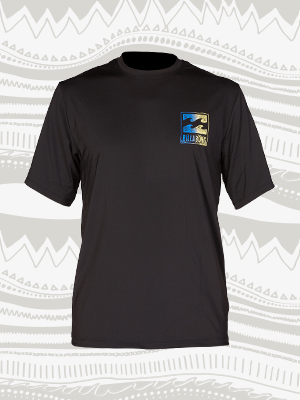 The term "rashguard" is a bit misleading since this thin, single-layer polyester/elastane top does so much more for a surfer than simple rash protection. "Surf shirts" are a must-have for any tropical surf trip where water temps are 75 degrees Fahrenheit (24 degrees Celsius) and above and come in loose or form-fitting options, with or without a hood.
Rashguards come in a variety of colors and, in addition to rash protection, offer better UV protection than any sunscreen as well as protection from skin-irritating "sea creatures" like jellyfish. For more information on what might be the ideal rashguard for gift-giving, go to our "How To Choose a Rashguard" guide.
Boardshorts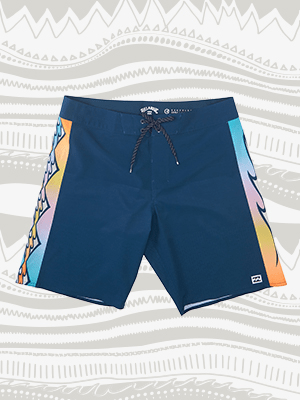 Boardshorts are purpose-built shorts made specifically for surfing. With minimalist designs, fixed waistbands, technical fabrics and strategically placed pockets, boardshorts essentially eliminate any "distractions" a short might give you while surfing (as well as withstand anything the ocean might throw at you).
If you want to buy a boardshort for your surfer, make sure the shorts are made for surfing as there are major differences between standard swim trunks. For more info, visit our "Boardshorts vs. Swim Trunks" guide.
Wetsuit Accessories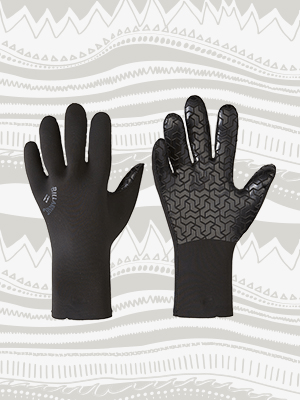 For the surfer who lives in colder climates with water temps 55 degrees Fahrenheit (13 degrees Celsius) and below, wetsuit accessories are another must-have. Accessories protect our appendages in cold water, including feet (surf boots), hands (gloves) and head (hoods).
There are tons of options, but also many specific nuances in choosing the best surf accessory gift. For more on the specifics, see our "How To Choose Surf Accessories" article.
Top Surfboard Accessories
Surfboards don't require nearly as much assembly as, say, a Lego fortress, but there are some additional accessories to consider that can make a shred-ready new surfboard even shreddier.
Fins
Fins help steer a surfboard and keep it from sliding — much like a rudder on a boat. The beauty of surfboard fin systems today is that they're removable — as opposed to the permanent, glass-in systems of the past. This enables the surfer to try an entire spectrum of different fin templates and constructions, altering the way a surfboard might perform.
If your surfer is into trying different types of fins, it's a great purchase for a gift. That said, it's important to know what type of fin system he/she uses so your gift is compatible with their surfboard.
Traction Pad
The surface of a surfboard without any traction, when wet, is much like trying to stand on a bar of soap. Of course, there are solutions for this, and foam rubber traction pads tend to be the traction of choice for the back part of the surfboard known as the tail.
Traction pads are adhesive-backed, curved pads about the size of a small pizza that allow the surfer to anchor their back foot on a soft, cushiony surface. There are countless brands, shapes, colors and options to choose from, but we suggest choosing "eco-conscious" foams and foam pads made from recycled materials if you have the choice.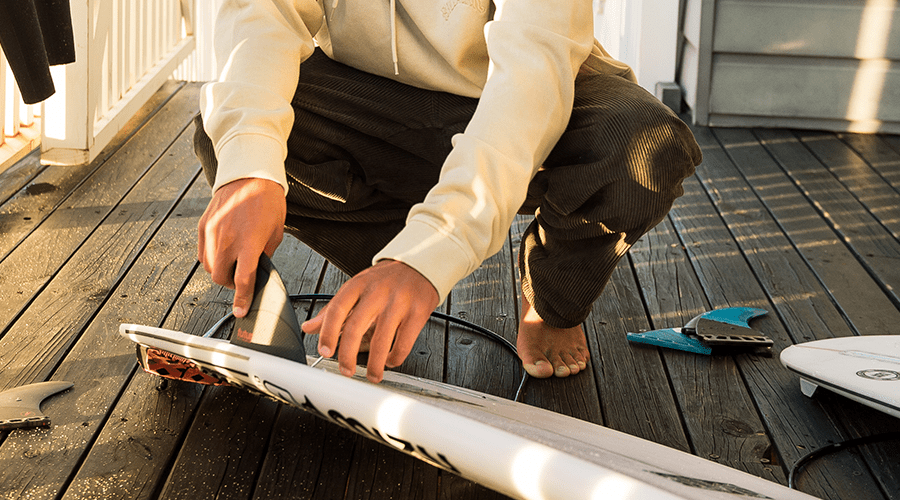 Leash
Leashes are handy for pets; they can be even handier for surfers. Surf-specific leashes are nylon "ropes" tied to the surfboard's tail and attached with a strap to the surfer's ankle. Benefits include: not having to swim to the beach to retrieve your board every time you fall and preventing your board from smashing into the rocks or someone else.
The vast majority of surfers use leashes these days, especially in crowded lineups. Definitely a can't-go-wrong, price-friendly gift for the surfer in your life. Make sure the length of the leash corresponds with the length of their board.
Wax
As we mentioned, a brand-new surfboard needs traction on the surface to prevent the surfer from sliding around like a bar of soap. Since the '50s, when surfers were melting candles into their own homemade formulas, surf wax remains the tried-and-true traction of choice for surfers.
There are now a few established brands who dominate the market with their proprietary "secret formulas." It's an easy-to-please stocking stuffer — just make sure you buy the wax that matches the water temp in which they'll be surfing.
Surf Gear for Out of the Water
All surfers have their own "systems," or accessory kits they use to make the surfing experience easier, more comfortable or more efficient. Here are a few supplemental surf gifts that usually rank high on any surfer's wish list.
Surfboard Travel Bag
If you're gifting a surfer who's planning on traveling, you might consider a surfboard travel bag. Made for ease of transportation and protection (surfboards are as fragile as glass), surfboard travel bags vary widely by length, how many boards they can fit and other technical features.
Surfboard travel bags are accepted by most airlines (although oversize baggage fees usually apply), so you won't have to do additional packing for flights. Important tip: make sure the length of the surfboard travel bag is longer than the board(s) in your surfer's quiver.
Towel or Changing Towel
An essential item for any surf spot with a public parking lot, towels or changing towels are part of every surfer's car kit. More recently, the surf towel poncho has become an easier, "wardrobe malfunction-proof" way of getting in and out of your wetsuit on the side of the Pacific Coast Highway. Plus, they double as a regular towel.
Waterproof Backpack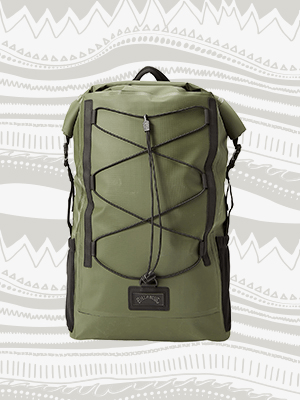 Waterproof backpacks are highly valued by surfers and make the hike in and out of any surf spot much easier. There are many options, but we recommend the ones with a roll-top and a lot of room in the main pouch for a wet fullsuit and all the other mandatory surf accessories.
Hybrid Shorts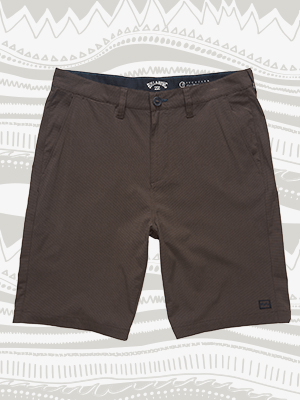 If your surfer is looking for a short that works as well in the water as it does on land, hybrid swim shorts are a great gift option. Made from water-repellent technical fabric but with the look and fit of an everyday comfortable walkshort, hybrid shorts are much like a Swiss army knife for a surfer's daily routine. They do it all!
Bottle Opener Shorts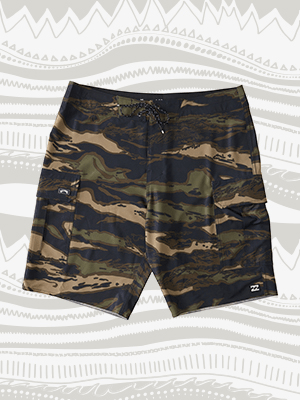 Another useful, multi-purpose short option, bottle opener shorts are optimal for those long days on the beach that go well past sundown. These shorts offer similar technical features as other hybrid swim shorts, allowing you to seamlessly move from land to water and back, but with one key differentiator: the side pocket flap contains a bottle opener for whenever the party starts.
Fanny Pack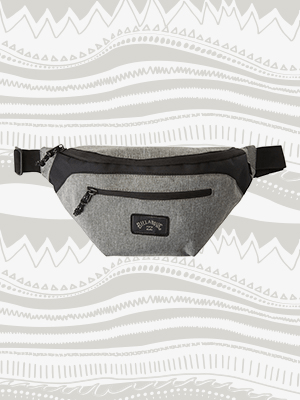 Believe it or not, the fanny pack is back. With phones, wallets, keys, sunscreen and other items just too much for any pant pocket to handle, waist packs are a practical way to tote your precious personal items. Great for airports or day trips in and around the ocean, the fanny pack is one of the few '80s surf/fashion accessories that remains more relevant than ever.
Surf Hat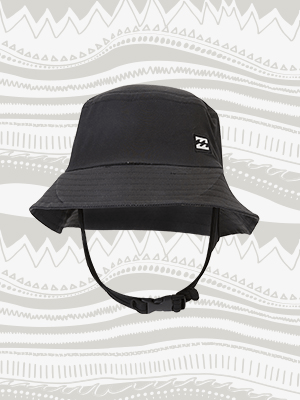 The sun can be relentless on a surfer – especially in tropical climates. Relentless enough to penetrate any sunscreen or surf shirt and zap the energy from even the most insatiable surfer. Enter the surf hat: a performance-friendly cap that can get wet, stay on your head and provide permanent shade in the water no matter how high the UV index.
Cooler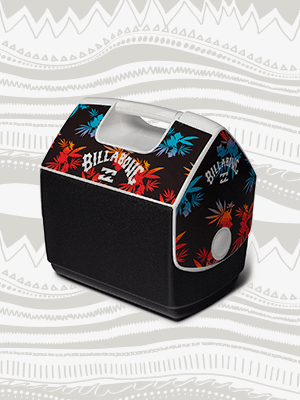 Why leave the beach when you can bring your lunch with you? A small cooler is the only container you and your surfer will need to stay fed and refreshed during a full day at the beach. Think of it as a gift you can both enjoy.
Flip Flops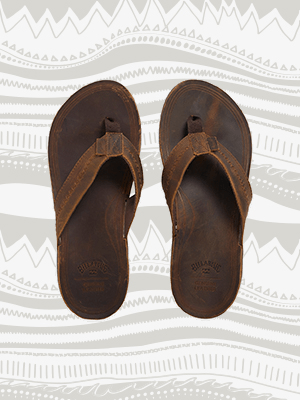 What was once confined to beach-only outings is now acceptable footwear for practically anywhere you go. There's a massive range of flip-flops (also called sandals) on the market, but for surfers, they're generally going to want the ones that can get wet.
Changing Mat
Another "nice to have" item for surfing, changing mats allow the surfer to keep his/her wetsuit sand-and-dirt free after a surf. Make sure it's made of an easy-to-wash material (a rubber-based mat is best). Otherwise, your changing mat can quickly become dirtier than the ground it's on.
Sunglasses
Squint no more: a good pair of sunglasses is another weapon against the rays and will be an appreciated gift whenever your surfer is out in the elements (which is likely often).
Portable Shower
Surfing is such a routine for so many these days that it's not unlike going to the gym before work or school. The only difference: most surf spots don't have showers. Portable shower systems allow that commuting surfer a way to get rinsed and ready for the day ahead without being caked in sand and salt. There are a number of options available, but make sure you choose one that allows for easy fill-ups from a hot-water tap (i.e. the kitchen sink).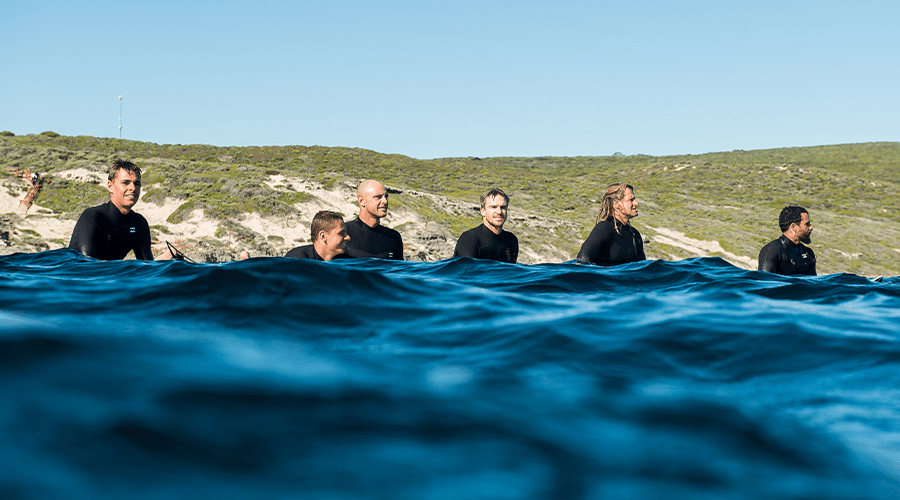 Waterproof Camera & Mouth Mount
For many surfers these days, if there isn't proof, then it didn't happen. If your surfer subscribes to this philosophy, consider gifting him/her a waterproof camera with a mouth mount. These easily portable devices allow the surfer to document an entire session through their own POV, allowing you to understand what it looks like to ride a wave.
Balance Board
Few activities truly prepare you for surfing besides surfing itself, but if there's one device that best mimics the skills required to stand up on a surfboard, the balance board is your best bet. This simple device allows the user to play with balance and gravity on a skateboard-like plank over a small, stationary base. It's a safe bet that if your surfer masters the balance board, it will translate to improved skills in the water.
How To Choose the Best Gifts for Surfers
Based on Skill Level
Surfers can be classified into three basic skill levels, which will help inform the type of surf gift you might buy:
Beginners
Since beginners are new to the sport, the options are limitless on what you might purchase. The fact that there's still a lot to learn is a good direction to take, whether it's purchasing surf lessons with a local pro, gifting them a surf history book or buying a membership to a surf forecasting site. It's all about the fundamentals at this level, so think along these terms.
Intermediate or Recreational
This is probably the easiest level of surfer to buy for as they're already committed and always open to new things that might help improve their experience. The guide above should be enough information to make the best choice, but keep this in mind if your surfer is at this level: they're looking for any inside advantage to help them get better. Your gift should enable that.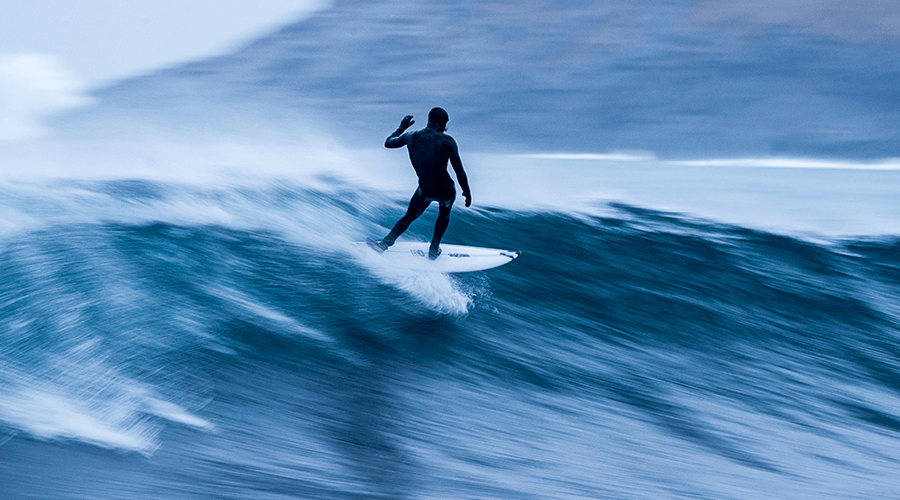 Advanced
With advanced surfers, the need to constantly improve is less urgent since they've already excelled through their learning and discovery phases and received their "black belt." For the advanced, it's about replacing the essential items they already know and trust, from surfboards to wetsuits to boardshorts. Before buying, make sure you talk to someone close to this surfer to understand what those key essential items are.
Based on Local Conditions
To keep it simple, you're buying for a surfer who will be spending the majority of time in one of two main conditions:
Warm Surfing Conditions
Think all the gear applicable to water temps 70 degrees Fahrenheit (21 degrees Celsius) and up. Sun and wind protection are also key considerations for warm conditions.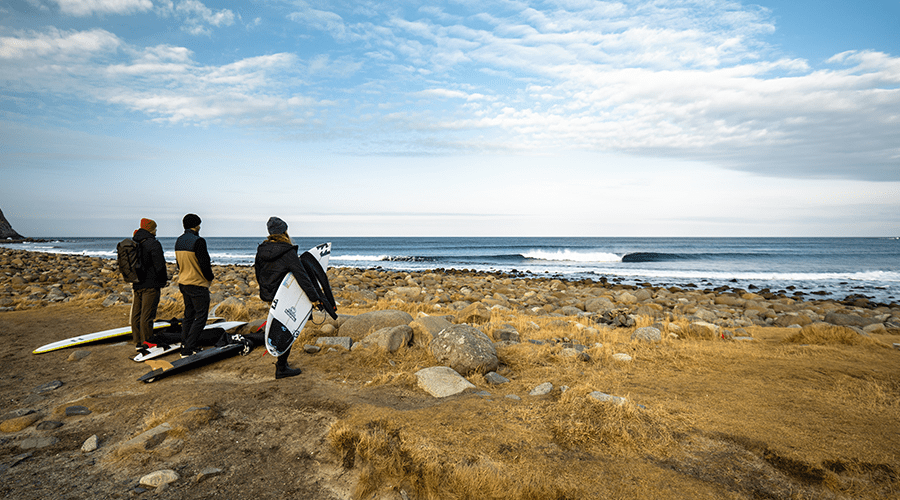 Cold Surfing Conditions
Think all the gear applicable to water temps below 70 degrees Fahrenheit (21 degrees Celsius). This is where wetsuits, neoprene accessories and cold-weather gear all come into play.
Surfers are easy to buy for. Just do the research ahead to make sure your gift is a solution to one of their specific needs because every surfer is different. That said, the gesture alone will mean a lot to your favorite surfer and… who knows? It might even inspire you to try riding a few waves of your own.