How To Choose a Rash Guard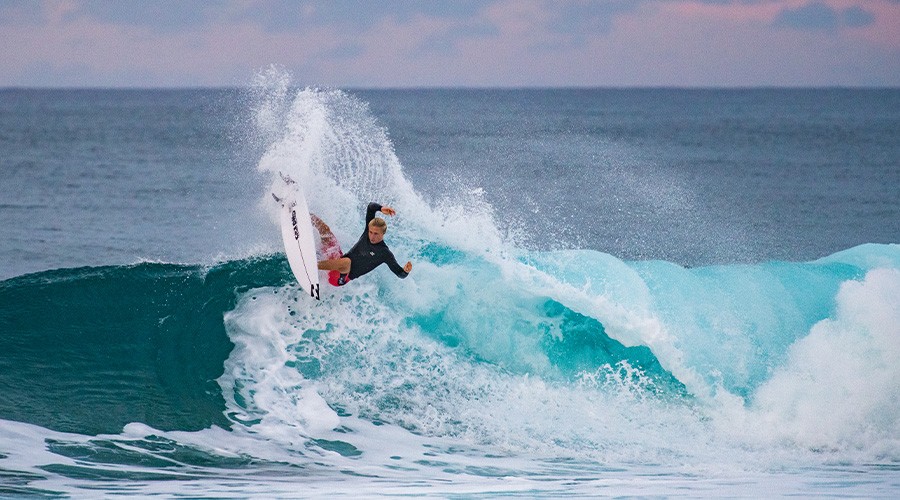 What is a Rash Guard and What is It Used For?
Originally developed in the mid '80s for surfers as a protective base layer from chafe-inducing, over-lock wetsuit seams, the rash guard has evolved and expanded to become the top of choice for a wide spectrum of water sports. For everything from surfing to fishing to bombing down the mega slide at the local water park, this thin, single-layer polyester/elastane top comes in a variety of fits and features and solves multiple common "pain points" when spending extended hours in the water and sun.
When To Wear a Rashguard?
Rash guards are useful for a multitude of water-related activities, but ideal use cases can be broken down into three main categories: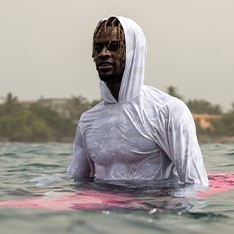 Surfing and Related Water Sports
If the water is warm (70°F+ or 21°C+), the sun is out and you plan on surfing, paddling, wakeboarding or engaging in any other water-related boardsport, rash guards are a must-have item to prevent discomfort from chafing and sunburn. Bare skin on the hard abrasive surface of a surfboard can cause severe discomfort in mere minutes and even the strongest waterproof sunscreens don't compare to the complete coverage of a well-made, UPF50 rash guard. Beyond protection, the rash guard is lightweight, form-fitting, does not absorb water and creates a "second skin" effect that enhances performance more than hinders it.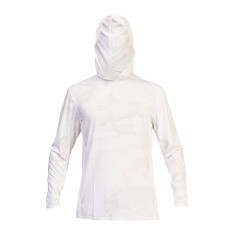 Fishing & Boating
A whole range of more technical rash guard options are available for anglers in warm/tropical climates. When you're spending a day on a boat, frequent splashing and relentless UV rays are two things you'll want to protect against. The quick-drying, water-repellent properties of a rash guard can be a better lightweight option than a waterproof shell, while the full sun protection is an added benefit. Many fishermen/boaters opt for the hooded rash guards equipped with zip pockets for added protection and utility.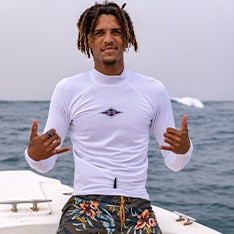 Recreational Water Use
If you're going to engage in any kind of warm-water recreational activity in the sun, rash guards can prevent a whole lot of discomfort and pain the next morning. Keep in mind that a cotton t-shirt, at best, gives you a 5-8 Ultra Violet Protection (UPF) rating, meaning at least 20% of harmful UV rays still get through the porous fabric. Quality rash guards will give you a 50 UPF and above ranking, meaning 98% of the sun's harmful rays are blocked. On sun protection alone, the rash guard is the most effective choice, not to mention the lightweight, water-repellent comfort of a rash guard over a heavier, soggier alternative option like a t-shirt.
How Should Your Rash Guard Fit?
Rash Guards originally were intended to be tight, form-fitting garments much like a base layer or "superhero suit." As uses, styles and specific needs for rash guards have evolved over the years, there are now a wide range of fits, functions and fabrications available. These variations generally fall under two categories: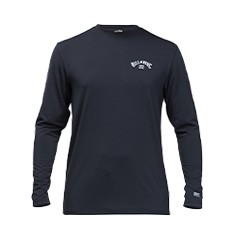 Loose Fit
Loose-fit rash guards, commonly known as "surf shirts" or "surf tees," drape much like a t-shirt which allows for a looser, more casual style in the water while still maintaining the technical protective benefits of a traditional rash guard. This looser, drapier fit is also more comfortable when you're spending the day on a boat or at the beach. As a general rule of thumb: loose fit is your go-to option for less strenuous, extended activity in and around the water.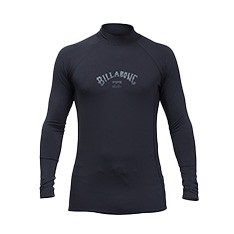 Performance Fit
Performance-fit rash guards are tighter fitting and technically engineered for high-performance activities. Whether you're surfing in heavier conditions or wearing a protective base layer under a short-john wetsuit or wake vest, you're going to want a rash-guard that is form-fitting and ultimately functions as a "second skin," allowing you to be comfortable and protected in conditions of consequence.
What are Rash Guards Made Of?
Most quality rash guards are made from recycled PET (plastics) polyester, virgin polyester or nylon along with a blend of elastane or spandex. It's recommended to choose a product using recycled polyester since there are many brands in the market making this more sustainable sourcing choice without compromising quality or technical benefits.
Rash Guards and UV Sun Protection
There's no debate that — aside from staying out of the sun altogether — a rash guard is your best option for sun protection. Be sure to choose brands/styles that offer a 50 UPF rating or more, as this rating ensures 98% blockage from harmful UV rays. Sun protection exists wherever the rash guard covers your body, so choose accordingly based on the water activity and the duration of the activity.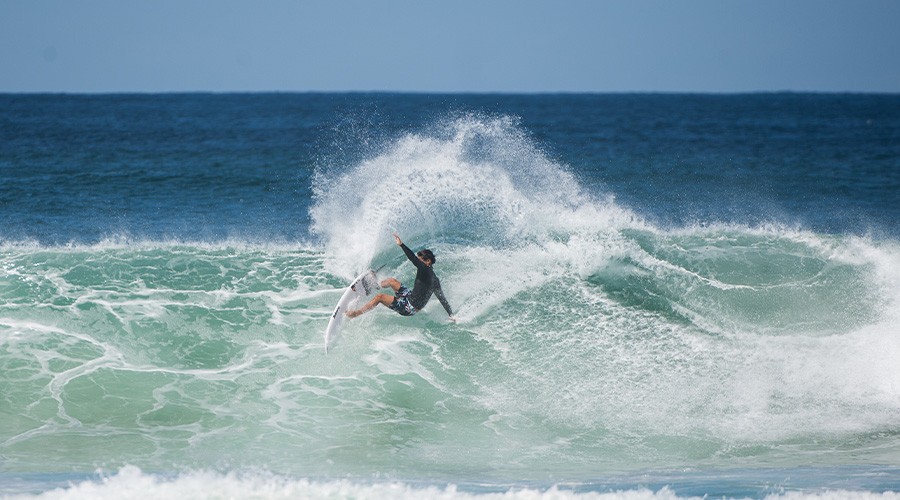 What To Wear With a Rash Guard
There are two primary ways to wear a rash guard, which will also help determine what to wear with it:
Outer layer: The most common use for a rash guard today is to serve as your single-layer top, taking the place of a t-shirt, wetsuit jacket or lightweight, waterproof shell. A swim trunk or swimsuit bottom is the best complement to a rash guard — especially for more strenuous and demanding water activities. For other, water-adjacent endeavors like boating or fishing, hybrid walkshorts are another viable option.
Base layer: Rash guards are also useful as a protective base layer from more abrasive outer layers like wetsuit short johns or wake vests. In the case of a wetsuit short john, wearing a long sleeve rash guard will not only help from chafing, but significantly increase protection from the sun while still maintaining maximum flexibility and comfort.