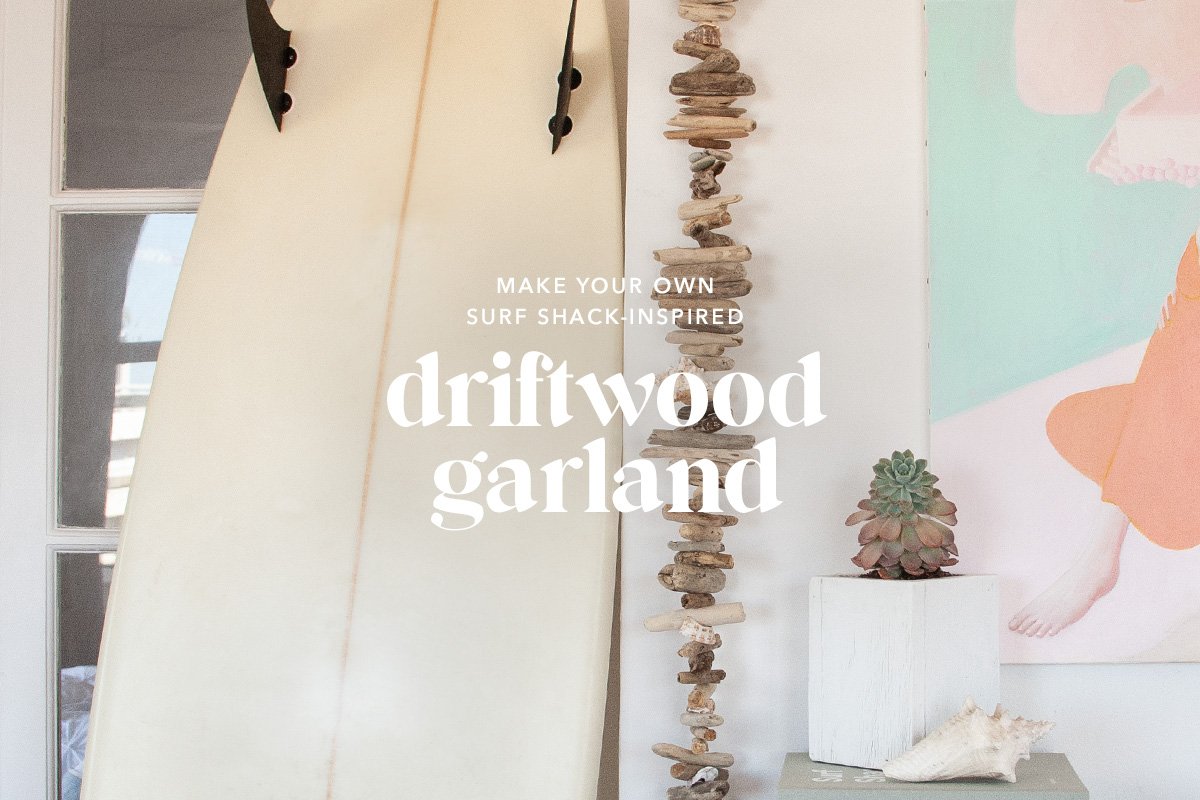 Supplies Needed :
1. A drill with a small drill bit
2. Spool of craft wire or twine (We used craft wire because it is a bit stronger to hold the weight of the wood, but a thick twine would also work.)
3. Wire cutters or scissors (to cut the wire or twine)
4. Small pieces of driftwood. Collect pieces similar in size, we used pieces that were 3 to 4 inches long.
5. Any other objects you would like to add in addition to wood (ex : shells or rocks with holes, beads, etc.)
6. A surface to drill on (like a piece of scrap wood)
Next Step : Drill Holes In The Driftwood
Using the drill on a hard surface, drill holes in the center of each piece of wood, basically turning them into 'beads' that can be strung.
Next Step : String Your Garland
We started by making a loop in the wire so the garland is easy to hang.

Add your driftwood pieces, shells, rocks, beads, etc. as desired.
DESIGN TIP : Finish off the garland with a hanging shell or decorative object
Next Step : Find The Perfect Spot To Hang Your Garland
Create a surf-shack vibe by hanging this little bit of the beach in your favorite corner!