Say Aloha To This Pineapple and Coconut Loaf Recipe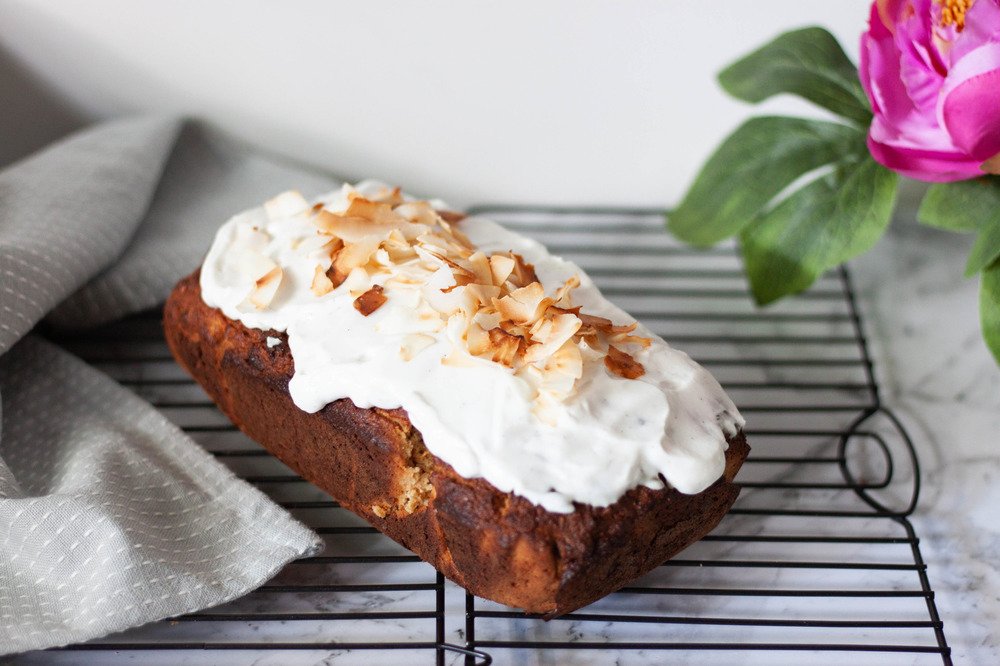 Take your tastebuds to a tropical destination with the sweet flavors of pineapple and dreamy touches of coconut with this Pinapple and Coconut Loaf recipe.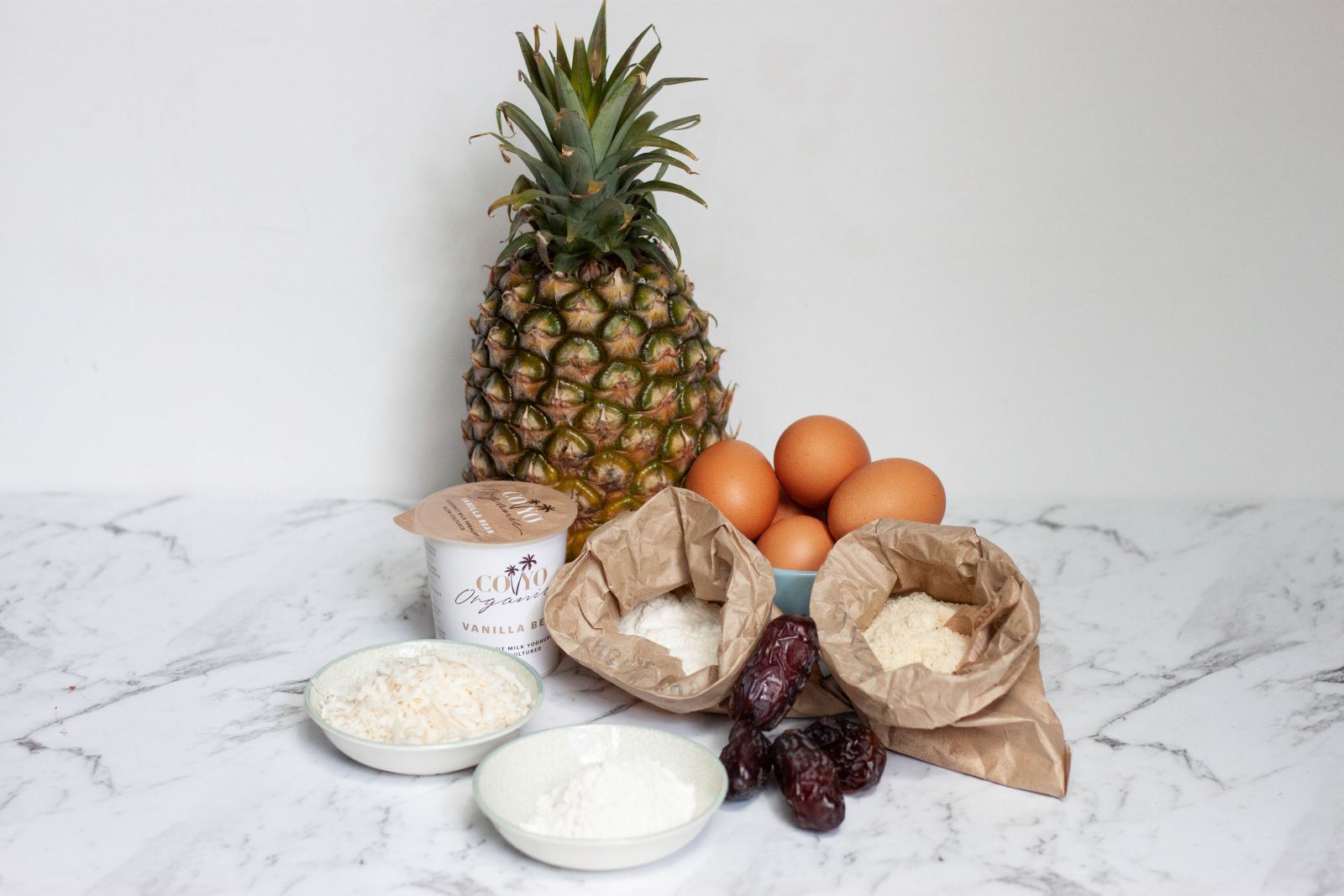 Dry Ingredients
½ cup shredded coconut
½ cup coconut flour
1 cup almond flour (I used blanched almond flour)
¼ cup organic self raising flour
1tsp baking powder
1tsp cinnamon
Wet Ingredients
1tsp vanilla bean paste
4 dates, soaked
1/4 cup coconut oil, melted
6 eggs, room temperature
1 cup fresh pineapple, diced
Optional topping
1 cup vanilla coconut yoghurt
Directions
Preheat your oven to 170°C and line and butter the base and sides of a baking loaf pan. Set aside.
Soak dates in warm water for about 10mins.
Lightly toast shredded coconut in a pan on the stove top. Empty into a bowl.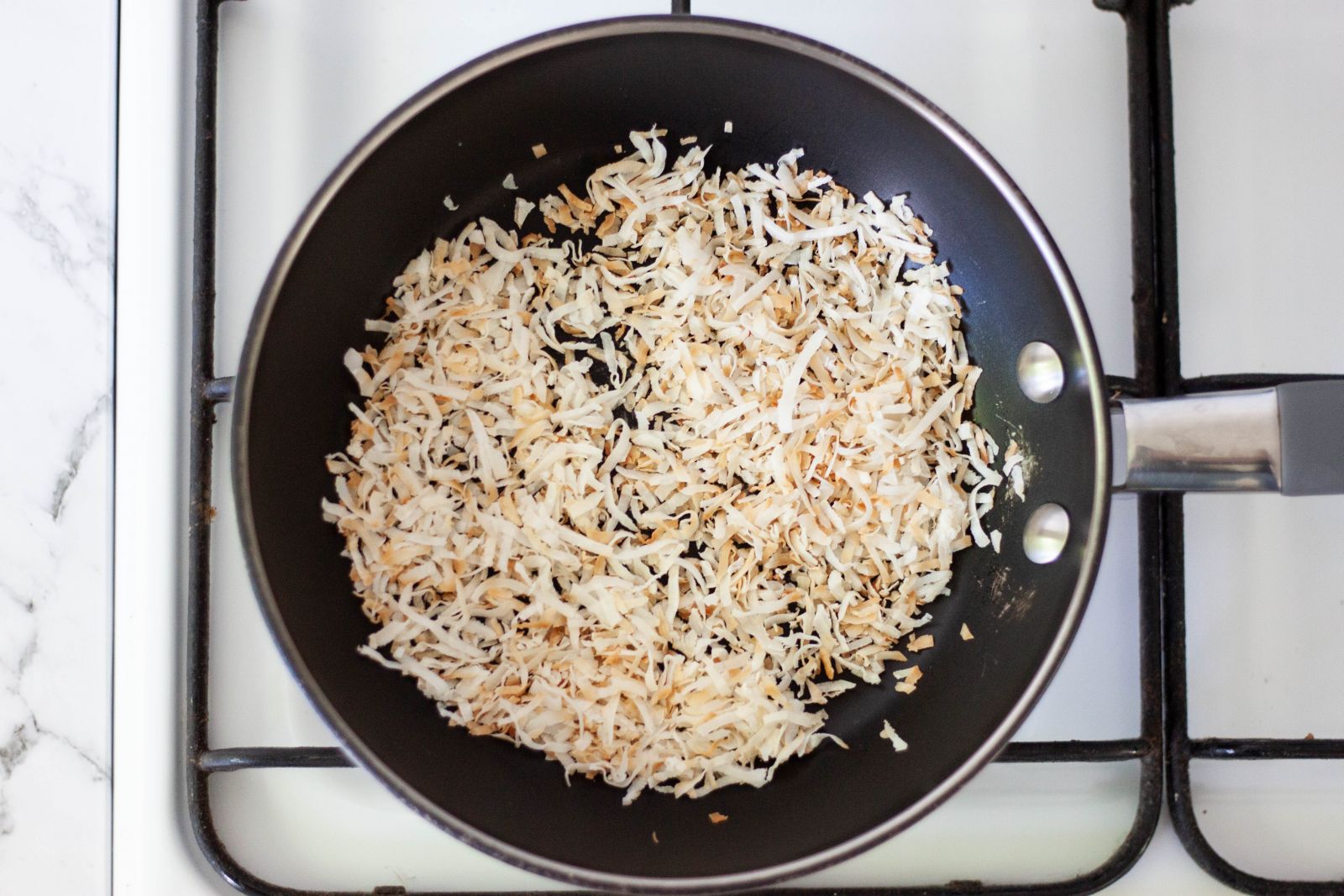 4. Add to the toasted coconut, almond flour. Sift in coconut flour, organic self raising flour, baking powder and cinnamon. Stir until combined.
5. Add diced fresh pineapple and dates to a blender (we used a nutribullet) blend for a few seconds until just blitzed.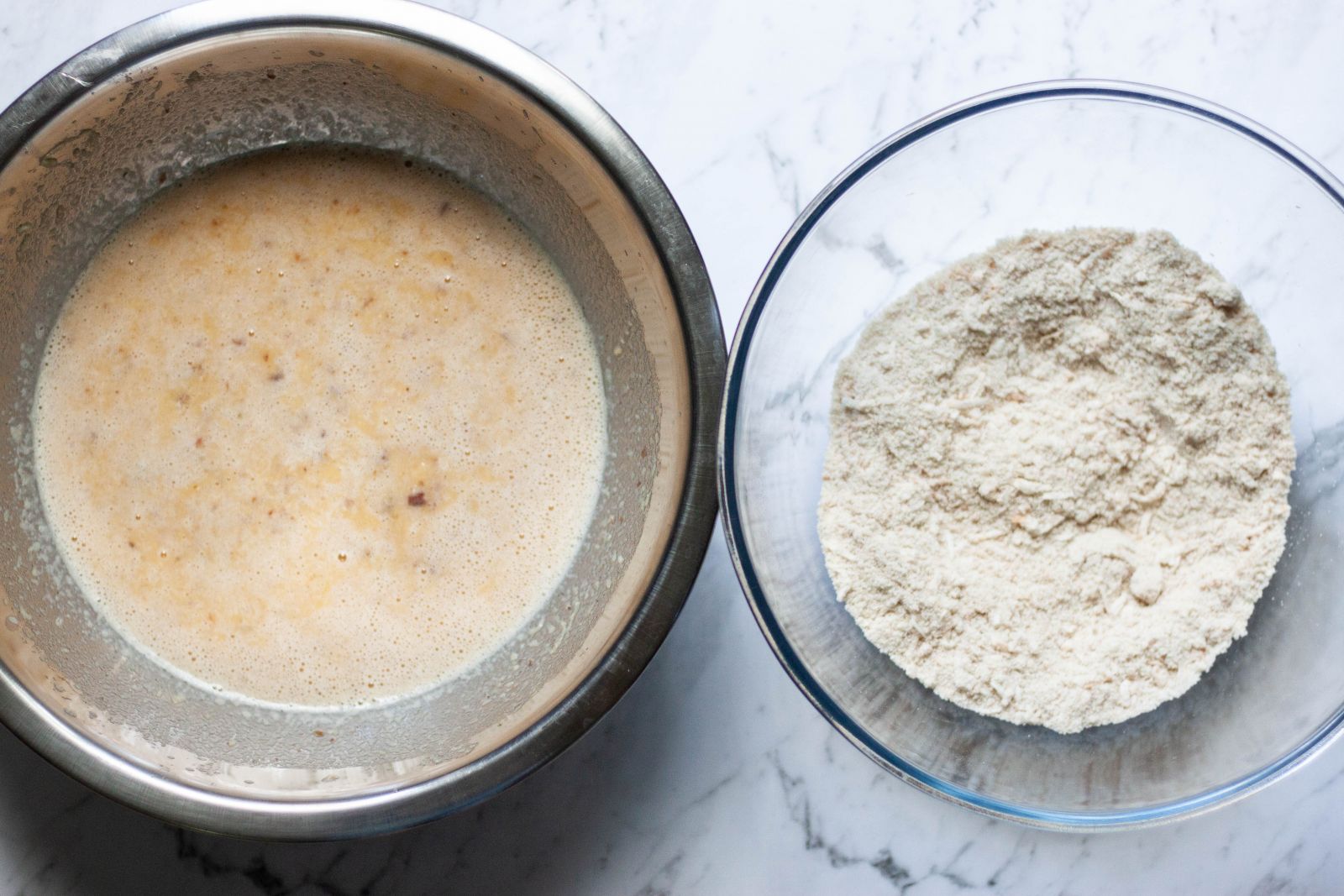 6. Pour the pineapple/date blend into a strainer and gently push some of the excess liquid into a bowl. You should get about ¼ cup worth of liquid.
7. Add slightly drained pineapple/date mix to a separate bowl with eggs, vanilla bean paste, coconut oil and beat together until combined.
8. Combine wet and dry ingredients and hand mix until combined. It will look too wet initially but coconut flour absorbs a lot of fluid.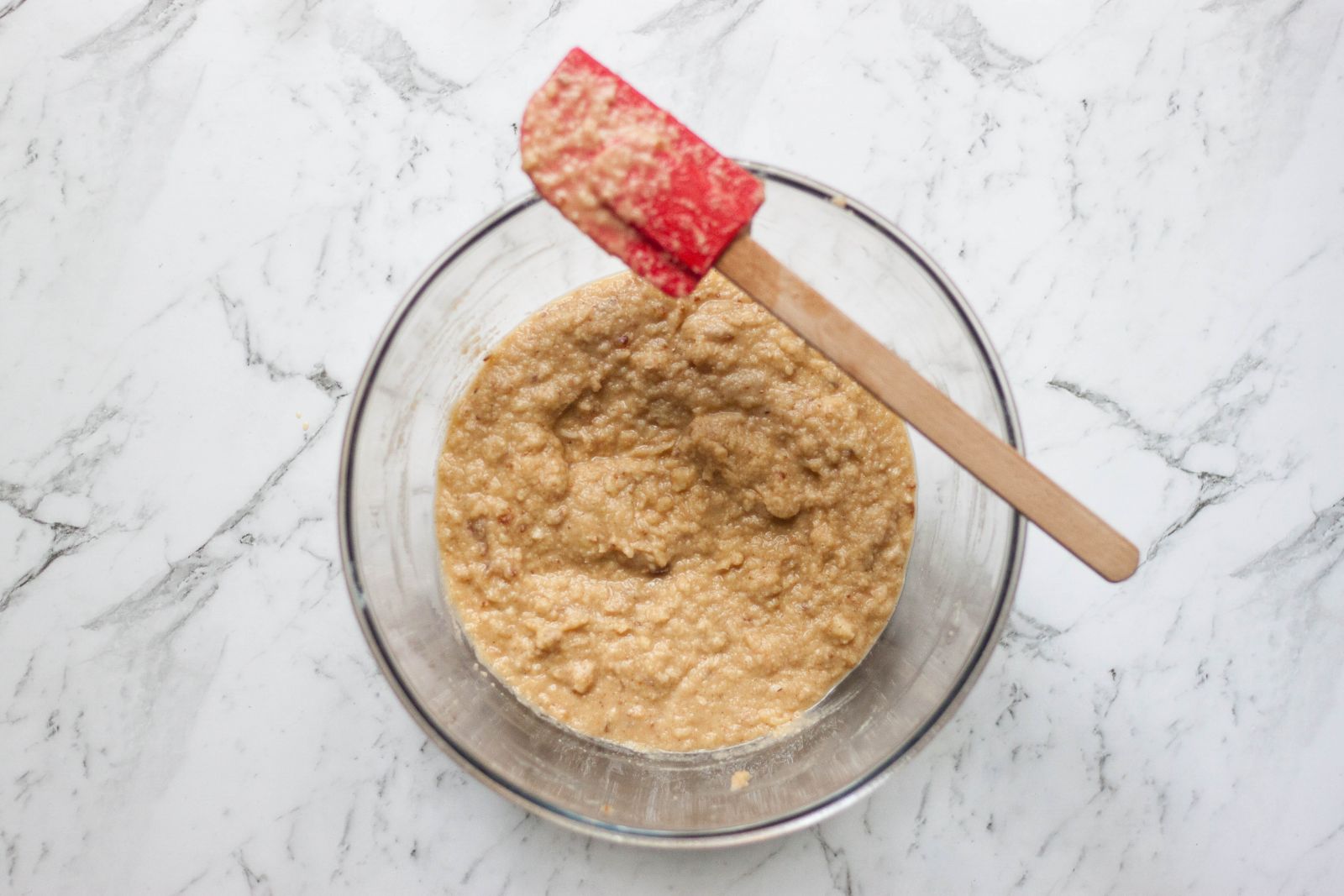 9. Pour into the baking loaf pan and cook in the oven for 1 hour.
10. Allow to cool in the pan for 10 mins and then transfer to a cooling rack to allow to cool completely.
11. Whip coconut yogurt for about a minute and top the loaf. Option to add some toasted coconut flakes or pineapple pieces.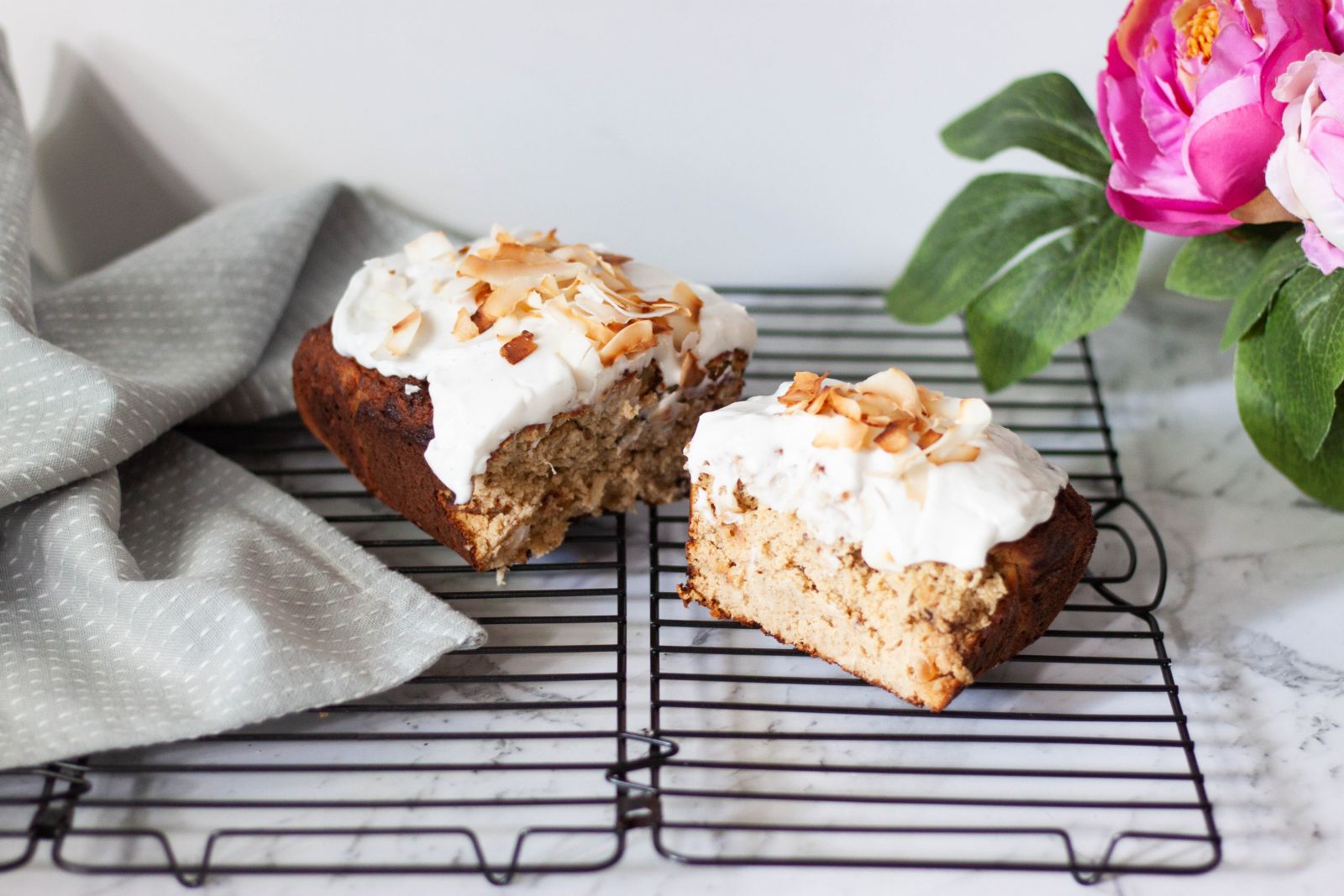 Recipe created by Nutritionist Jessica Worth. Find more of her delicious recipes and great health tips on her blog and instagram.