An açai bowl has been my favorite breakfast for such a long time - they're perfectly filling, sweet and creamy all at the same time.
The smoothie bowl its self is only made with 4 ingredients then you can really top it with whatever you have handy. I love granola, banana, blueberries and edible flowers.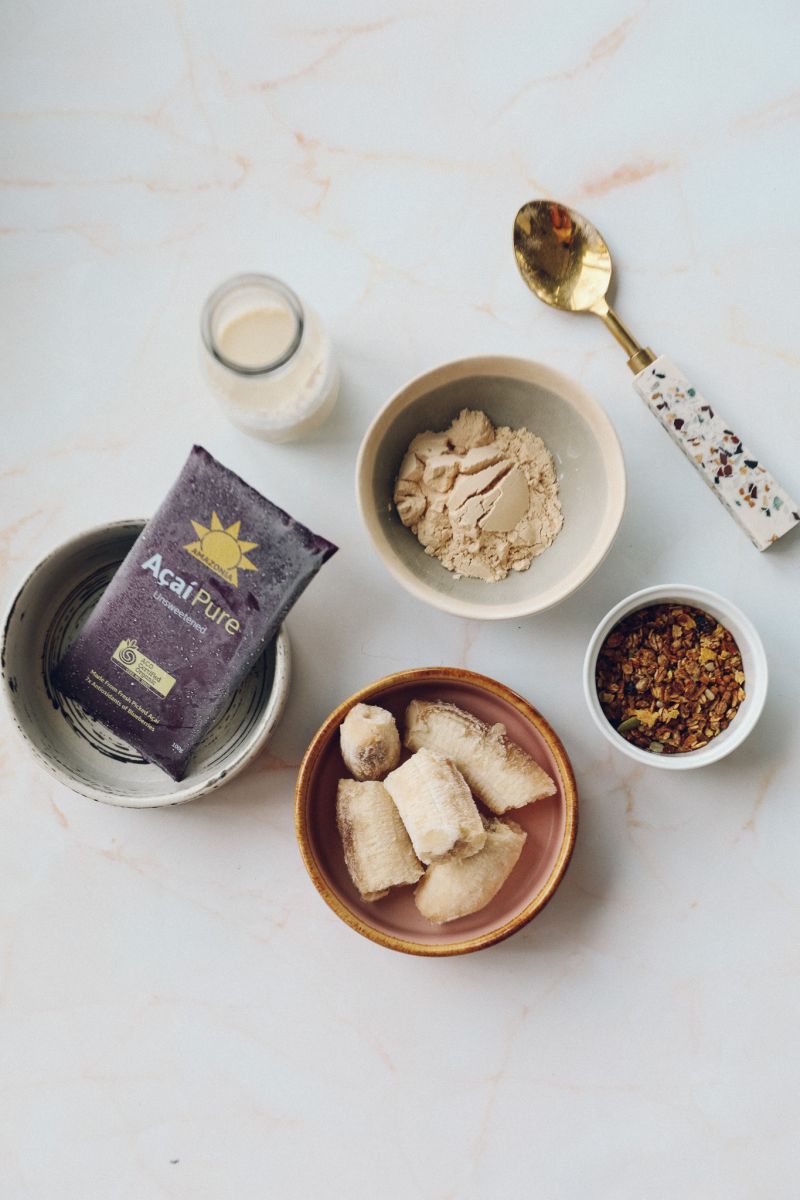 Acai berries contain more antioxidants than any other berries - making them great for your health and immunity. They also taste delicious and make the perfect creamy smoothie bowl texture.
Check out the recipe below!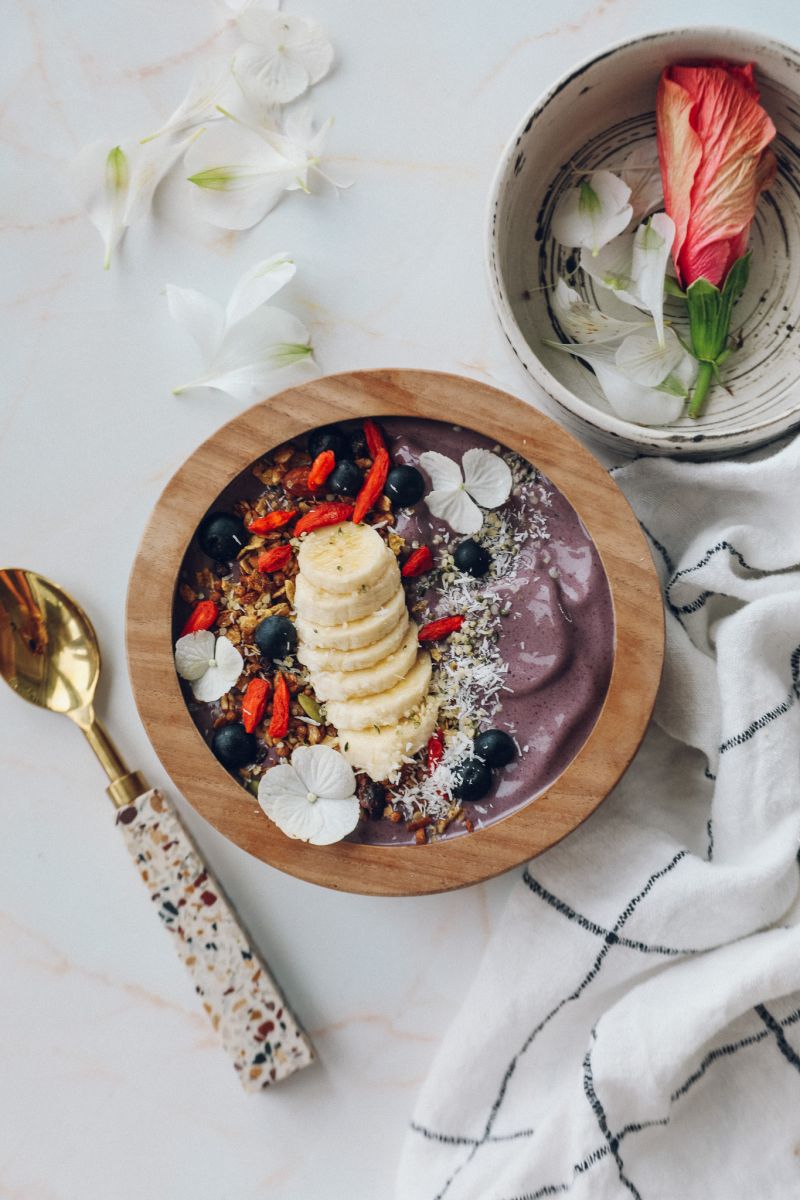 1 frozen banana
1 pack frozen açai
1-2 tbsp vanilla protein powder, optional
1/3 cup plant milk
Add all of the ingredients to a blender and blend until smooth.
Pour into a bowl and top with granola and fresh fruit.