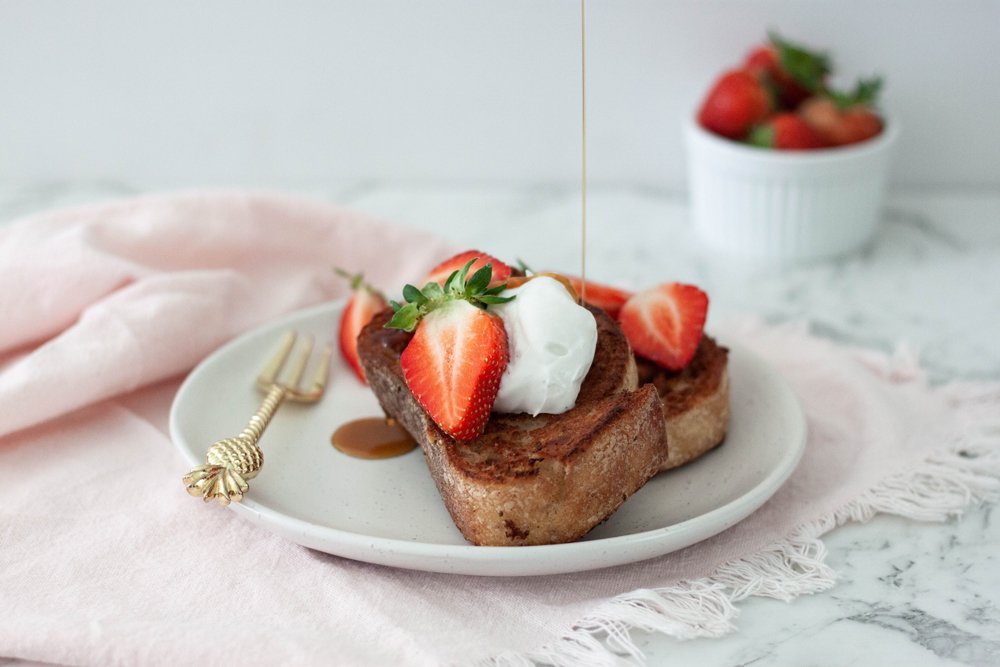 Who says you can't have your cake and eat it too. Or in this case, French toast. Traditionally made using eggs and cows milk, this French toast uses tahini and almond milk to get the coating instead. Did you know? Tahini, which is made from sesame seeds, is an excellent source of calcium. Adults need on average, 1,000mg of calcium per day, and just 1 tablespoon of tahini will provide you with about 60+/-mg.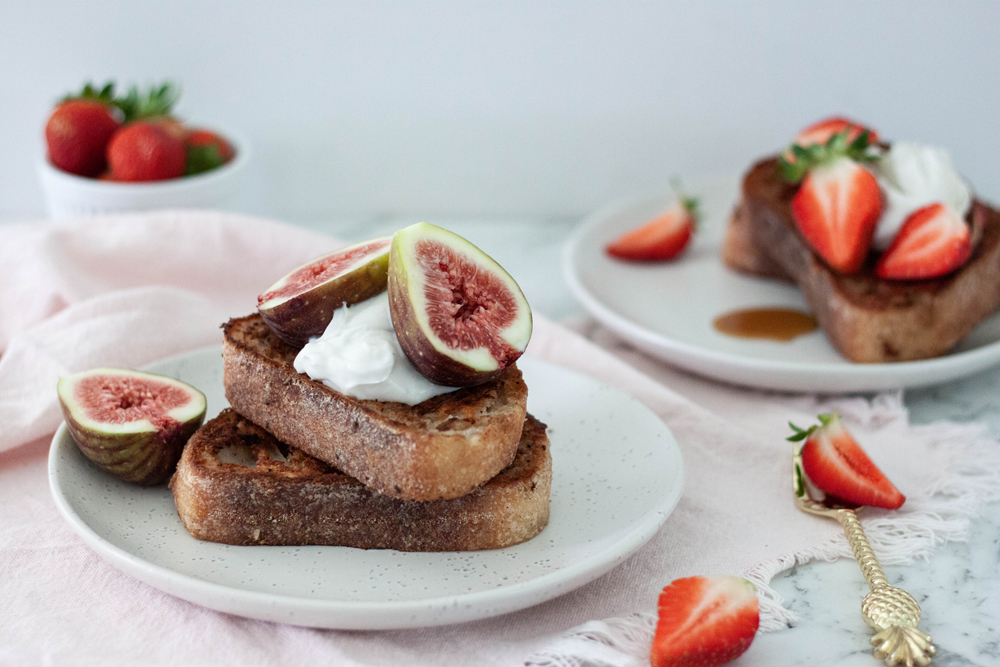 This recipe doesn't take long to prepare or cook, so if you're searching for that perfect Sunday breakfast – this is it! I recommend purchasing a good quality sourdough bread, one that has been left to ferment for at least 12-16hrs. There is more and more research popping up about the fermentation process in sourdough and it's ability to start the degradation (breakdown) of gluten. It is fascinating stuff, and often why those who are sensitive to gluten can tolerate quality sourdough bread.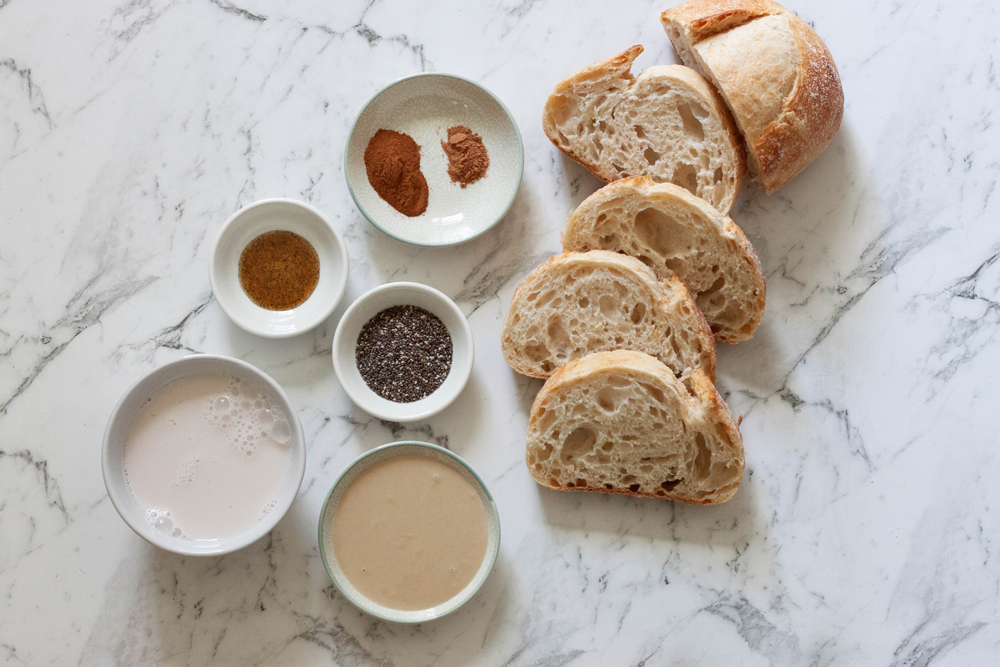 Vegan French Toast (serves 2)
Ingredients
4 slices of sourdough bread
1 cup almond milk
2 TBS tahini
1 TBS ground chia seeds
1 tsp vanilla bean paste
1 tsp cinnamon
¼ tsp nutmeg
coconut oil to fry
Toppings:
Strawberries or other seasonal fruit
Coconut yoghurt
Maple syrup
Directions
In a food processor, blend together the almond milk, tahini, ground chia seeds, vanilla bean paste, cinnamon and nutmeg.

Allow to rest for a few minutes to thicken up. Blend/blitz occasionally if necessary.

Transfer to a bowl.

Dunk each slice of bread into the liquid mixture and allow to sit for about 15-30secs, then flip over so both sides are coated.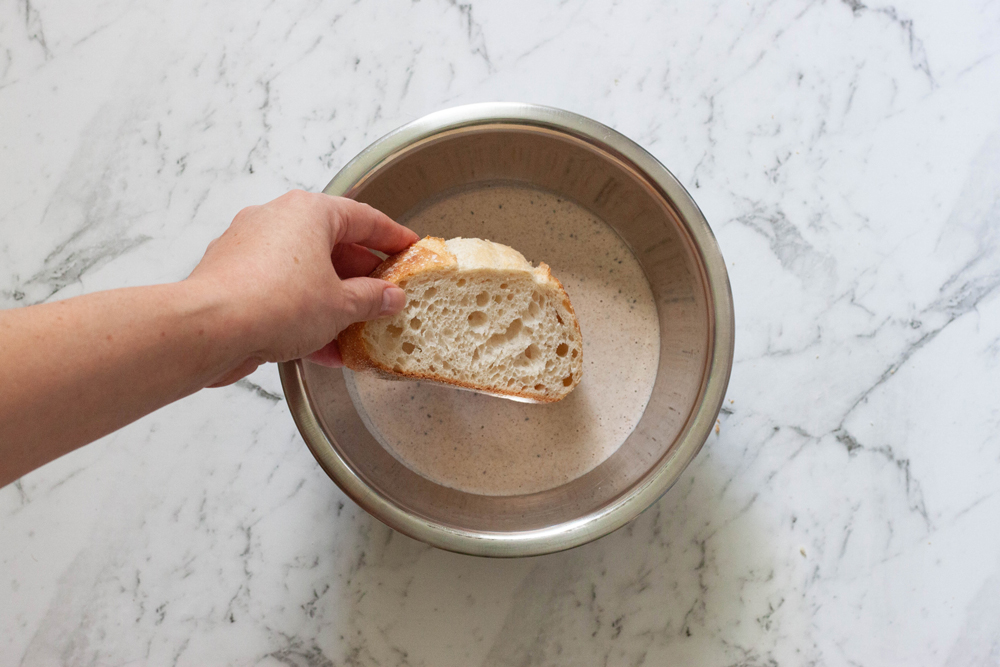 Shake off excess liquid and place on a plate to sit for a minute.

Heat the coconut oil in a non-stick frypan and add the toast.

Cook each side for 3-4mins, or until golden brown.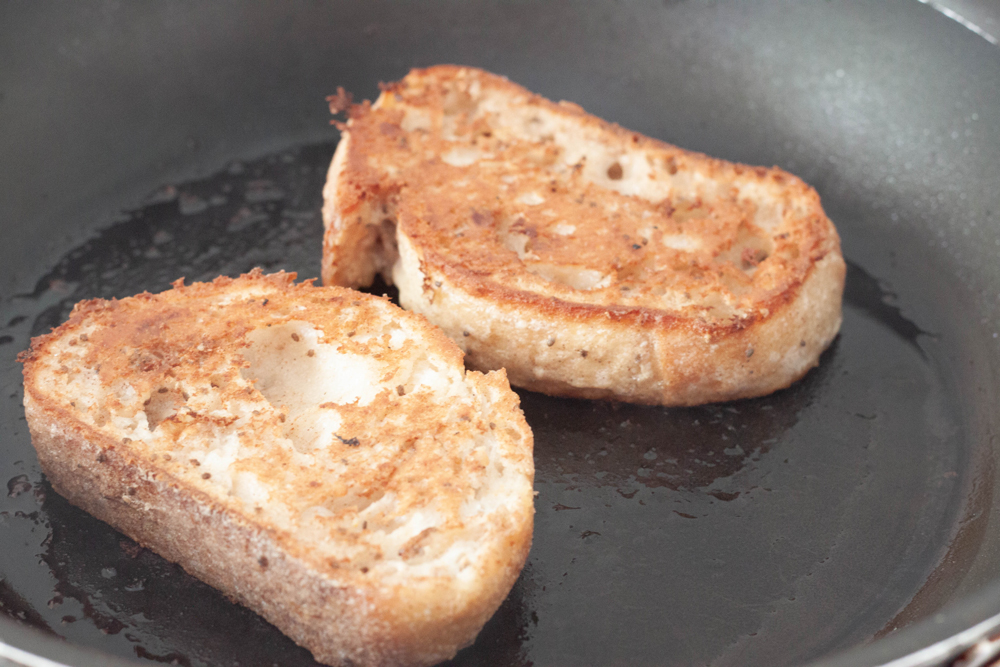 Serve with a dollop of coconut yoghurt, sliced up strawberries or figs and a drizzle of maple syrup.