4 Eco-Friendly Ecuadorian Initiatives with Pacha Light
Flanked by the Pacific Ocean and crisscrossed by both the equator and the Andes Mountains, Ecuador is one of the most biodiverse countries in the world. The country is split into four regions, (the Andes, the Amazon rain forest, the Pacific Coast, and the Galapagos Islands some 1,000km offshore), each of which holds its own distinct natural and cultural beauty.
Being such a biodiverse country, and one whose people have always lived in close harmony with the land, it comes as no surprise that Ecuador is home to a host of inspiring, innovative, and successful initiatives aimed to protect the land. Beyond this, they continue to build awareness between communities and nature, as well as foster an educational experience for those who visit Ecuador.
For decades, Ecuador has found some of its most vulnerable regions threatened by unsustainable and potentially devastating extractive practices such as mining, logging, and industrial fisheries. The mining and logging has hit indigenous communities and regions in the equatorial Andes particularly hard, and on the coast, shrimp fishing has destroyed native systems of mangrove forests vital for local ecosystems, as well as protecting the coastlines they fringe from erosion.
Working to protect and preserve these vital and vulnerable places in nature is a duty and passion that Pacha was born into. Her parents met while lobbying for environmental causes in Ecuador, and their dedication is reflected in their commitments to embracing a way of life that honors their values, in every possible gesture. This means slowing down, keeping things simple, and moving through life with intention—all things that Pacha continues to do so gracefully herself.
On our visit, we met with some of the passionate individuals in Ecuador who have also helped to shape Pacha's perspective, all the way from childhood. Below are some of the organizations run by key figures within Pacha's community, whose connection to the land shapes their connections to each other.
1. Bahia/Fanca and Canoa Surf Clubs
With surfing as a portal for positive, healthy community empowerment, these 3 local surf clubs have encouraged and guided young people, especially girls, to get out into the ocean. The clubs have connected surfing with the love and protection of their beautiful coastline through beach clean-ups, environmental education and coastal reforestation. Boards and equipment are in scarce supply, so I've always tried to bring along as many as I can to give away – but now there's also a new initiative to teach board shaping and repair workshops. There are future plans to use the local and plentiful 'balsa' wood - perfect for shaping a truly sustainable surf culture in the region that is being increasingly supported by local governments, including the Mayor of Bahia.
Bahia Surf Club: https://www.facebook.com/bahiasurfclub2018/
Fundación EcoBahia, Fanca Surf Club: https://www.patriciotamariz.com/ecobahia-foundation.html
Canoa Surf Club: https://www.facebook.com/SurfClubFCS/
2. Rio Muchacho Organic Farm
Nicola, along with her partner Dario, have been 'God Parents' in bringing the concepts of permaculture, seed-saving and regenerative agriculture to Ecuador over the past 20 years. They are leaders of the Bahia 'eco-city' initiative and multiple campaigns to promote eco-tourism, end single-use plastic, support village based recycled paper enterprises, set up eco-schools and composting projects at the local markets. Following the devastating 2016 earthquakes, they set up workshops to help local reconstruction using sustainable and readily available bamboo. Their farm welcomes locals and visitors from Ecuador and the world to study and practice all aspects of a sustainable lifestyle – both practical and creative, including carving Tagua (vegetable ivory) into jewelry and making your own organic chocolate - in a beautiful tropical setting near the pacific coast.
Website: https://www.riomuchacho.com
Instagram: https://www.instagram.com/riomuchacho/
Facebook: http://www.facebook.com/RioMuchacho
3. Cerro Seco Dry Tropical Forest
Just a few minutes' walk from the centre of town, this reserve is another snapshot of Ecuador's incredible range of bio-diversity, highlighted by its magnificent Kapok trees. Set up by Marcelo Luque with the help of his family and hundreds of local and international volunteers, it's protecting and restoring a unique eco-system for study and education with thousands of students visiting this eco-centre over the past 20 years. Future plans include setting up a native animal rehabilitation centre and extending and protecting more of Ecuador's scant remaining and threatened dry-tropical forests.
Website: https://www.cerroseco.com
Instagram: https://www.instagram.com/cerro.seco/
Facebook: https://www.facebook.com/reservabiologica.cerroseco/
4. La Florida Cloud Forest Reserve
A most incredible, magical, lush place; brimming with life - nestled in one of the 10 hotspots of biodiversity on the planet. Visiting this place and learning about this forest is life-changing. Carlos Zorilla and his family have lived (gently) here since 1979, demonstrating a simple, organic lifestyle while supporting local communities in a range of eco-friendly sustainable enterprises; from organic shade-grown coffee cooperatives, eco-tourism to local women's handicraft collectives. La Florida has been a world renowned, scientific education and research centre for over 30 years - introducing concepts of deep ecology along with biology, all the while leading a critical global campaign to protect this endangered region from industrial mining.
Website: https://intagcloudforest.com
https://www.decoin.org/tag/ecuador/reservaloscedros.org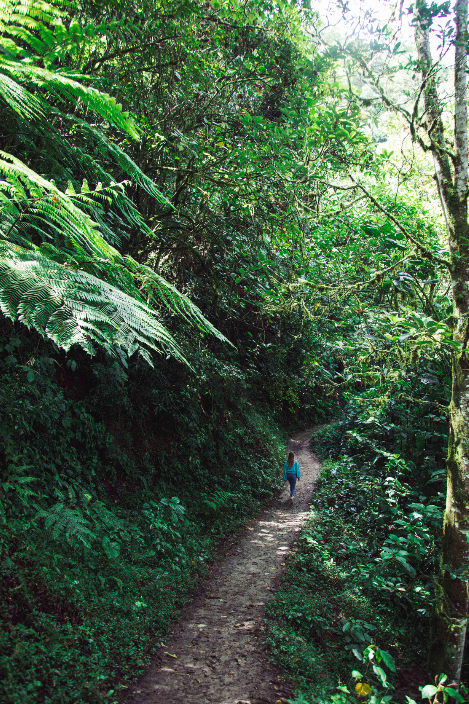 The hour-long commute - through the forest, across the river, past the waterfall, under the orchids and bromiliads, to reach our little cloud-forest home.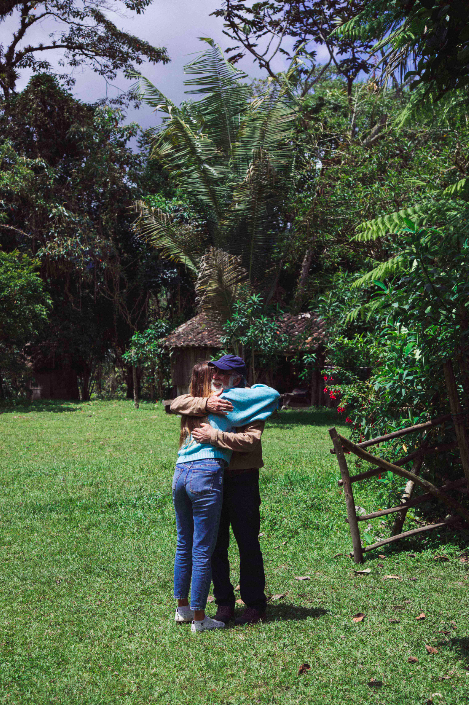 There is a deep sense of community here - hearts joined to protect this beautiful place. Thank you Carlos Zorilla.
In one of the ten global biodiversity hotspots- the Cloud Forest of the Cotacachi Cayapas, La Florida was the first place my Mum could ever imagine bringing children into the world...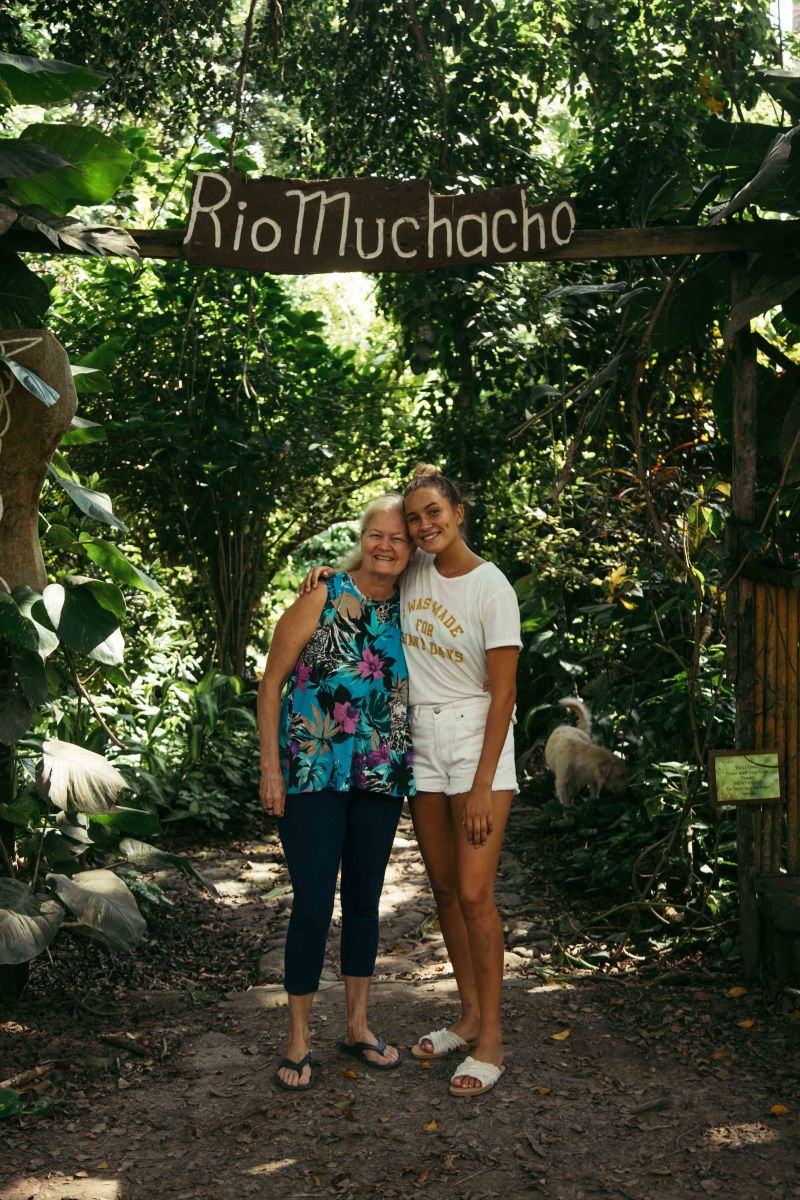 For over 25 years, Nicola Mears has shared her knowledge and inspiration of living gently on the Earth at Rio Muchacho.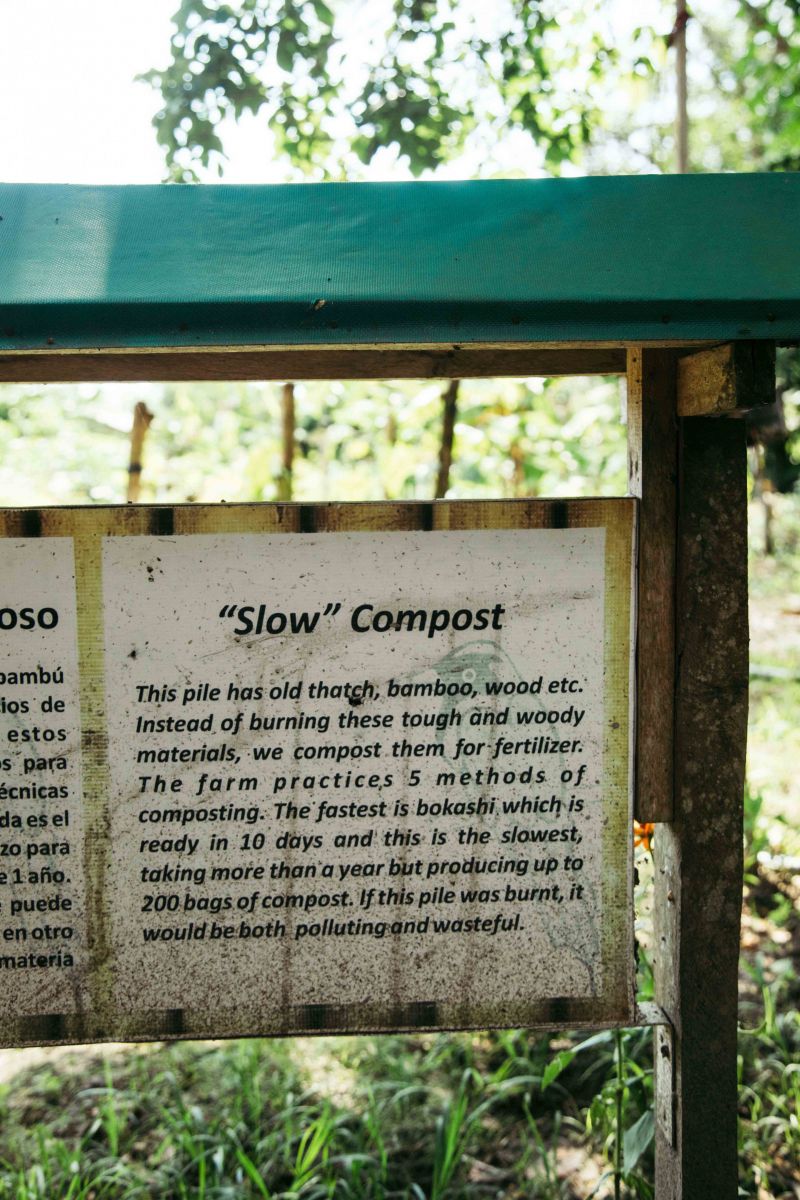 Compost- slow or fast - transforms waste into food at the Rio Muchacho permaculture farm.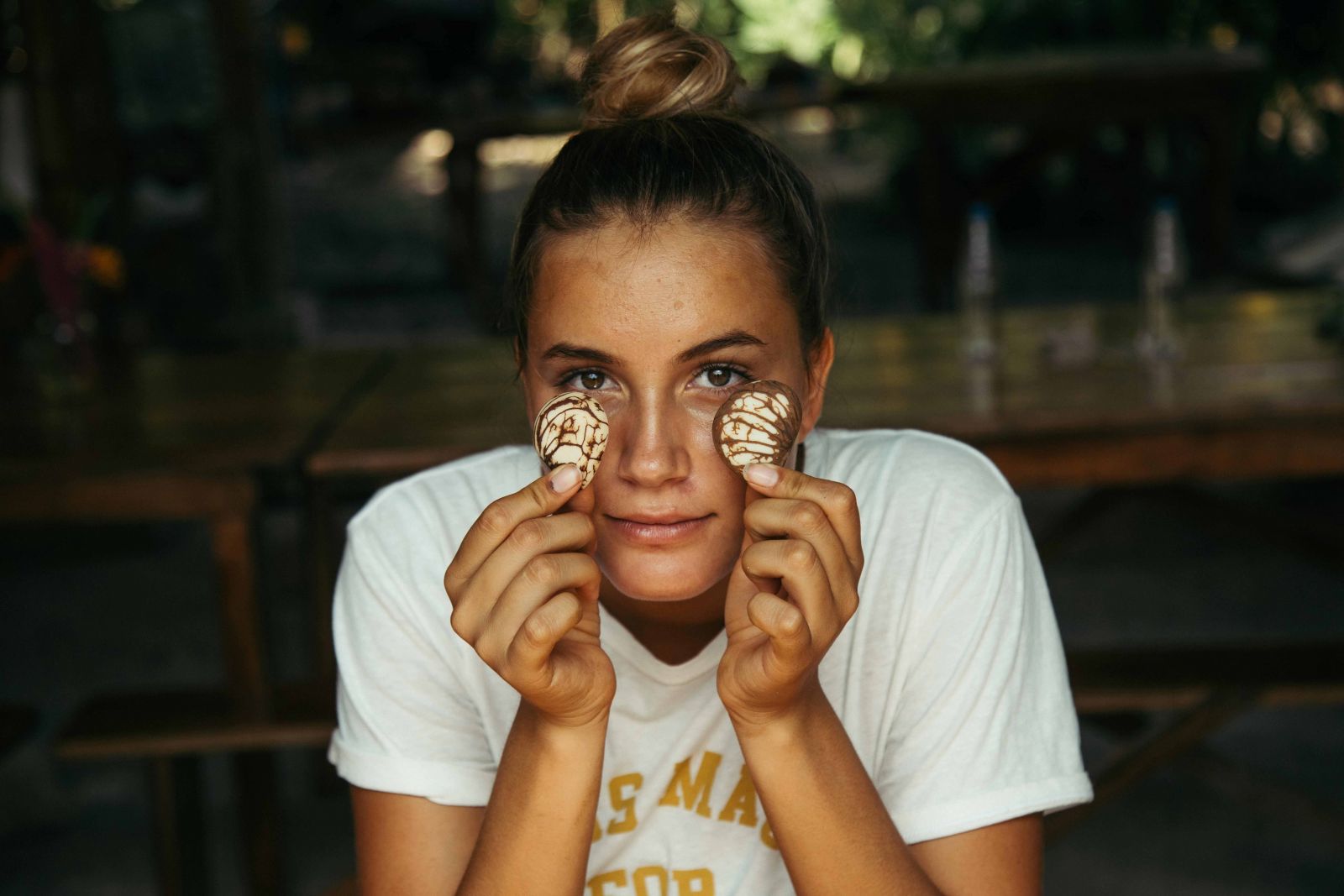 Vegetable ivory (from the native Tagua palm) is a sustainable alternative to plastics and ivory, that can be found all over Ecuador's coast.
Cerro Seco Reserve! A short walk from the centre of Bahia de Caraquez, we enter the magical world of the dry tropical coastal forest set up by my father, Marcelo Luque.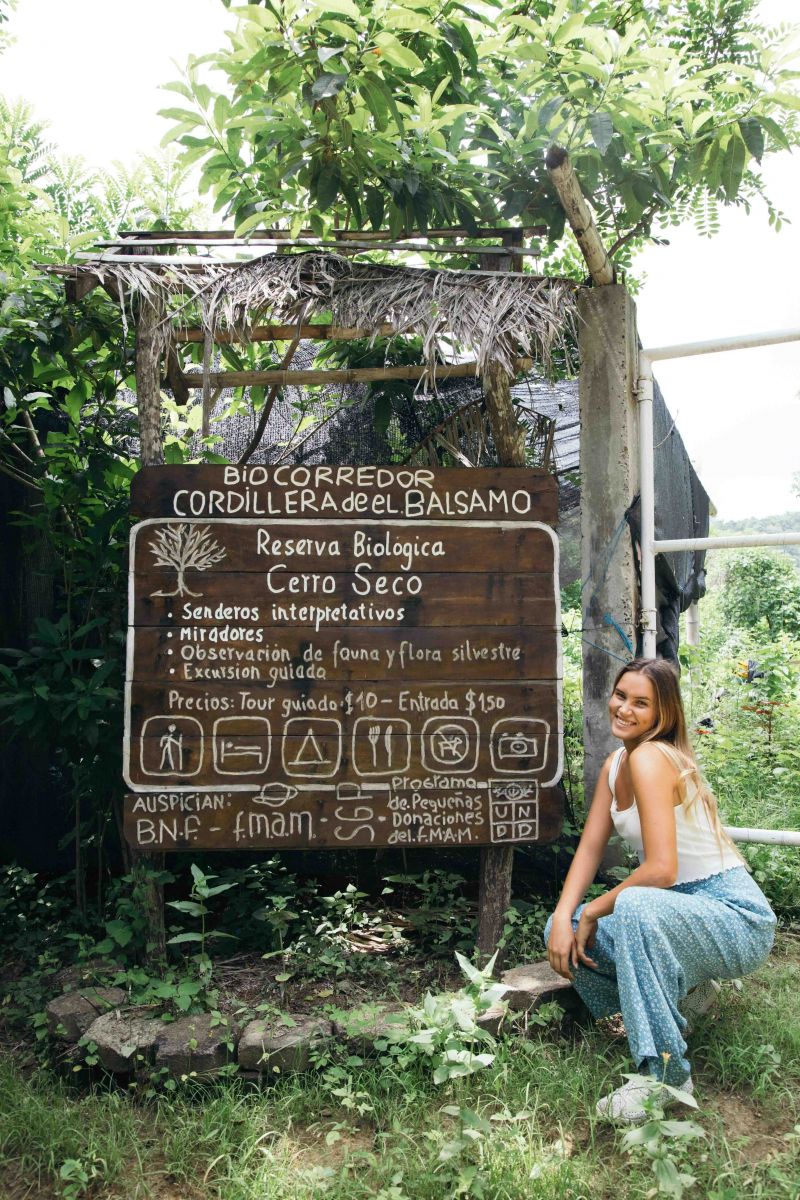 Welcoming thousands of students and visitors, the next plan for Cerro Seco is to set up a native animal rehabilitation centre.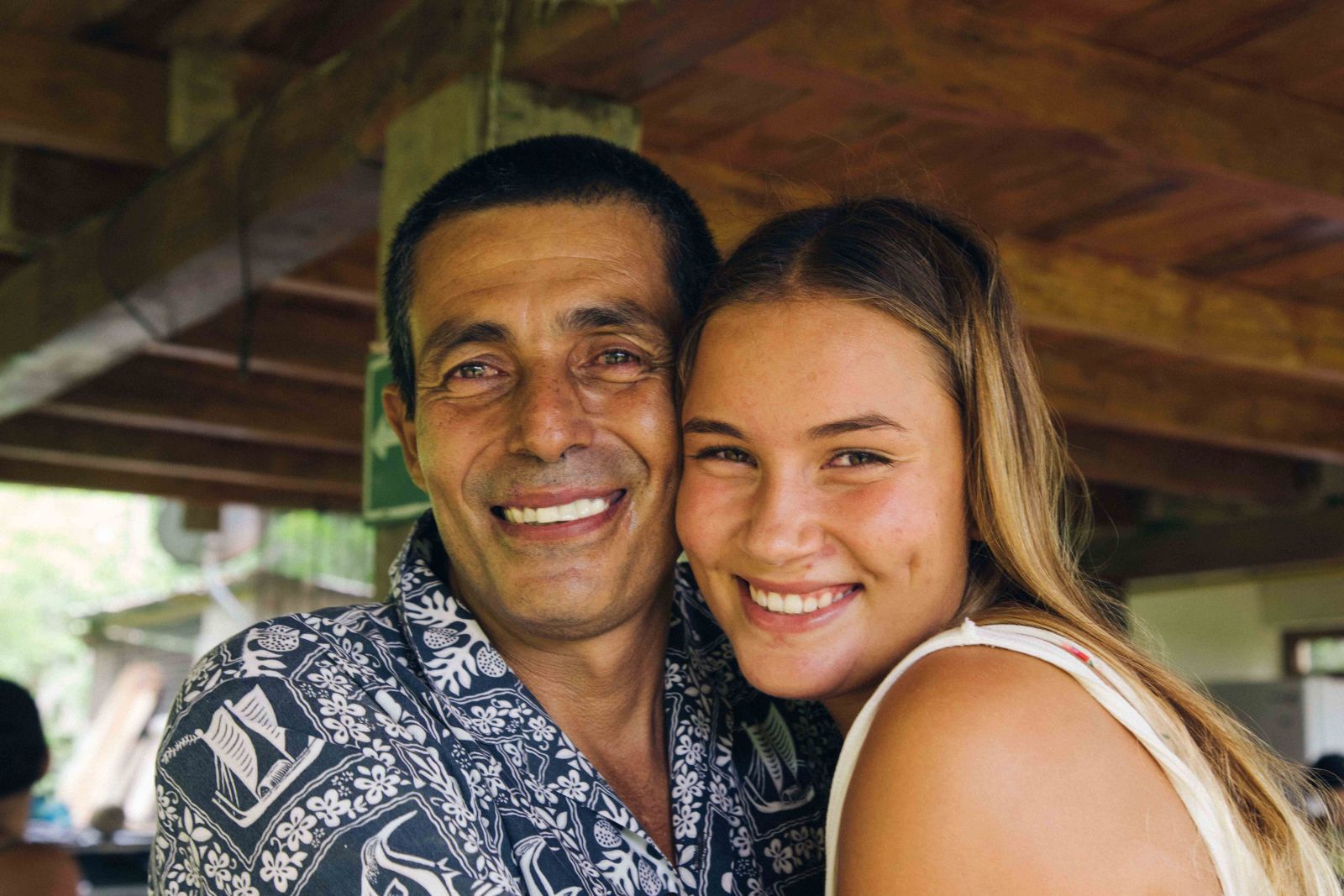 Gracias Papa. Marcelo Luque-Intriago.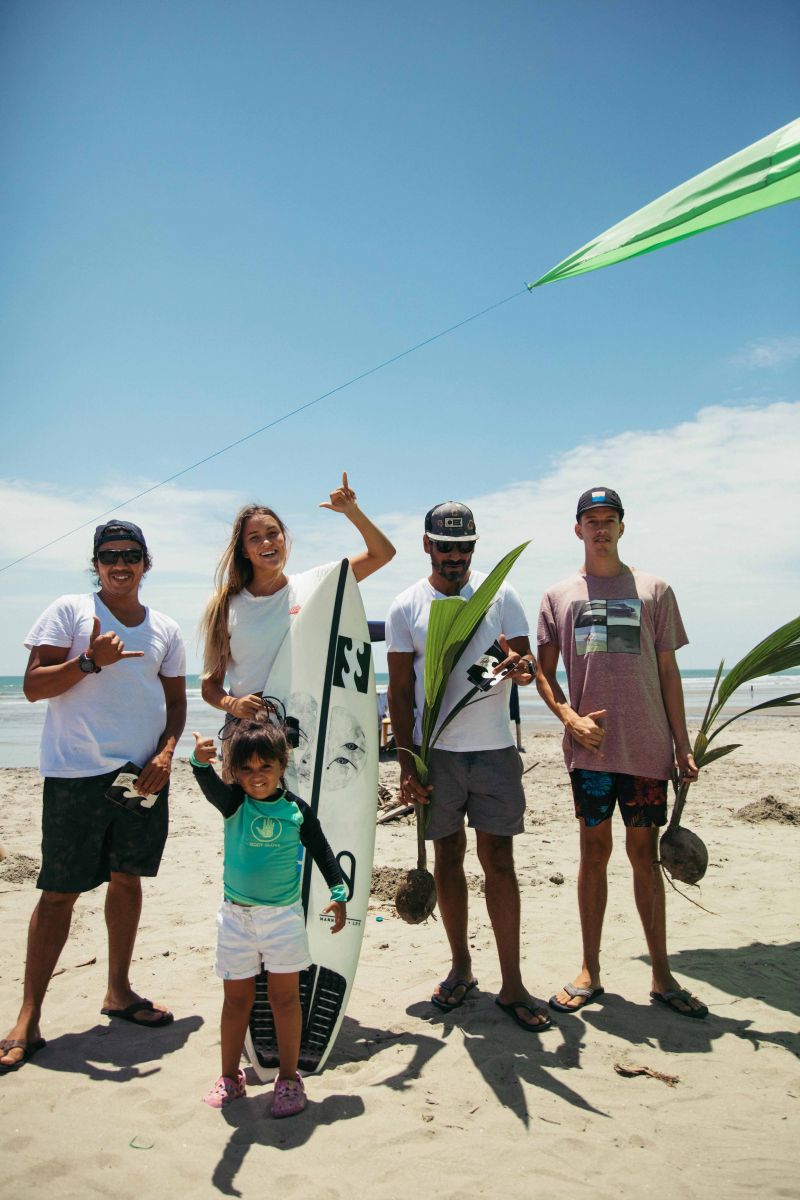 The crew from Canoa surf Club plant trees and cultivate smiles while sharing the surf stoke.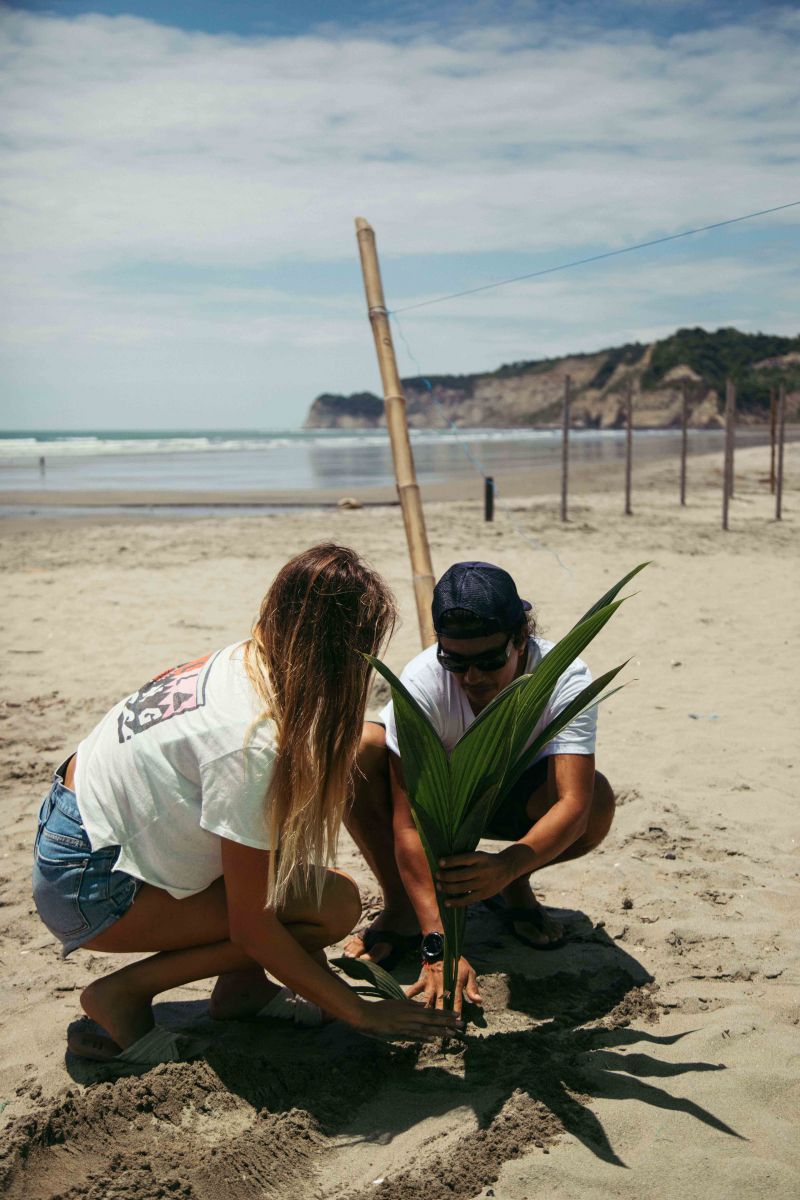 Planting coconut palms to help restore and regenerate Canoa's coastline.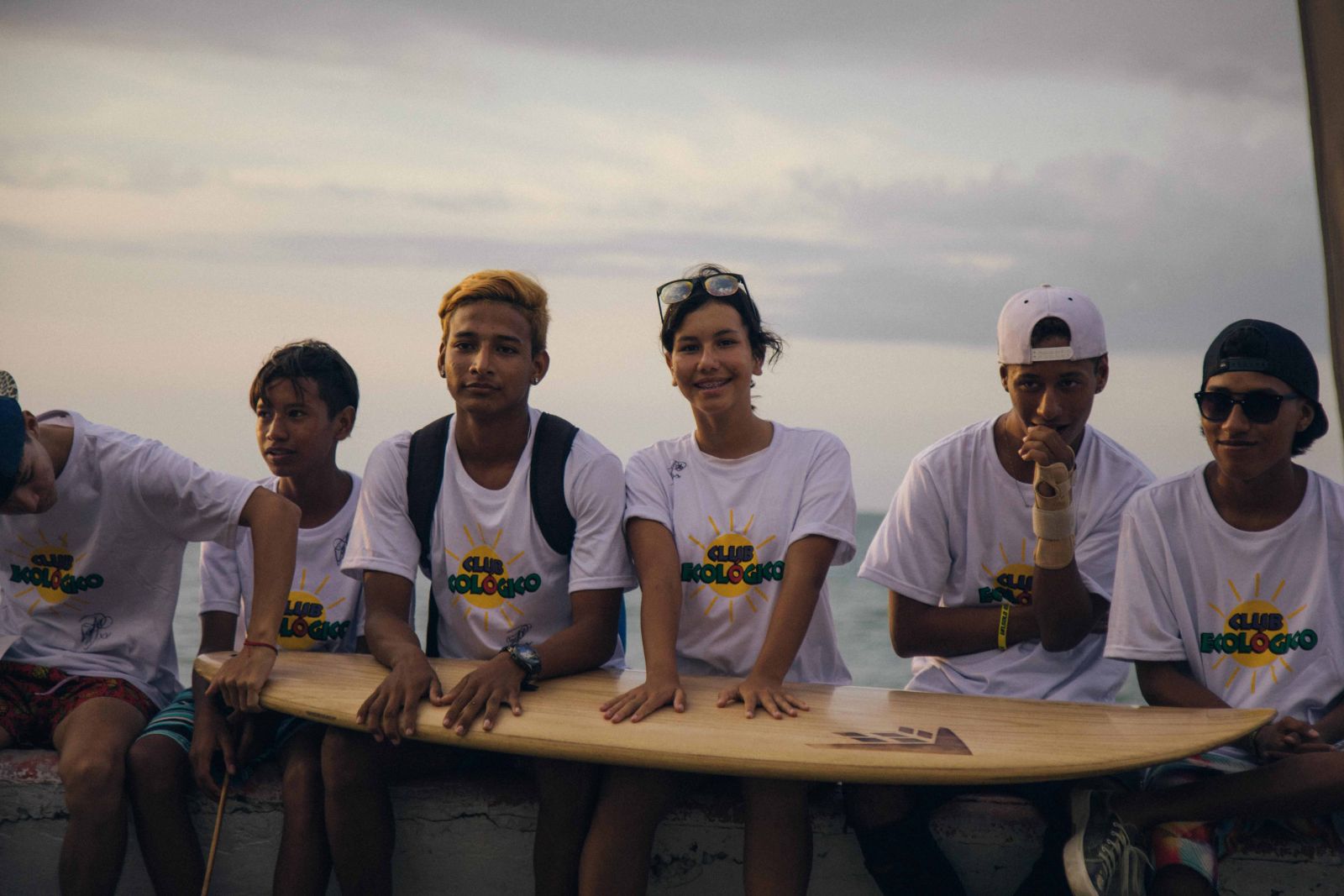 With a plan to shape boards as well as ride them, the Bahia eco- surf club gives young people new hope for the future.