DIY Eco-Conscious Beachy Gift Wrap & Free Printable Gift Tags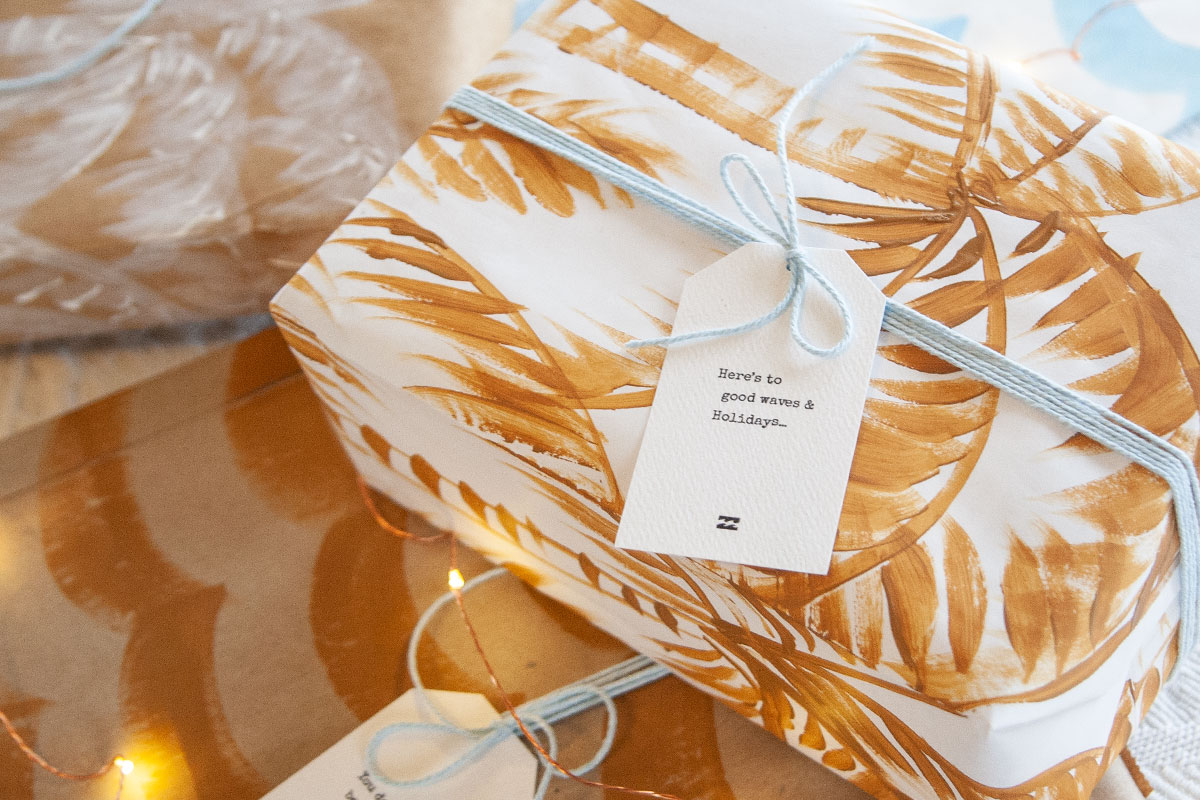 Instead of buying new supplies like gift wrap and plastic bows to wrap your presents this year, why not go the more eco-conscious route and get creative wrapping your gifts with supplies you already have around the house?
Our suggestion: take all the extra paper bags you have from your holiday shopping, cut them up, turn them inside out so you don't see the logos printed on the bags, grab some paint, and get artistic! You can paint patterns, palm trees, waves - whatever you feel inspired by, and create your own wrapping paper. We've even provided free printable gift tags to complete your gift!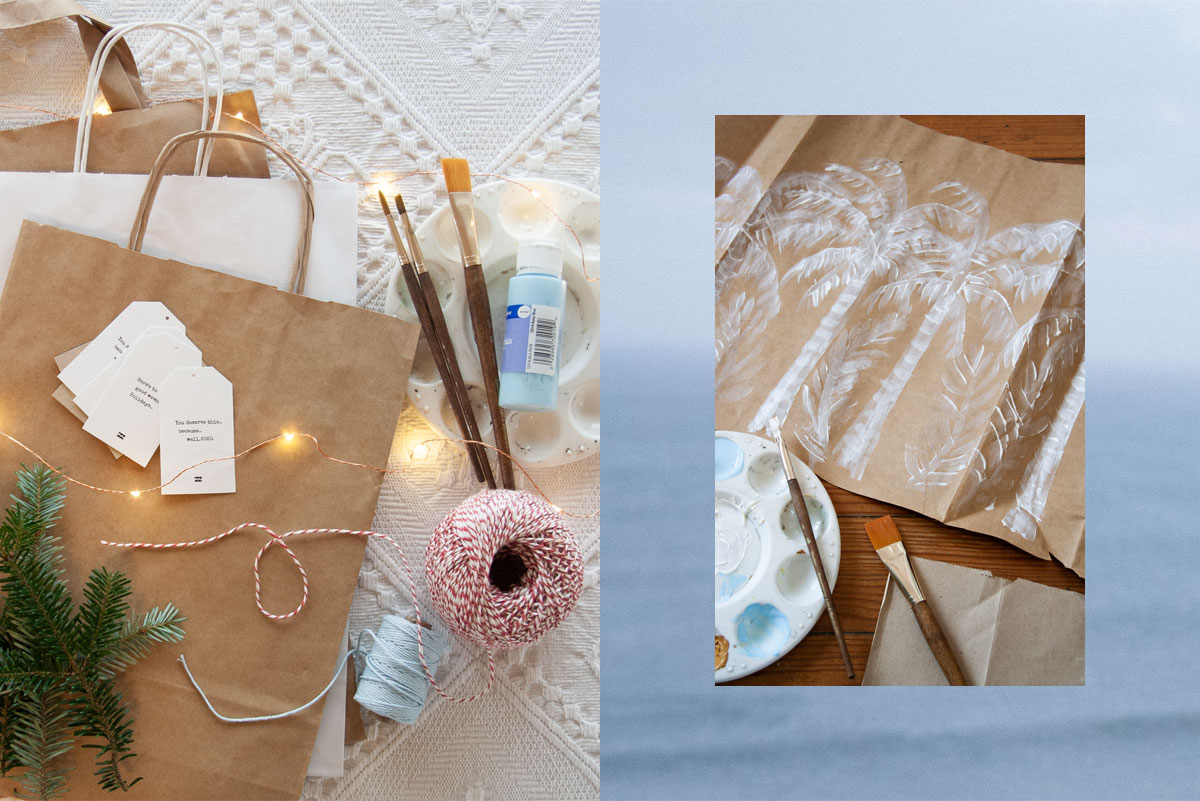 Supplies needed:
- Old paper shopping bags
- Scissors
- Twine, ribbon or string
- Paint & paintbrushes
- Printer to print gift tags
Design Tip: When painting your paper, don't be afraid to move quickly with your brush, the more painterly the strokes the better. Don't worry too much about your design being perfect because once you cut up the paper and wrap the gifts, you won't even notice any mistakes, and the natural changes in the patterns will make the final textures even more beautiful. Get artistic with it!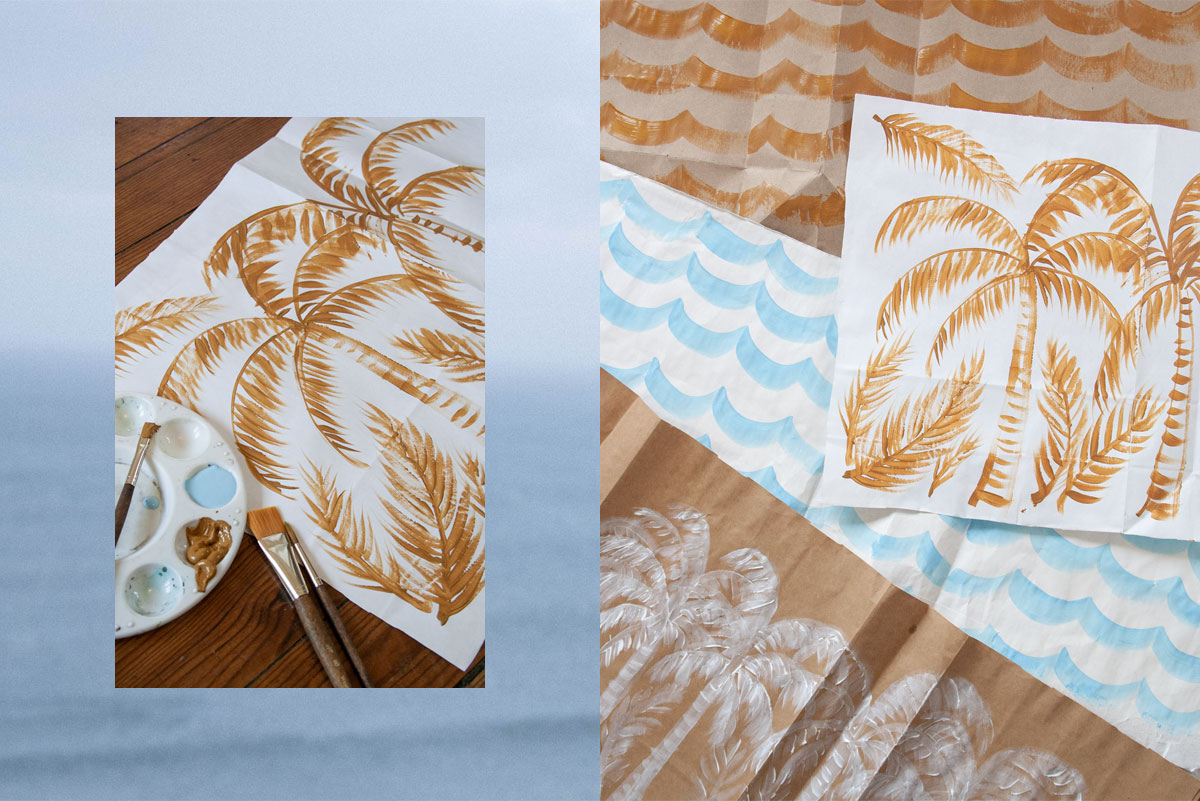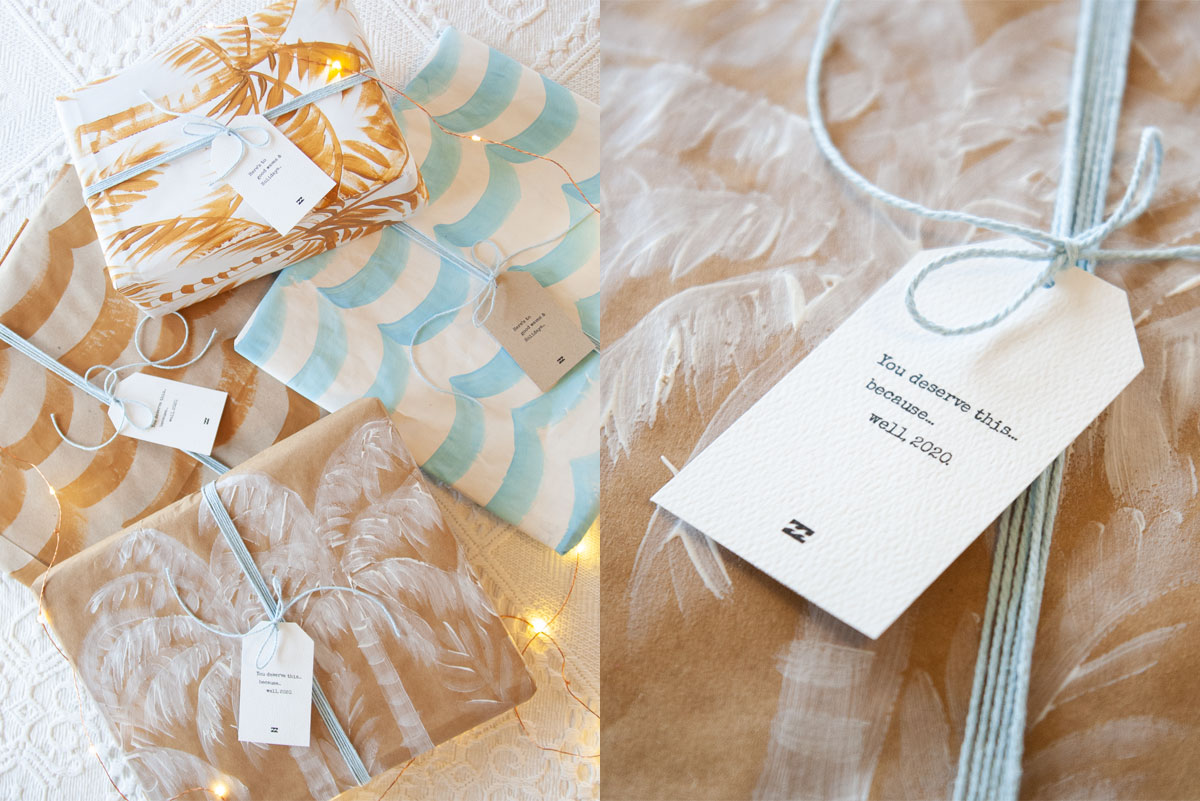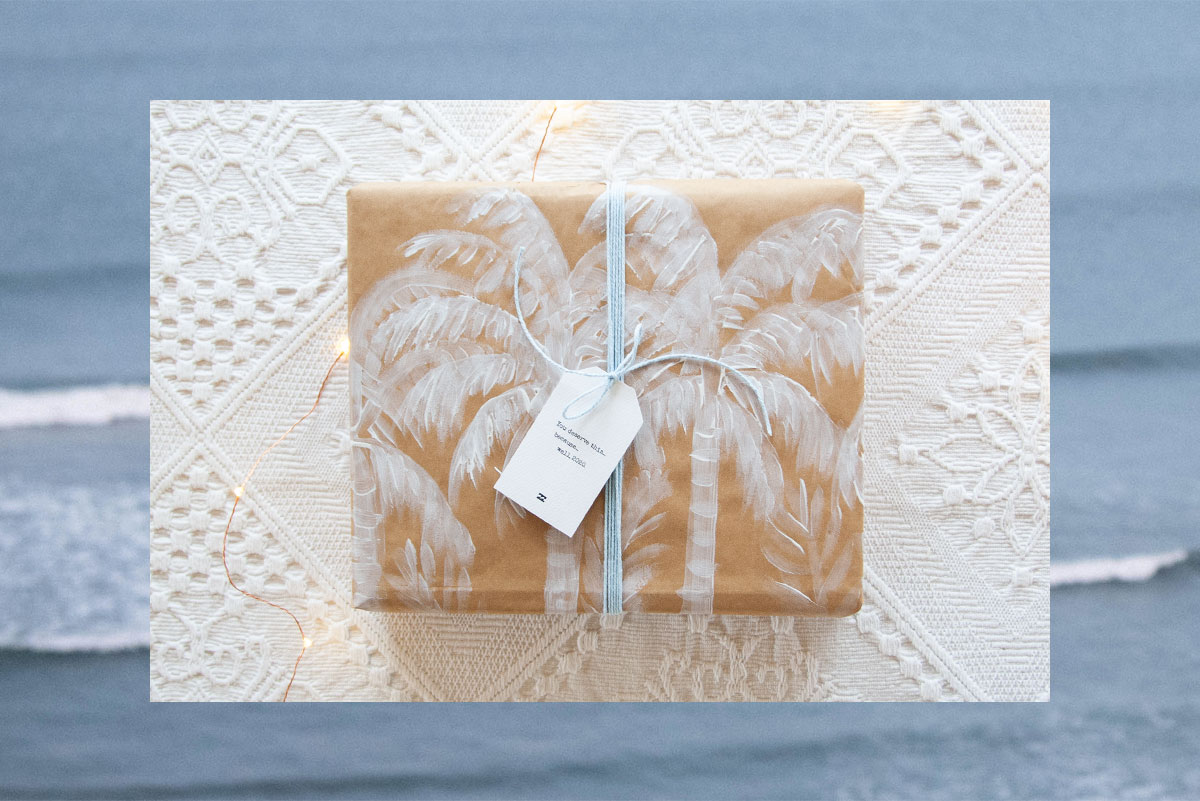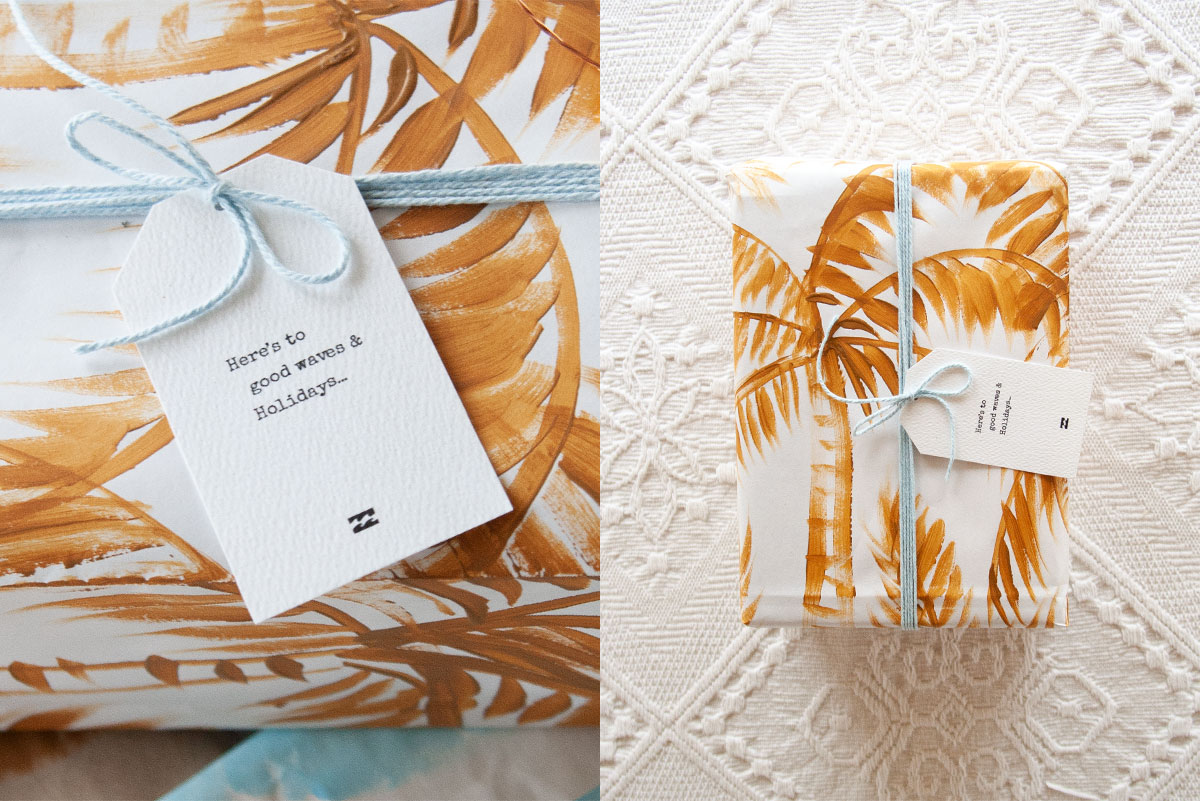 Simply drag these printable gift tags to your desktop to save them! (You can also right click to save the image)