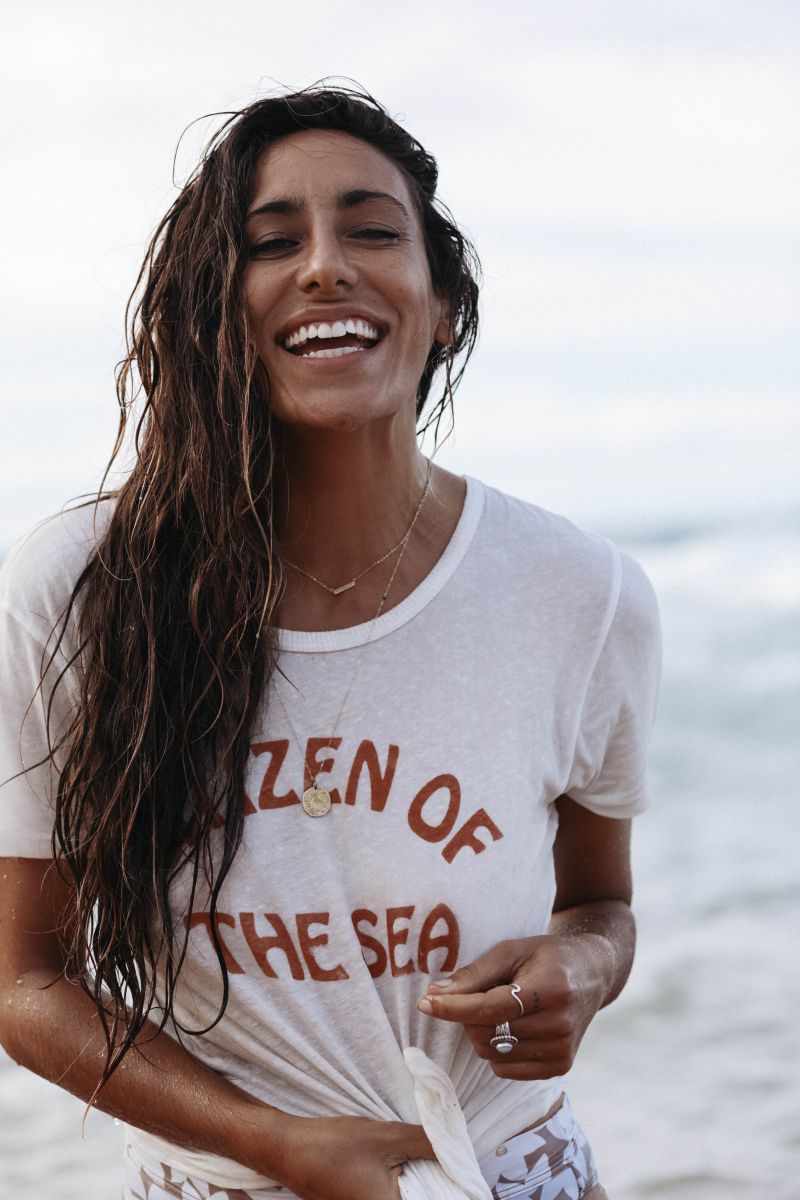 Lex Weinstein is one of those rare humans who neatly transcends various categories of being and doing. Even more so, she does it with style. Surfer, eco activist, multi-faceted creative, wearer of many hats—it's undeniable that Lex moves seamlessly from land to sea with a grace that is contagious. As we embarked on our sustainability journey, we craved the guidance, wisdom, and soul that someone like Lex could contribute to our experience and path towards better practices when it comes to all things earth friendly. It's safe to say that everyone here was overjoyed when we officially joined forces with Lex this year to introduce our new eco initiative, Hello! Tomorrow, as well as provide guidance for our internal teams and athletes.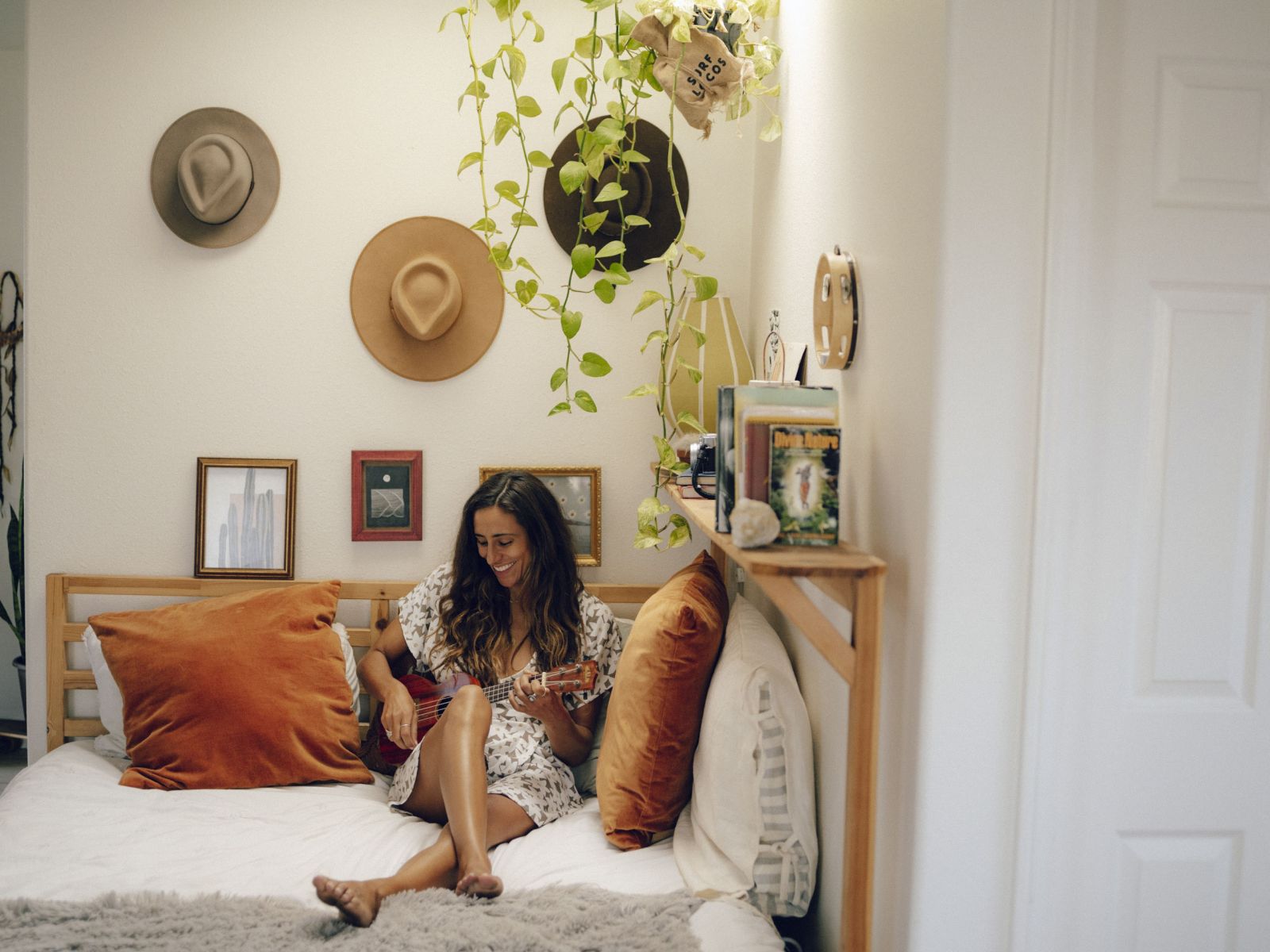 Born in Virginia Beach, Virginia, Lex was no stranger to the sea. A lifeguard and surfer from a young age, she went on to study art and design in Florida, where creative opportunities and her preternatural talent led her to far-flung islands and soon thereafter placed her on worldwide surf campaigns as a creative. Hooked on the constant wonder of travel, Lex sold all of her belongings and quit the corporate job that had been paying her bills back in Florida. When the dust settled, she ended up in Byron Bay, Australia, where she learned the priceless value of community, and even more so, a community that takes care of each other, and the land it resides on.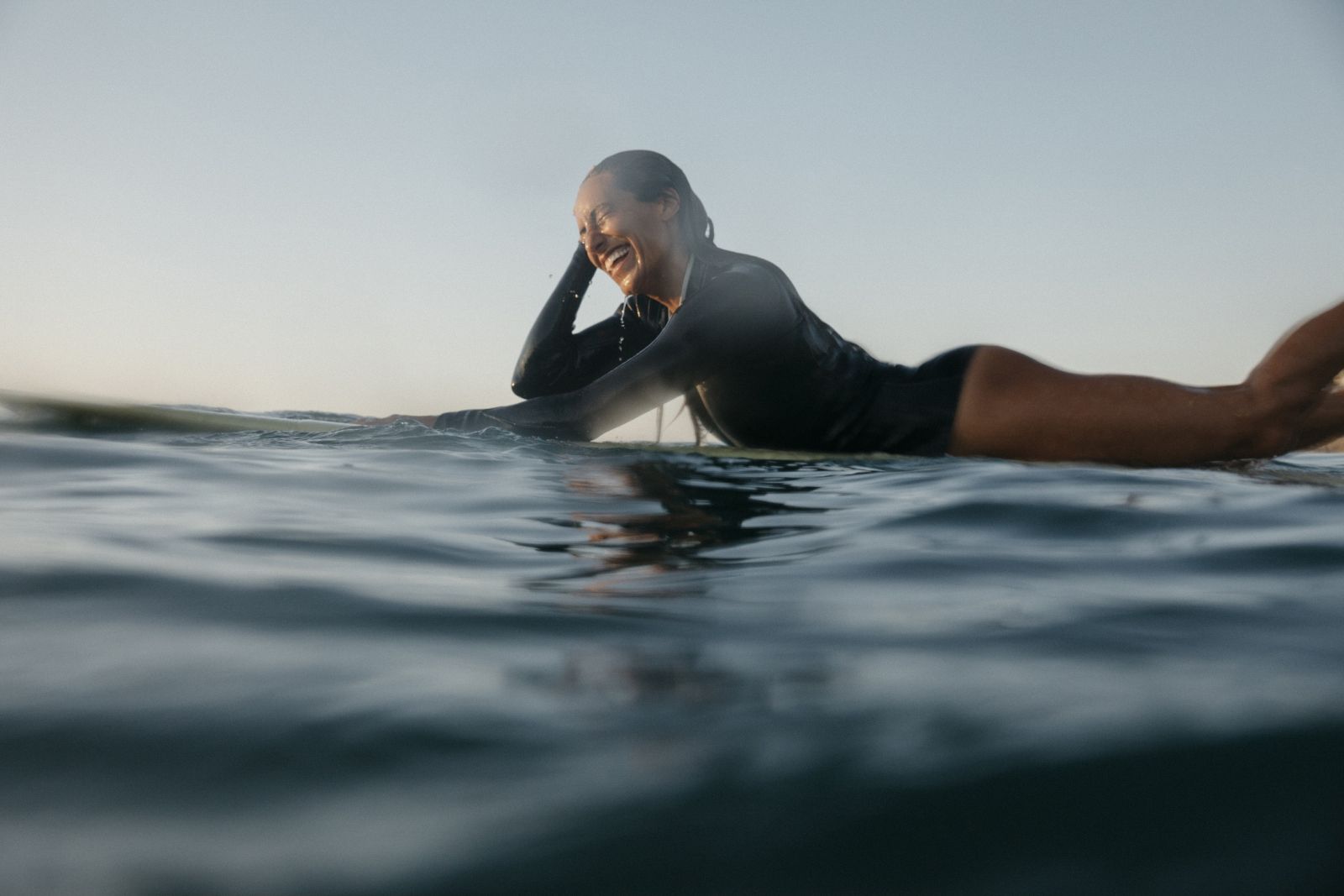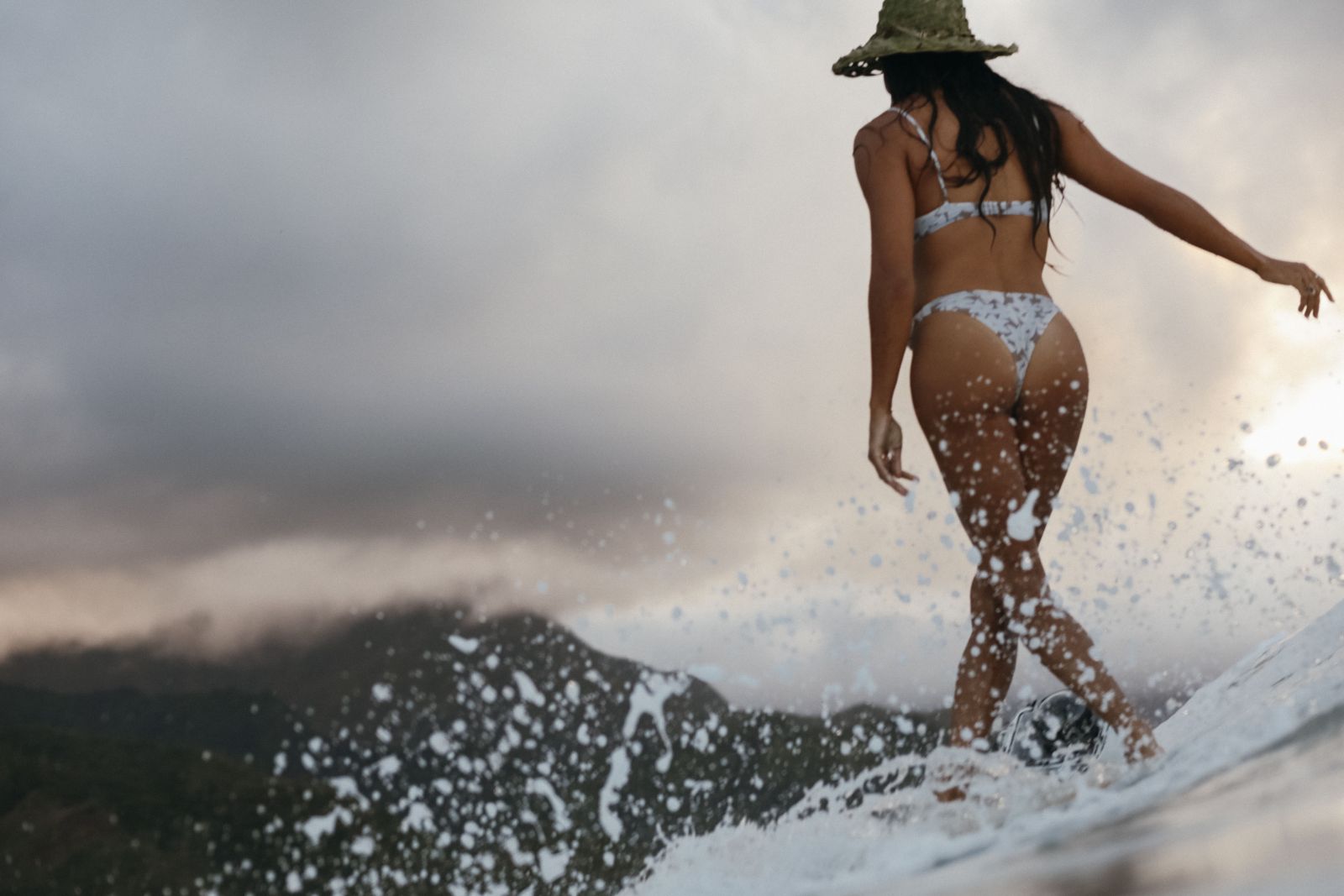 From Byron, Lex continued to travel the world, working and surfing and documenting all of it along the way. But after a while, there was a moment. Then there were a few more moments. Things that stood out to her that she could no longer reconcile, no longer ignore. She was seeing firsthand that the most pristine places in the world were being destroyed by actions occurring even one, two continents away. She was seeing that something needed to change.
It was no easy task, and there was a heaviness that was a curse but perhaps also a blessing that led Lex to Kauai. There, she moved onto an organic farm, and lived off the land, working in the gardens, sleeping in a tent on the same ground she cultivated, and moving slowly and purposefully each day from sea to soil. Things became clearer, and Lex came out of Kauai with a plan. A purpose. To educate, share, and spread her passion and knowledge that she had found along her path. To hold people accountable. To reassure others that there is hope, and that we all play an important role in the change we so desperately want and need to see in the world. That each and every small action does indeed matter.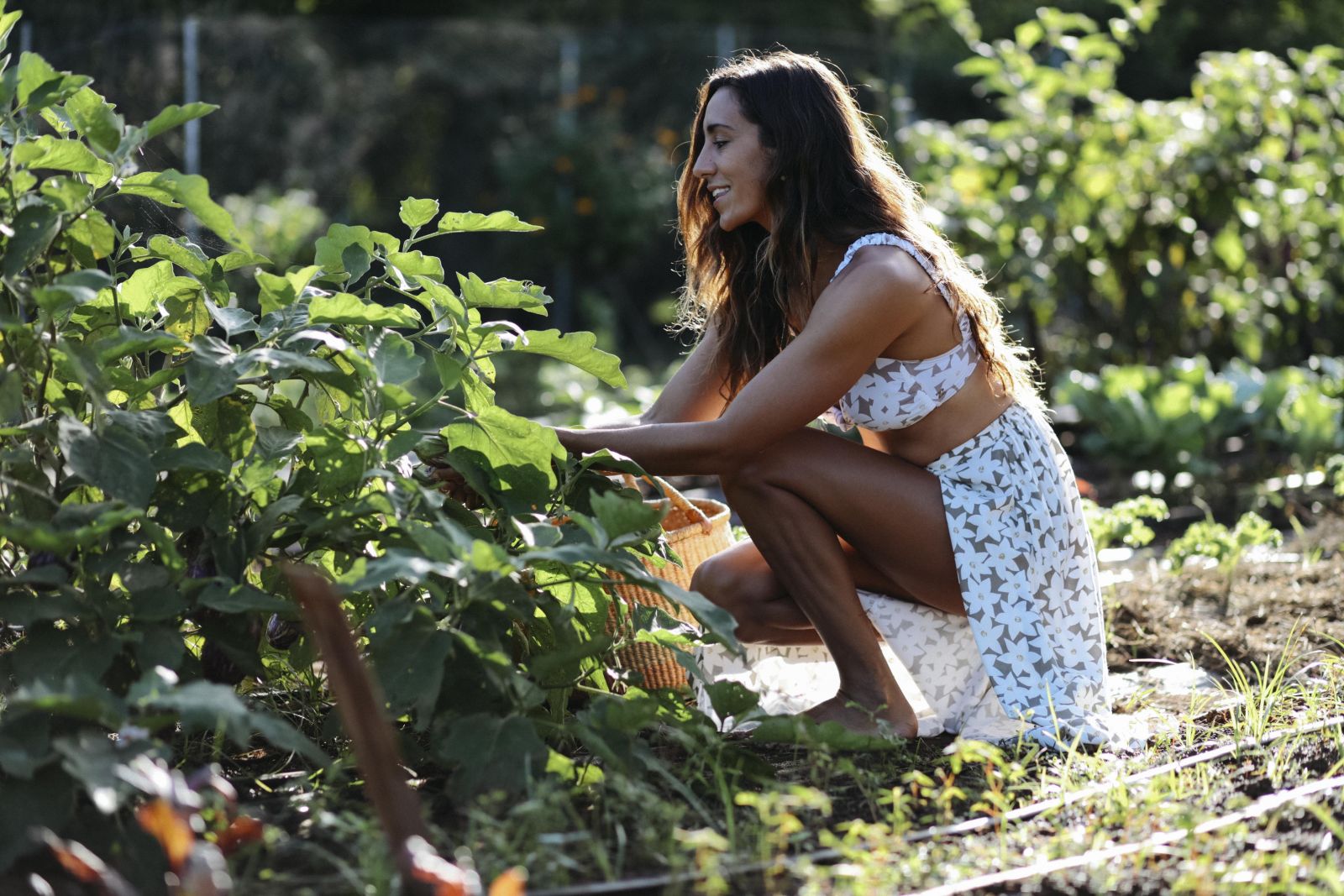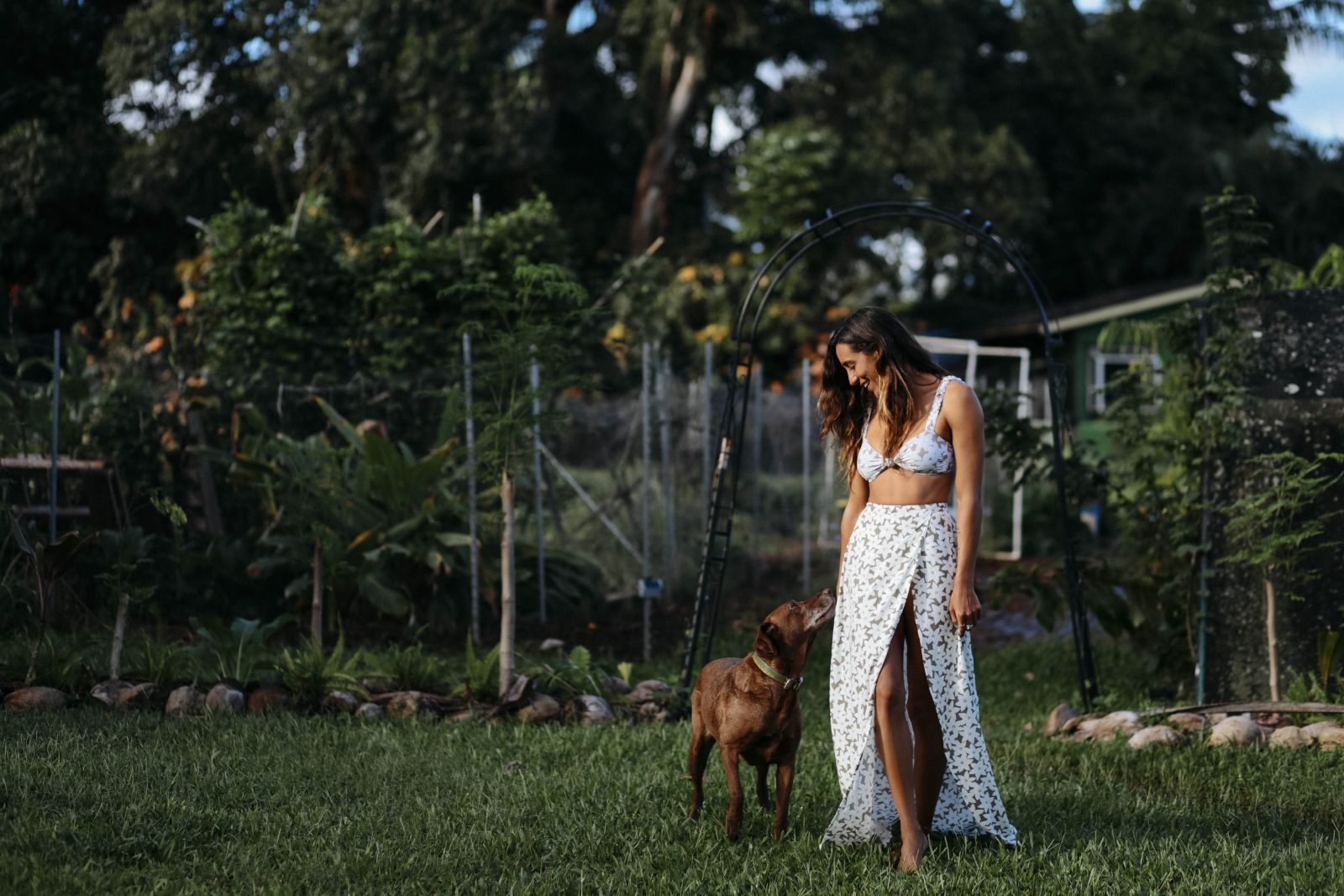 Lex's warmth, strength, positivity, and optimism are ideals we are embracing wholeheartedly. To celebrate progress, not perfection, to remain grounded and engaged with our surroundings. To practice intention. Lex is the perfect mentor for such a voyage. She is gentle, yet firm. She brings us back to our roots and helps us sink back into the places that have shaped us. It's only the beginning of our eco journey, but we are so grateful to have Lex along for the ride.