Sea and Soil: How You Can Be Part of the Change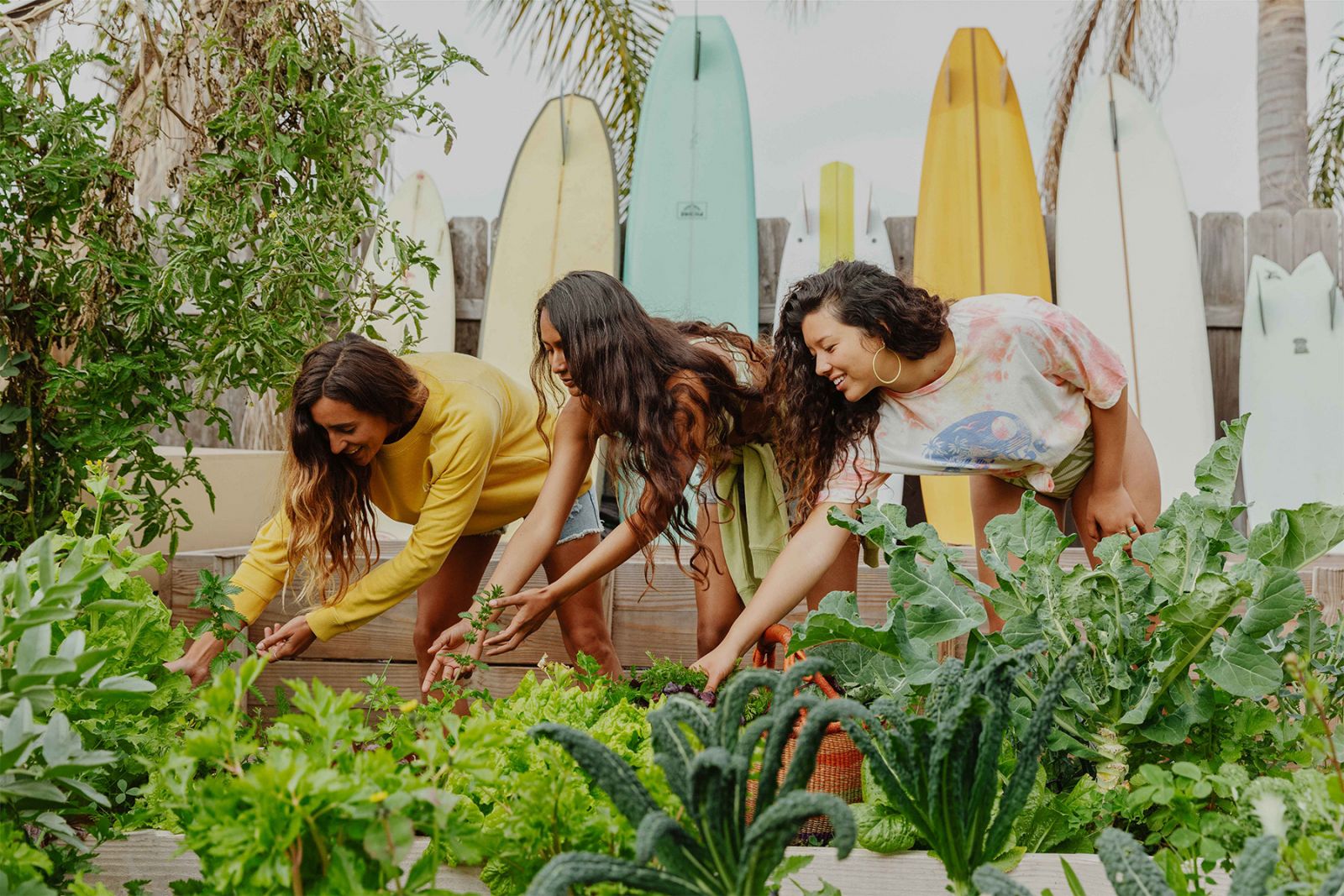 As individuals, we are key to a future of environmental equality! Here are five steps to bridging the access gap and uplifting others to connect with and rejoice in the places we play in nature:
Donate to Sea + Soil and join the club! With your donation you are helping heal the planet + feed communities in need. Not only do we educate ocean lovers on regenerative farming practices, but we donate a portion of our produce grown to food banks and medically tailored meals for low-income patients of chronic illness.
Support your local farmer or learn to grow your own food. Shop at your local farmer's market over massive grocery store chains and get to know the farmers in your area. Offer to volunteer and gather a group of friends to learn first-hand the efforts it takes to grow the food on your plate. Also, follow along @sea.and.soil to learn about the connections between sea, soil and human health, as well as resources to help your at-home garden or tiny farm endeavors.
Find out whose land you live on native-land.ca and learn the history, even how to say "hello" in the tribe's native tongue. Not only because surfing is indigenous, but because Indigenous peoples, while only making up 5% of the human population, protect 80% of the world's biodiversity. We have so much to learn from the cultures that celebrate Earth Day every day and see no separation between people and the planet.
Stand up to racist comments in the water. So, you went to a paddle out? Great! But what would you do if you actually witnessed name-calling in the water? BIPOC surfers need more than just solidarity, they need our protection. Have the courage to act if you see or hear racist aggression in the lineup by simply paddling between the victim and the aggressor and calmly state, "The ocean is for everyone. There is no space for racism in surfing."
Have conversations with family and friends about racism in the food system + outdoors space. As you educate yourself, be an advocate for awareness around these important issues. Read books like Braiding Sweetgrass by Robin Wall Kimmerer, Waves of Resistance by Isaiah Helekunihi Walker, and Monoculture: How One Story is Changing Everything by F.S. Michaels. Also, follow and support organizations like Un Mar de Colores, A Growing Culture, Native Like Water and Intersectional Environmentalist and share what you learn with anyone who will listen.