Billabong X Wrangler Launch Event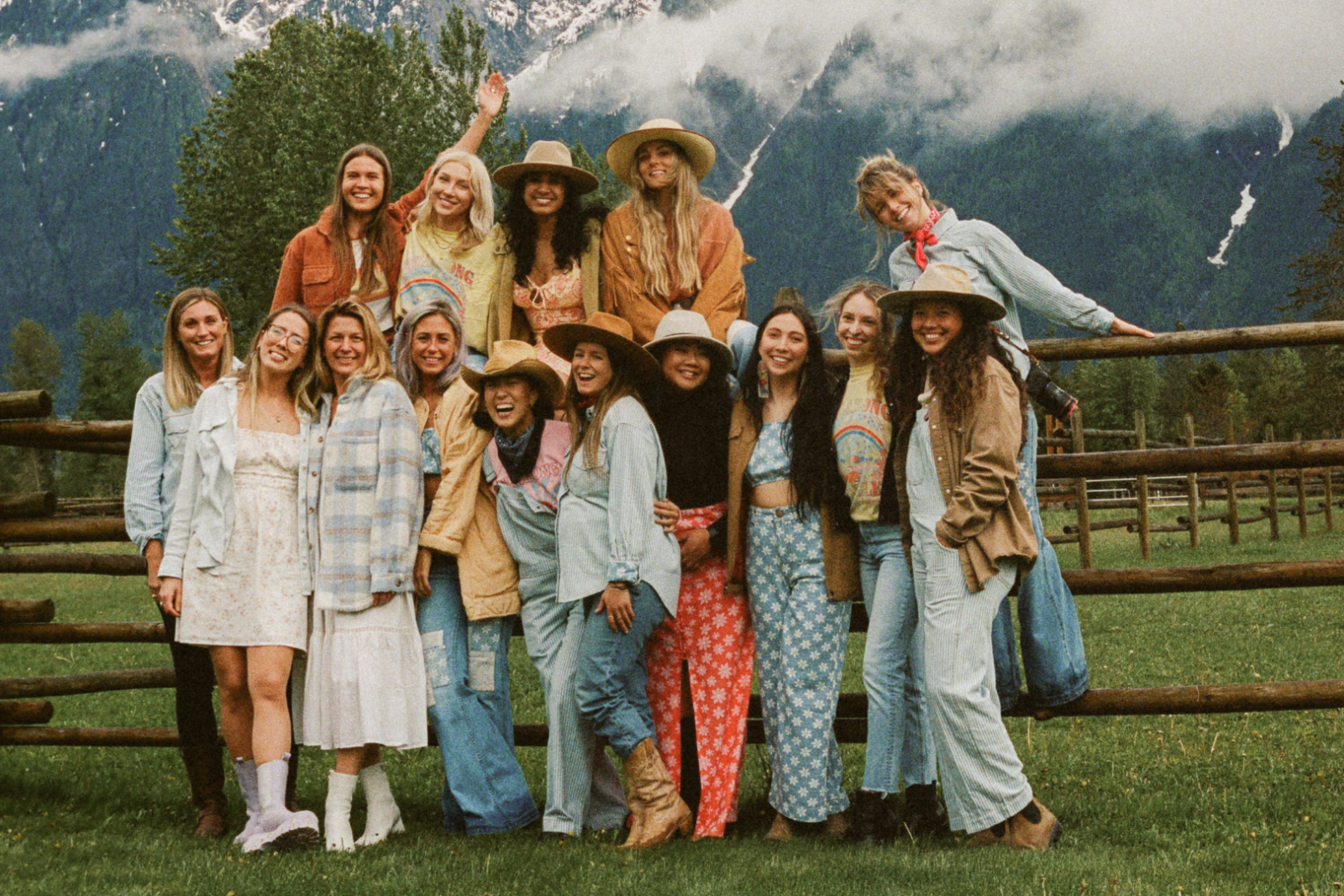 We headed to Pemberton in British Columbia to celebrate the launch of our newest Billabong x Wrangler collection with a fun and talented group of guests who embody our brand.
Dive into a recap of the event below:
There's a certain kind of magic that comes to life when you bring women from all different backgrounds to an event in the mountains. After what's felt like the longest winter without a real transition to spring, the rugged rainy west coast welcomed 15 girls to a small farm for a dinner, live music, and to celebrate the illustrious new line from Billabong x Wrangler this past week.
Connection was at the heart of this event. Connection with the landscape, connection with the horses, and ultimately, connecting with one another.
There's a lot to learn from horses. Like any wild animal, they're very in tune with the emotions of everyone around them so while some girls were facing fears, and other were bursting from excitement, trying to reach that meditative "ohm" state was the best way to achieve a zen ride. Just like harmony was found in the weather, the riding and in the sweet melodic tones of Jenna Mae's songs, the two most enduring trends in fashion, surf and western, found themselves in an unsual but perfect alliance.
The Billabong x Wrangler line perfectly embodies the spirit the day, or maybe the day embodied the line. These are fits that are not afraid to get a little dirty, are comfortable enough to straddle a pony, and bring all the fun and colour of life to their design.
Another launch in the books, and one of those rare moments that makes you really believe that even if the rain hadn't cleared and a rainbow wouldn't have made a special appearance, the girls would have brought their own sunshine.
Photographer: Ali Marie Parker
Musician: JennaMae
Guests: Pézie, Layla, Anna, Indra, Jake, Anita, Ola, Sam, Taylor, Maya, Dawn, Tessa