Girls Get Out There Puerto Rico: Community Event
During our time in Puerto Rico, in partnership with Havanna Cabrero, we hosted a Girls Get Out There community event, where we got together with a group of local athletes and creators.
Get a recap of the event below:
All girls welcomed each other with a smile as they either grew up together, were current best friends, or admired athletes such as Havana.
It reflected a warm sense of community and deep roots.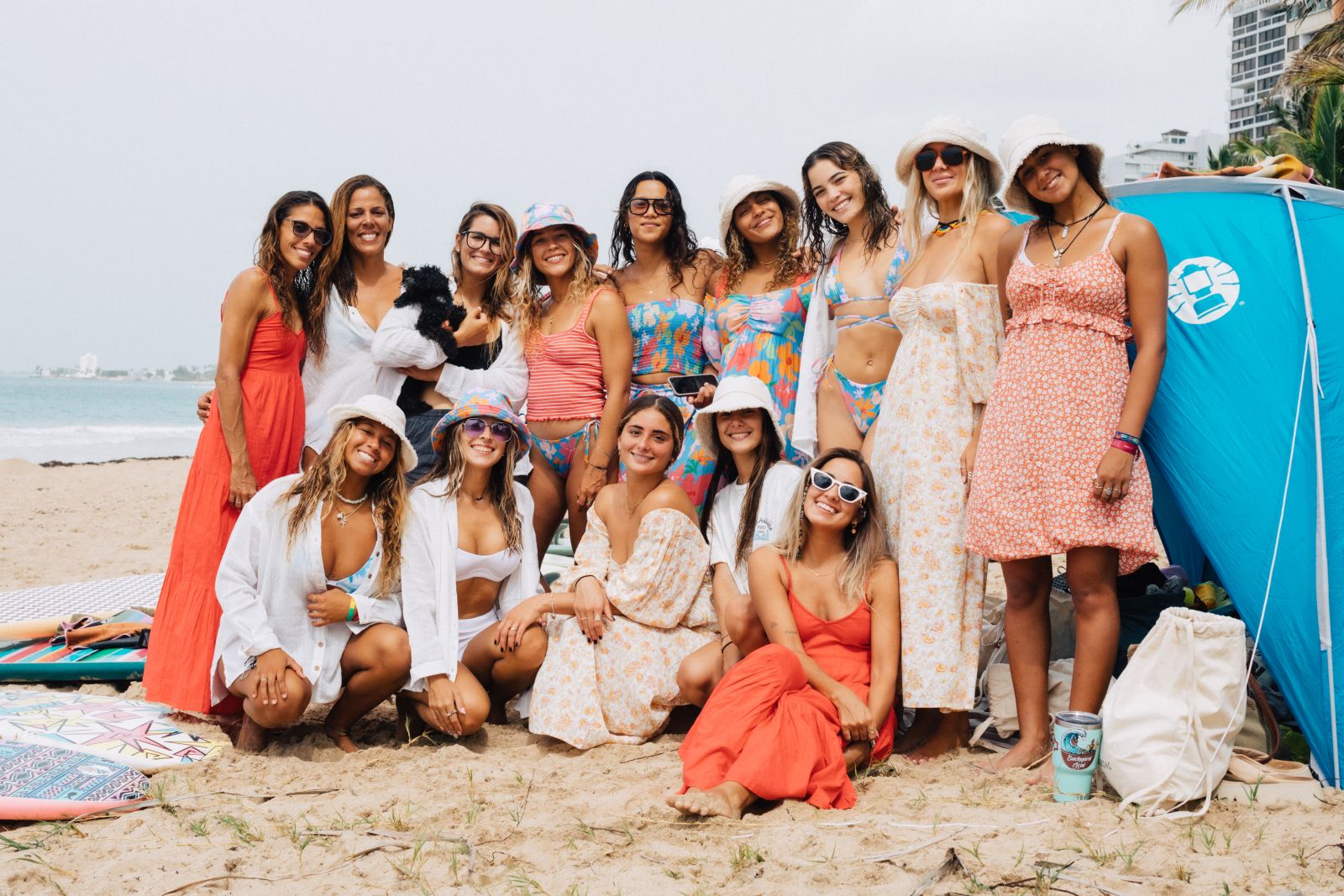 After changing into their suits, we headed to La Punta for a surf session. The water was clear and warm with small waves but that didn't stop the girls from having fun.
Party waves were shared, and the ones who were too nervous about going surfing were encouraged by their friends which got everyone in the water!
After wrapping up our time in the water, everyone changed into our eco-conscious collection, the Sea & Me, and were greeted by campaign cards at lunch to get them more familiar with the brand.
Refreshing acai bowls were provided for lunch by Crush Açai & Sorveteria. We all had a moment to each other's company before heading into our hat weaving workshop.
The workshop was led by Pedro, he shared his beautiful art of cutting down palm leaves, splitting them in half, and gently weaving them into hats.
Pedro used the coconut palm (cocos nucifera), and everyone learned how to make a functional, cute. and helpful hat.
They obtained all the necessary knowledge to know how to process the material from its natural state to its finished hat.
Thank you so much to everyone who made the event happen, we can't wait to come back!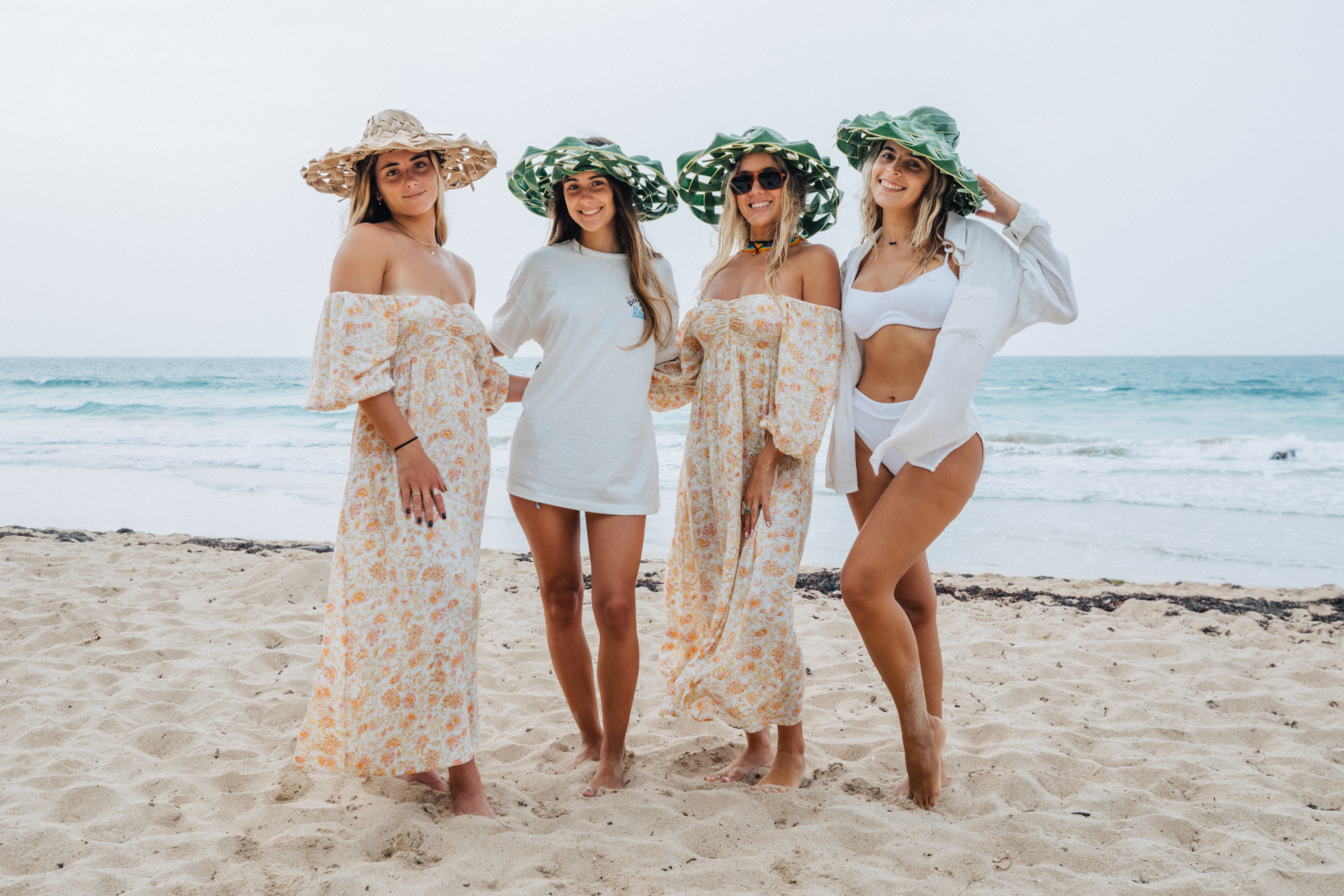 Credits:
Photography:
Girls featured:
Partners: