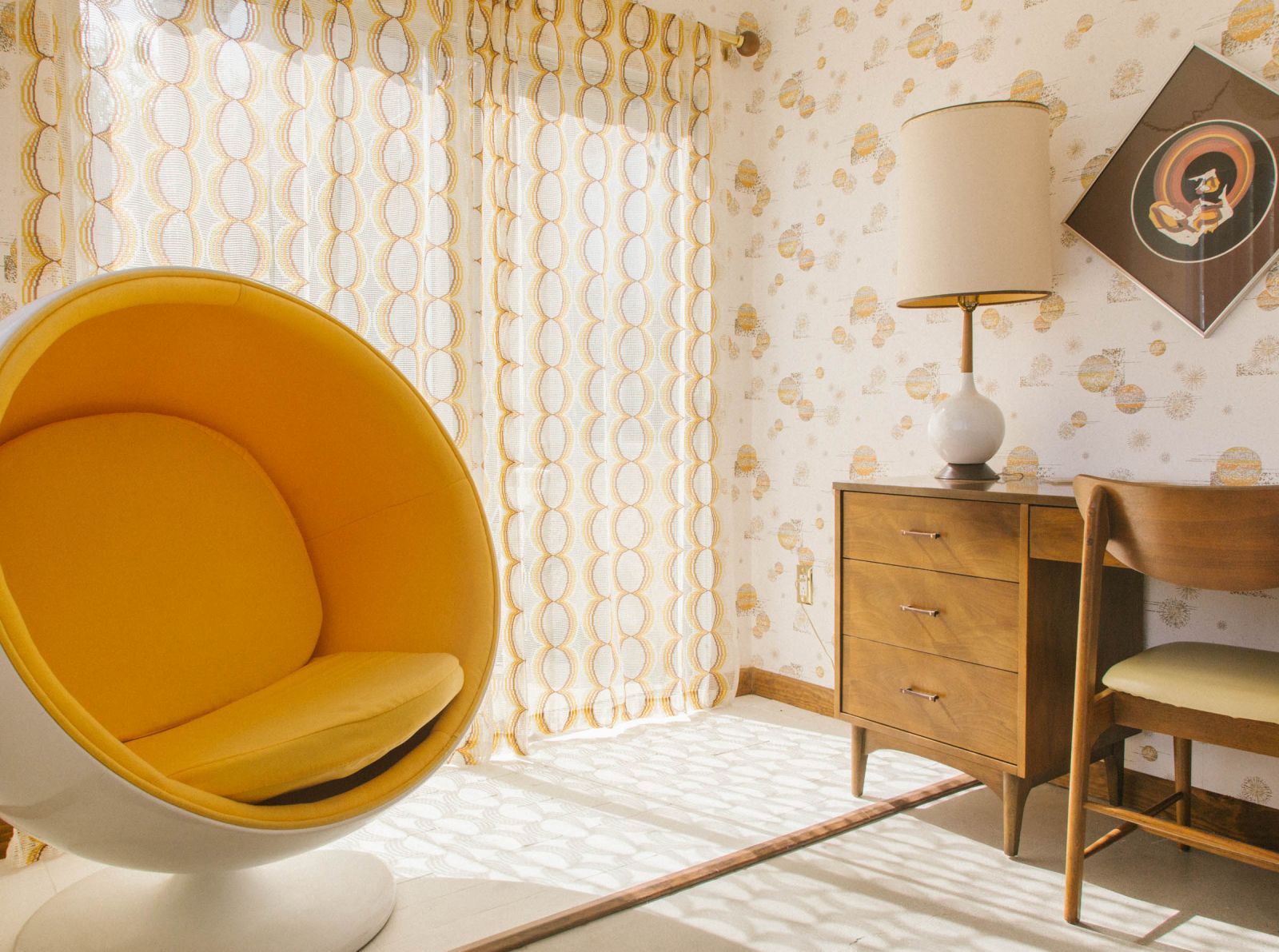 We sat down with the owner of the Asher Moss, and chatted about what inspired the design and vibe behind his 70s Airbnb, The House of Kindness.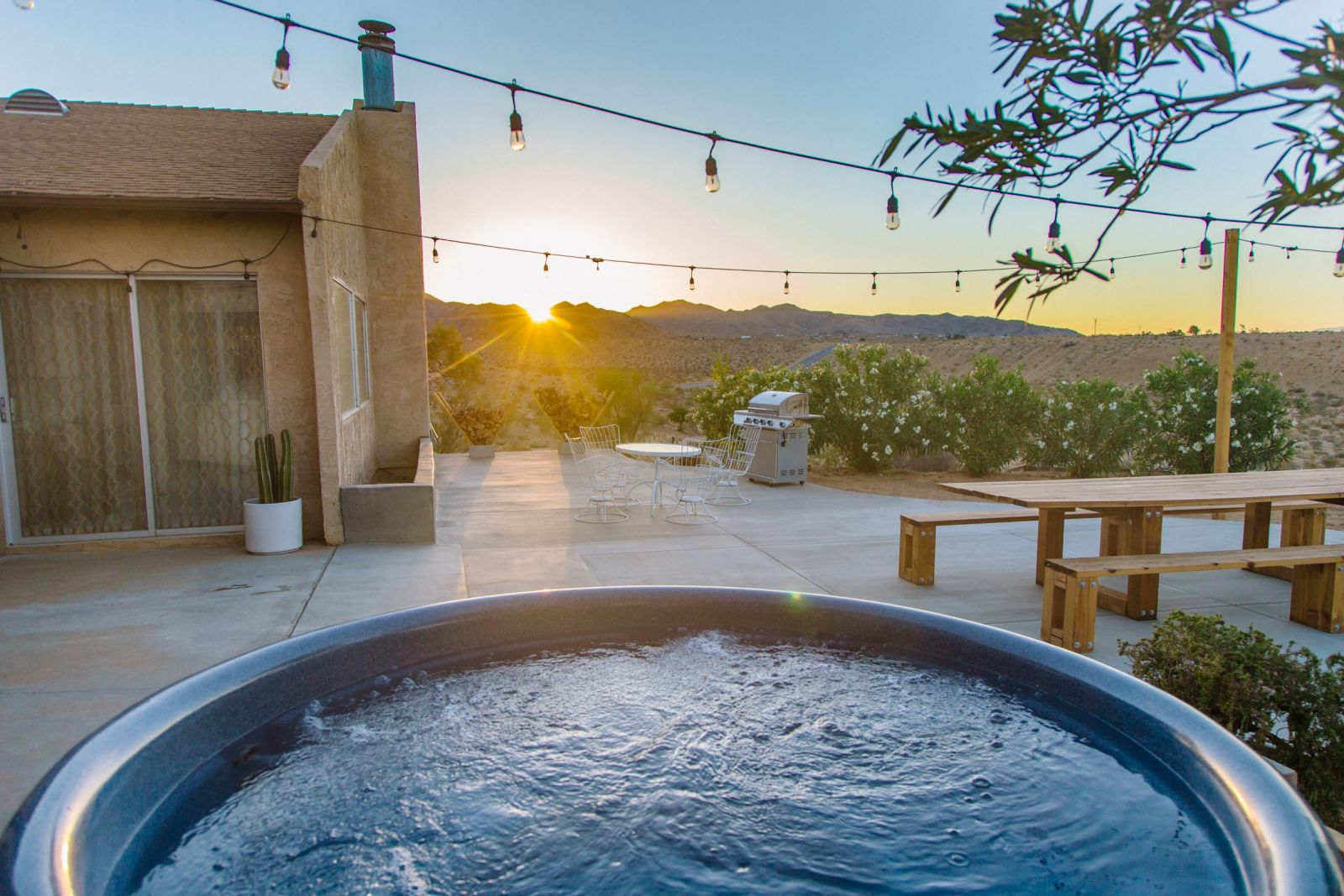 When did you purchase the home and how long did the renovation take?
We purchased the House of Kindness in 2018 and it took until we were here full time during the pandemic to finish it!
While renovating, did you find anything cool in the home? Any piece of history?
The house was owned by an artist painter and astrologist, so we are still finding things! The most mysterious being a custom concrete block safe in the garage that we have yet to open!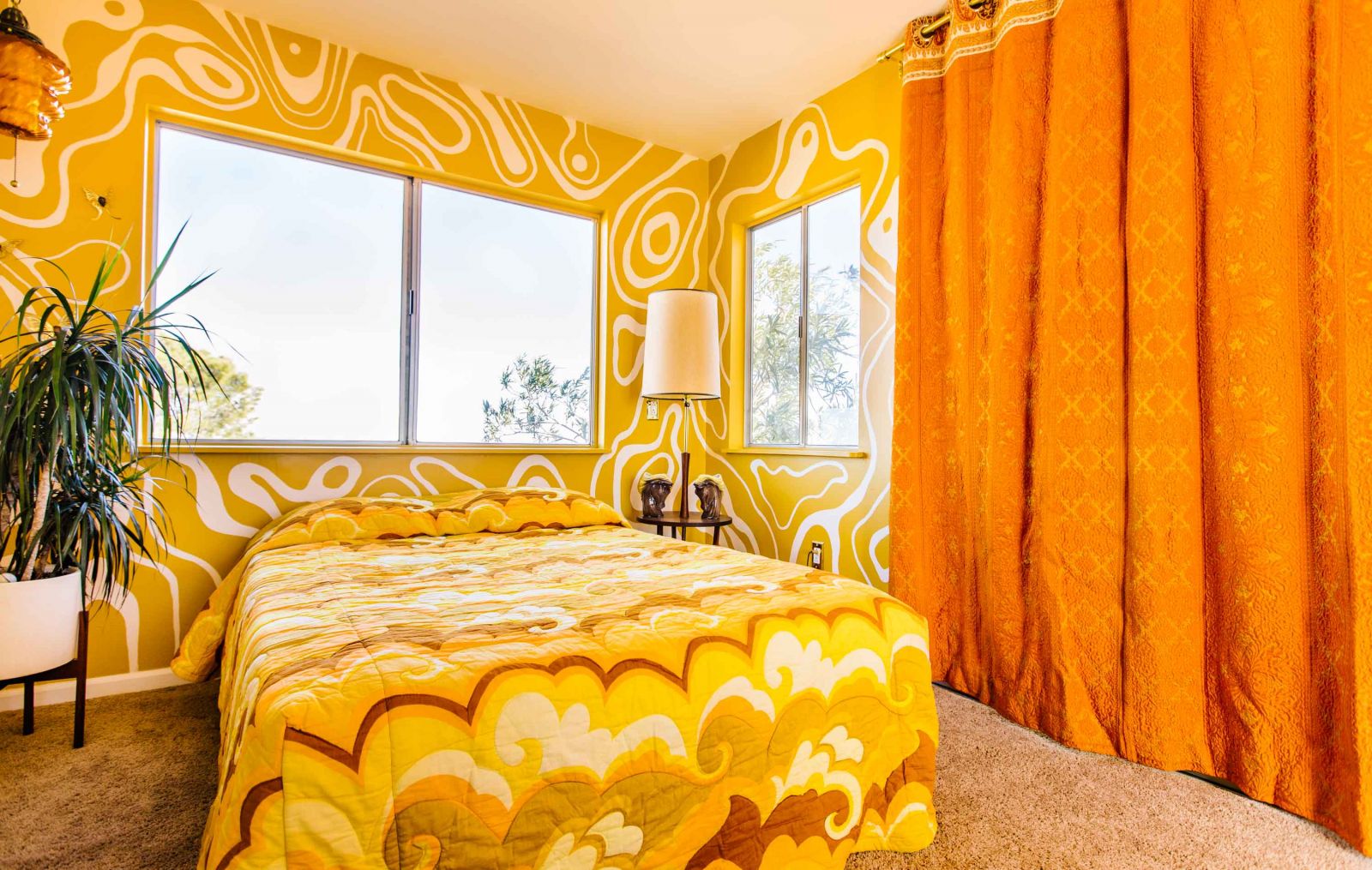 What made you want to purchase the home & go through the renovation/design process?
My wife spent the first week together ever in Joshua Tree after we first met. Neither of us had ever been there and we fell in love with each other and the desert simultaneously. Five years we bought our first home here and wanted to make something unique for friends, family, production, and guests.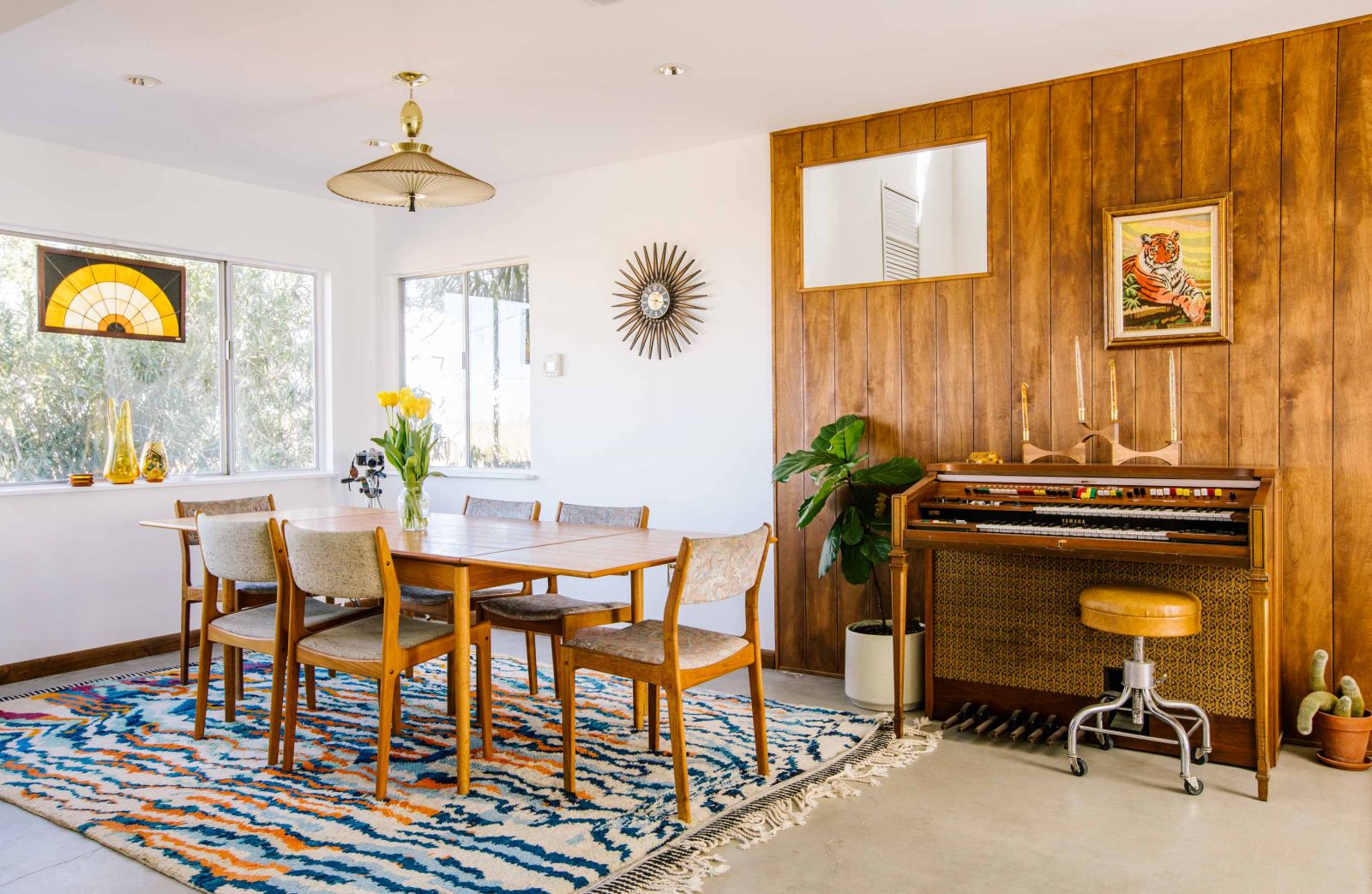 What inspired the design process?
Much of the design inspiration came from our families when we were younger. We wanted it to feel like you walked into your parents or grandparent's homes in the 60s or 70s.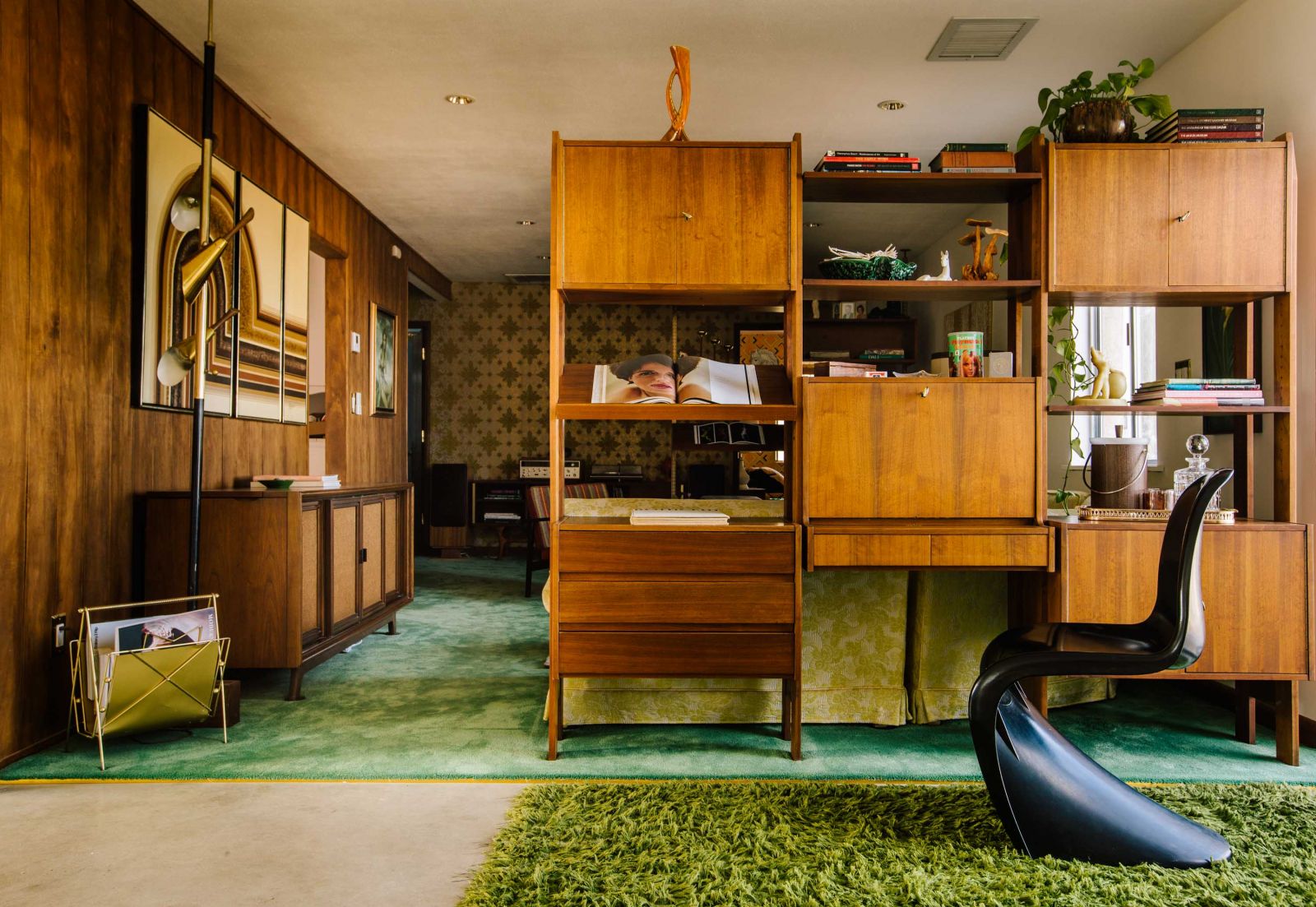 What are your hopes for this home? (only for Airbnb, movie shoots, photoshoots, long term rentals ever, etc.)
We want to continue making it a gathering place for friends and family, as it has been for us over the years. And we'd love to continue having productions as it's already been featured in Vogue, several campaigns/ editorials, and music videos have been shot here.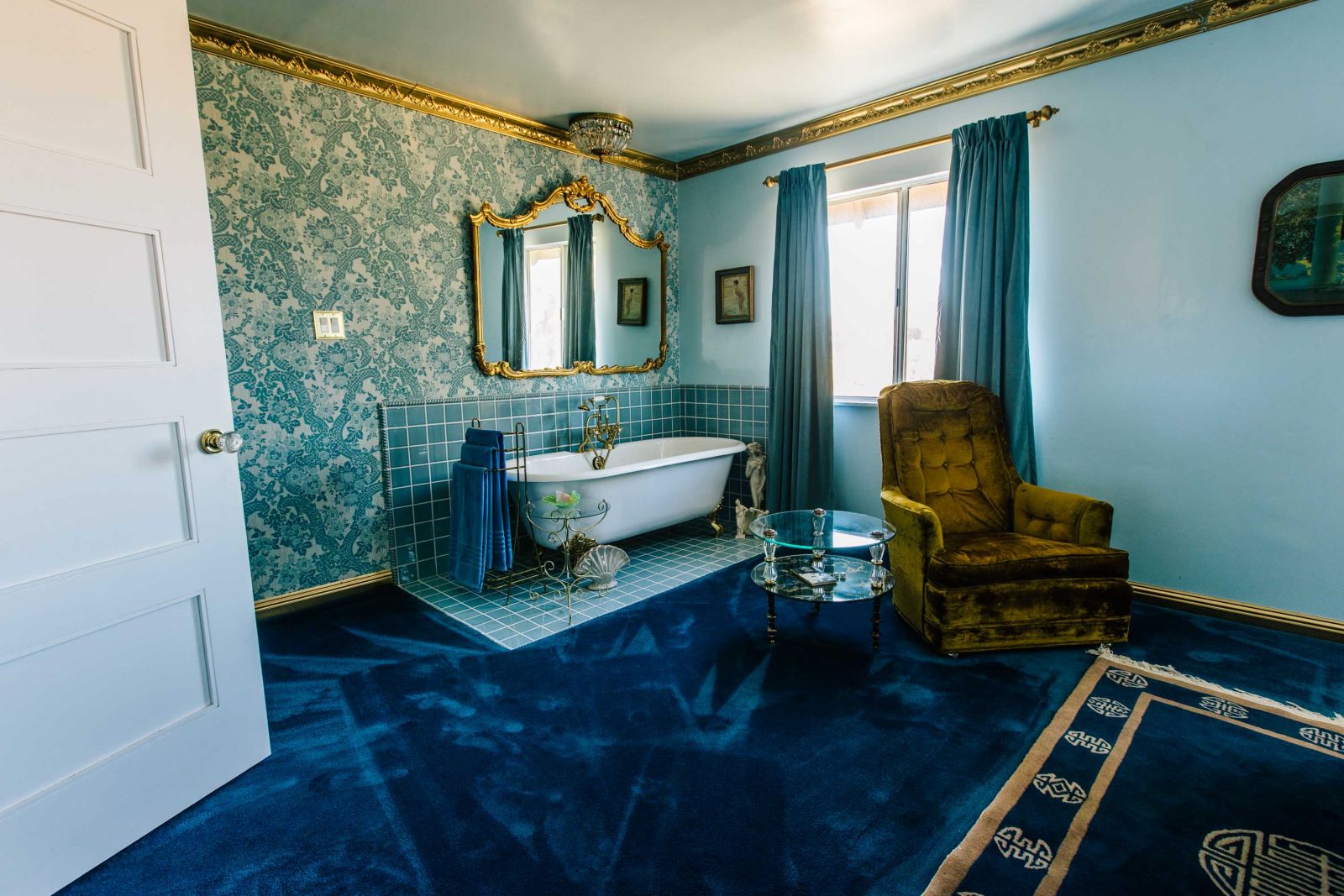 Where did your source furniture & décor for the home?
This was a two-year process of gathering from flea markets, Craigslist, eBay, and Facebook marketplace. Nearly every piece of furniture and décor is an original vintage piece including the old TV (still working) in the living room.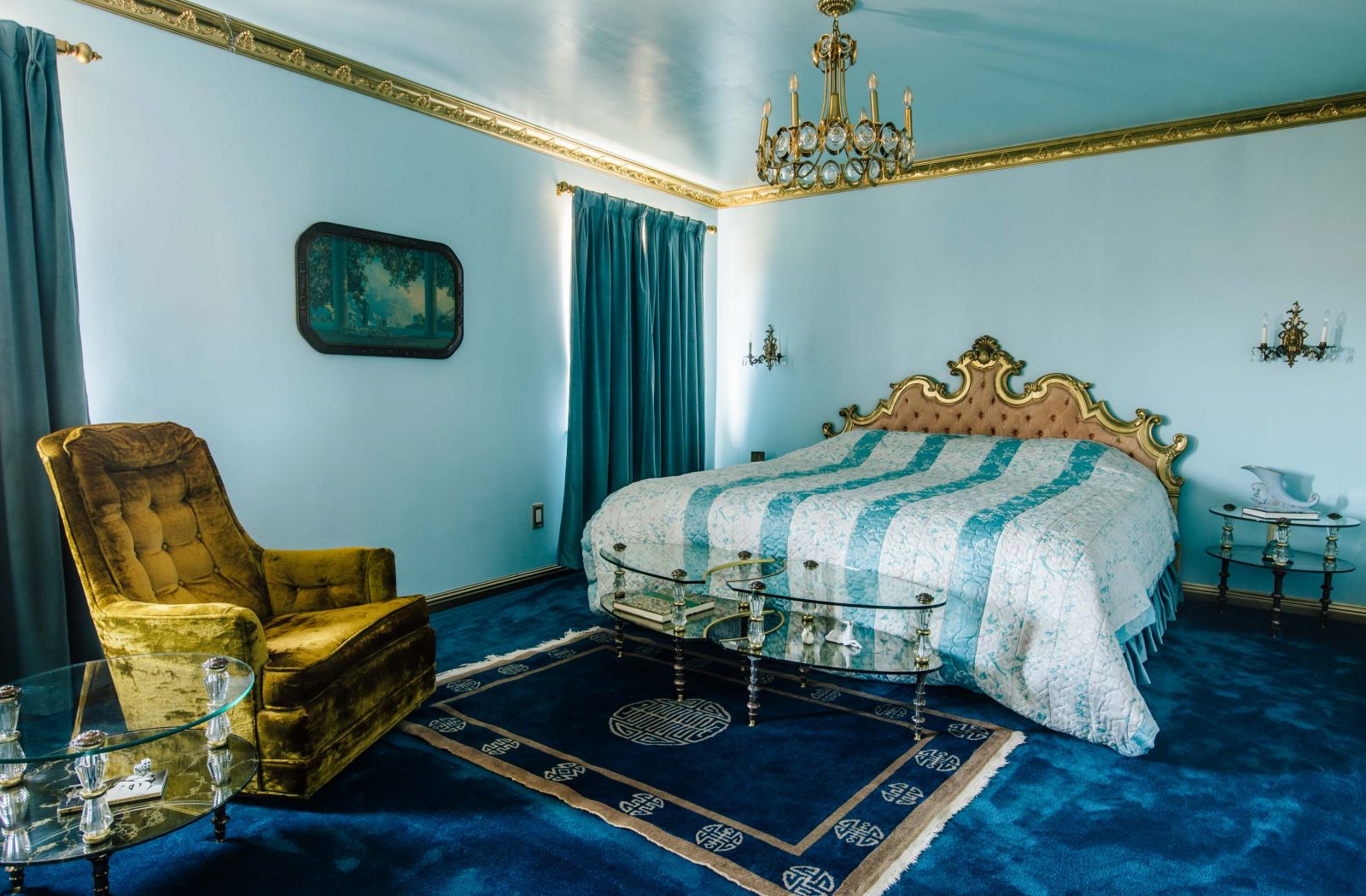 Do you think you will purchase another property and renovate?
We are closing on a new house to live in full-time in Joshua Tree. The pandemic has taught us to slow down and enjoy life a little more than we were able to in the hustling bustling city life.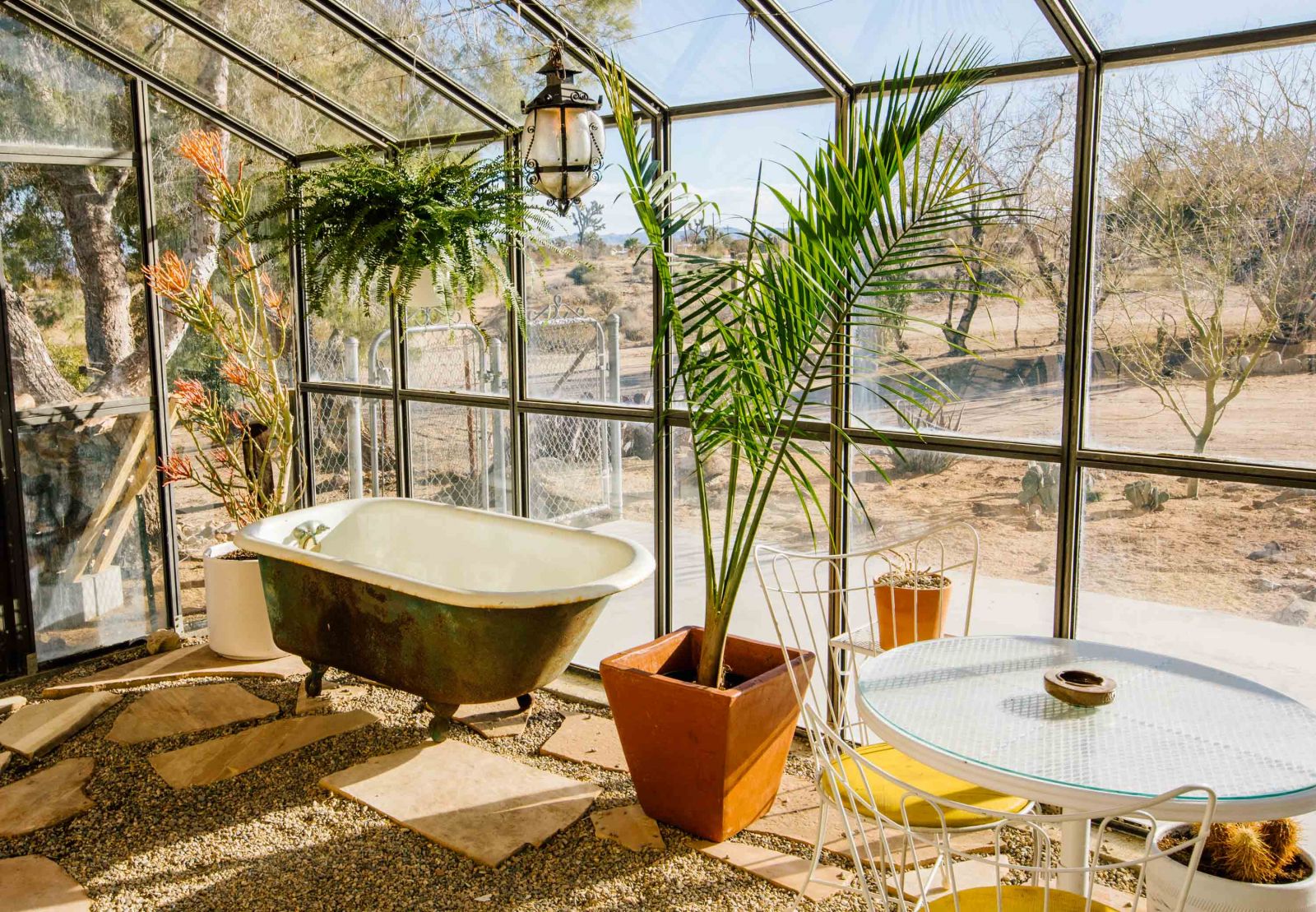 Any secrets about the house you can share with us? (i.e. a time capsule buried in the yard, original paint kept in a room, repurposed material/decor from original home etc.)
The only truly original thing is the amazing all-glass greenhouse attached to the house, which now is a cactus garden with a clawfoot tub for soaking.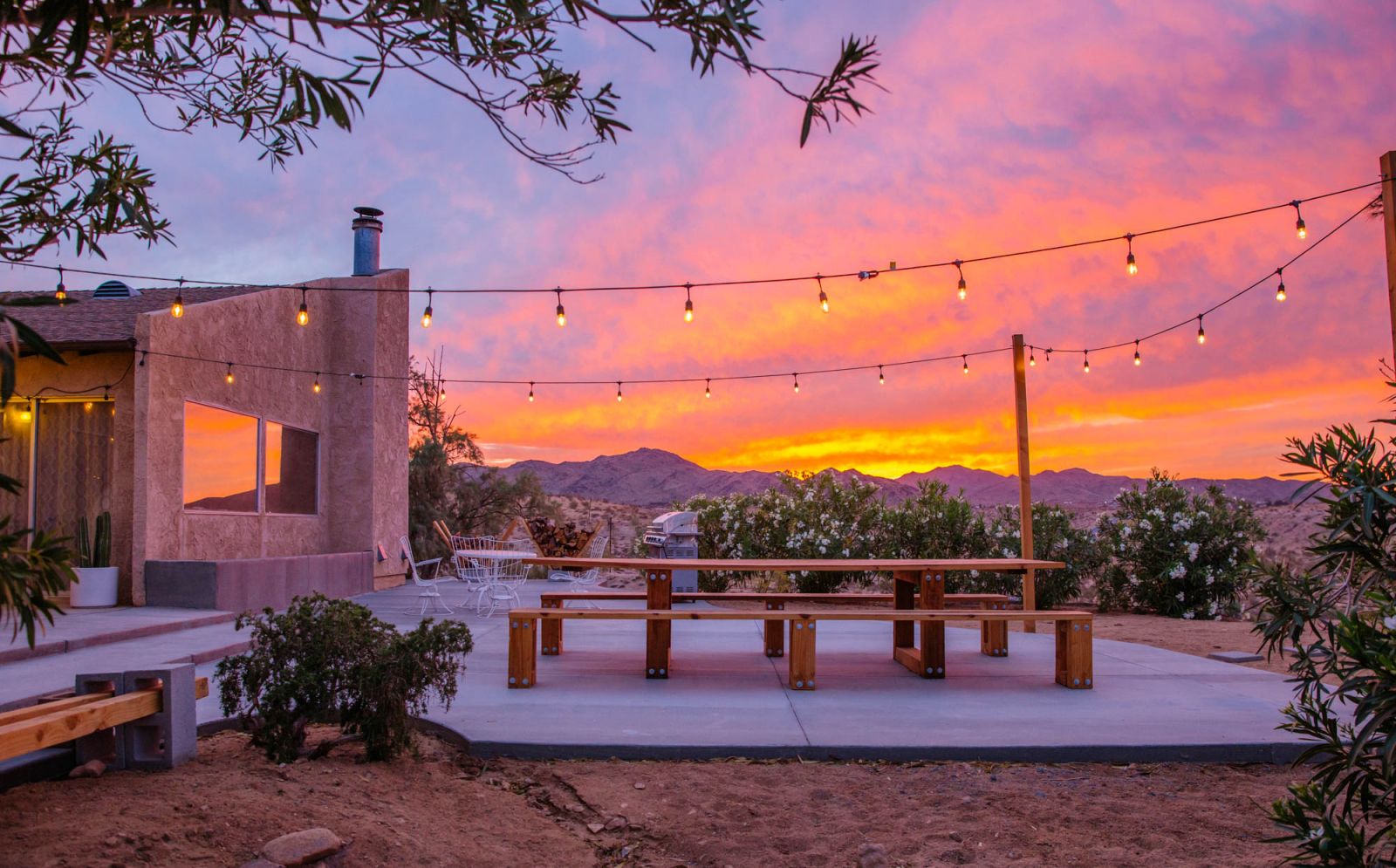 What makes this home unique (besides the incredible décor!)
The location. It's at the end of the street with all government land behind it, so the backyard
Is a haven for outdoor adventures. We have a hot tub, hammock garden, Victorian bed, and huge dining table for family style dinners. Not to mention the hiking right out the backyard.
Is there anything you would do differently or change about the home if you could?
We are going to be adding in a pool in the coming months for those hot summer months! We are really excited to have this as a new addition.
Click HERE to enter to win a stay at The House of Kindness!
Follow The House of Kindness for all of your 70s inspo!