A Bikini Kinda Life with Heather Goodman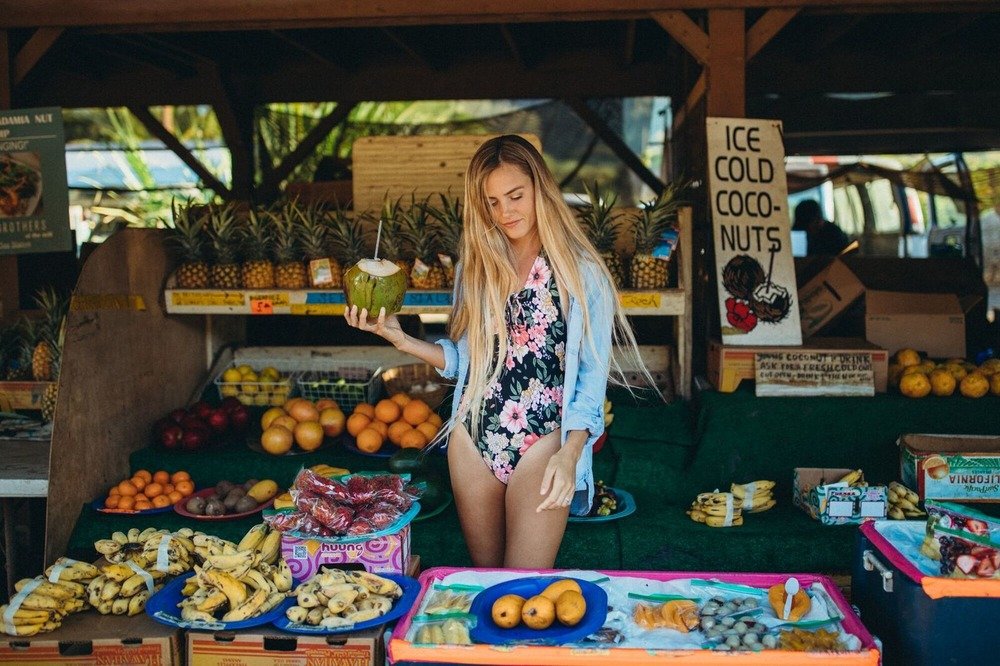 This Bikini Kinda Life is a dreamer's life, and we are the dreamers… During the month of March we'll be highlighting some of our favorite dreamers from around the world. This week we caught up with island photographer Heather Goodman to talk bikinis, surf and travel plans…
Here's our little Q&A with Heather...
Tell us about yourself…
I'm Heather and I live on the North Shore of Oahu with my husband, Bryant! It's pretty much my dream life. I'm passionate about good food (I make some bomb salsa), the ocean, traveling, and business! I love creating an idea and seeing it come to life.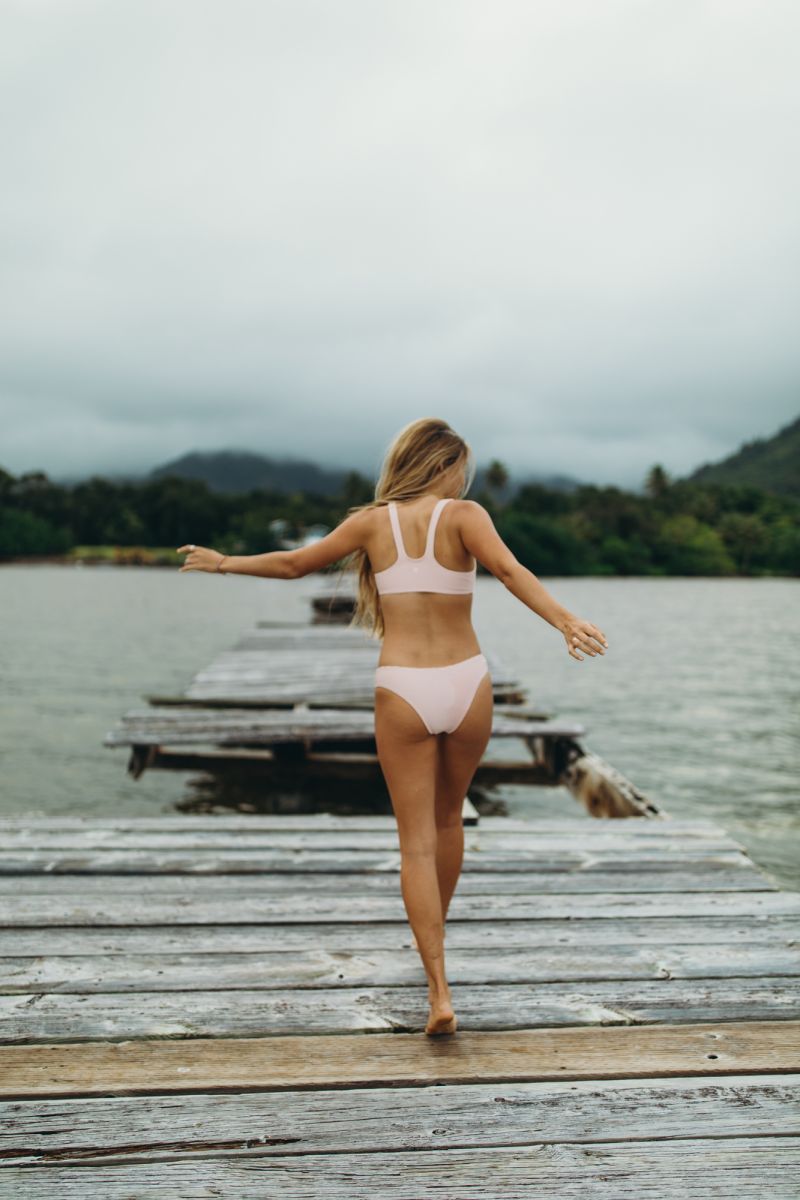 3 words to describe to yourself
Artistic, passionate, and happy!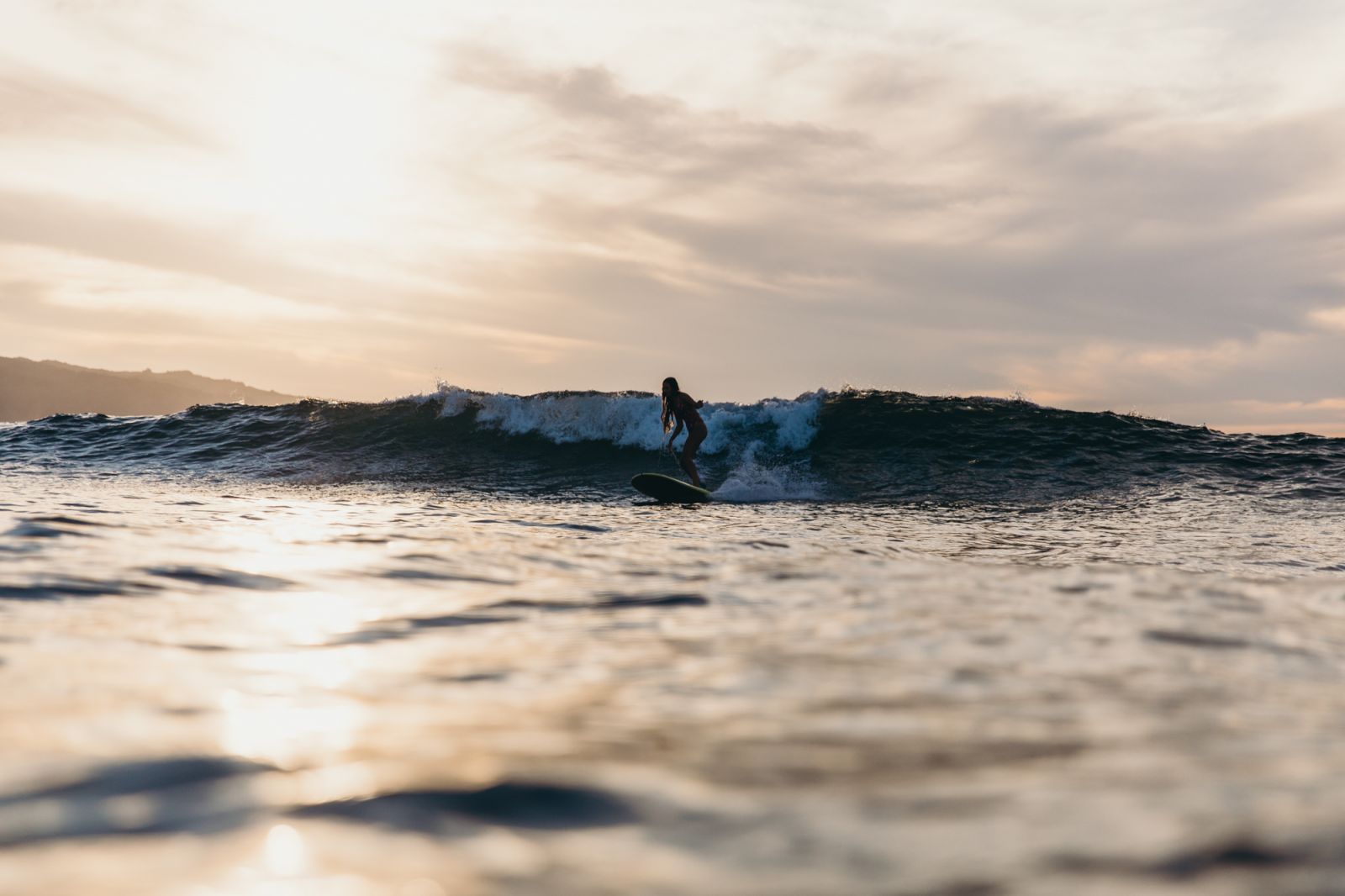 In the land of fresh fruit stands and food trucks, what's always the first thing you gotta grab?
I can ALWAYS go for a Banzai Bowl or a panini from Kahuku Farms!
Everyday must feel like #aBikiniKindaLife in Hawaii, but what's it like to live it…
I have moments where I'm out in the water or on top of a mountain and I just think.. holy cow, this is my life. It still doesn't feel real to me.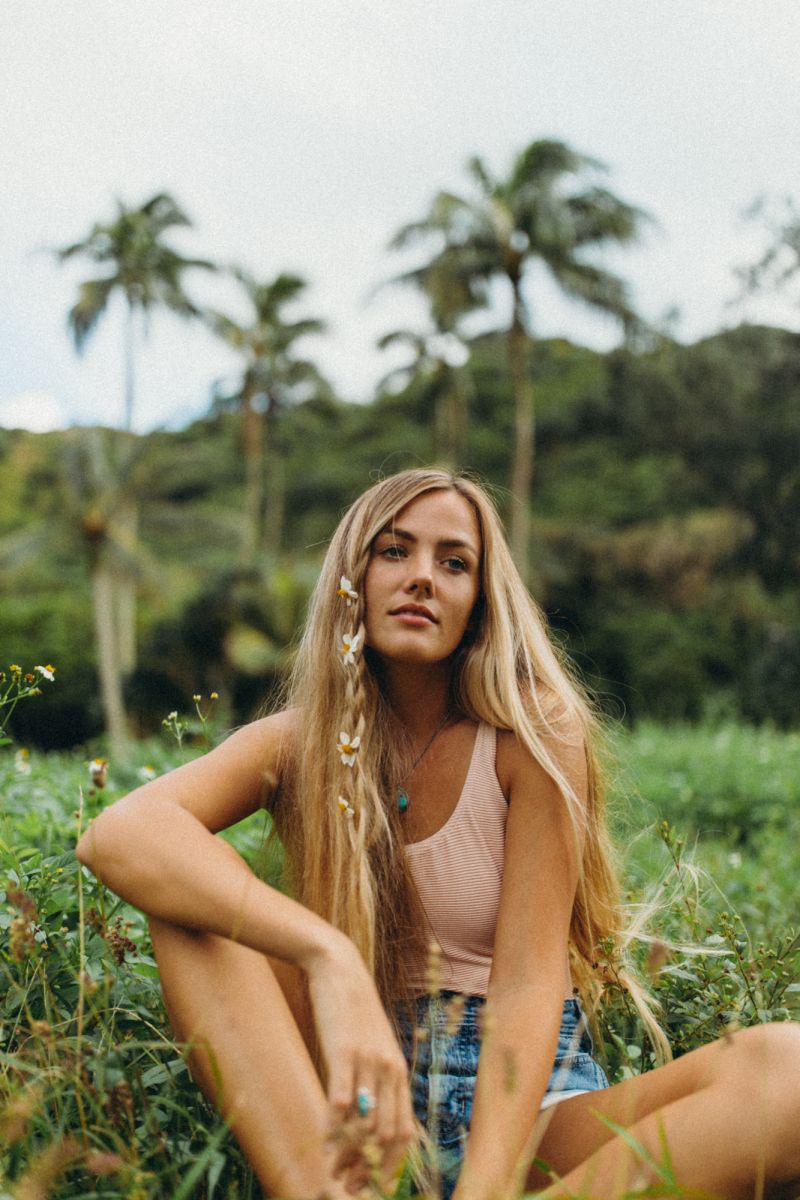 The best part of island life? And the worst?
The best part is the ocean and culture – I love the people here more than anything. The worst would be a serious lack of good Mexican food and the heavy traffic during tourist seasons!
One piece or two-piece and why?
I love both equally as long as it's cute and comfortable!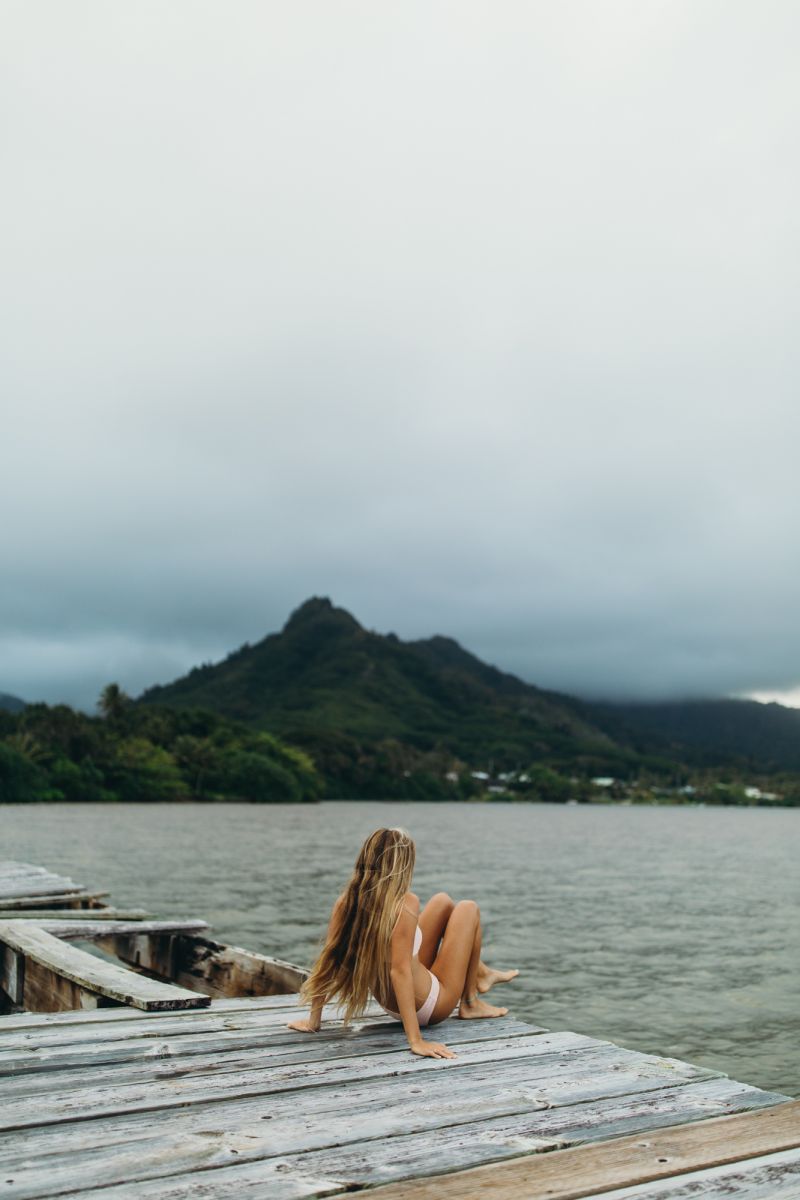 What got you in to photography?
I grew up leafing through Nat Geo magazines with my dad and looking through his old travel pictures. He always taught me that photos with people in them were the most important and pushed me to save my babysitting money for my first camera when I was just 13. Even still, I call him when I get stoked on a new photography project I'm working on. I had always been an artist but I'd say that love he instilled in me for photos at a young age is what got me started in photography.
What led the @hbgoodie duo to Hawaii?
My husband came out here for school. It was supposed to be temporary - maybe three years tops. But we loved it so much we couldn't leave!
What does it mean for you to call photography your profession!
I love being a photographer full time because it opens up so many doors to new experiences. Most of my travels, friends, and struggles have revolved around being a photographer for a living and I wouldn't have it any other way.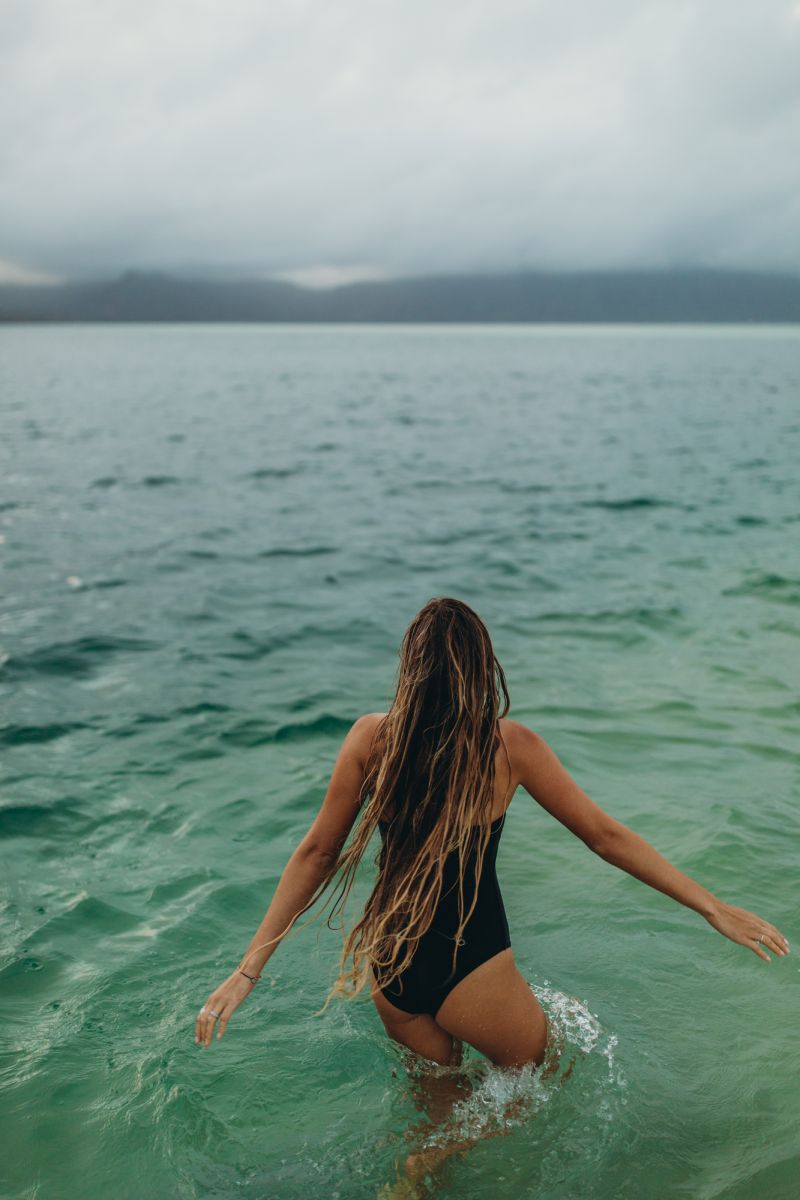 As a travel blogger, what's next up on your bucket list? And why…Any advice for young girls looking to travel (without breaking the bank):
We are headed to Europe! We don't have any set plans just yet but Italy, Portugal, and Israel are high on the list! My biggest tip is to sacrifice some comforts at home (live more simple and with less) and put it towards a trip instead! So many people tell me they wish they could travel but they drive around in a nice car, upgrade their phone every year, get their nails done, etc. – not that there's anything wrong with that but for me those things are totally necessary and could easily buy you a plane ticket instead!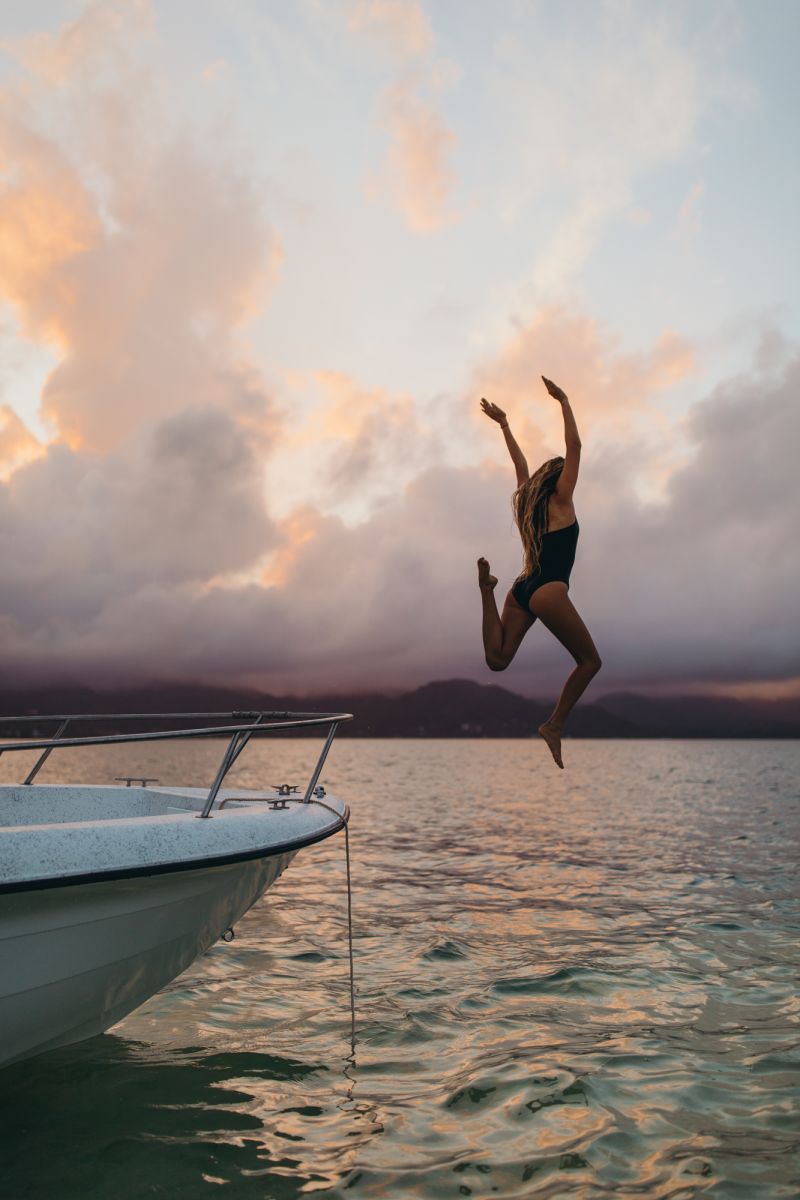 Best advice you could give to someone… best advice you've been given?
My best advice is simply to focus on your own unique and individual journey and don't measure your success based on what others are doing. Find joy in your own beautiful life you've been given!
If you want more friends, be a friend. If you want more love, give love. If you want to be happy, go out and serve others. Life is exactly what you make it: we are all dealt problems but at the end of the day only you get to choose how you react.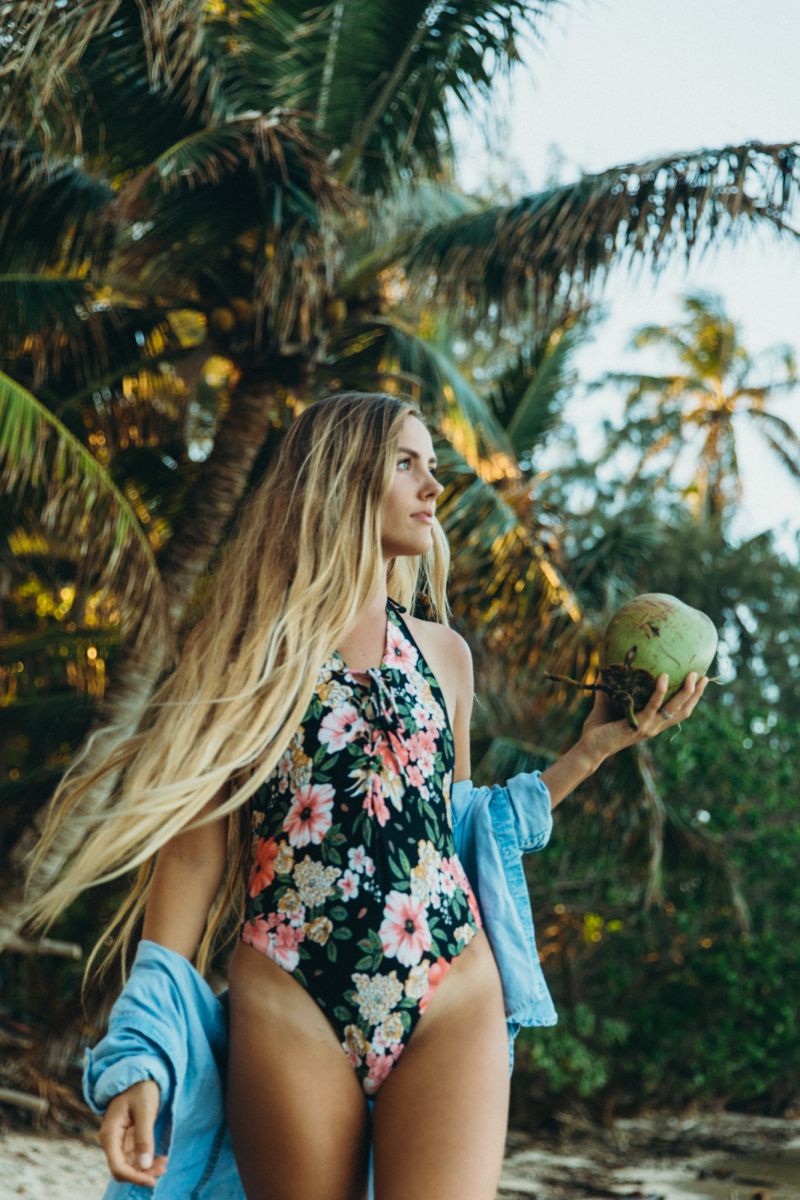 What's your secret for amazing hair?
Never cut it ;)
What is your haircare routine?
I'm honestly the worst person to ask because I consider it a miracle if it's been brushed that day! I buy Costco sized bottles of shampoo + conditioner and never put any heat on it. My mom's got thick hair so I think genetics plays a huge part into why my hair somehow stays healthy even though I literally get it cut once a year!
Favorite thing to do on a day off?
Surf!!!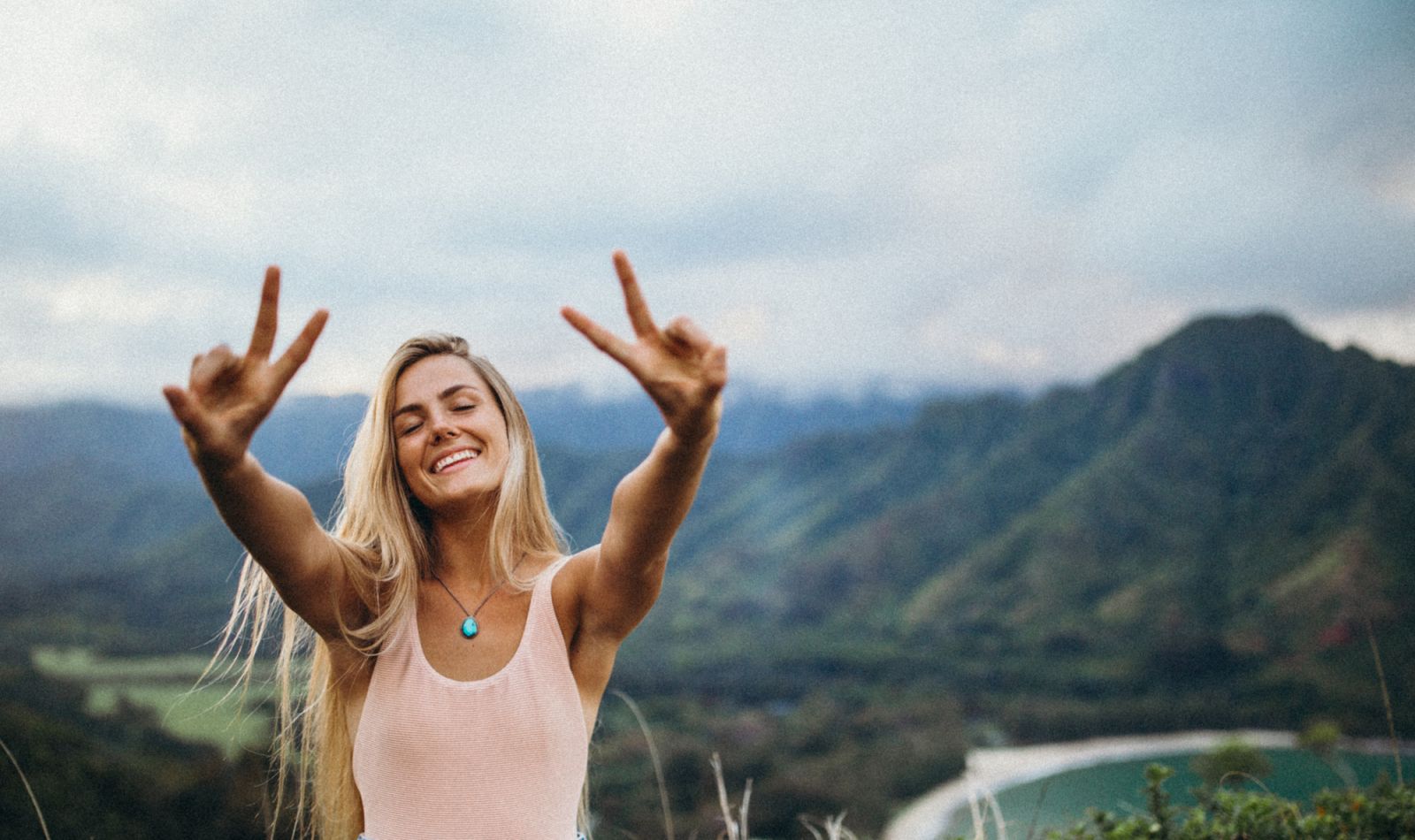 What's the best swimwear for surfing and why? What was your overall favorite suit?
By far the Rosy Waves Once Piece was a dream to surf in! It sticks to you like a glove and you never have to worry about it twisting or coming off. I couldn't have asked for a more beautifully designed suit! I also adored the Tanlines Cropped Tank – the pink ribbed fabric is adorable!