Billabong Bungalow in Laguna Beach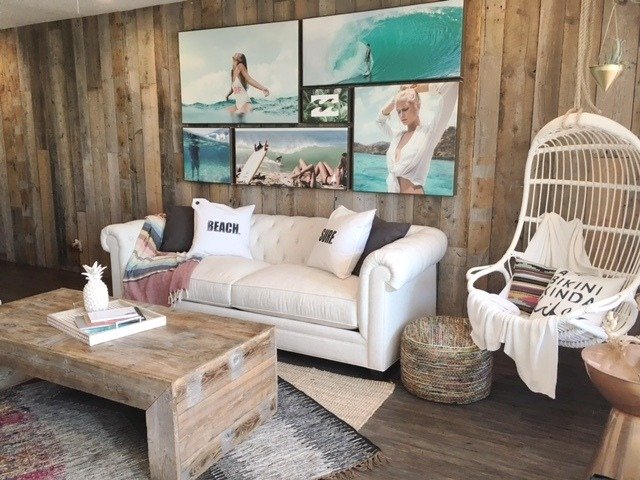 Step inside our beachside Billabong Bungalow in the heart of the sleepy town of Laguna Beach located inside the famed Pacific Edge hotel and overlooking the beloved beaches of this surfer's paradise.
Celebrate the spirit of surfing and the art of the sea in this salt-washed bungalow, surrounded by rustic reclaimed wood accents, airy color, eclectic global accents and a gallery wall filled with some iconic moments. So slip away and relax —you don't have to catch a wave to know the feeling.