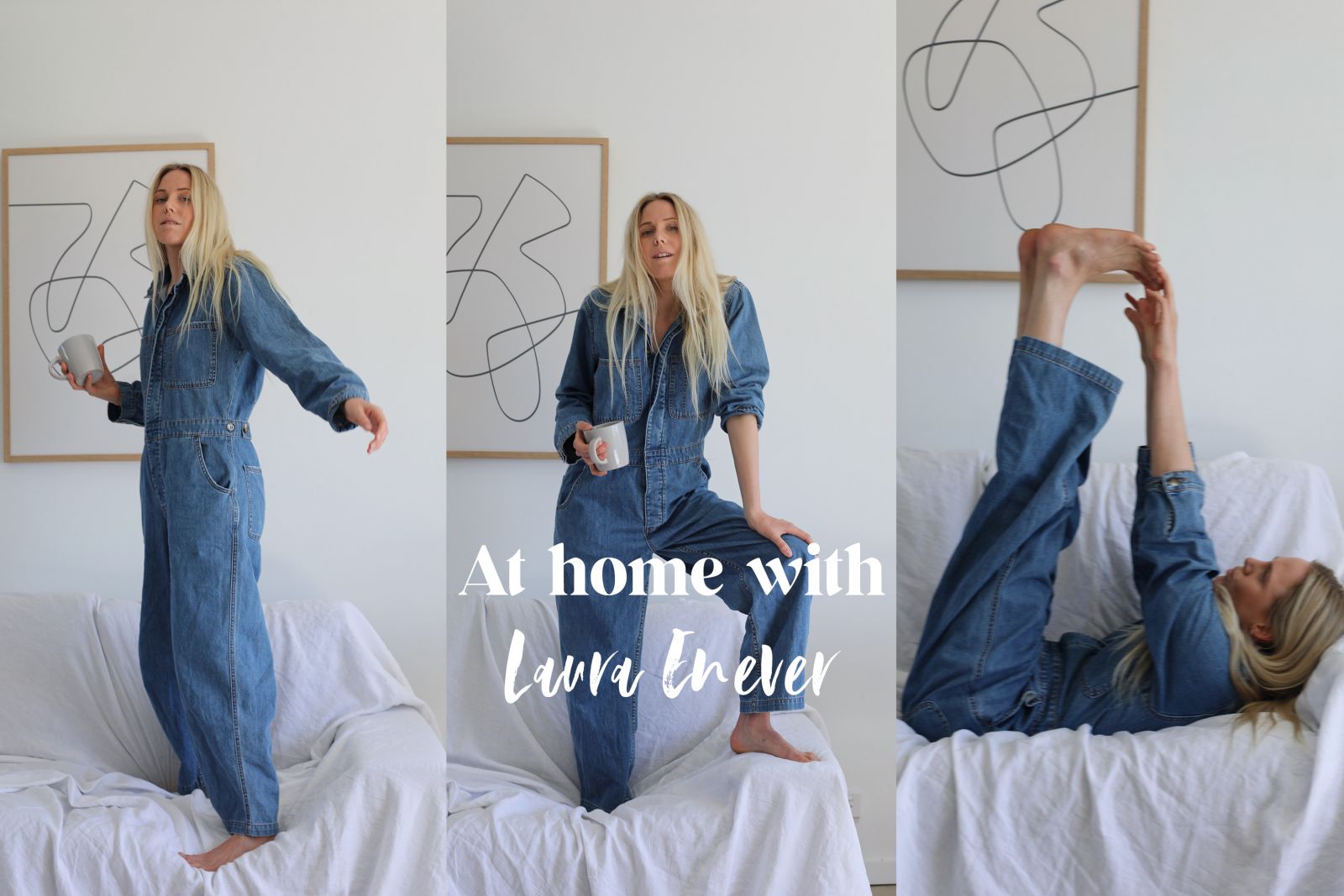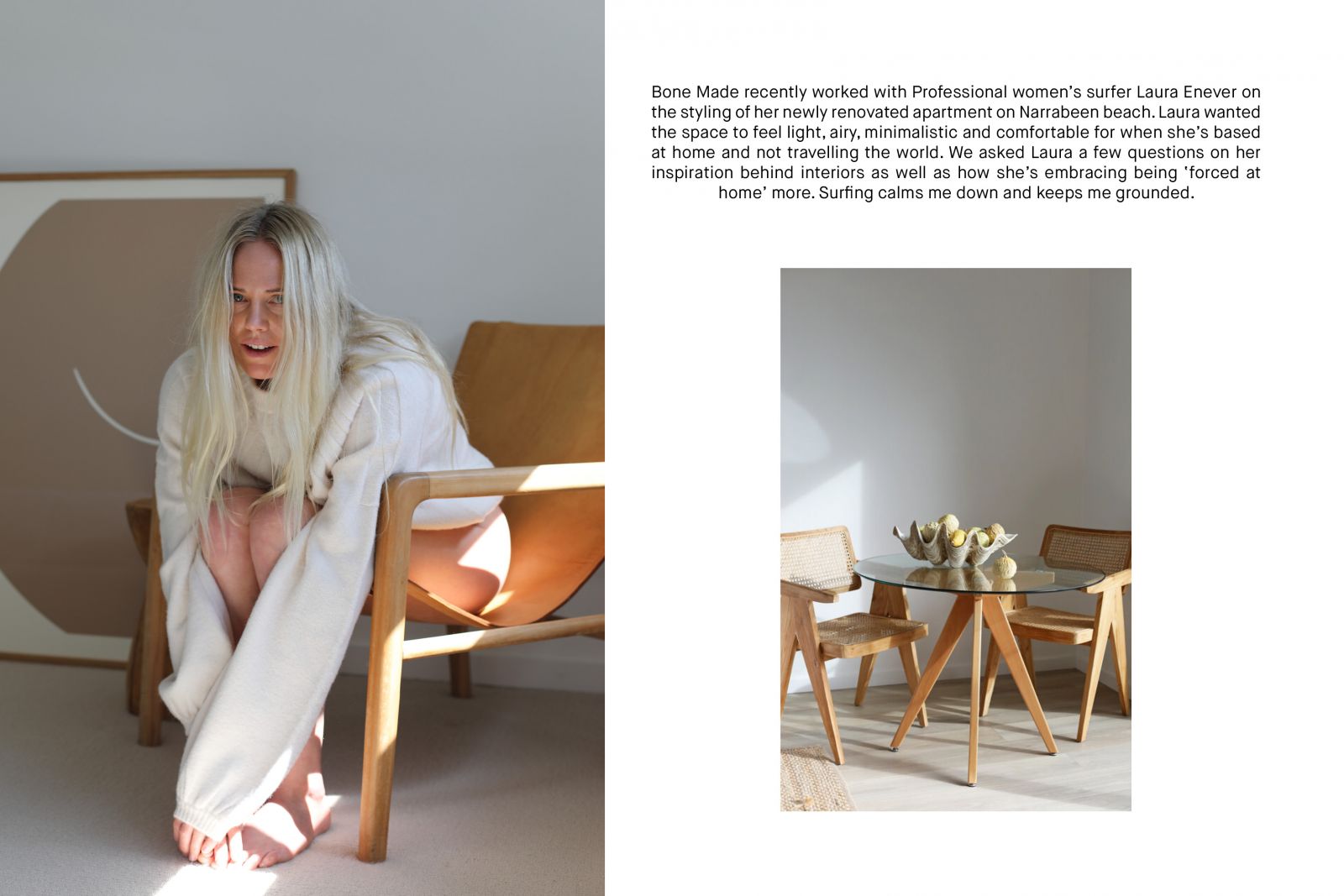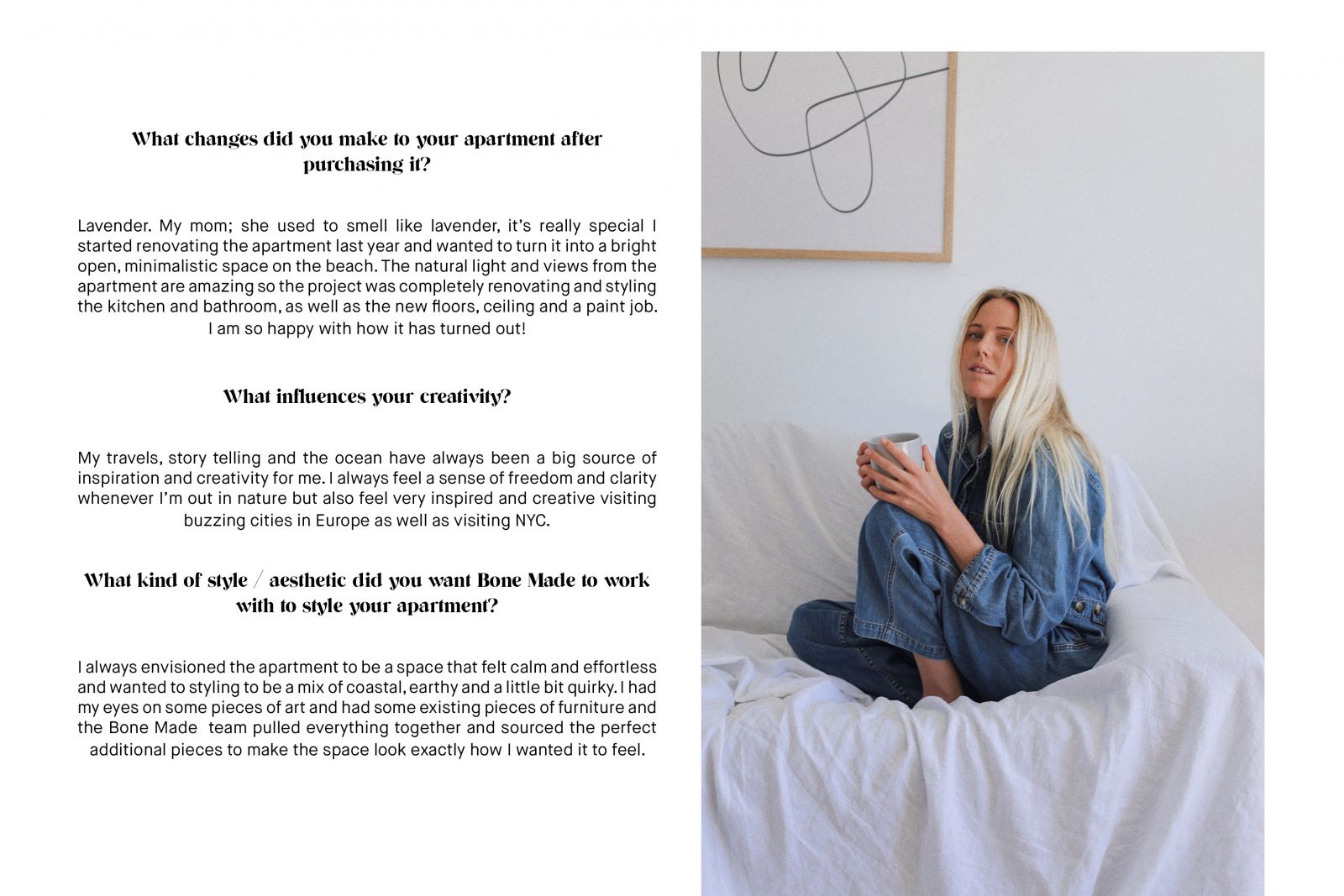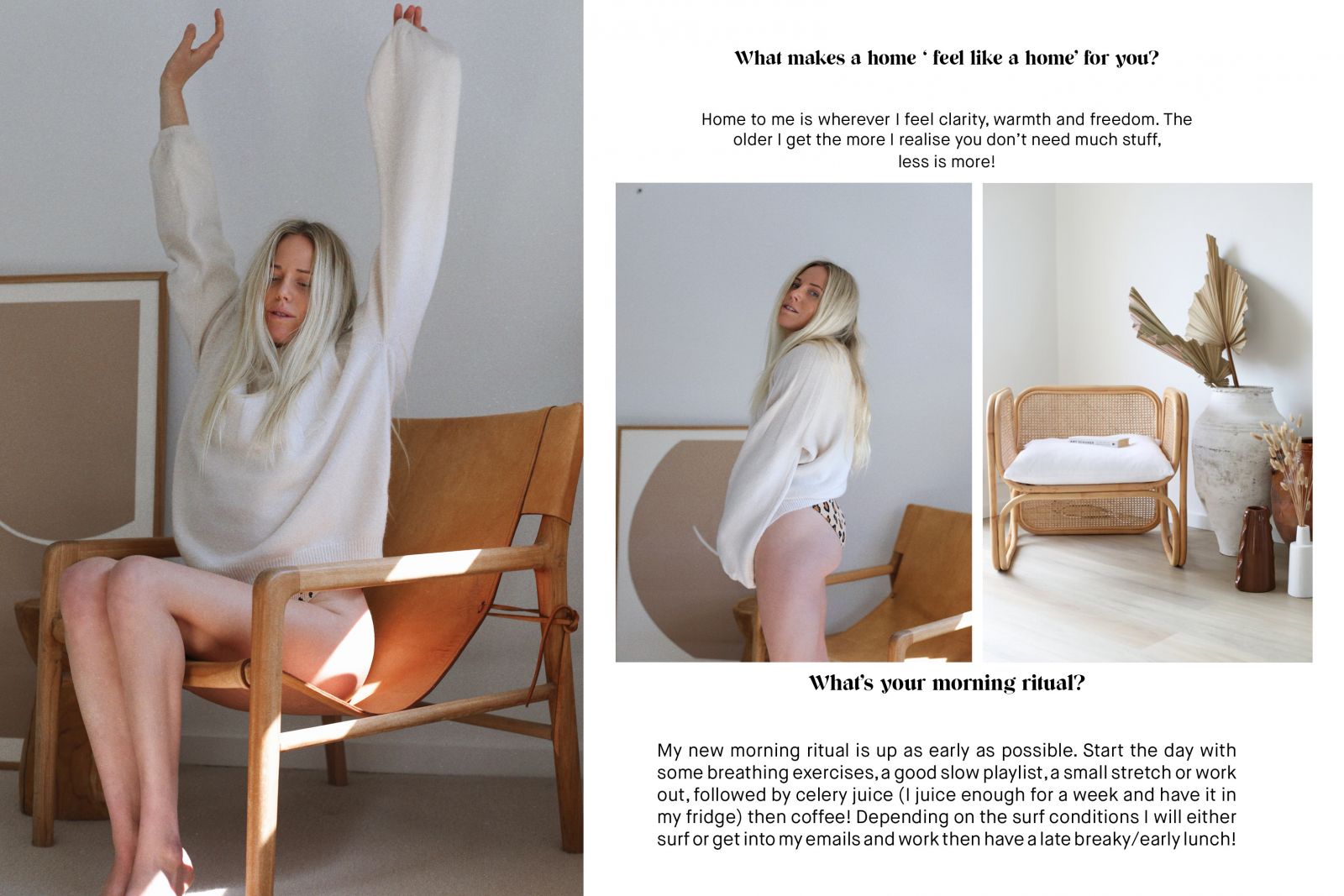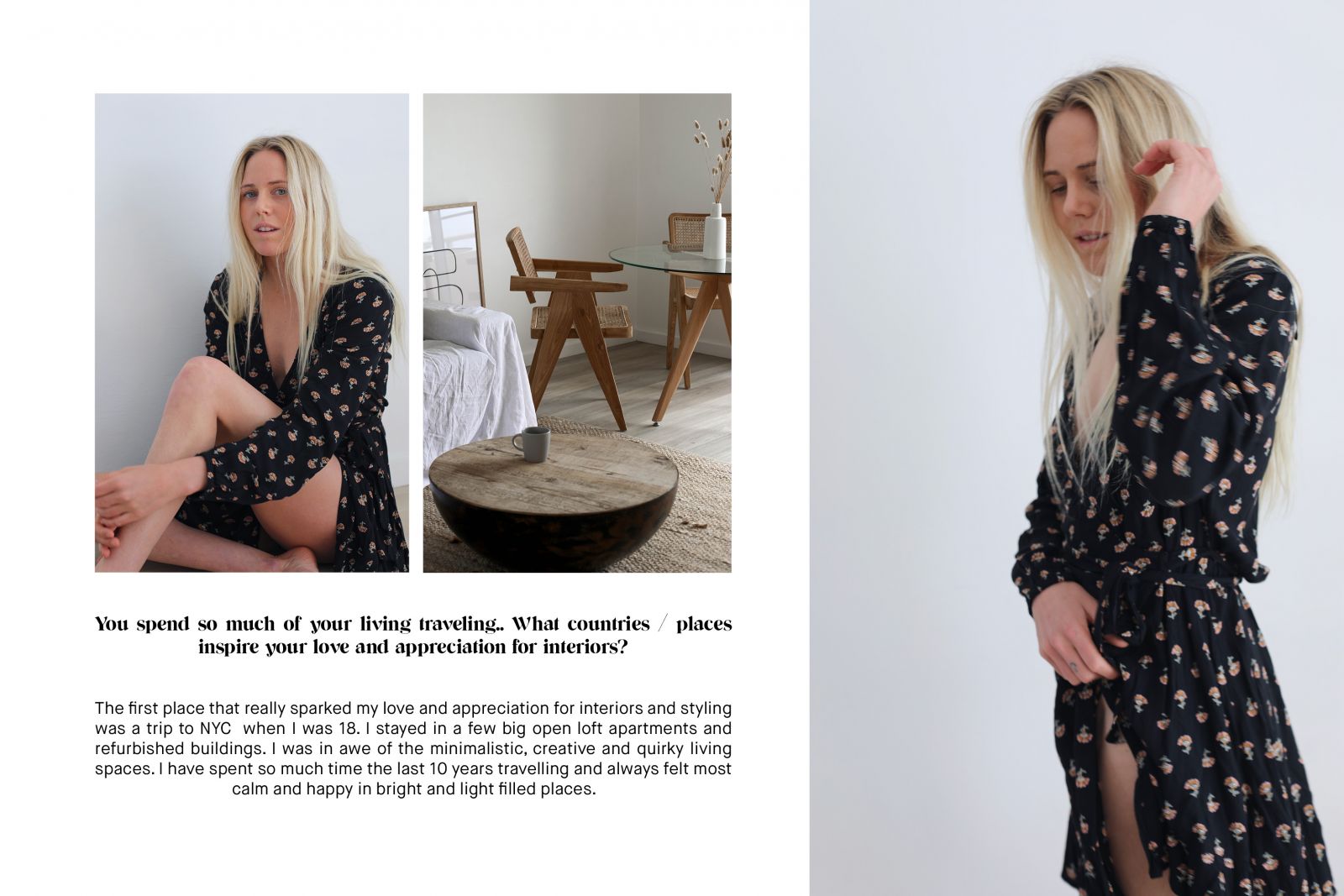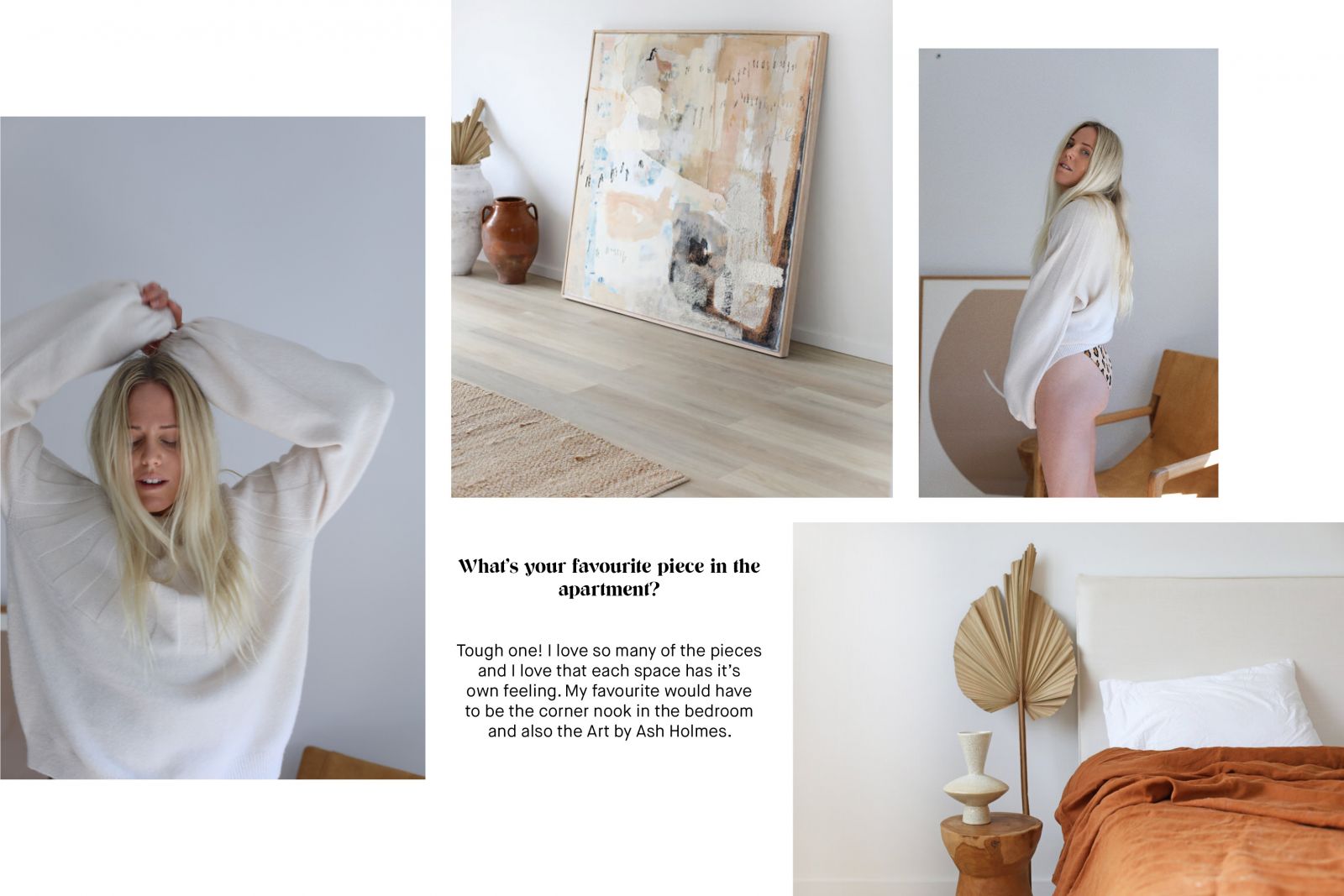 Bone Made recently worked with Professional women's surfer Laura Enever on the styling of her newly renovated apartment on Narrabeen beach. Laura wanted the space to feel light, airy, minimalistic and comfortable for when she's based at home and not traveling the world. We asked Laura a few questions on her inspiration behind interiors as well as how she's embracing being 'forced at home' more. Surfing calms me and keeps me grounded.
What changes did you make to your apartment after purchasing it?
Lavender. My mom; she used to smell like lavender, it's really special I started renovating the apartment last year and wanted to turn it into a bright open, minimalistic space on the beach. The natural light and views from the apartment are amazing so the project was completely renovating and styling the kitchen and bathroom, as well as the new floors, ceiling and a paint job. I am so happy with how it has turned out!
What influences your creativity?
My travels, story telling and the ocean have always been a big source of inspiration and creativity for me. I always feel a sense of freedom and clarity whenever I'm out in nature but also feel very inspired and creative visiting buzzing cities in Europe as well as visiting NYC.
What kind of style / aesthetic did you want Bone Made to work with to style your apartment?
I always envisioned the apartment to be a space that felt calm and effortless and wanted to styling to be a mix of coastal, earthy and a little bit quirky. I had my eyes on some pieces of art and had some existing pieces of furniture and the Bone Made team pulled everything together and sourced the perfect additional pieces to make the space look exactly how I wanted it to feel.
What makes a home 'feel like a home' for you?
Home to me is wherever I feel clarity, warmth and freedom. The older I get the more I realize you don't need much stuff, less is more!
What's your morning ritual?
My new morning ritual is up as early as possible. Start the day with some breathing exercises, a good slow playlist, a small stretch or work out, followed by celery juice (I juice enough for a week and have it in my fridge) then coffee! Depending on the surf conditions I will either surf or get into my emails and work then have a lake break/ early lunch.
You spend so much of your living traveling.. What countries / places inspire your love and appreciation for interiors?
The first place that really sparked my love and appreciation for interiors and styling was a trip to NYC when I was 18. I stayed in a few big open loft apartments and refurbished buildings. I was in awe of the minimalistic, creative and quirky living spaces. I have spent so much time the last 10 years traveling and always felt most calm and happy in bright and light filled places.
What's your favorite piece in the apartment?
Tough one! I love that so many of the pieces and I love that each space has its own feeling. My favourite would have to be the corner nook in the bedroom and also the Art by Ash Holmes.