Lei Days with Ocean Dreamer Florals and Sincerely Jules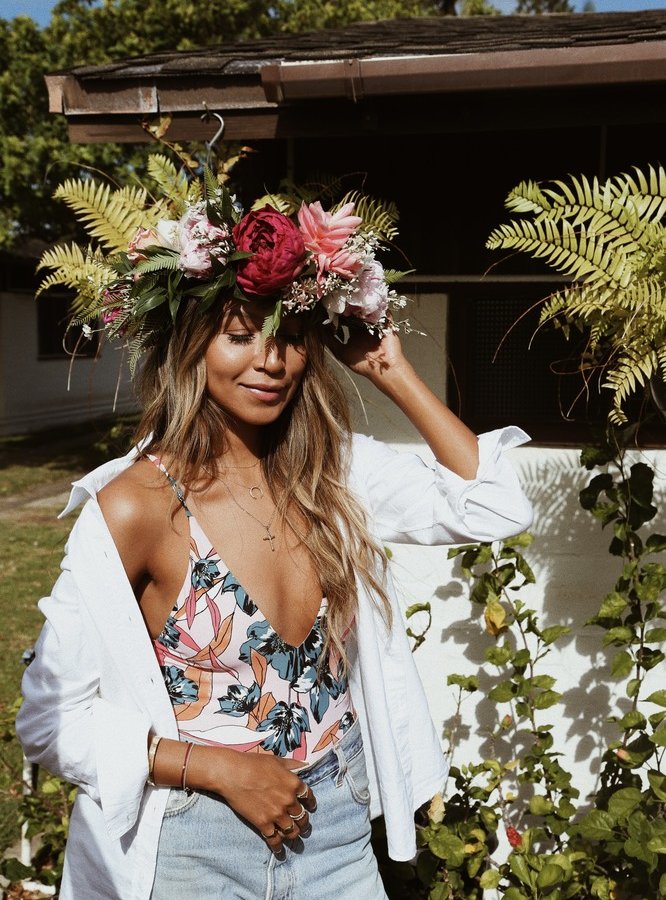 Since we've been longtime admirers of Ocean Dreamer's Pamamkane and her spellbinding floral artistry, we basically invited ourselves over to her magical floral studio, and when Julie Sariñana heard of our impending adventure, it was game on! So naturally, lay days on the North Shore turned quickly into lei days with the ladies…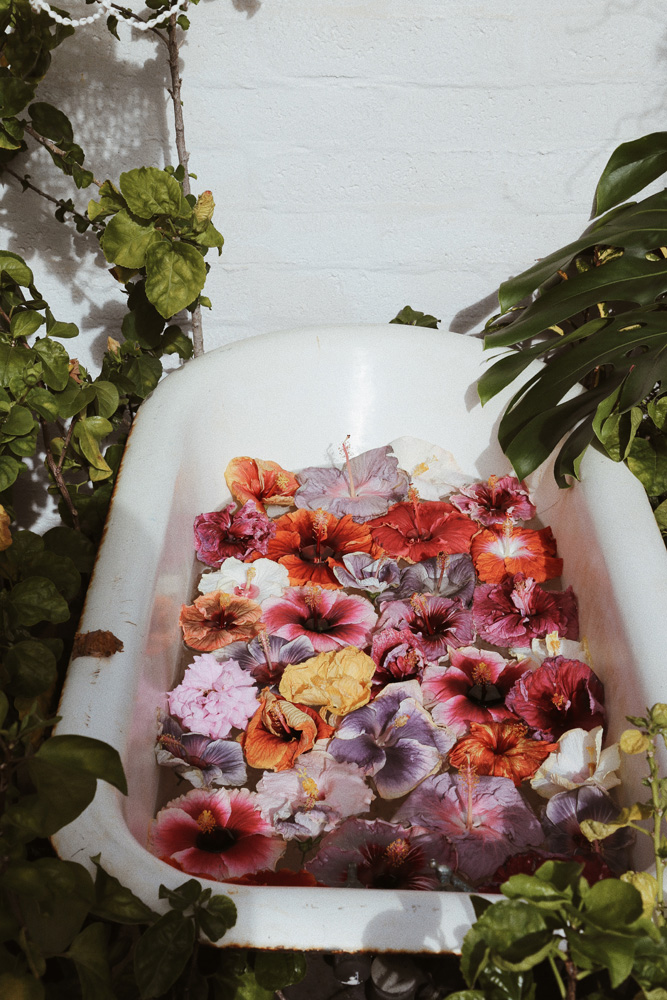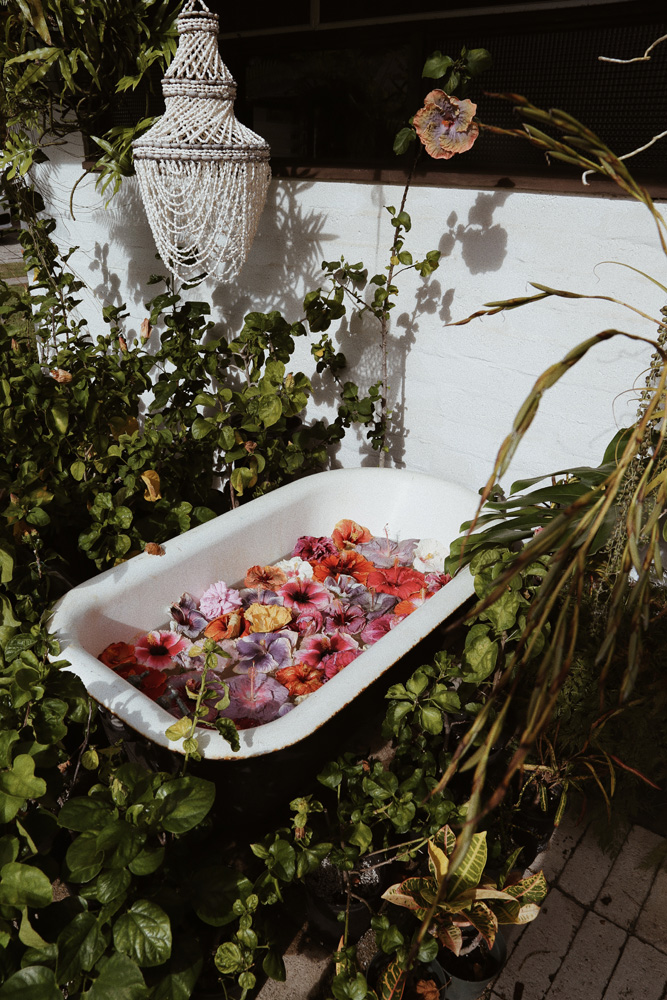 We packed the car with our Costal Luv One-Piece in hand and headed along the coast to this flowery oasis, welcomed with open arms, a flower–filled outdoor tub (insert dream sequence fluttering in all our minds), and we drifted in between taking pictures, asking questions, and DIY-ing our very own 'traditional lei-po'os' (floral headpieces).
As we wandered about Pamamkane's studio, we quickly learned that this transformed studio once acted as her mother-in-law's wood-working shop, and from there we understood this was truly a family affair that didn't end there…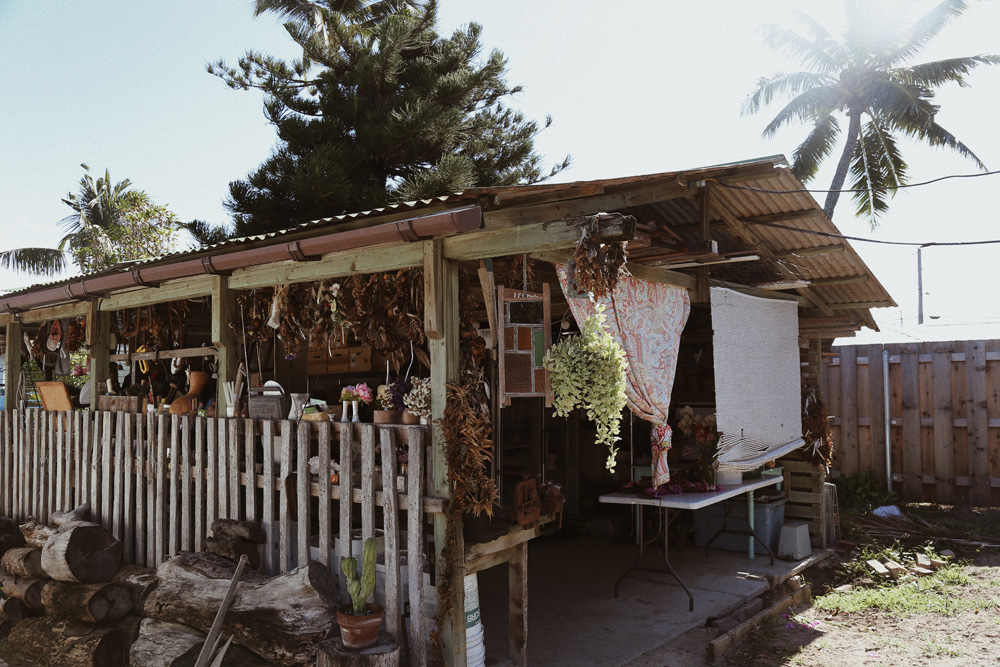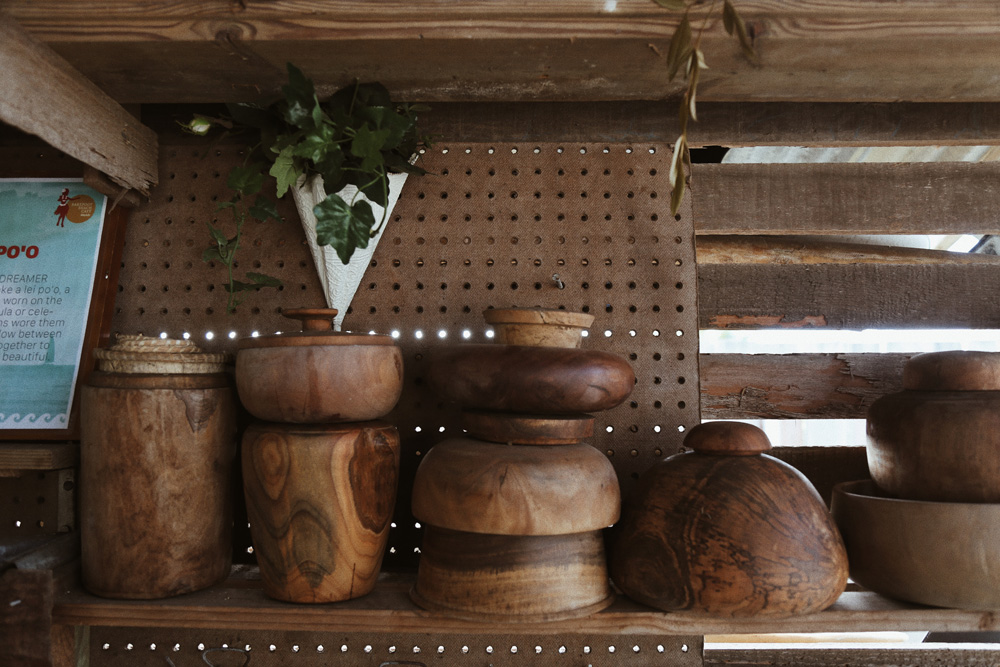 Growing up in Molokai, the birthplace of hula, Pamamkane was surrounded by the art of traditional Hawaiian and Polynesian lei-making curtesy of her mother. It was only over five years ago, she came into her own as a floral artist taking the once traditional approach to leis and lei-po'os and pinning her own unique flair, something her mother has grown to appreciate and admire. So much so, that her mother's valley home acts as a source of both inspiration and endless 'inventory' as she often drops of tropical foliage and flowers (as she did that day).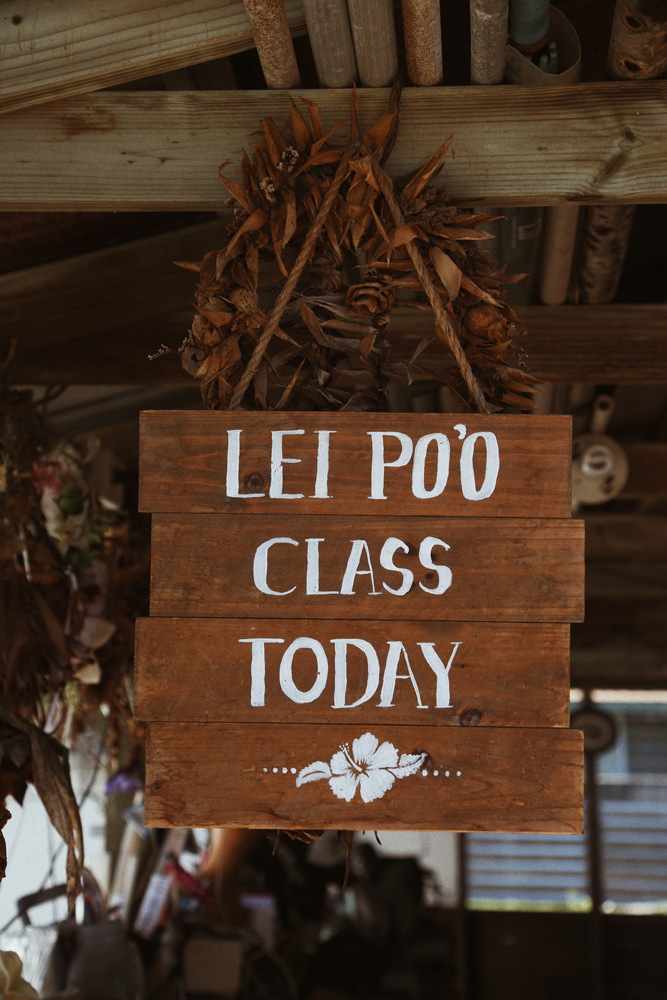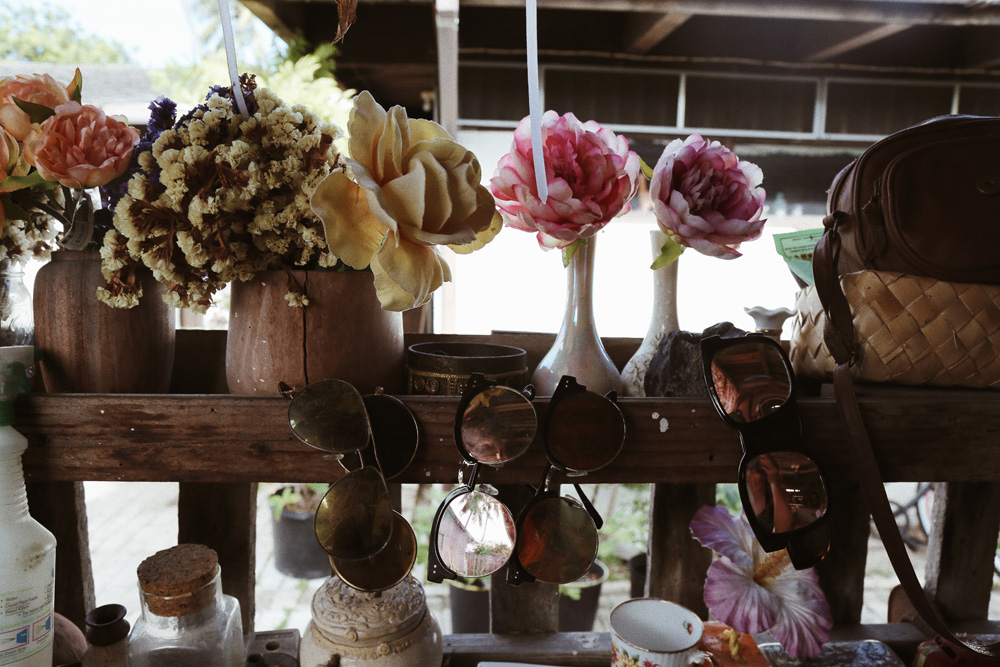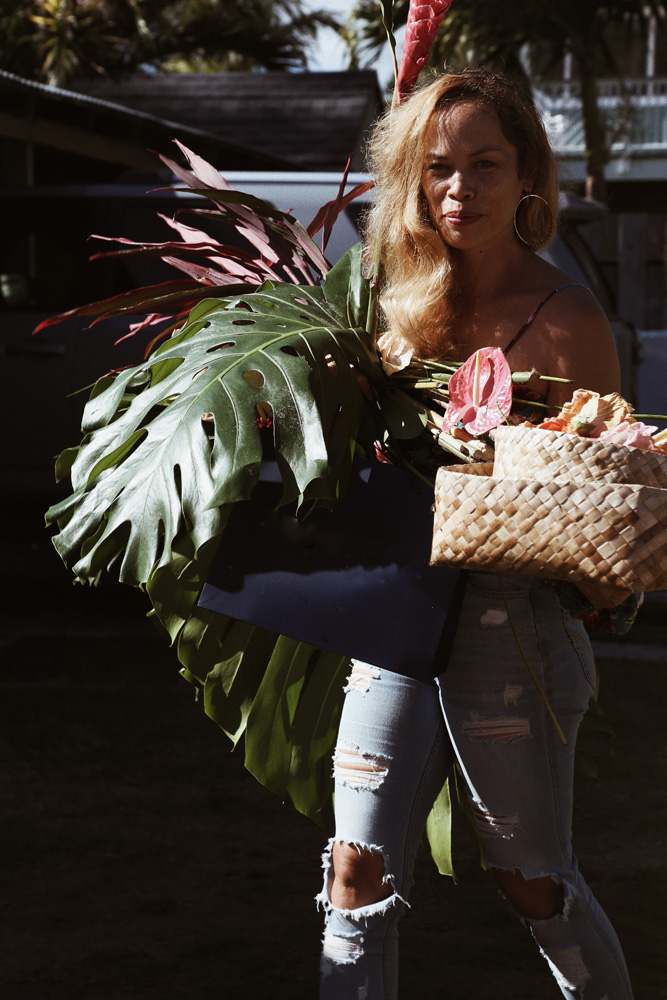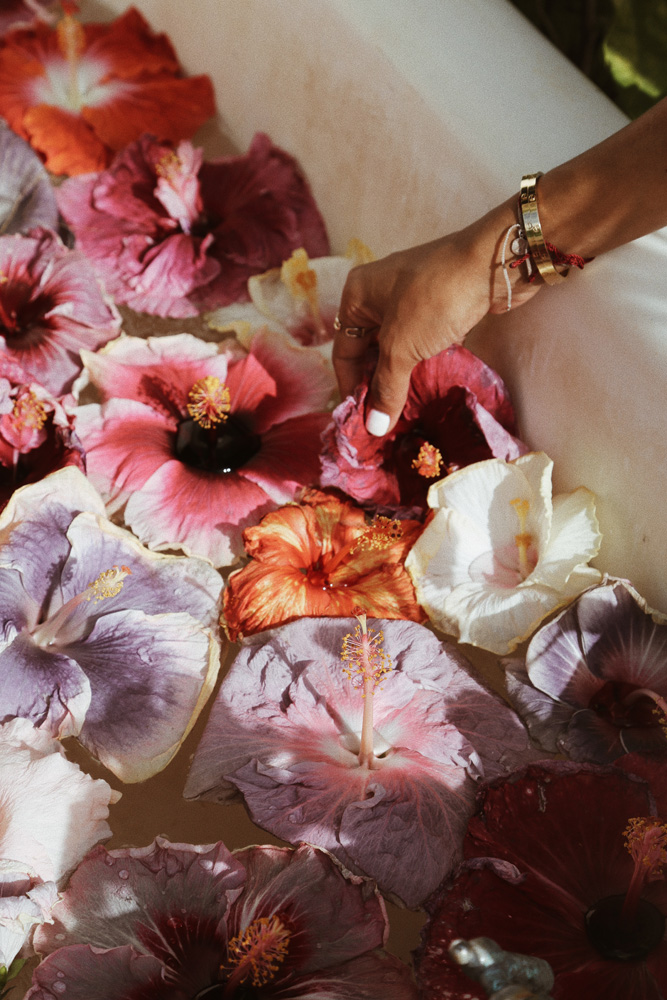 An avid florist, Jules and her sisters are often found floral shopping for various occasions in LA, and equally involved, Pamamkane's 4 sisters and 2 bothers all lend a helping hand, making this a family affair indeed.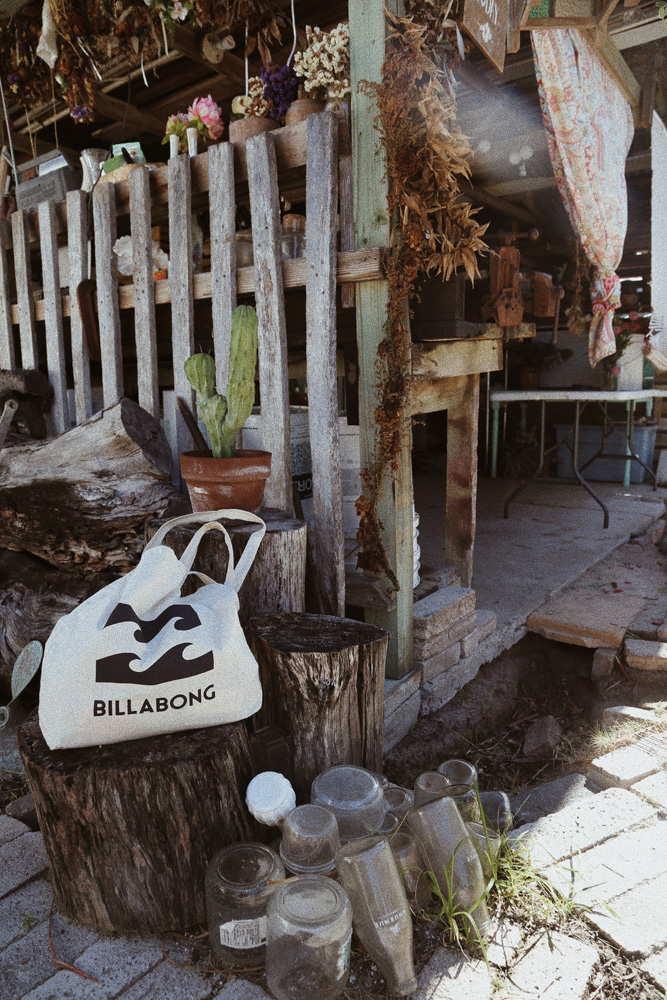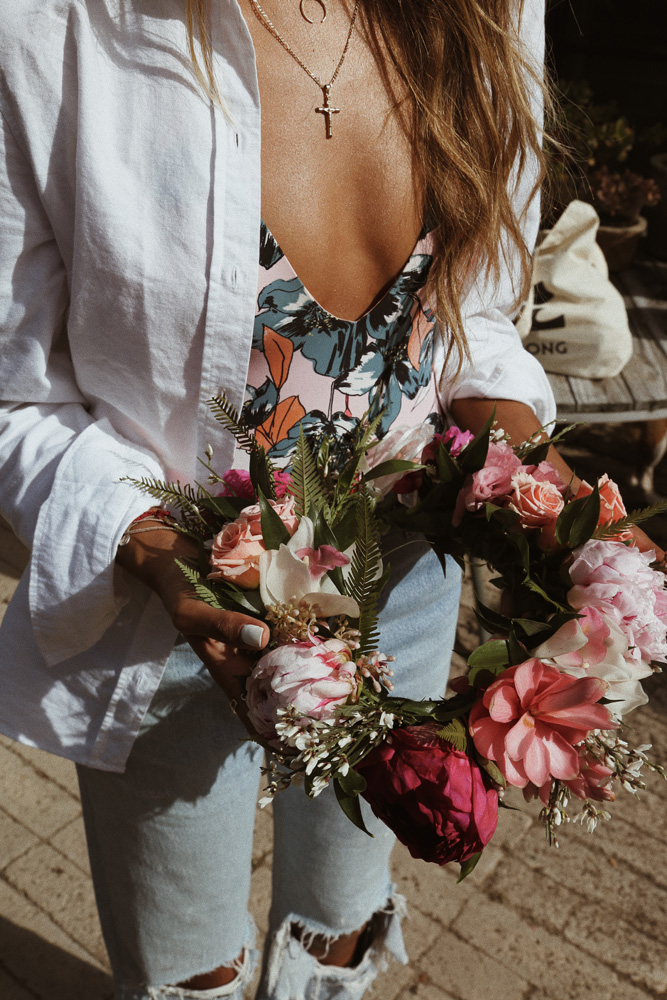 After a quick dip in the floral tub, we got down to lei-po making (in a traditional Polynesian-sense), starting with the braiding of the base.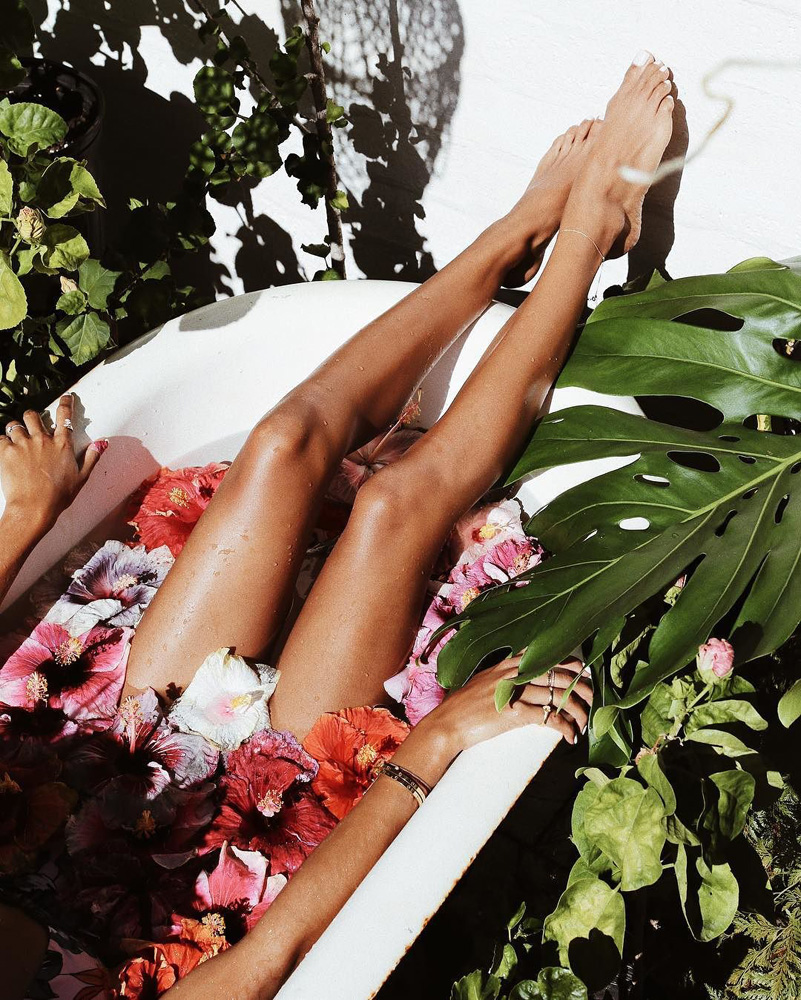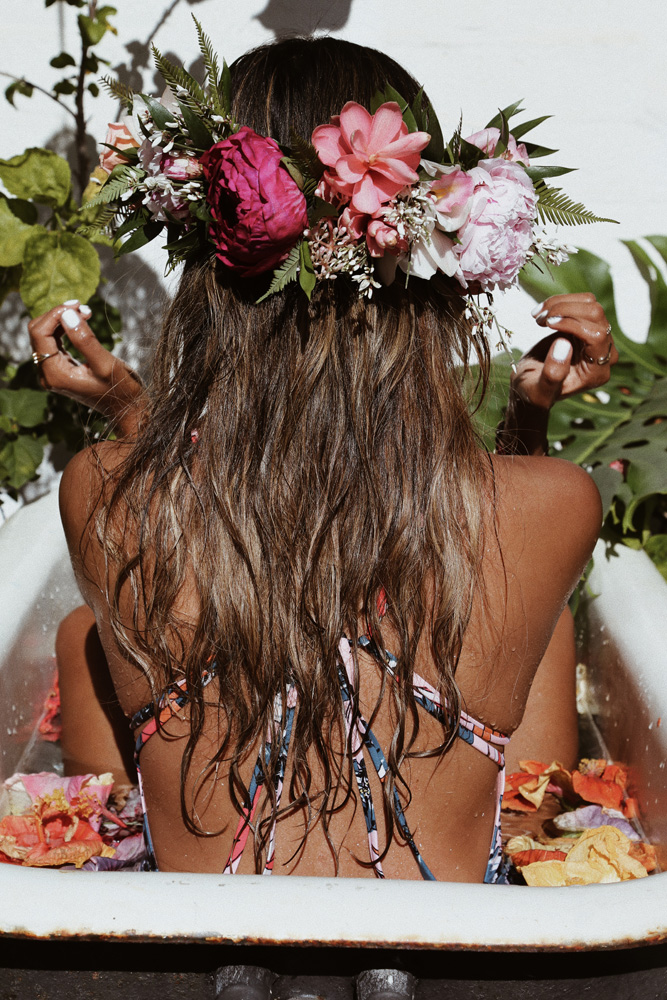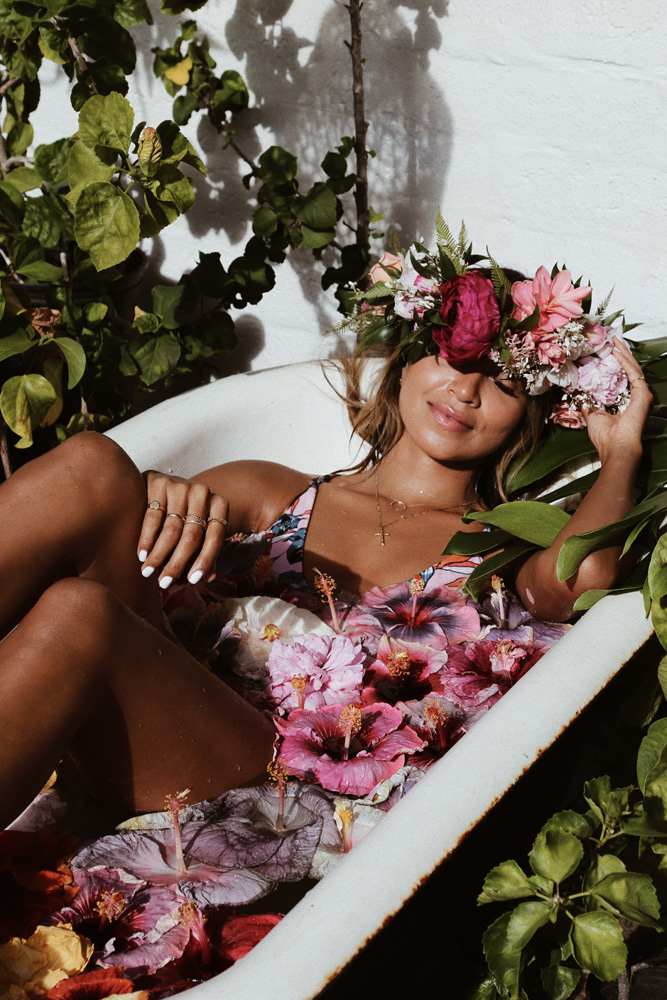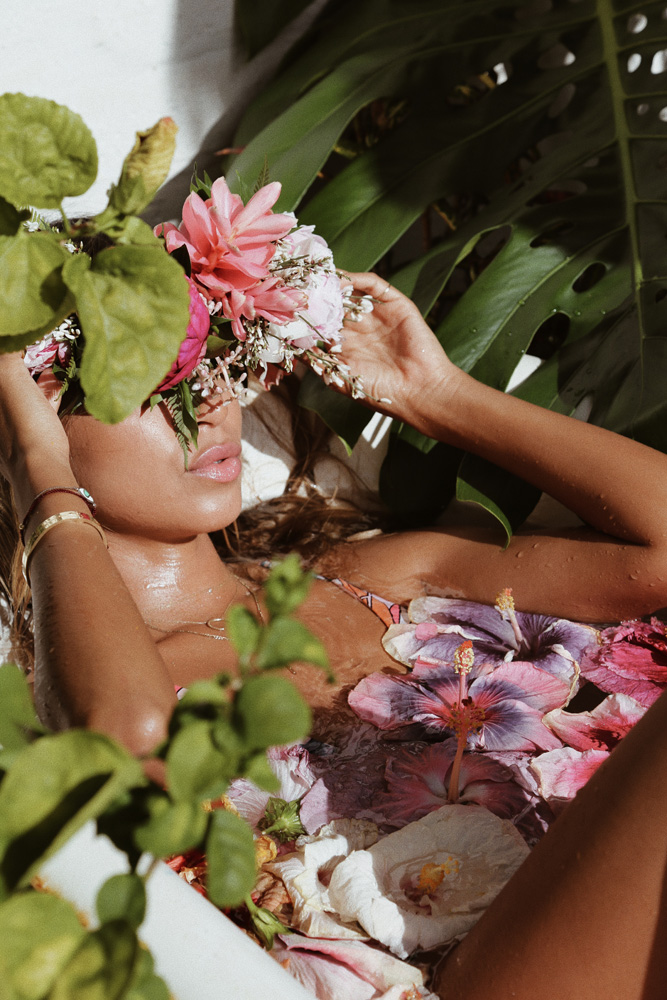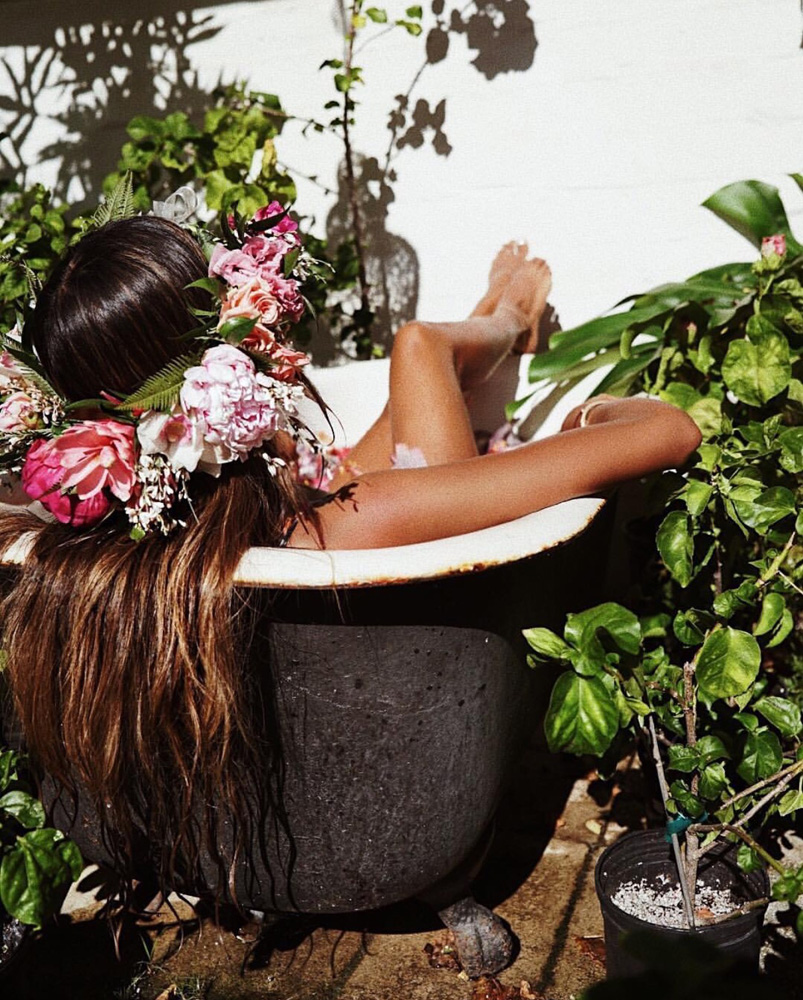 Using green foliage, we tightly braided to create a base layer that would wrap around the crown of our head.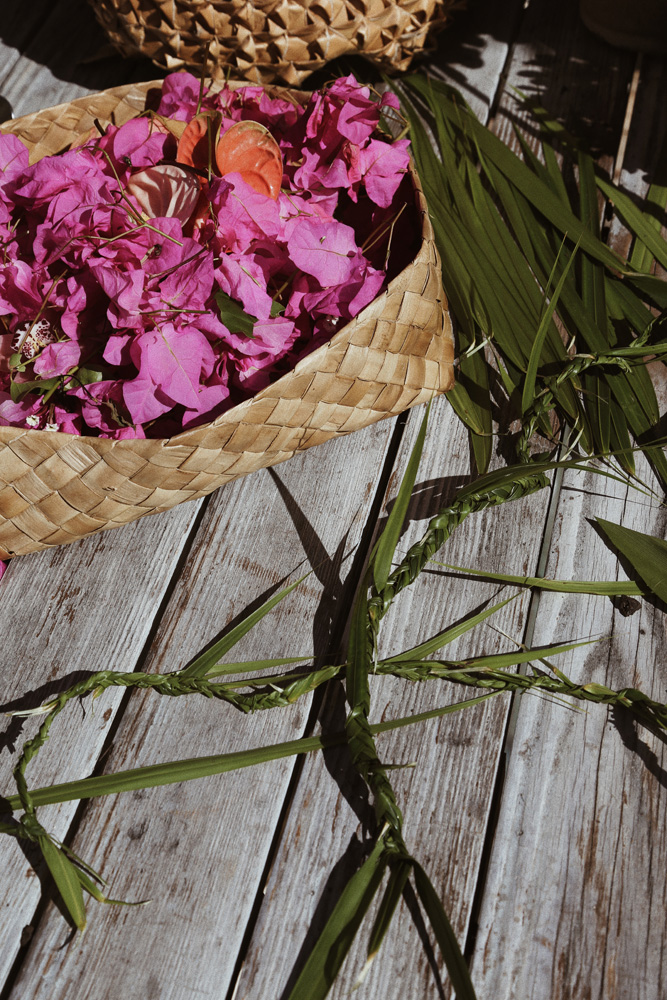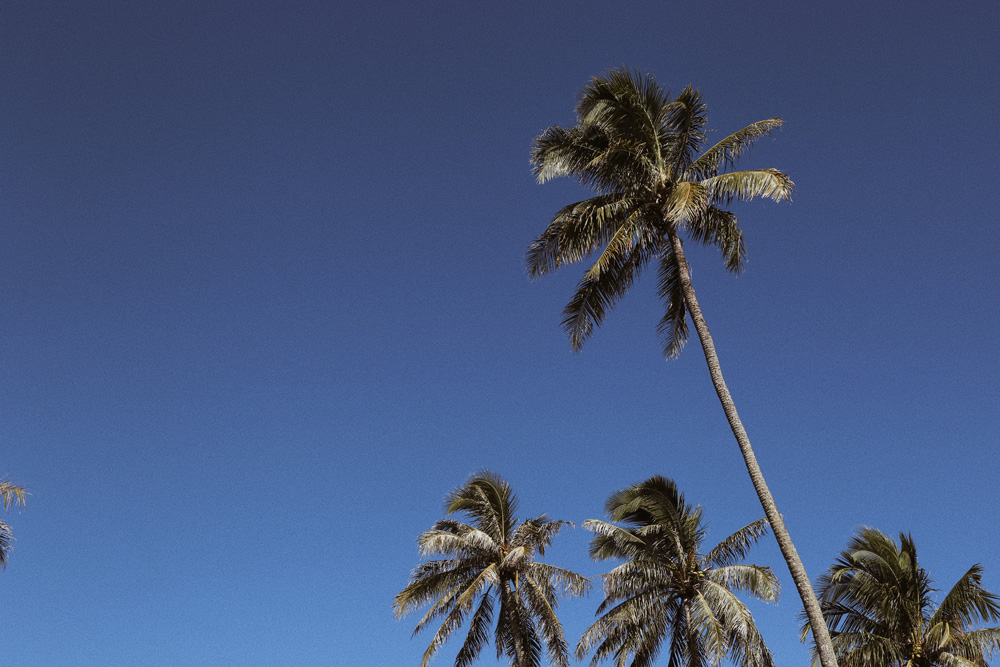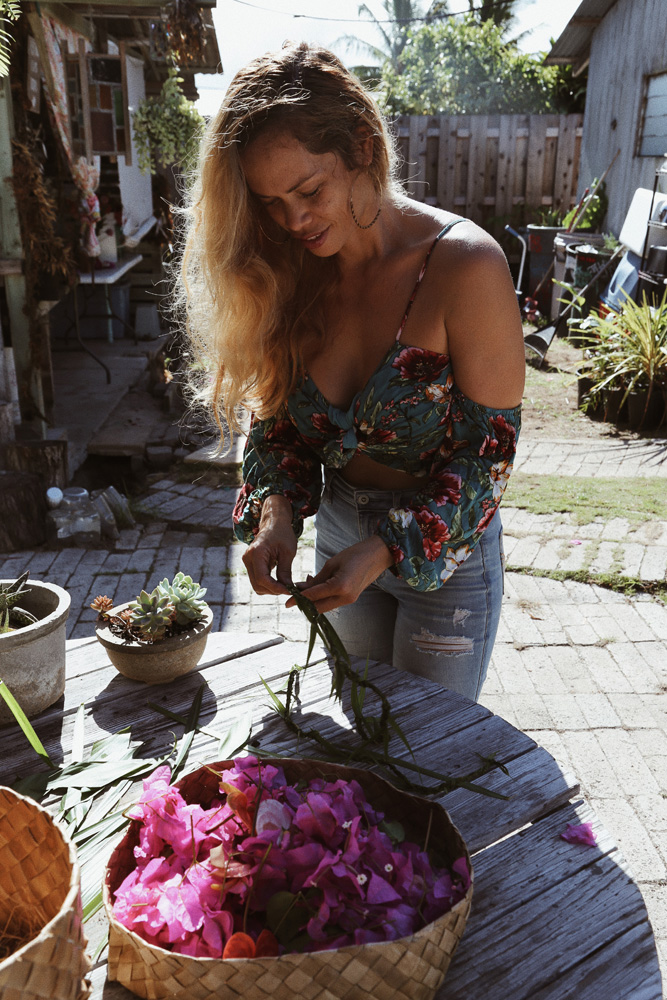 Afterwards, we use handpicked bugenvila, tiny anthurium is varying shades, orchids and anything else we could gently pluck from nearby plants.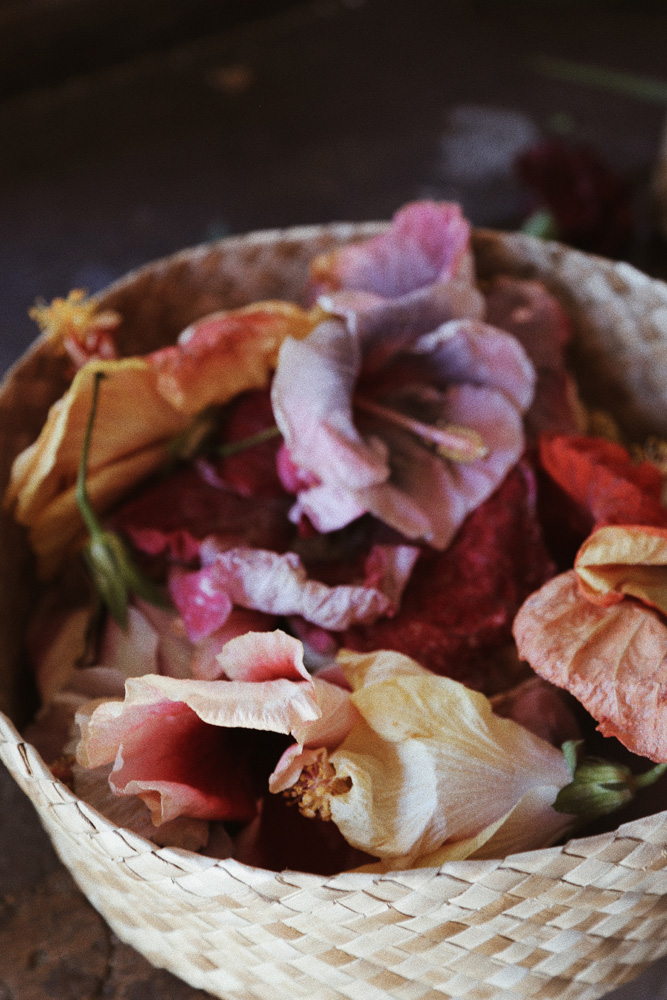 With steady hands, Pamamkane taught us how to gently tie bundle of florals tightly down using straw taffeta and firmly secure until tackling the next portion.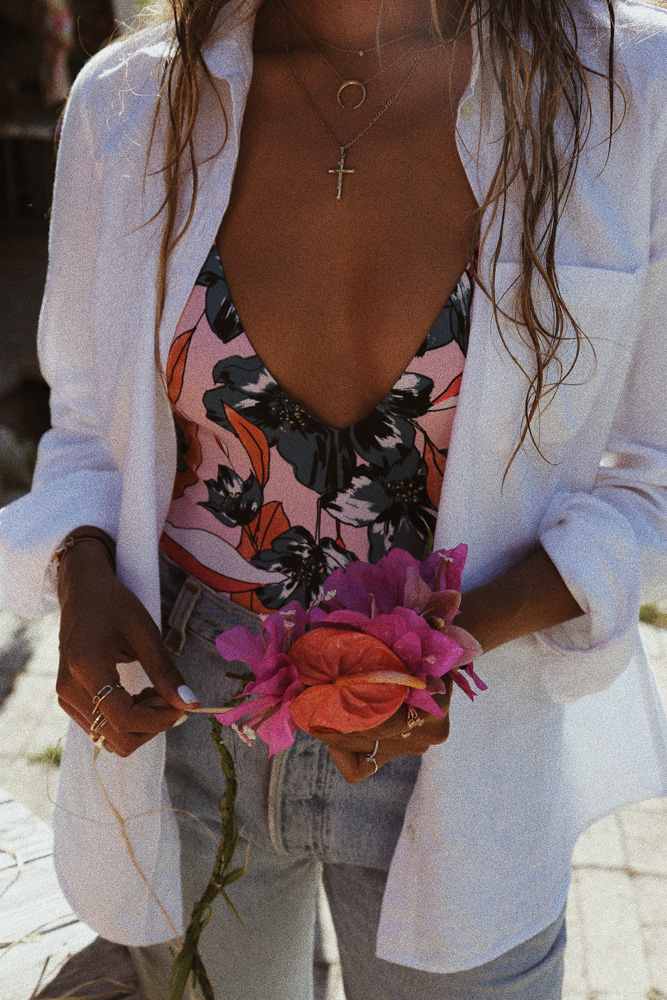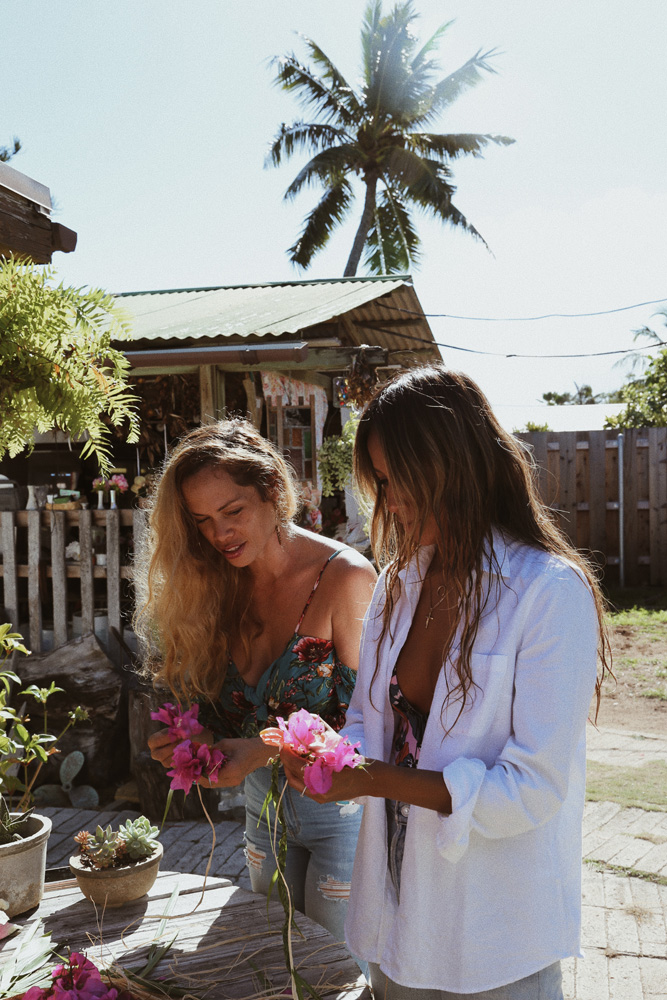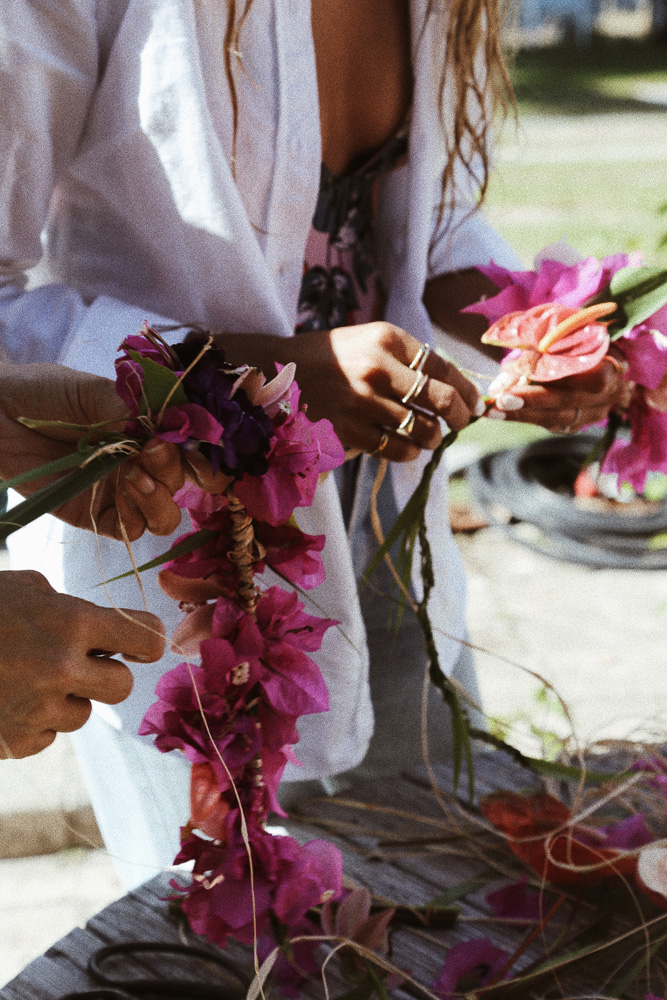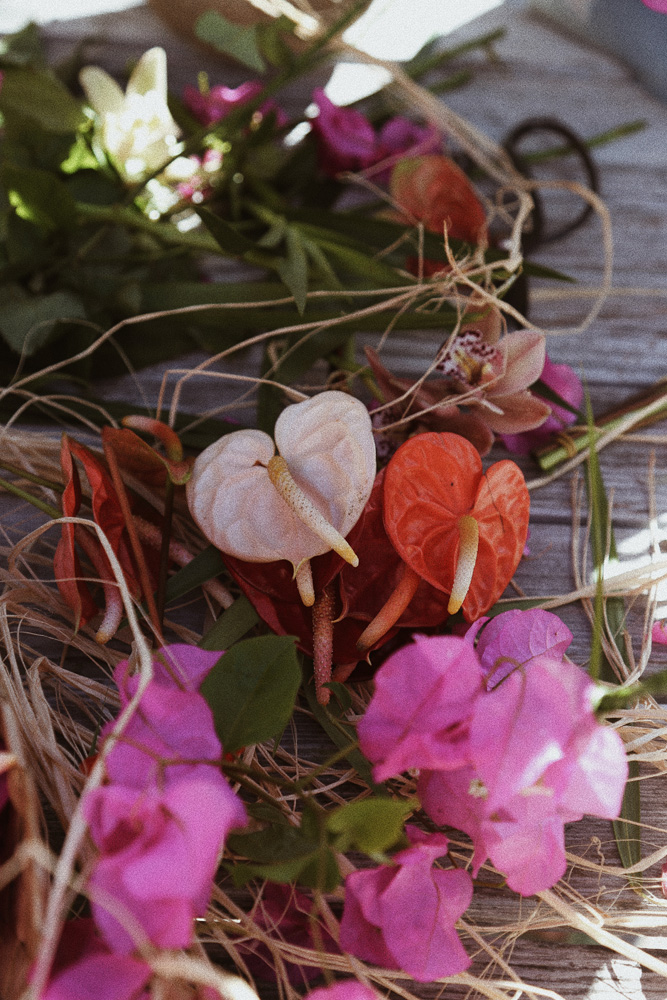 When they were all done, we gushed over our gorgeous adornments and bid farewell and a Mahalo to this magically creative soul we now call our friend.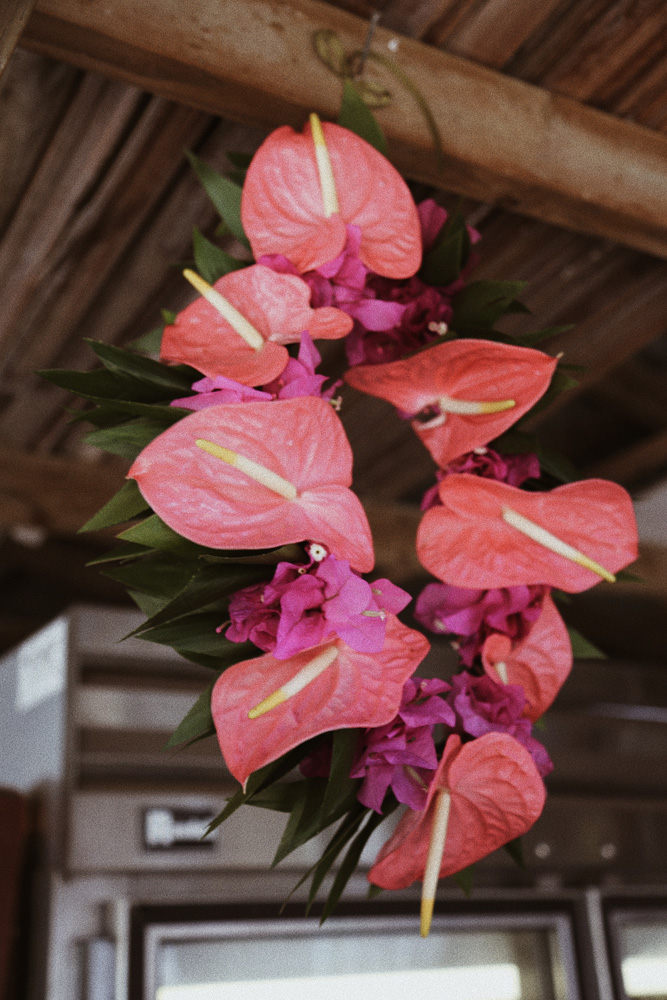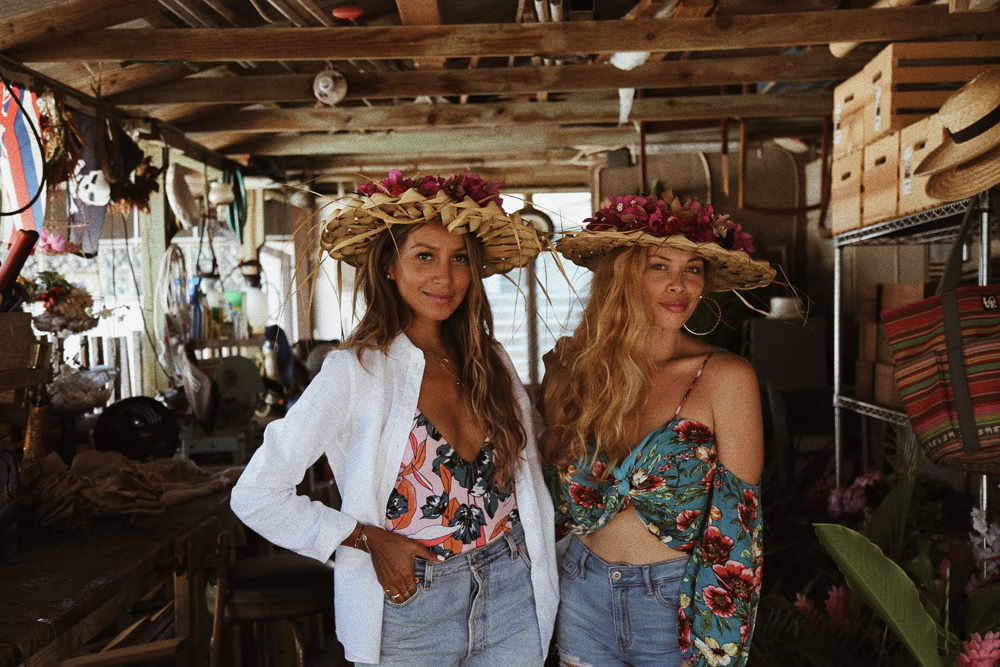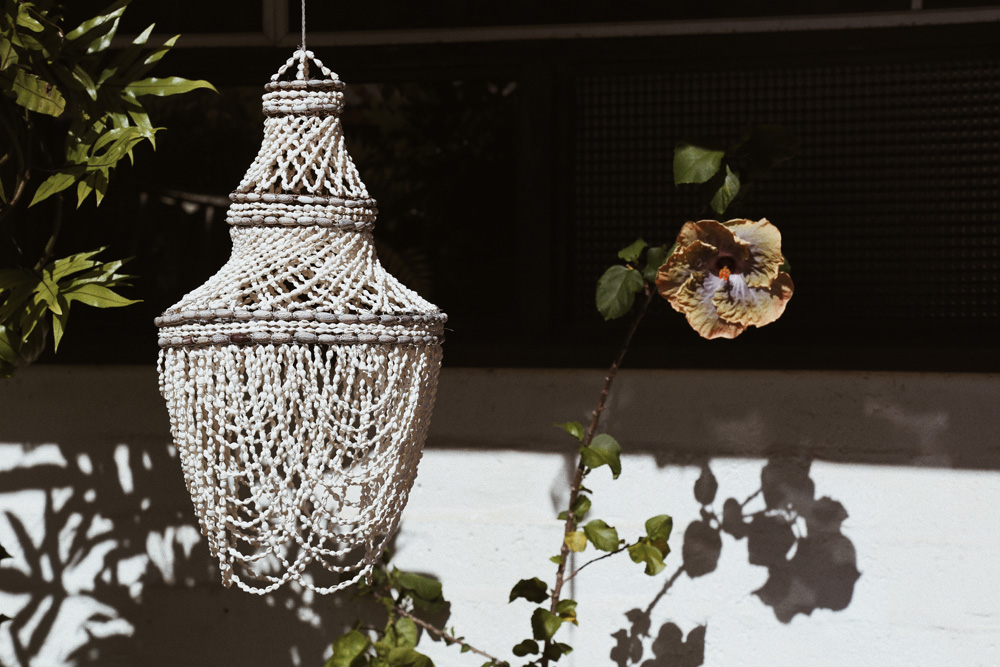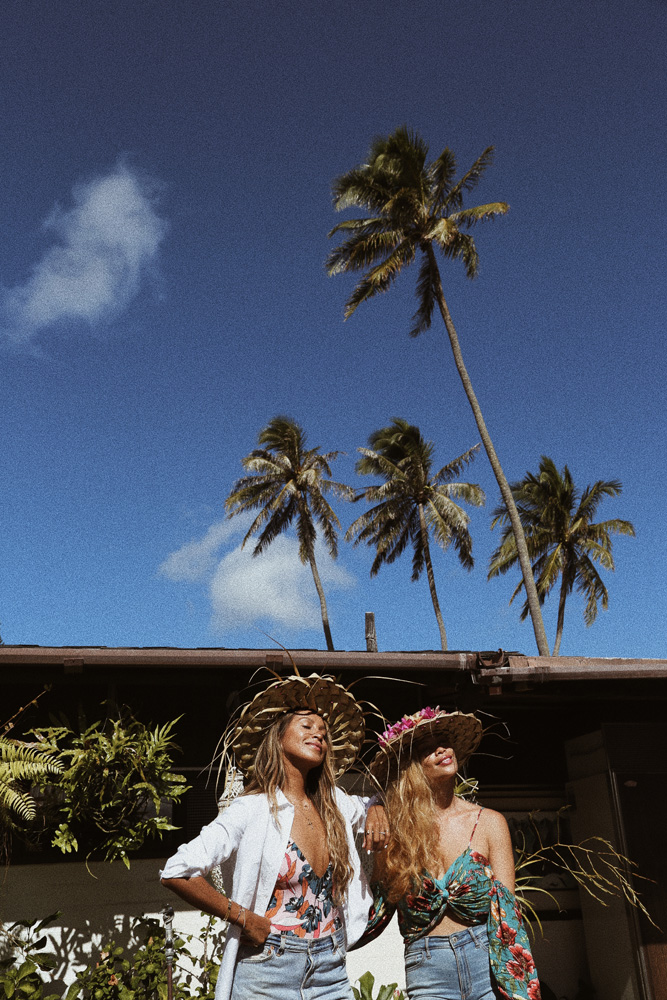 Follow @Ocean_Dreamerr on Instagram and don't forget to order your lovely leis whenever you're in Oahu or visit one of her weekly workshops at the Four Season Hotel.