Marina Alonso - Surfer, Model, Photographer and full time Jet Setter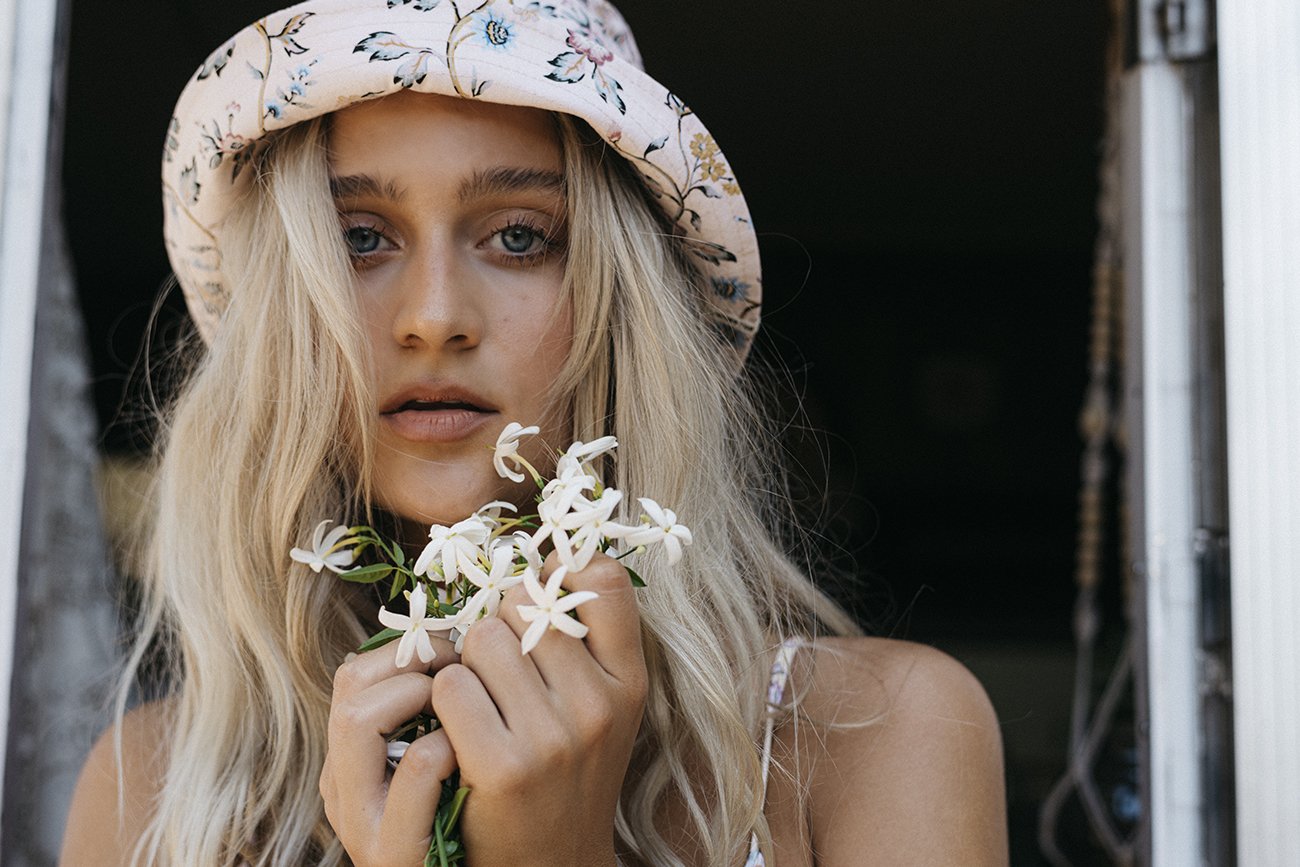 Tell us about yourself
Hi hi! I'm Marina Alonso, I was born in a little Mediterranean town near Valencia in Spain. I started modelling when I was about 12 and would always stay extra hours in the studio learning photography, colour grading etc from the people I'd work with.
I moved to South Africa as a teenager and later to Australia, these two countries helped shape the person I am and the work I do today.
How did you get into your respective fields? (Modelling, Photographer and surfer)
I was scouted really young, when I was about 12, and quickly started to work for brands like Burberry in London. I had always had a thing for the fashion industry, as a kid I would save money to buy the international publications like Dazed & Confused. I had the opportunity to work for Vogue when I turned 19 and my career shifted ever since.
I took up surfing when I moved to South Africa as a teen and photography seemed like a natural progression. There was just so much more I wanted to express, and it felt like the best way to do it was through photography.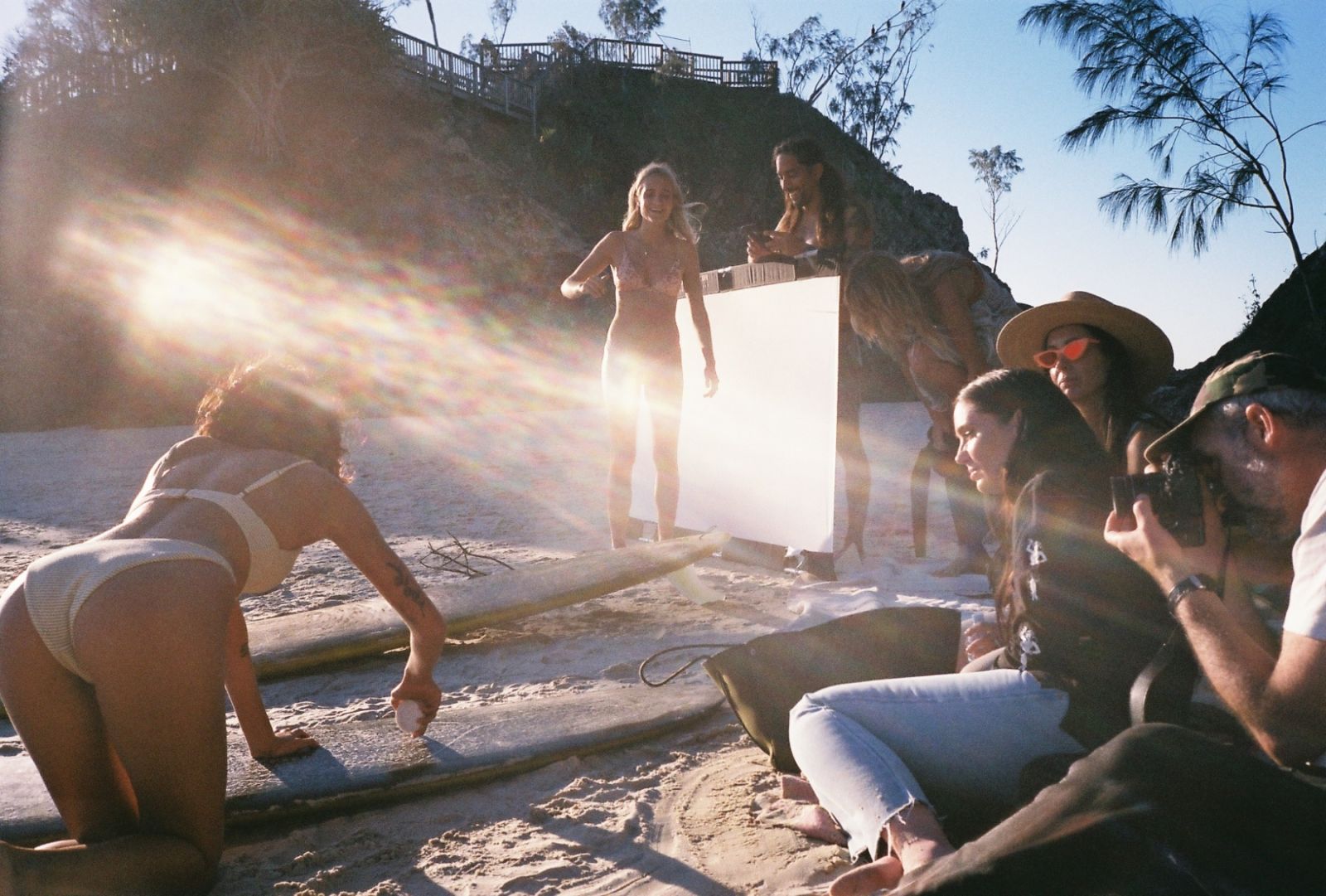 You have been shooting Billabong campaigns for a while now, can you tell us one that has stuck in your memory and stood out from the rest?
When I got to travel to Japan with Pacha and meet the Ama women, it was a whirlwind trip and a full immersion into Japanese culture.
What place could you go back to time and time again and not get sick of?
The Pass in Byron.
What would be your dream shoot destination for a Billabong campaign?
Tanzania, been dying to go there for the past couple years!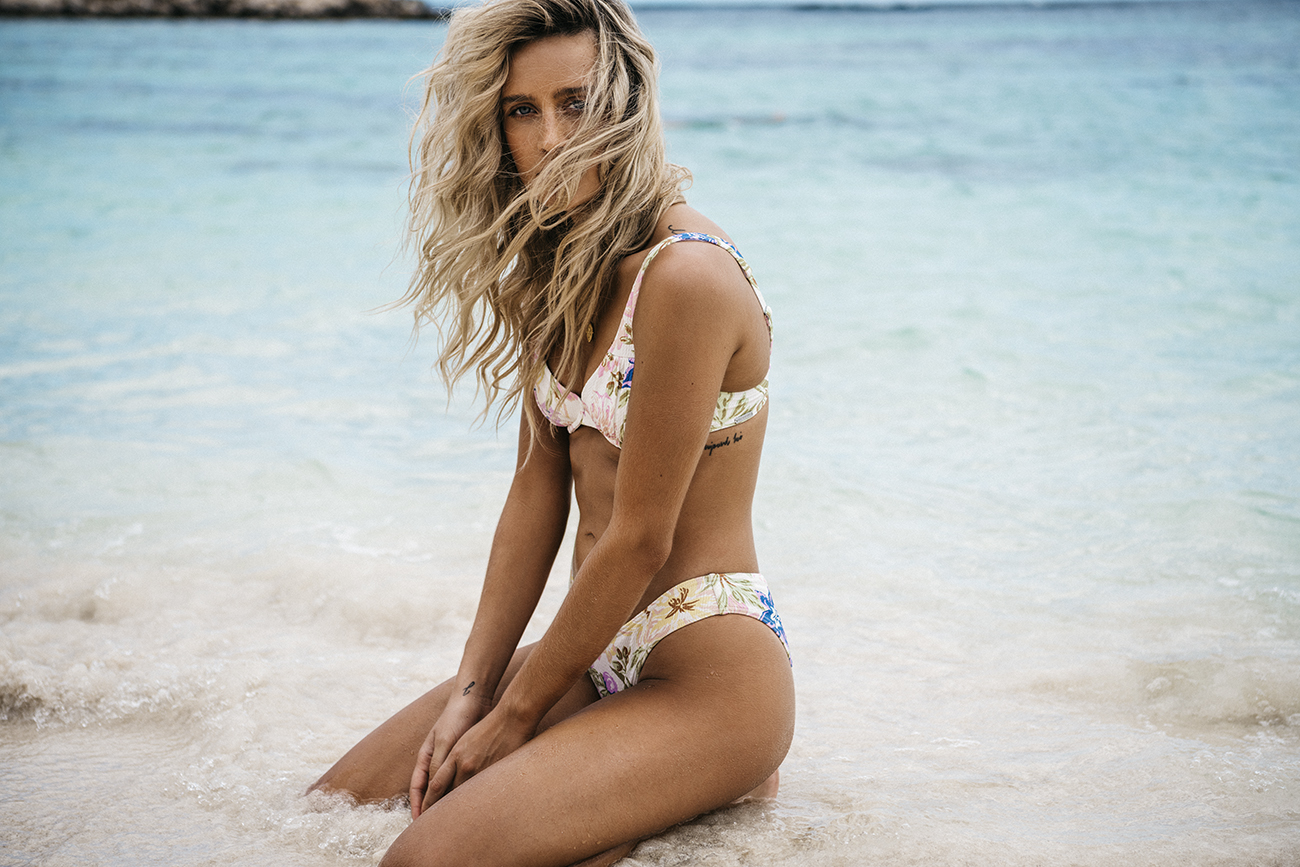 What is your absolute dream email to wake up to? From which brand and why?
Wahhhh so difficult, it'd be some sort of magazine proposal to sail the world for a couple months or something like that.
What kind of camera/gear do you use, and who takes your photos for you?
I started shooting with Sony and I stuck with them. I have a range of Sony Alpha cameras and I use Aquatech for my housings.
My best friend and assistant-producer Pepa takes them for me when I have to both shoot and model.
Any advice for budding photographers/filmers out there?
Do not obsess about other people's work, it never feels right. Take inspiration from a lot of different people but stick to what feels right for you.
How has this last year affected you? How have you managed to still travel?
At first, I was devastated, I felt like my work was over as a model or a photographer was completely unnecessary in the scenario of a global pandemic. I didn't leave my mother's apartment for 2 months although still managed to create work from there. As soon as the restrictions dropped I figured out how to travel for work and haven't stopped since.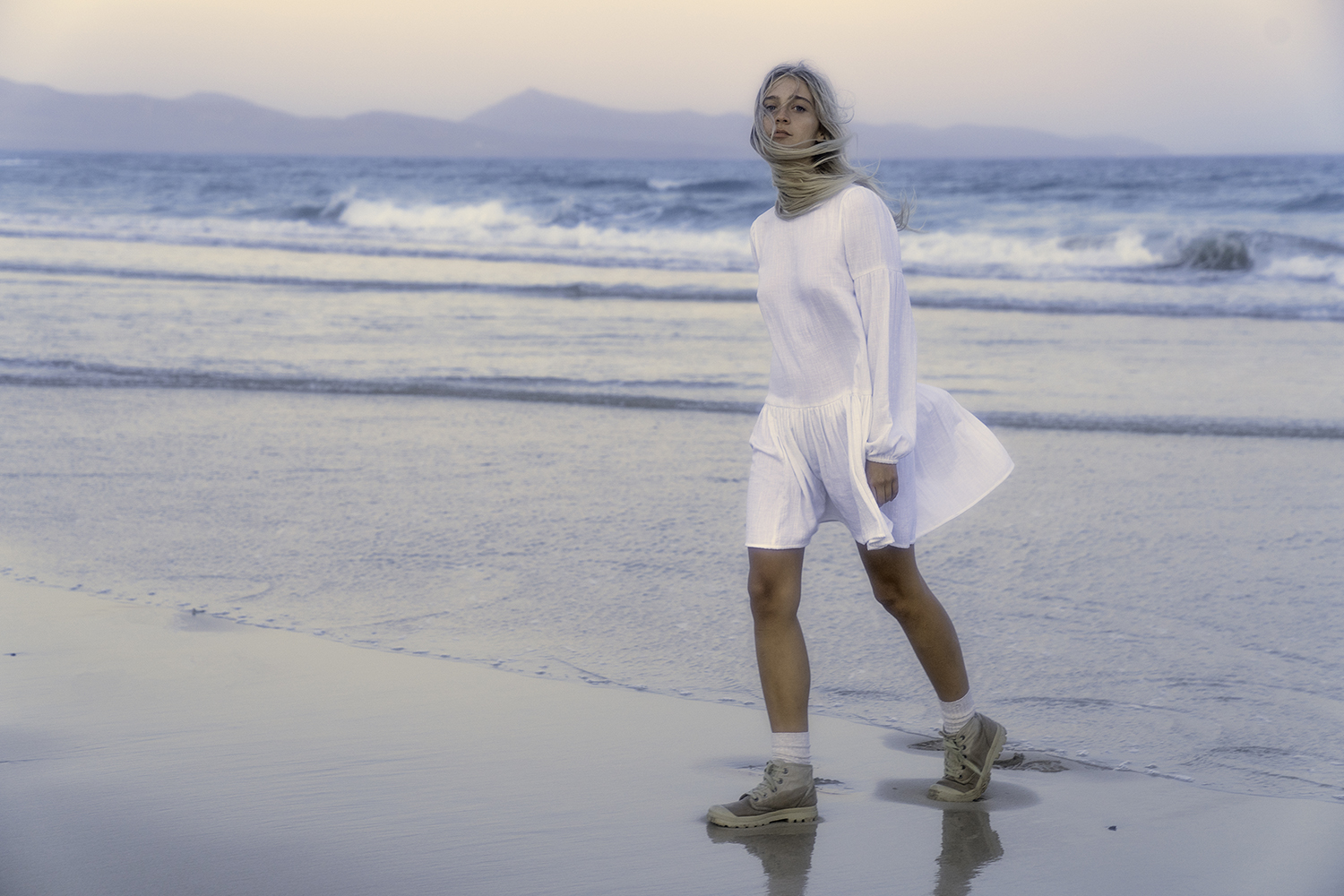 How did you get into content creating and what does your typical day look like?
Vogue Spain reached out to me about 6 years ago to create content for them, at the time I was only familiar with shooting campaigns or the classic magazine editorial format, they liked my lifestyle and wanted to dip into that. It was alot more relaxed than your typical campaign, just a look at my daily life - that's how I got into content creation.
A typical day for me is slightly more stressed than it might look on Instagram, there's a lot that goes into producing, shooting, filming, editing and modelling when it's just one person, but I love it.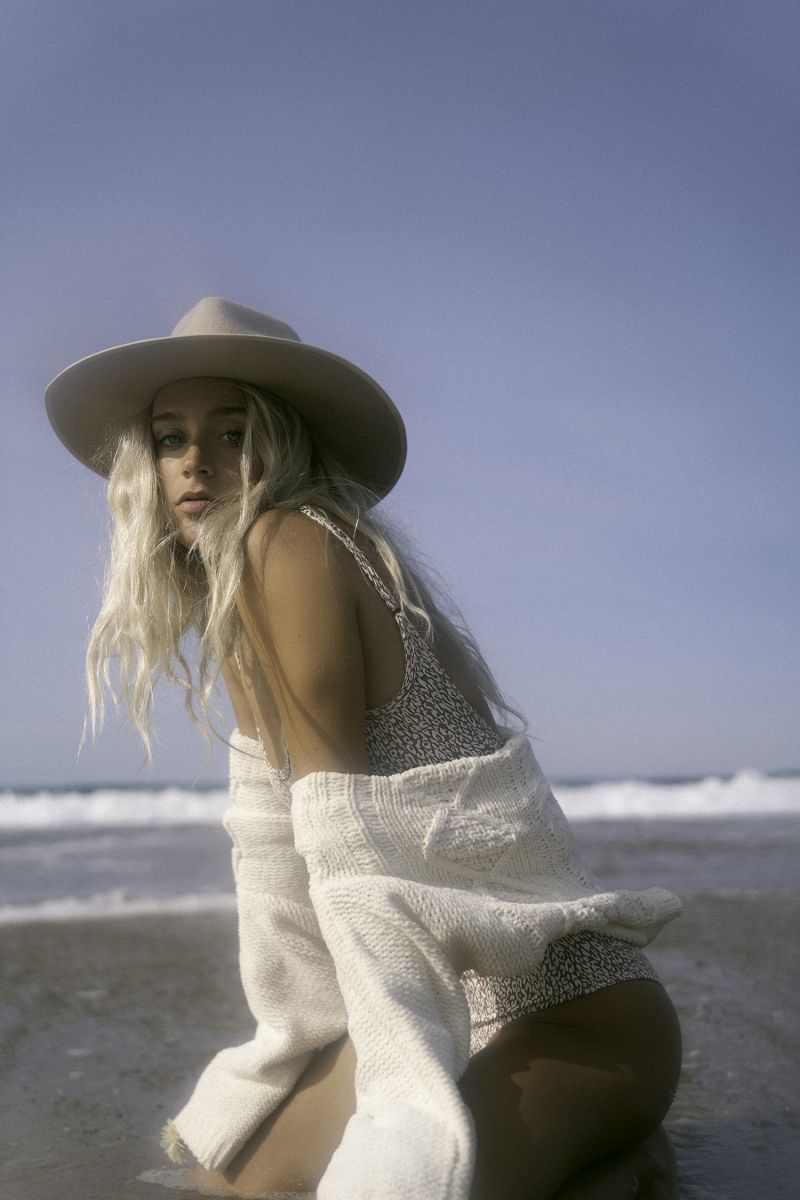 You have such a unique style, what do you use to edit your photos and what's the process?
Aw thank you!!! This is probably counterproductive, but I still edit each of the photos manually on Photoshop, I'm not a big fan of Lightroom.
I'll start correcting the light, then retouch skin and other things that might need fixing and finish with colour grading. I always feel like it's all a mess and it's never going to work until I'm finished and it all makes sense. I learned to trust that process.
If you had a whole weekend off, how would you typically spend it?
Ahhh!! I would not come close to the phone and would just spend it surfing and basking in the sun with my friends.
How's the surfing going?
Great! Since moving to Fuerteventura I feel like surfing more challenging conditions has really improved my surfing!
Lastly, your favourite Billabong item in your wardrobe?
My custom-made lavender steamer!