Island Life Sure Looks Good on You x Sincerely Jules in Oahu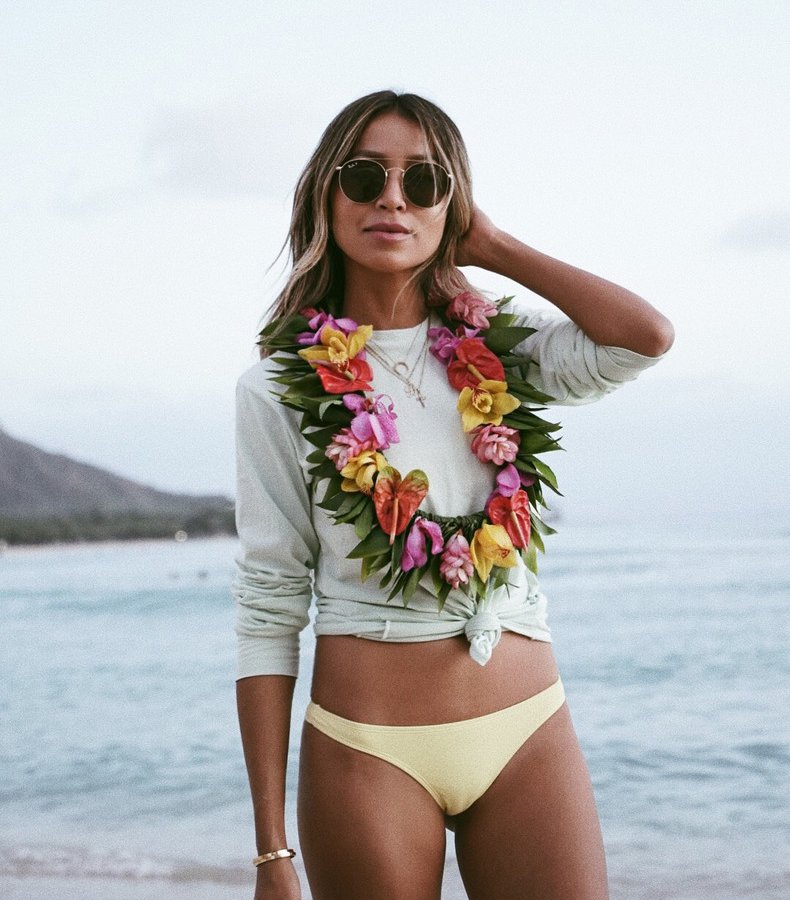 Island life sure is the good life, and it certainly looks good on friend of the Bilalbong Womens fam, Julie Sariñana of @SincerelyJules.
We've been itching to bring Jules to the island of Oahu and the birthplace of surfing for some time now and immerse her in all things Hawaiian. It's a magical time of the year where sunsets sparkle along the shoreline of Waikiki with Diamond Head towering in the nearby distance, and sunrises greet us in pink skies along the North Shore as waves barrel in, splashing mists of sea salt into the air. It's our home away from home, and the place where surf flocks for big waves and celebration during this time of year.
Aloha greetings were exchanged inside Waikiki's famed Royal Hawaiian Hotel, otherwise known as the Pink Palace on the sand, where handpicked styles from our latest Spring line awaited Julie and we enjoyed celebratory mai-tais and fresh cuisine.
We awoke to a new day and a NEW WAVE, beach party that is, celebrating our throwback 80s-inspired collection with party waves, a lineup of retro-custom surfboards flanking the sands, and an evening filled with throwback tunes and plenty of dancing.
The next day we headed to the North Shore, in search of food truck hopping, Haleiwa shopping and Pipeline watching. As the days rolled on, we pinched ourselves in disbelief that this little island adventure was really real, and all that lei-making, lei po'o wearing, and wave watching filled afternoons were memories made.
Mahalo to the island of Oahu…you sure let us live our best lives.
See all of Sincerely Jules Island must-haves from Waikiki to the North Shore…
Photos from Kevin Berruuu