CT Rookie, Isabella Nichols, Triumphs in Newcastle
After a solid 9th place finish and a remarkable 9.00 point ride in the first Championship Tour event at Honolua Bay, Maui, Isabella Nicholas has stepped up and surpassed all expectations at the Newcastle Cup. Powering through the first three rounds, Bella found herself matched up against 7-time world champion Stephanie Gilmore. As the sole rookie on tour, Bella knew it was going to be a tough battle for the win against Gilmore. Starting the heat with a clean 6.67 point ride and quickly backing it up with a powerful two-turn combo put Bella in the lead with a 13.90 point heat total. As the buzzer sounded, Bella had kept her lead against Gilmore and propelled herself into the semi-finals.
"I'm pretty speechless… Steph is my idol. She always has been and always will be. She was the first person I looked up to, and I still do. To have a heat against her was pretty surreal."- Isabella Nichols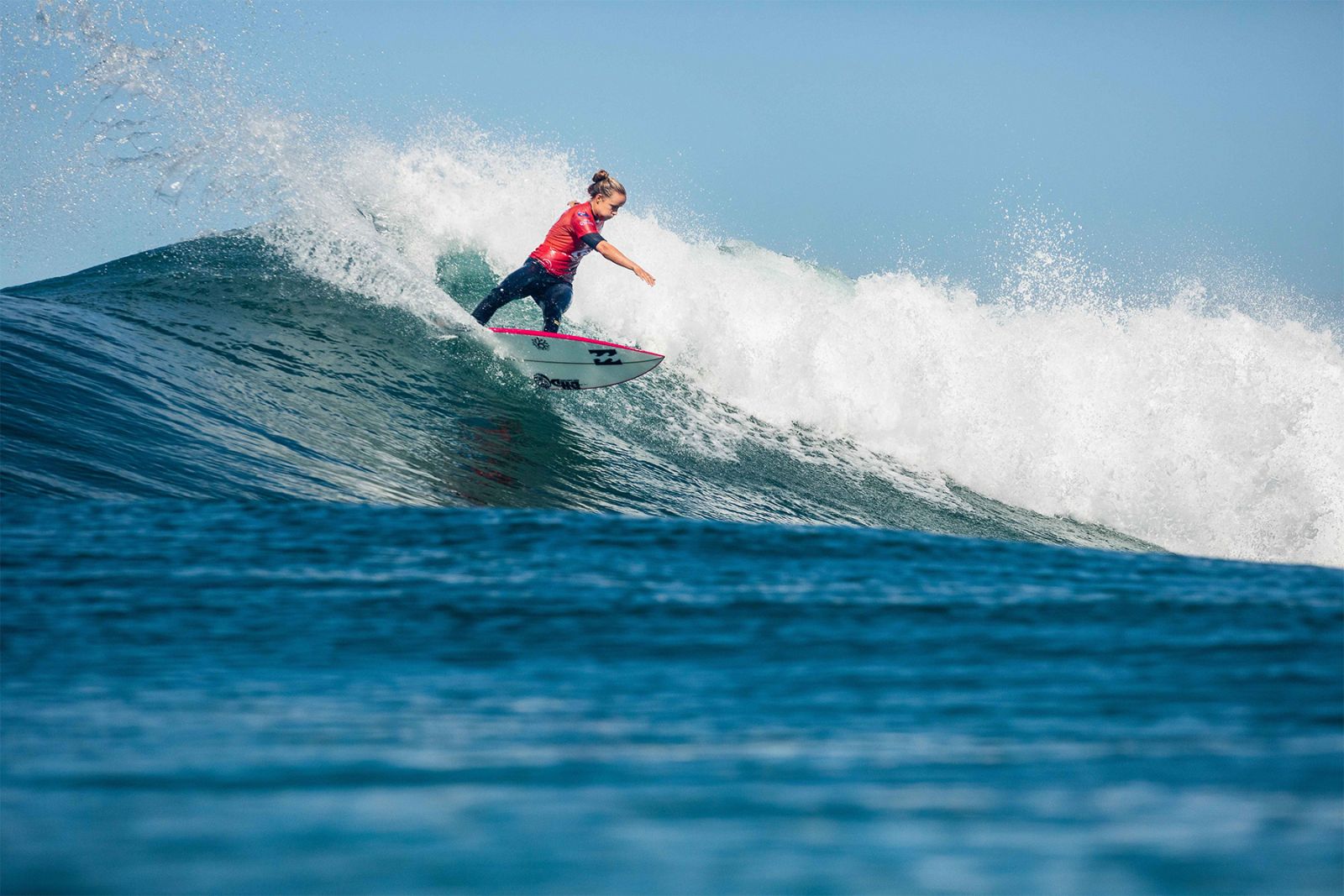 Image: WSL
With the next generation of kids cheering loudly for Bella, it was clear that a fire had been ignited in the rookie's surfing. Using the momentum from her thrilling quarter-final victory, Bella swept through the semi-finals and secured her spot in the final. Bella ended her run at the Newcastle Cup with an incredible 2nd place finish, making her country of Australia (and us at Billabong) very proud. It is clear that this rookie on tour is a force to be reckoned with. Isabella, we can't wait to see where your power surfing, graceful style, and poised interviews take you during the rest of this year! Congratulations!!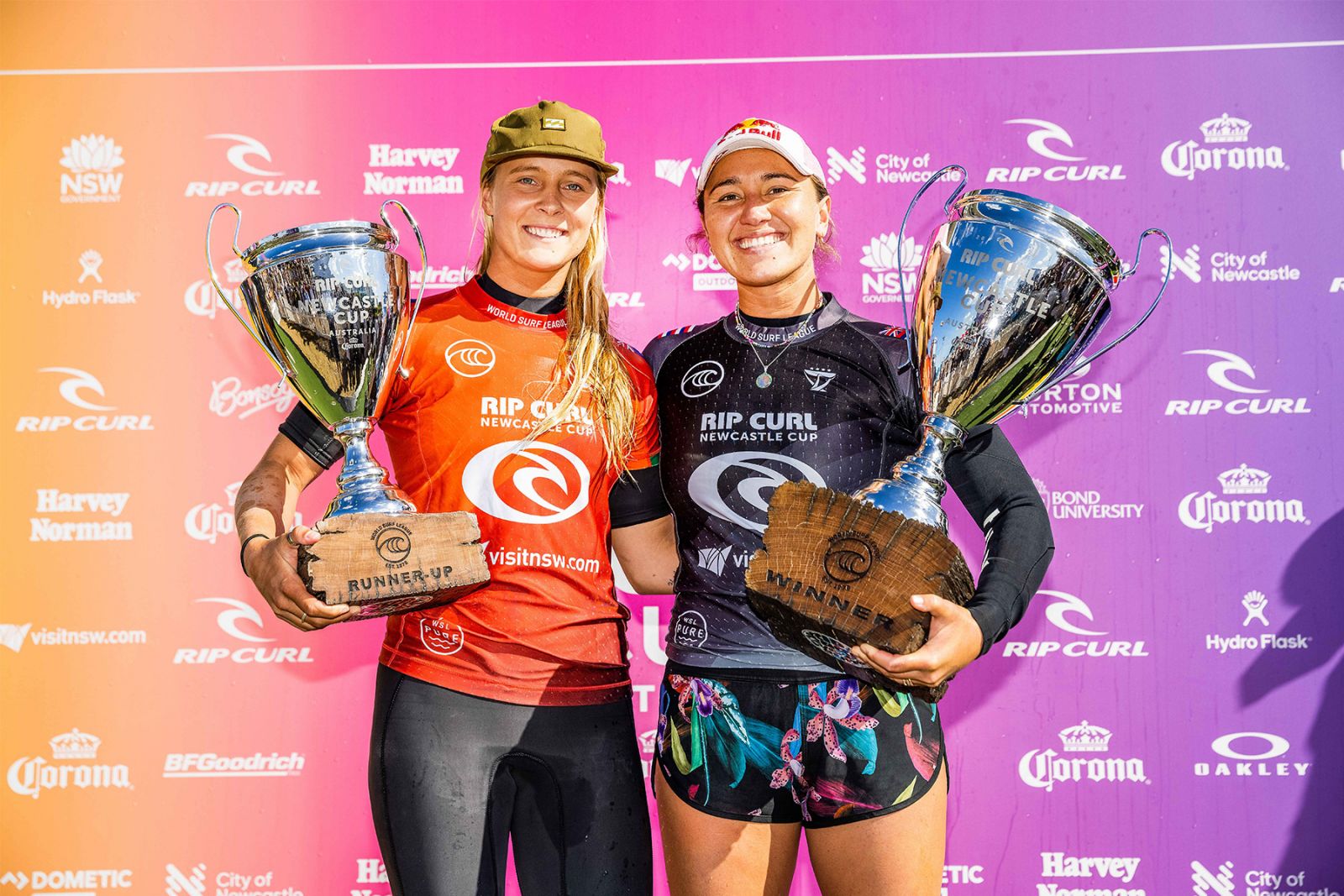 Image: WSL