Grom Nation Siargao, Philippines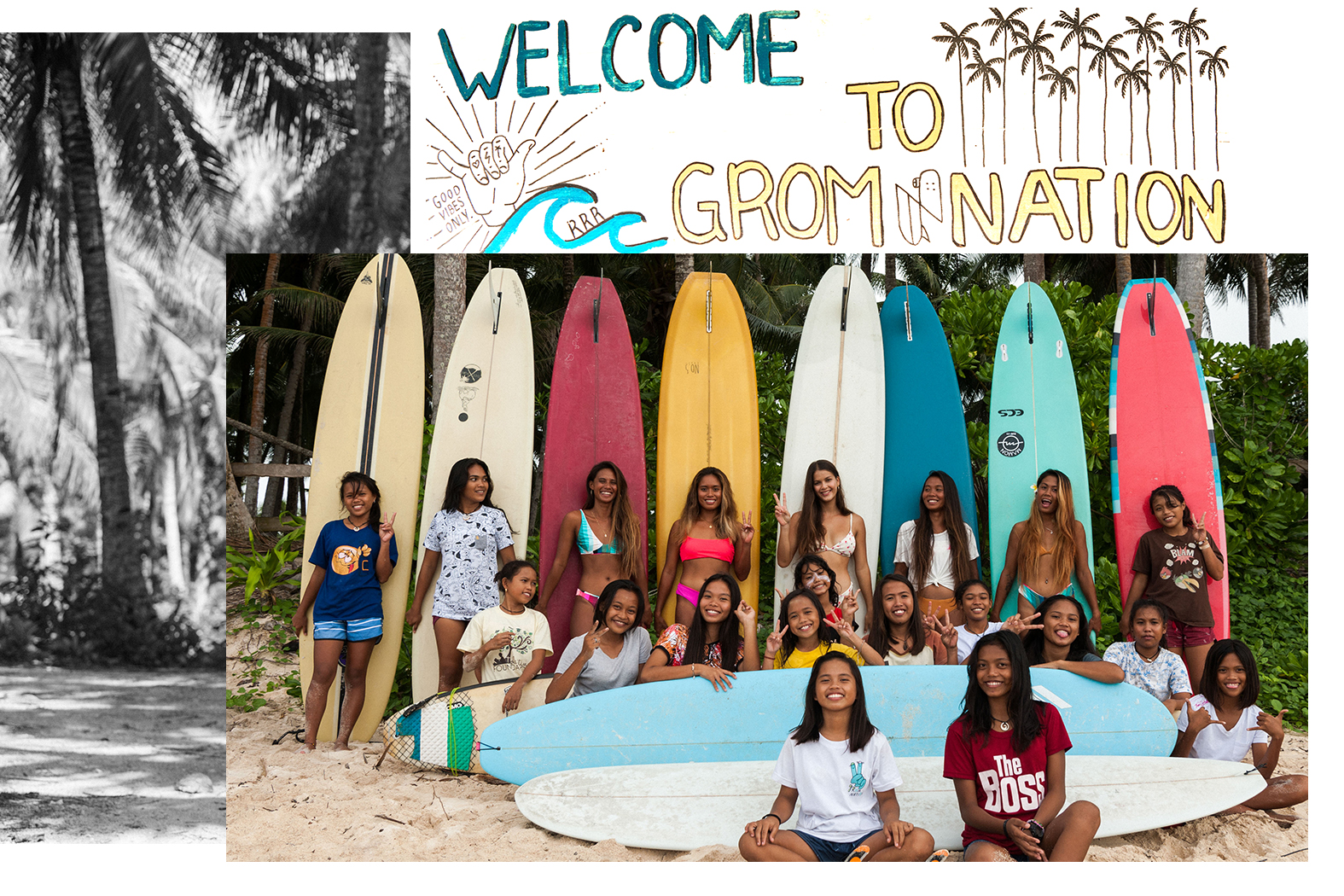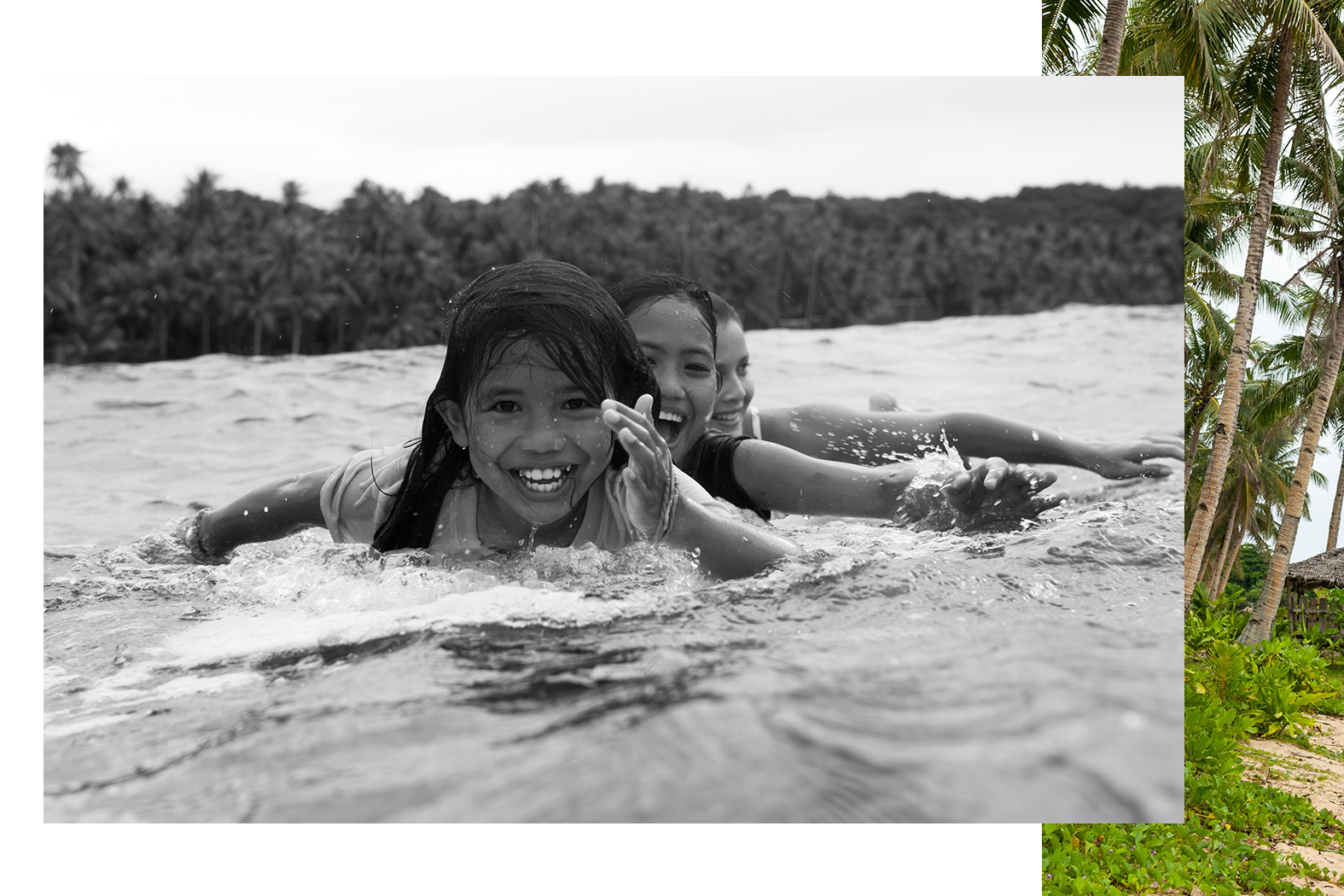 We could argue that Siargao's kids have the most smiles per capita of anywhere we've ever been. Nearly everywhere you go on the island, you'll run across packs of happy groms, posing cheekily for the camera, waving to you from the back of a motorbike, or hooting for you to join them on a party wave.
This next generation of surfers in Siargao are growing up in a landscape that is drastically different than the one experienced by say, Josie, Ikit, Maricel, Aping, and Mhae. As Ikit put it, "They have people to look up to, unlike us before. We didn't really have anybody, we didn't even have TV. Now they're more open-minded, so they have the reason to dream of something and be successful." It's impossible to miss that of all the kids in the water, there is nearly an equal amount of girls as boys, which is not a coincidence given the local inspiration that has stemmed from the success of Josie and her crew.
In 2016, Siargao surfer and mentor Joshua Gona and Australian-born surfer and nurse, Emily O'Shea, officially formed Grom Nation, a grassroots charity that challenges social issues in the community through surfing. Created as a support system for the youth in Siargao, Grom Nation incentivizes surfing through a model that relies on the Three R's: Respect, Responsibility, and Readiness to Learn. In Emily's words, "This is about empowering kids, educating kids, and inspiring them to really be the best that they can be, using surfing to engage them."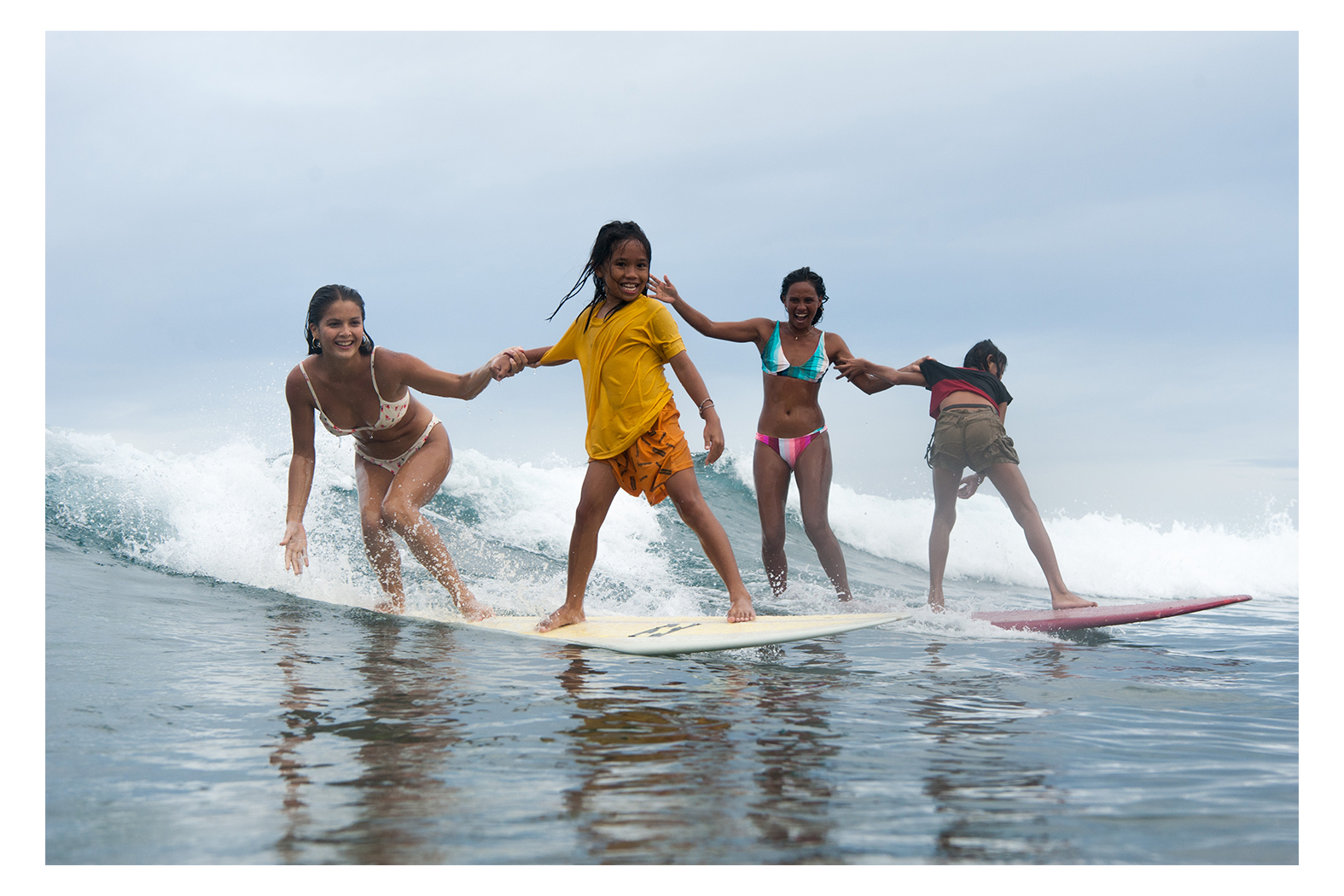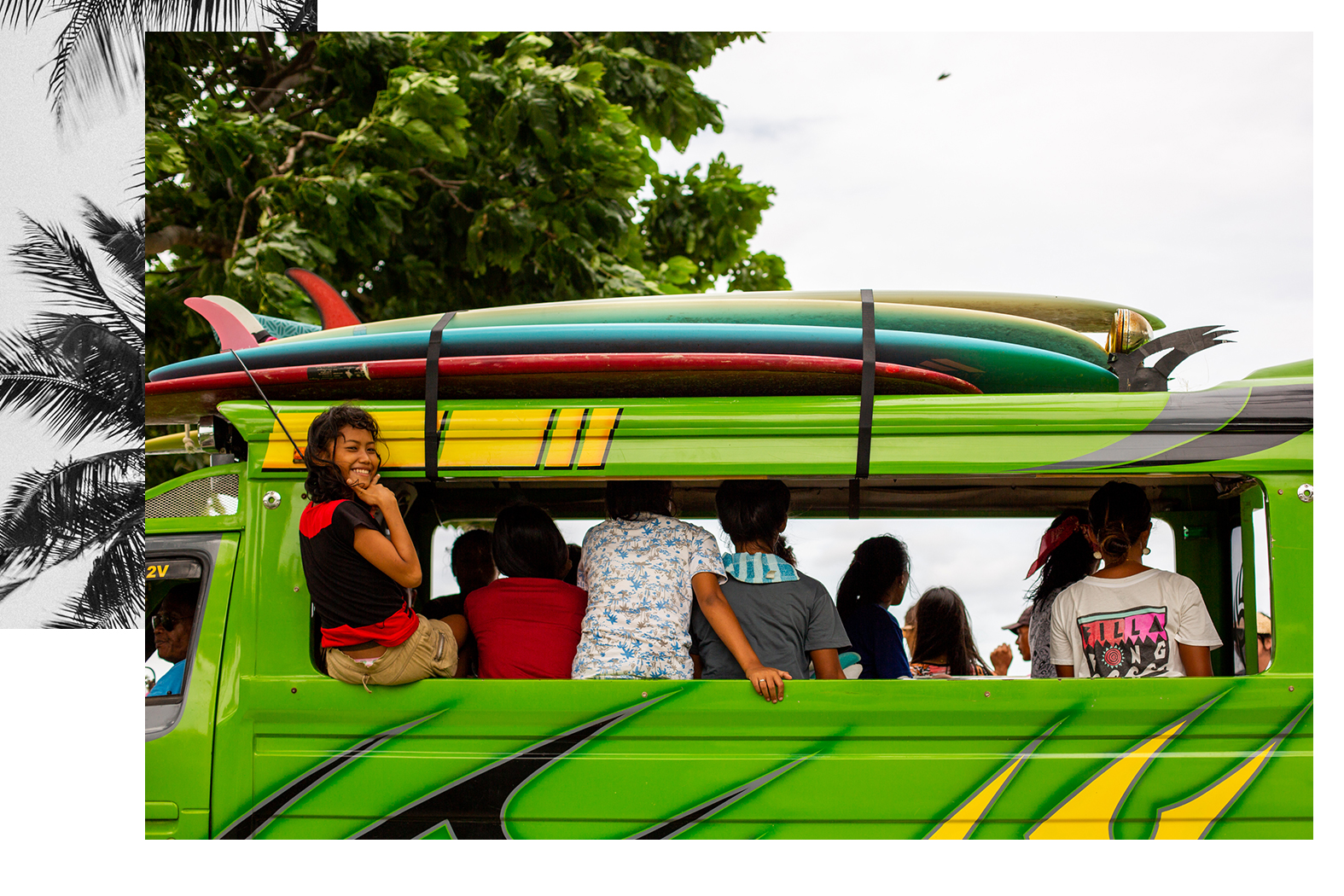 Wanting to fully experience the depth of the surfing community in Siargao, we met at the Grom Nation headquarters in General Luna, and after a bit of wrangling, piled nearly 20 young girls into a van and headed for a day of surf in the north. The joy and excitement was contagious, and it was clear to see the young girls were thrilled to be spending a day surfing with the local girls that have become their idols. "They're obsessed. They are their inspiration. I don't think the older girls know how much the young girls look up to them," said Emily.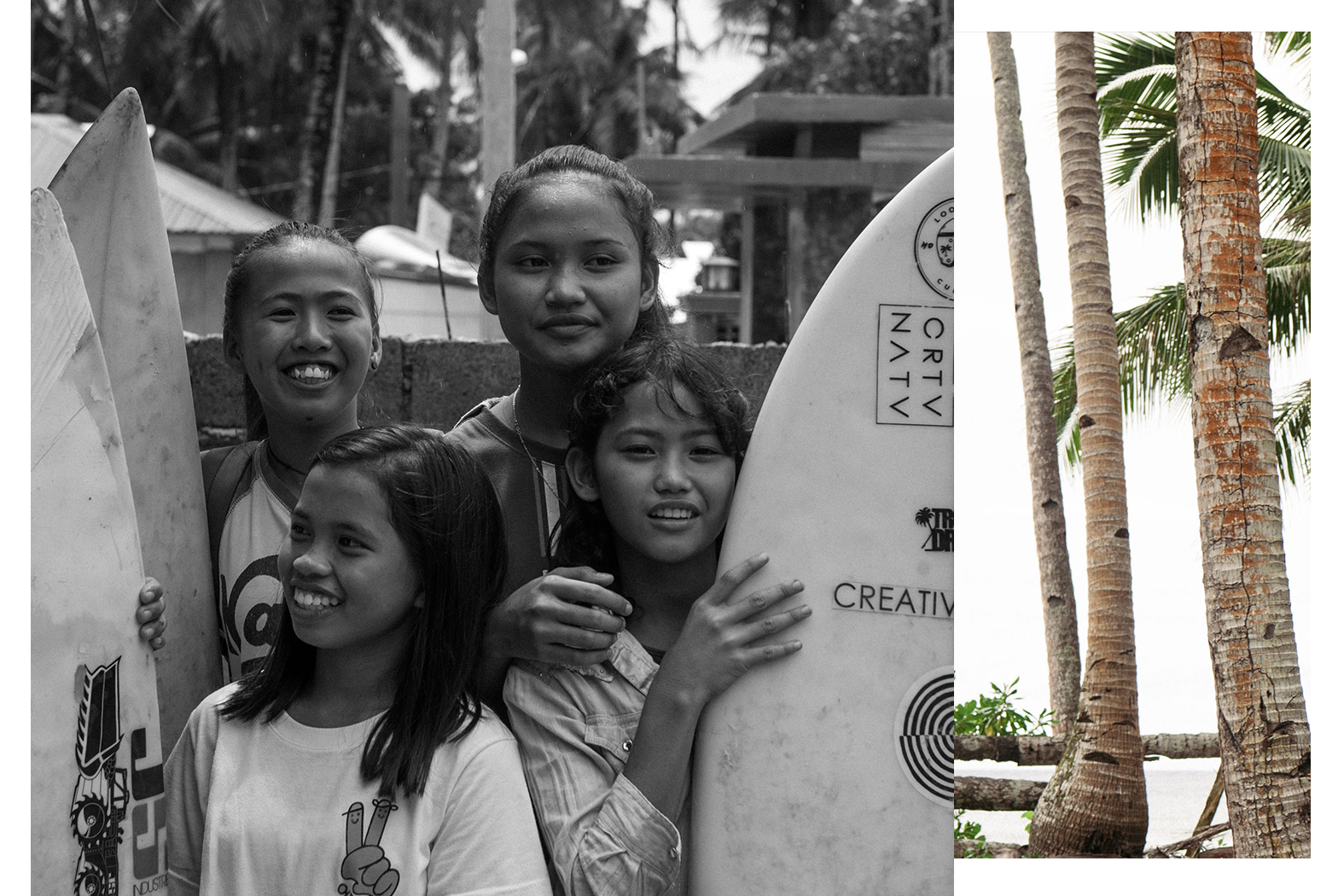 Seeking both immediate and long-term benefits for the community, Josh and Emily nearly single-handedly run the charity, which provides (free of charge) workshops, mentorship, and guidance to help build a solid foundation of character for the island's youth. "It's not about competition, it's about making friends, feeling safe, and enjoying the ocean," Emily told Billabong during the visit.
Children who register with Grom Nation are required to attend life skills training workshops, life knowledge seminars, and health education sessions in order to have access to surfing. With school attendance on the island at a dismally low rate, Josh and Emily started the project in hopes of helping keep kids in school. From there, it has transformed into a multi-faceted, many-layered organization, with support, partnerships, and board members from internationally recognized organizations, such as the United Nations and UNESCO.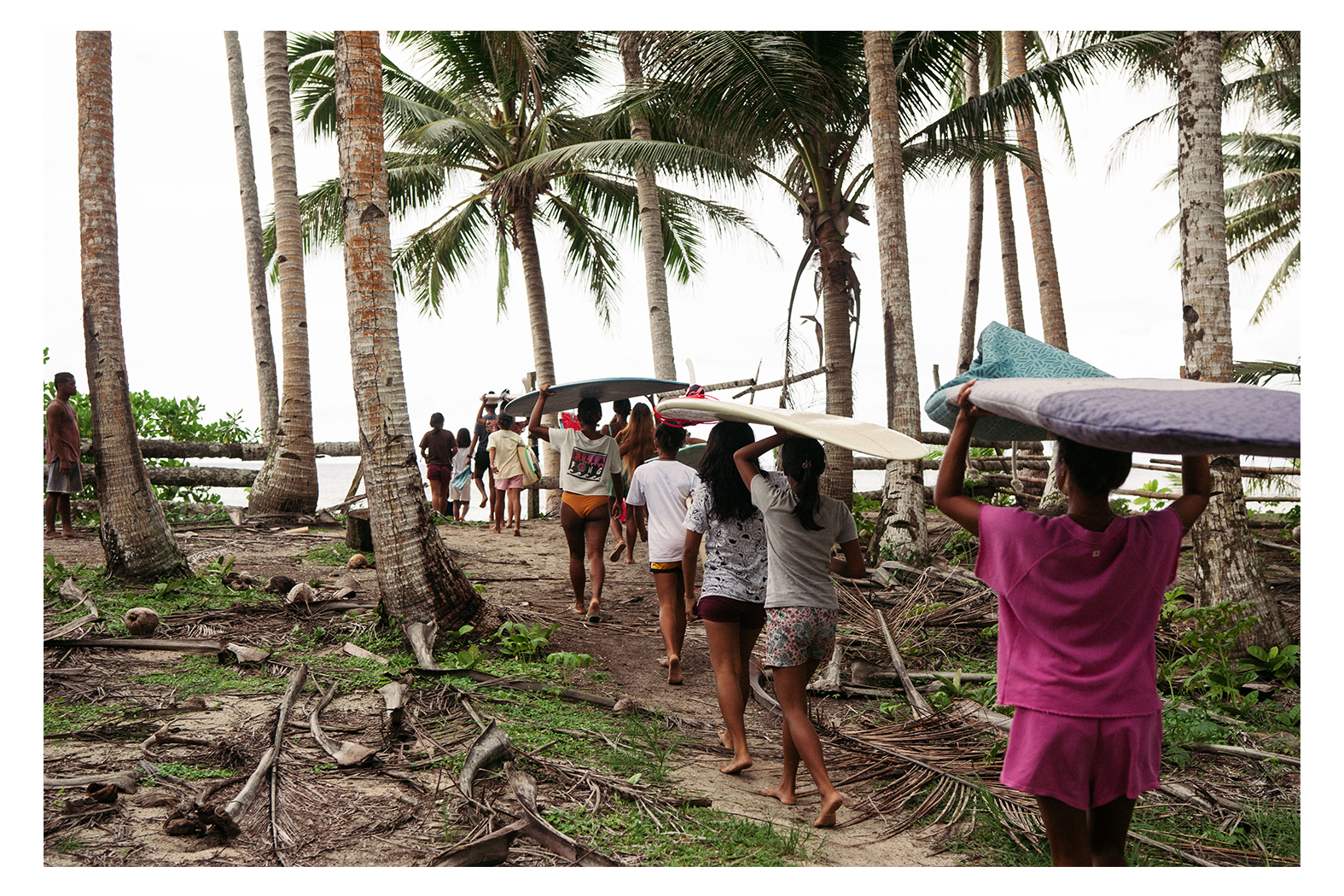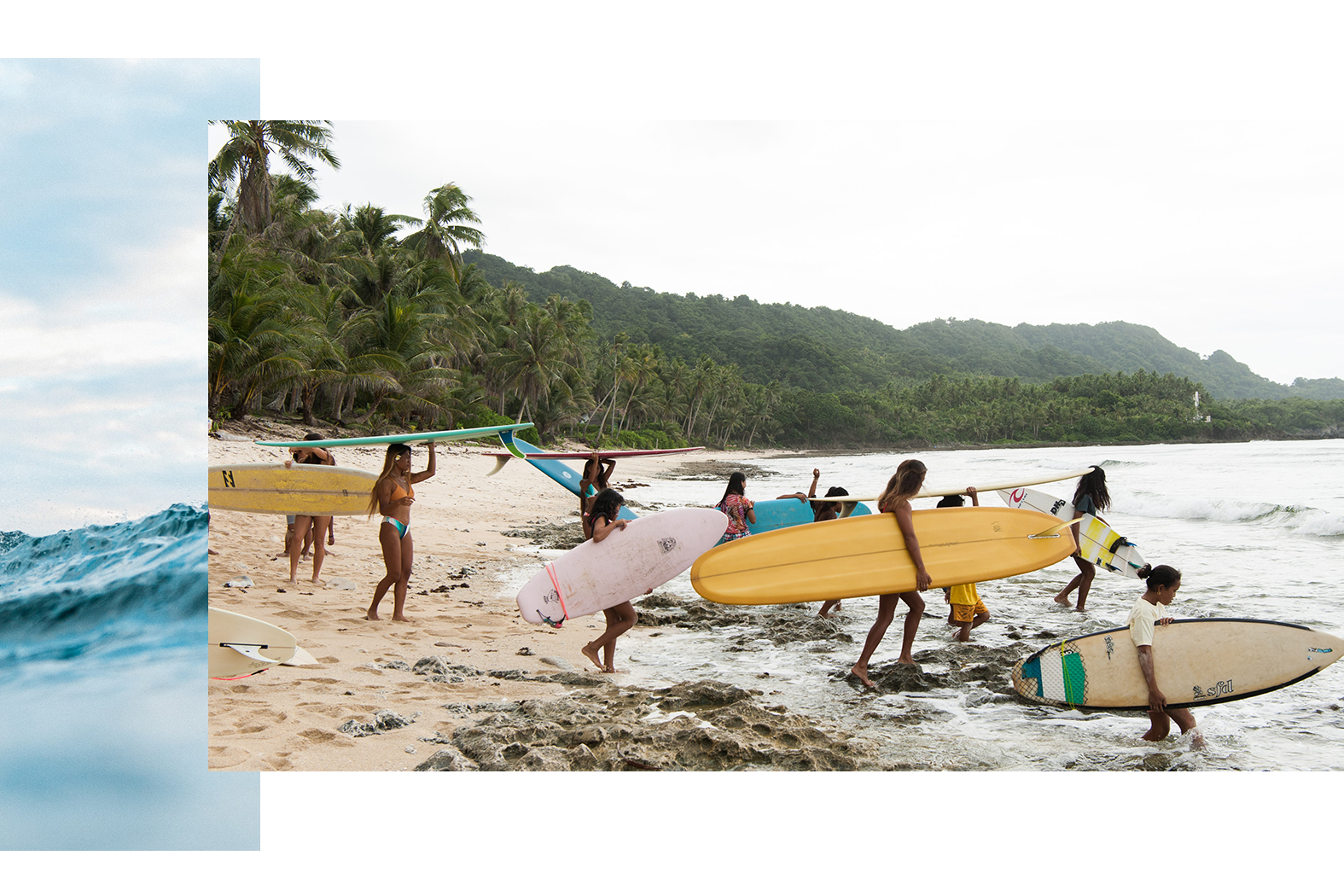 For Grom Nation, focus includes workshops on things such as acceptance of diversity, sexual harassment, consent, environmental awareness, bullying, mental and physical health, work ethic, and so much more. Partnering with other local non-profits, such as Siargao's largest environmental NGO, SEA Movement and Siargao Nature Kids, which runs the local recycling studio, Josh and Emily have found themselves at the center of an island-wide movement fully dedicated to the future community members of Siargao.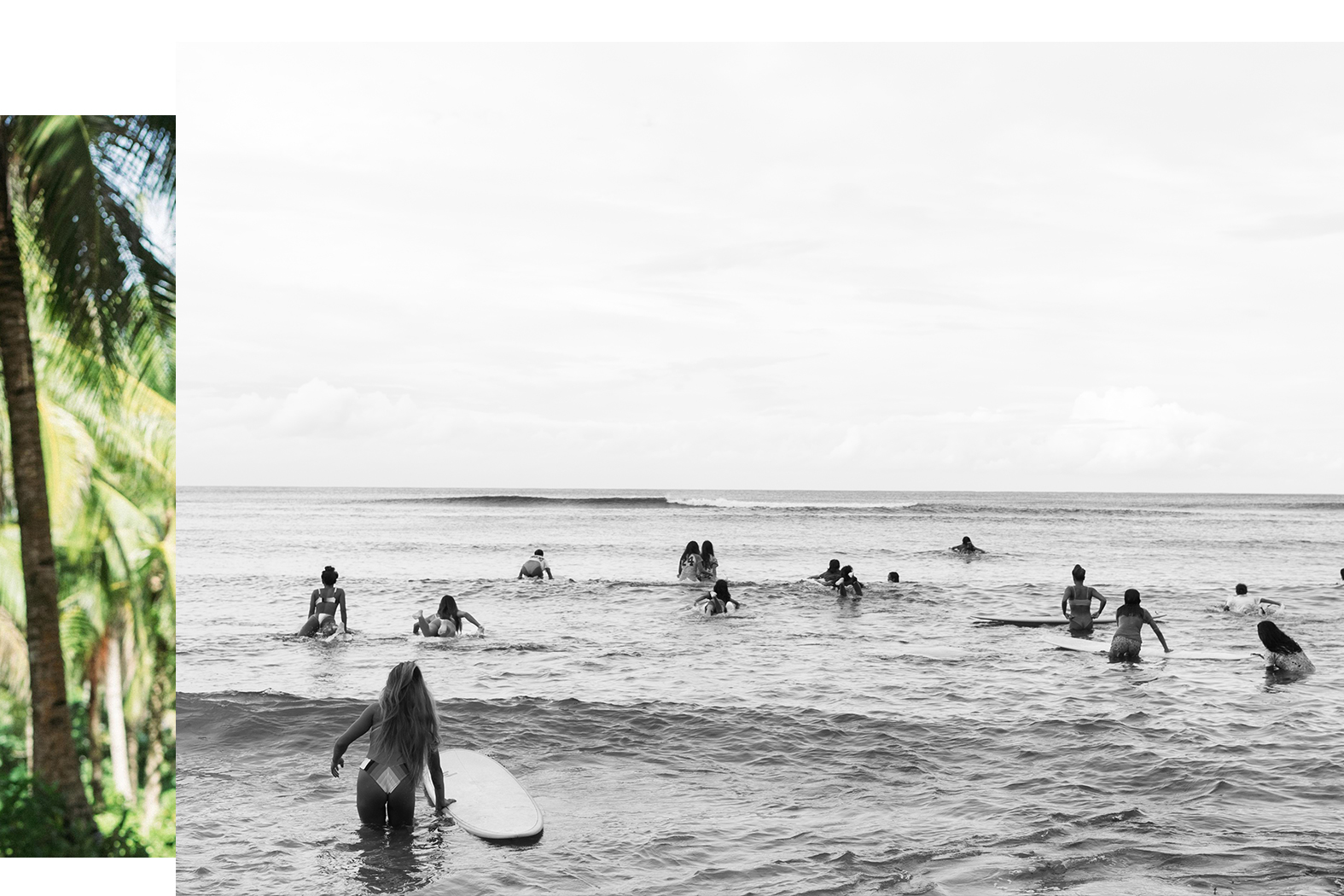 "I feel like the attitude in Siargao is not about how good you are at surfing, it's about the fact that everyone is so happy to be there, in the water. The fact that our kids had this opportunity [with Billabong and Josie and her crew] was huge for them, because it really brings it home about your self worth - we're all equal people living in society," Emily told us with a smile.
As Siargao continues to grow from a sleepy, palm-fringed paradise into a bustling island getaway, it's clear that the local community will be the origin of support for preparing and educating the next generation. After seeing the joy, progress, and care dedicated by Josh, Emily, Josie, and the girls, we'd say the future is in very good hands.