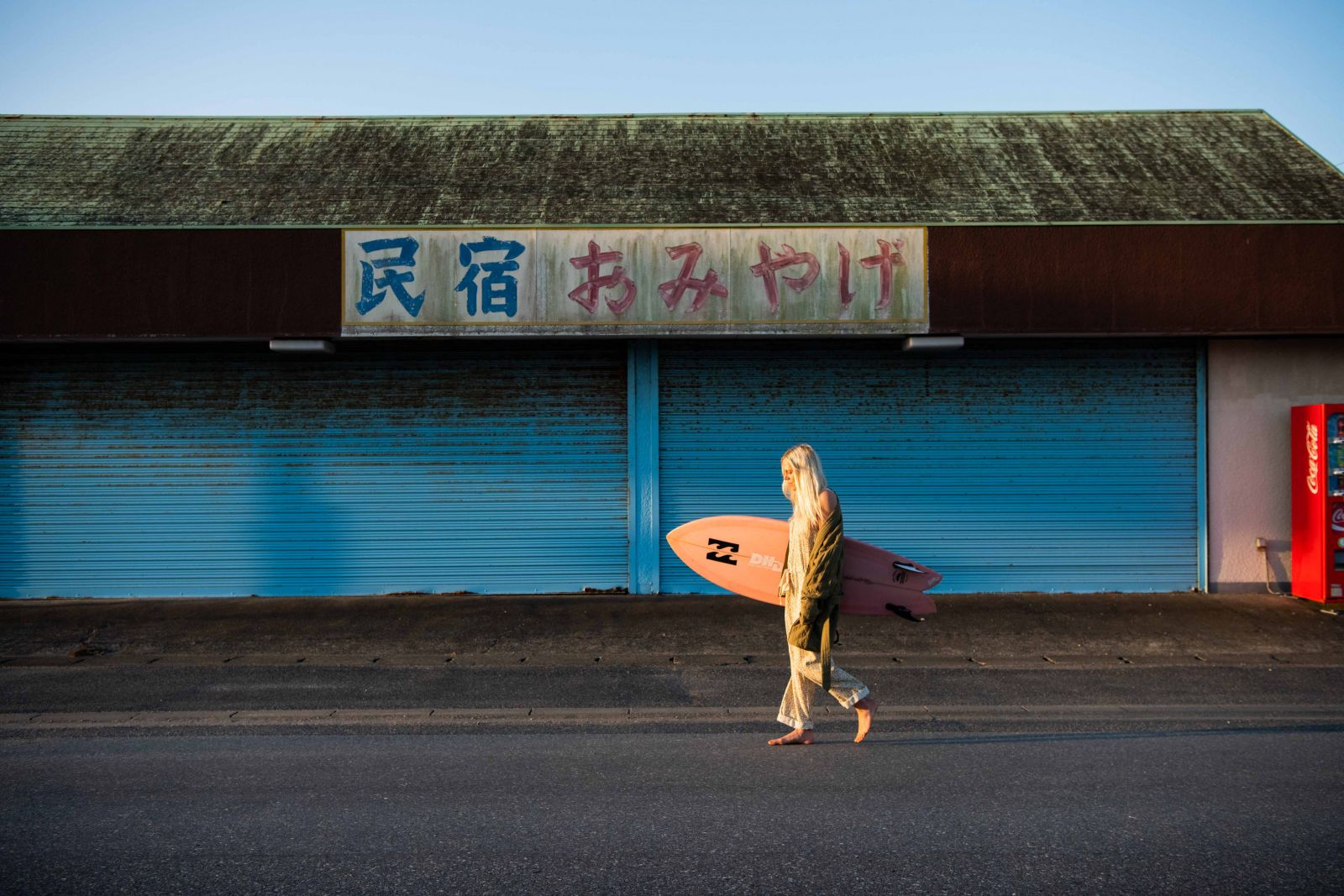 Surfing is nothing new to Japan—at least not in the sense that they have been riding waves on traditional itago body boards (similar to Hawaiian Paipos) for the last few hundred years. A nation that is thoroughly steeped in saltwater, and inherently connected to the sea (it is an island chain, after all), Japan's surf culture is lively, original, and thriving.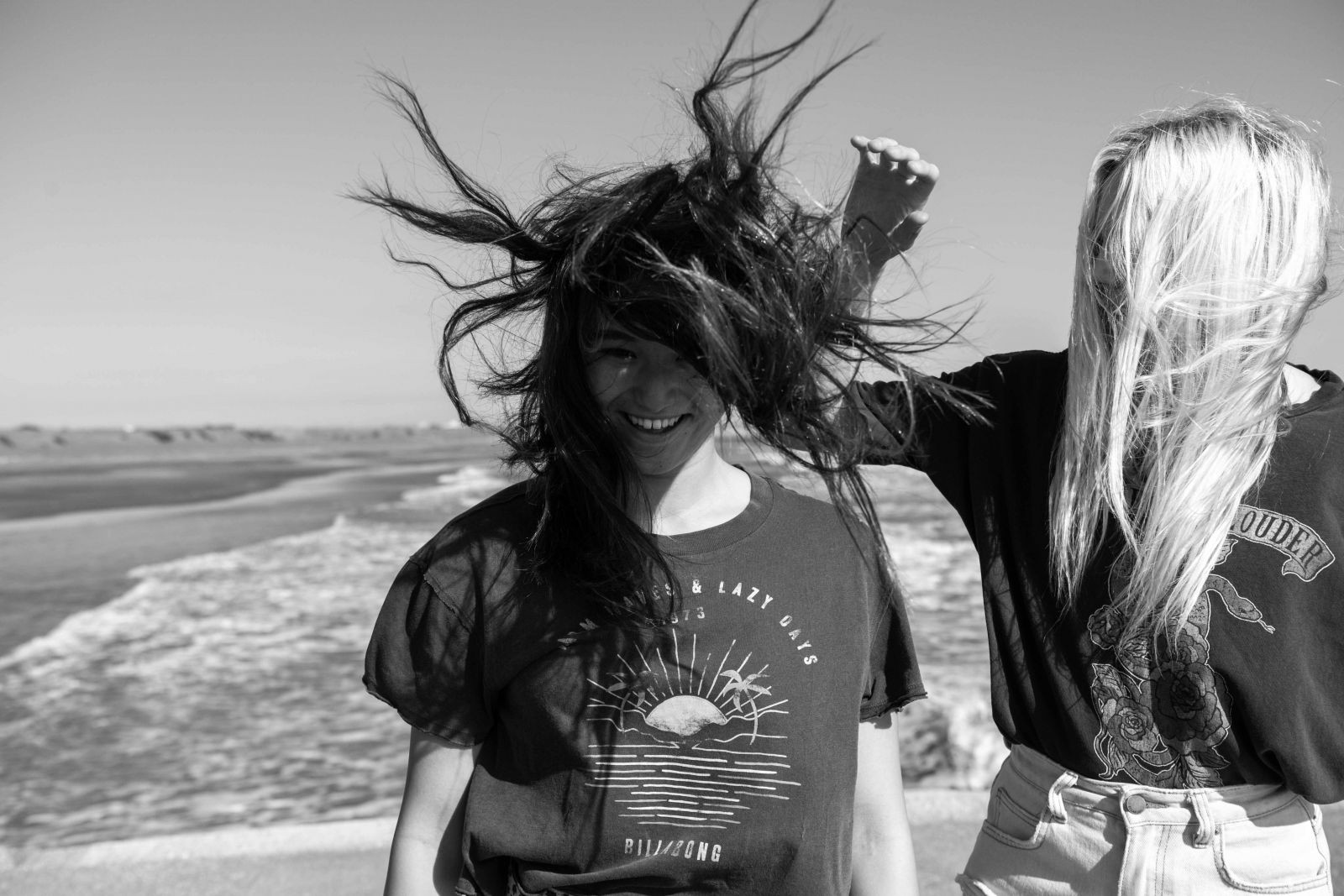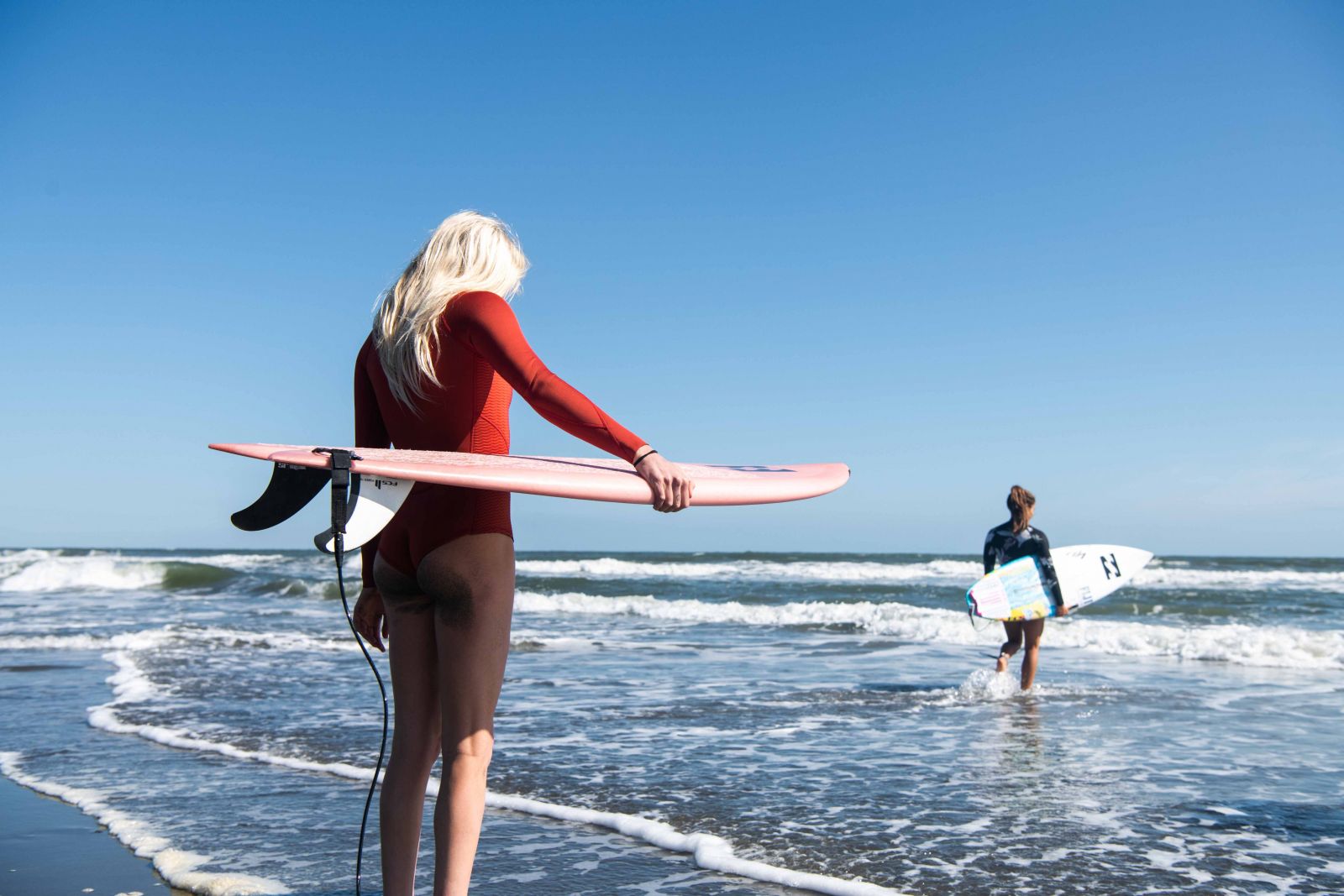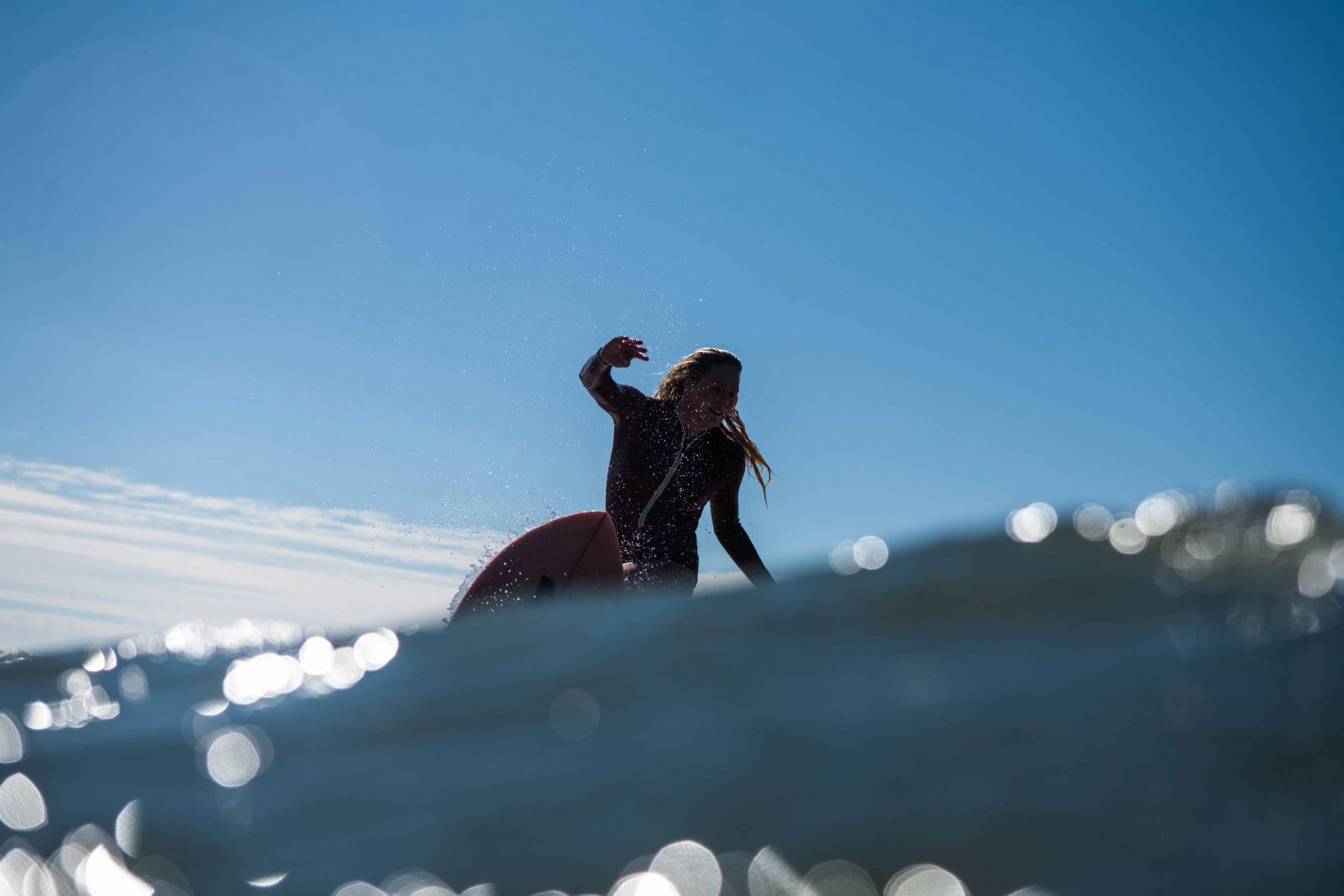 Which is why we were thrilled to arrive in Tokyo and dive straight into meeting up with some of the nation's top surfers, and getting a glimpse of what a day-to-day in their lives looked like. We started in Chiba, about an hour and a half drive from Tokyo. Greater Tokyo is the world's largest metropolitan area, and it's not an uncommon site to see hundreds of surfers descending upon not necessarily outstanding waves, all at once.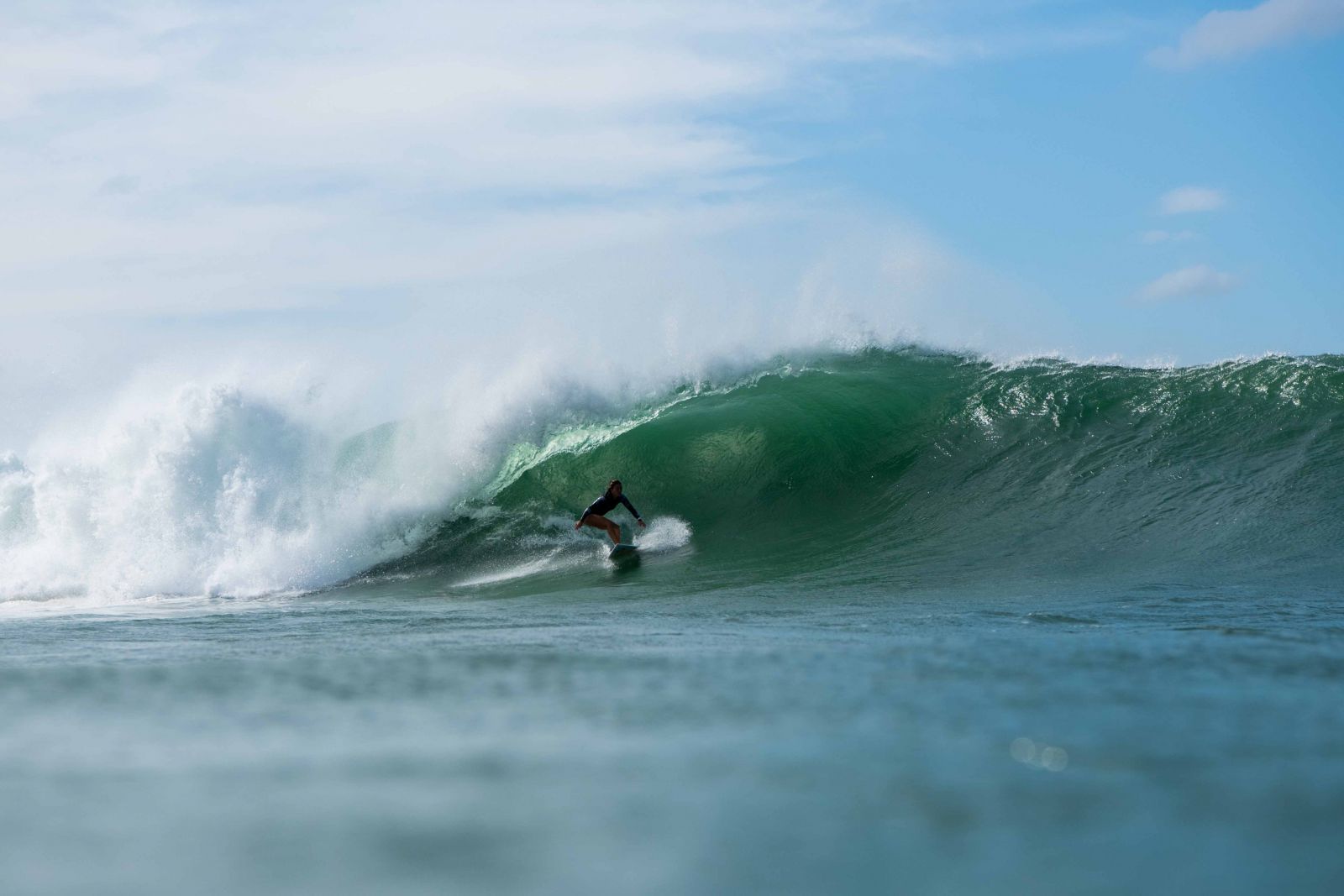 Lucky for us, things were fairly quiet in Chiba, where we met with seventeen-year-old professional Japanese surfer, Shino Matsuda, at Shidashita Beach, where the Olympics Games will eventually be held. Conditions were lackluster, but the stoke was high, and we eventually gave up and headed back into the city to test out City Wave Tokyo, a standing wave type machine in which Shino excelled and the rest of us well…did our best.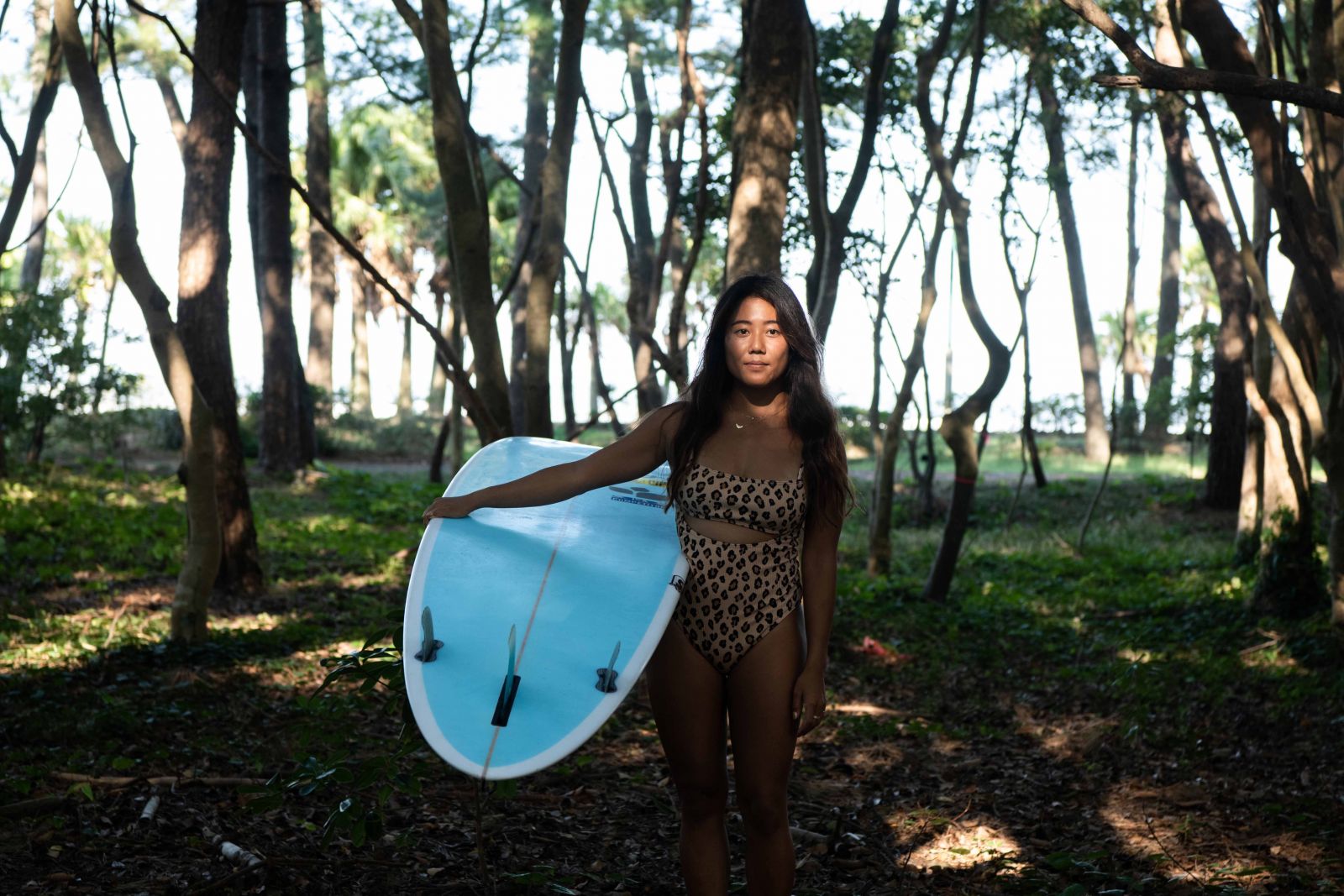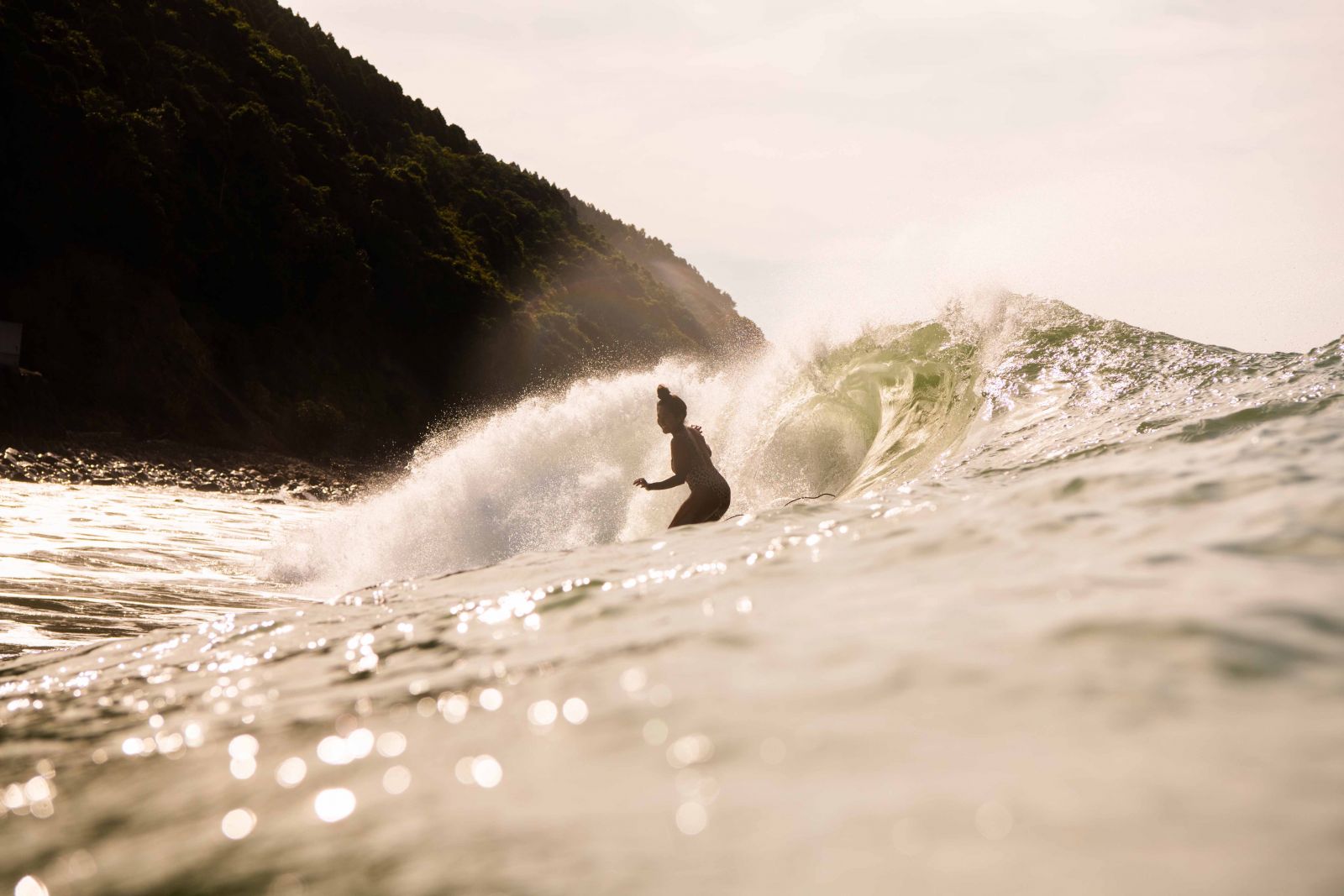 Leaving behind the urban hustle of Tokyo, we flew to Miyazaki, the southern-most end of Japan's main island, where Chiba local Natsumi Taoka met us for a few days of chasing waves. One of the best longboarders in the country, and a top competitor around the world, Natsumi was born and raised in Chiba in a family of surfers. We were met in Miyazaki by one of the biggest typhoon swells in a few decades, and watching stacked lines marching into the coast on the flight in, we were worried for a moment that Natsumi wouldn't have anywhere to surf on her log.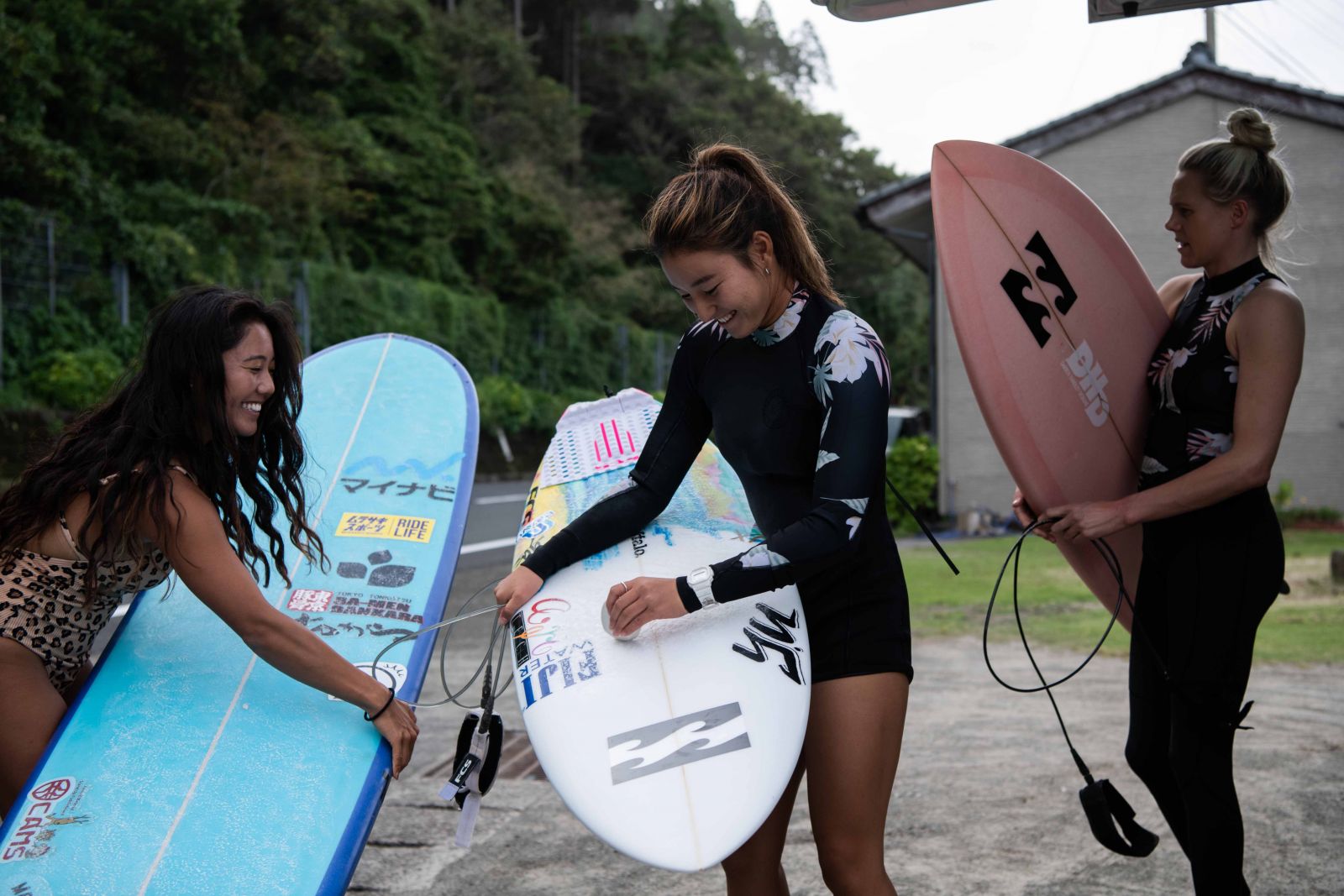 It didn't take her long to prove us wrong—turns out that Natsumi loves big waves, and we watched as she charged solid surf on her log. She did break one board eventually, but it didn't deter her from paddling back out the next session on her last remaining log.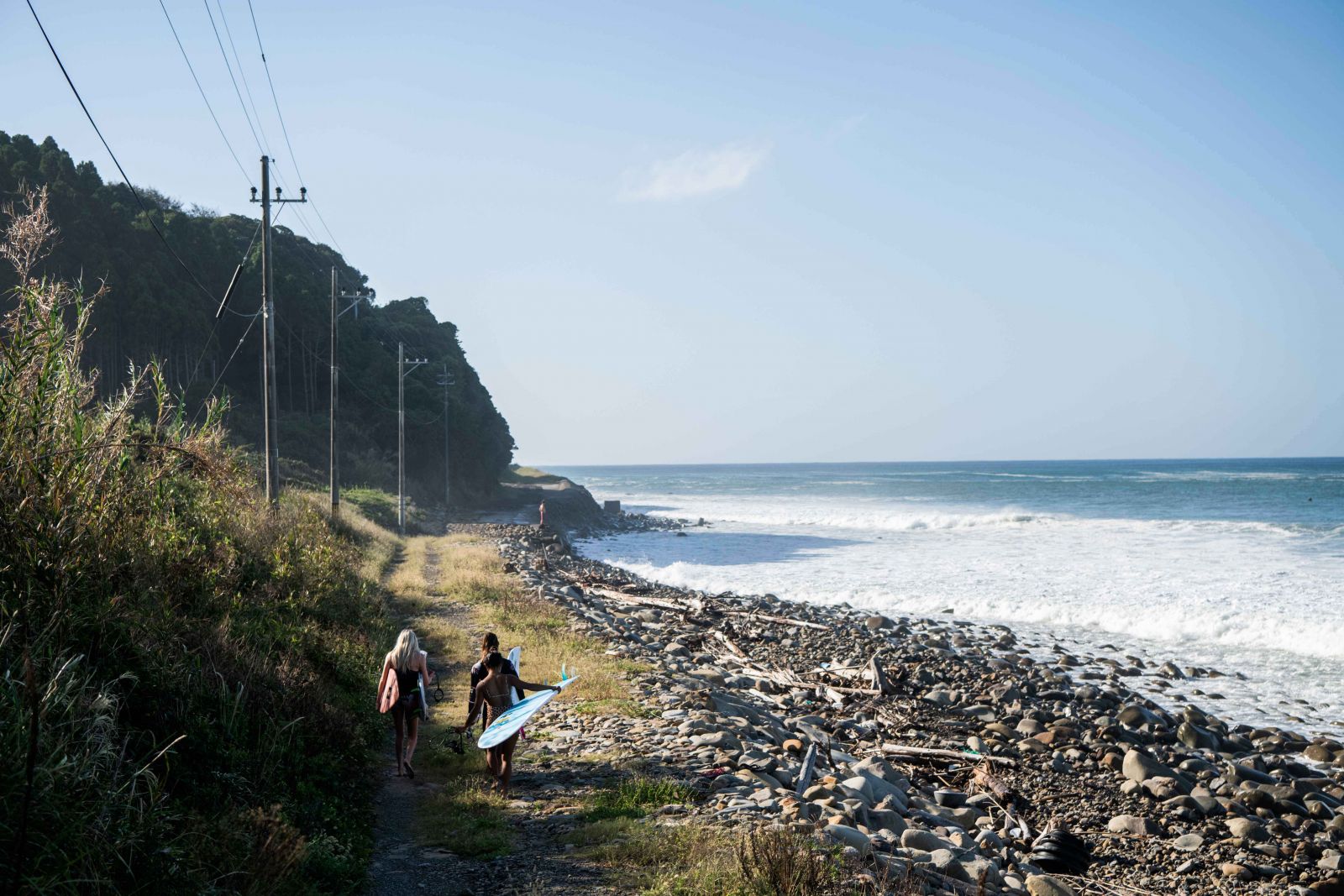 We spent our days in the water and driving mostly empty, winding coastal roads, searching for waves we'd heard talk of. Nights were spent in onsens, laughing over long meals, and yes, there was some karaoke involved.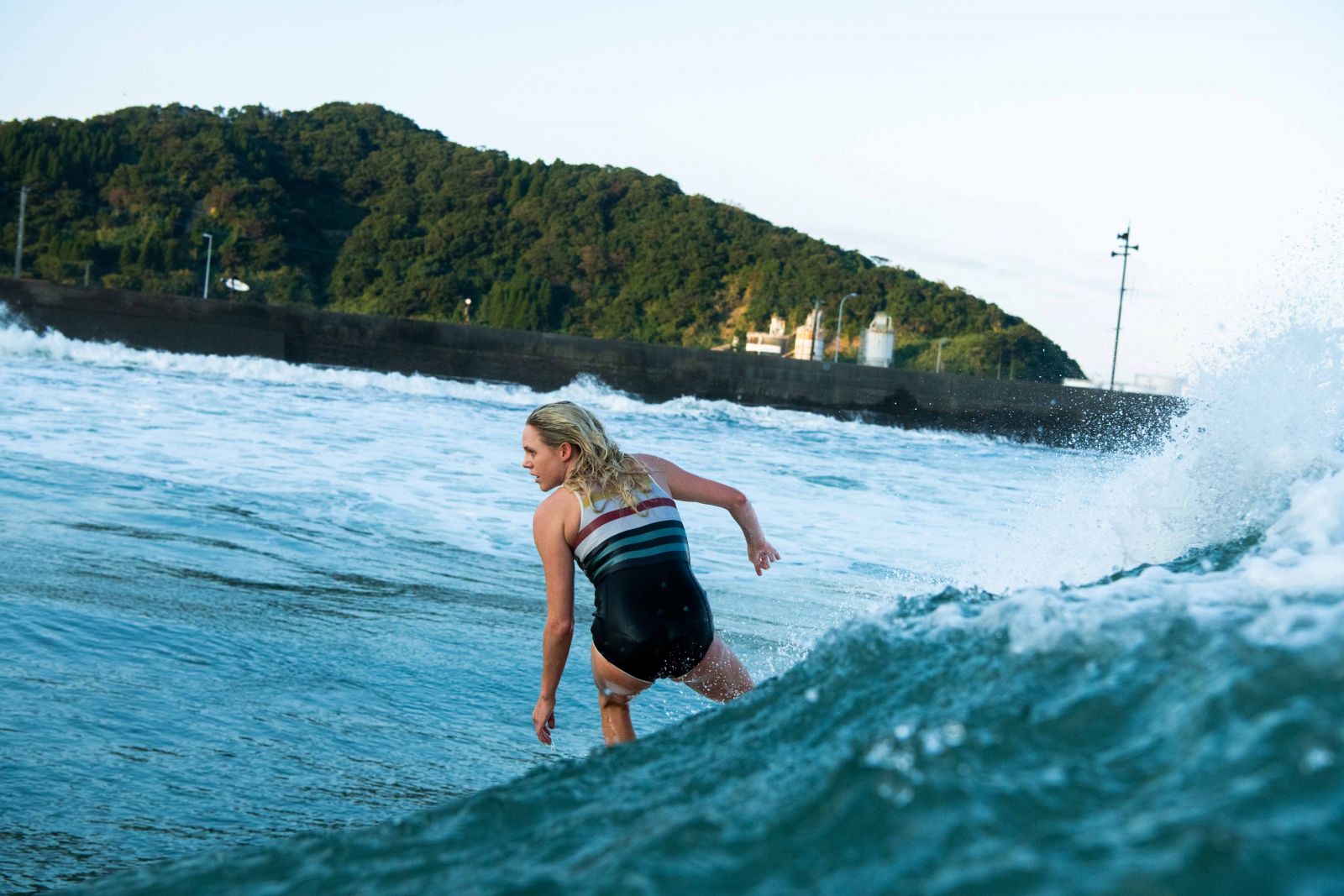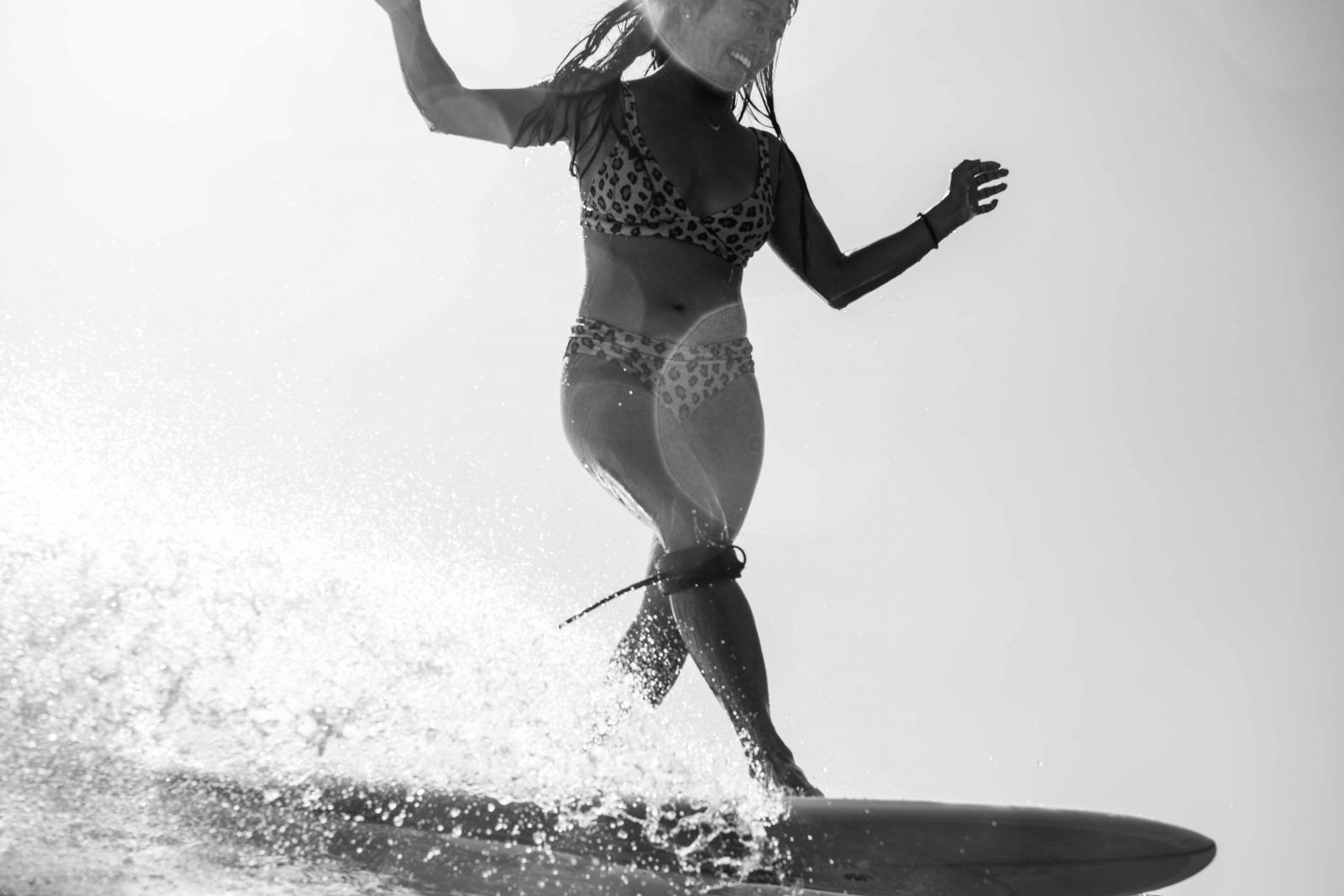 We left Japan with a full heart, and thoroughly convinced of what we already suspected: the women of Japan's surf scene are talented, and surely going to be making even a bigger splash than they are already, much sooner than later.