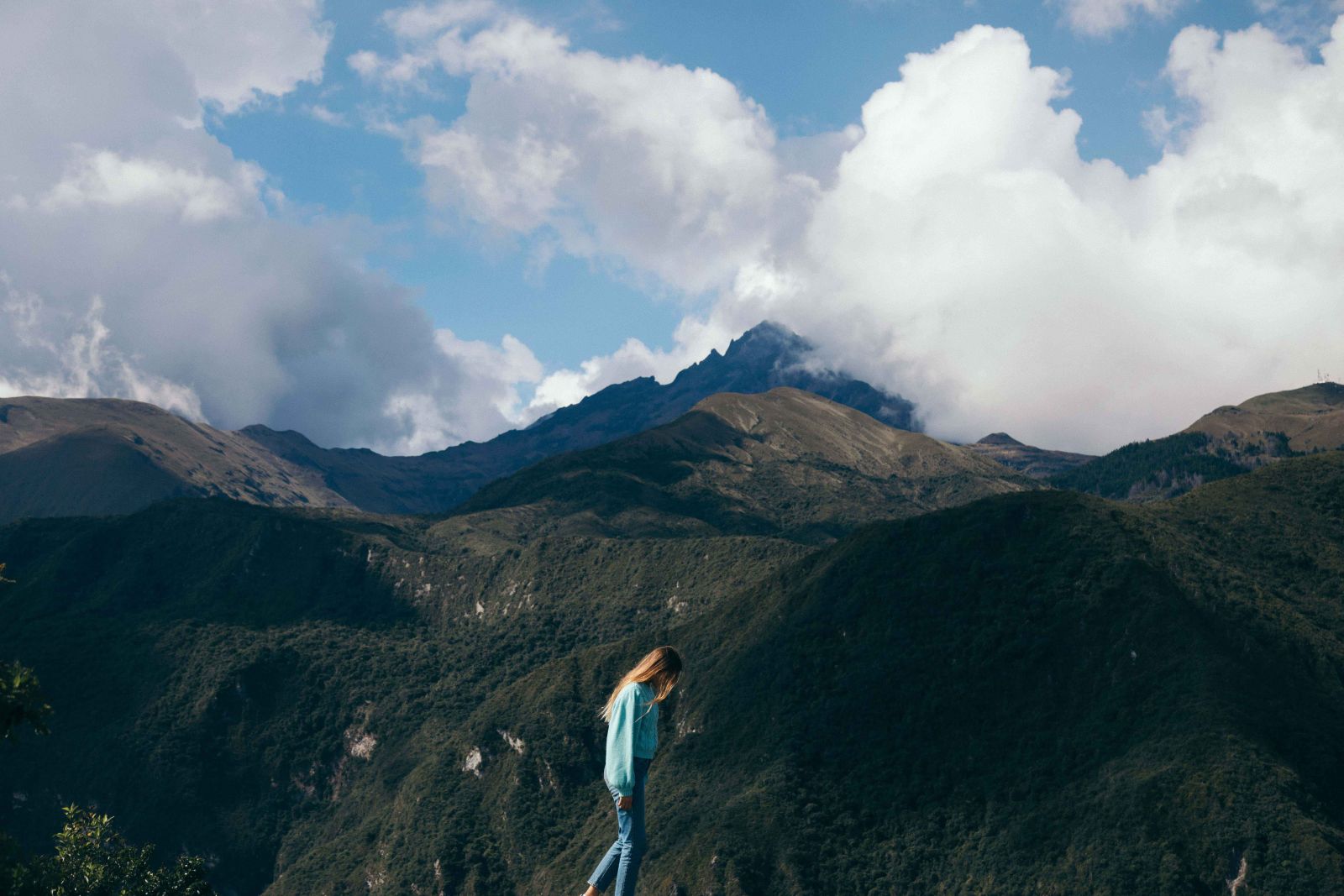 Our "Home" series takes us all around the world and is a deeper dive into the unique stories each one of our surfers has to tell—celebrating their families, cultures, and countries while we're at it.
For Pacha Lina Luque Light, "home" was never as straightforward as four walls and a roof. Born in Ecuador and raised beach-side in Australia, with six-month long stints back in the Andean cloud forest, most of Pacha's childhood was spent off-grid in one way or another. From a young age, Pacha's mother Anja (an environmental activist and musician) raised her with the notion that "home" is far more than a house—it's the people and community you surround yourself with.
This translated into home looking like a lot of different things for Pacha: A caravan in Japan, various self-sustaining, off-grid structures with no running water or electricity. Mostly, it confirmed this for Pacha: wherever you find yourself with community or friendship, you can find some form of "home."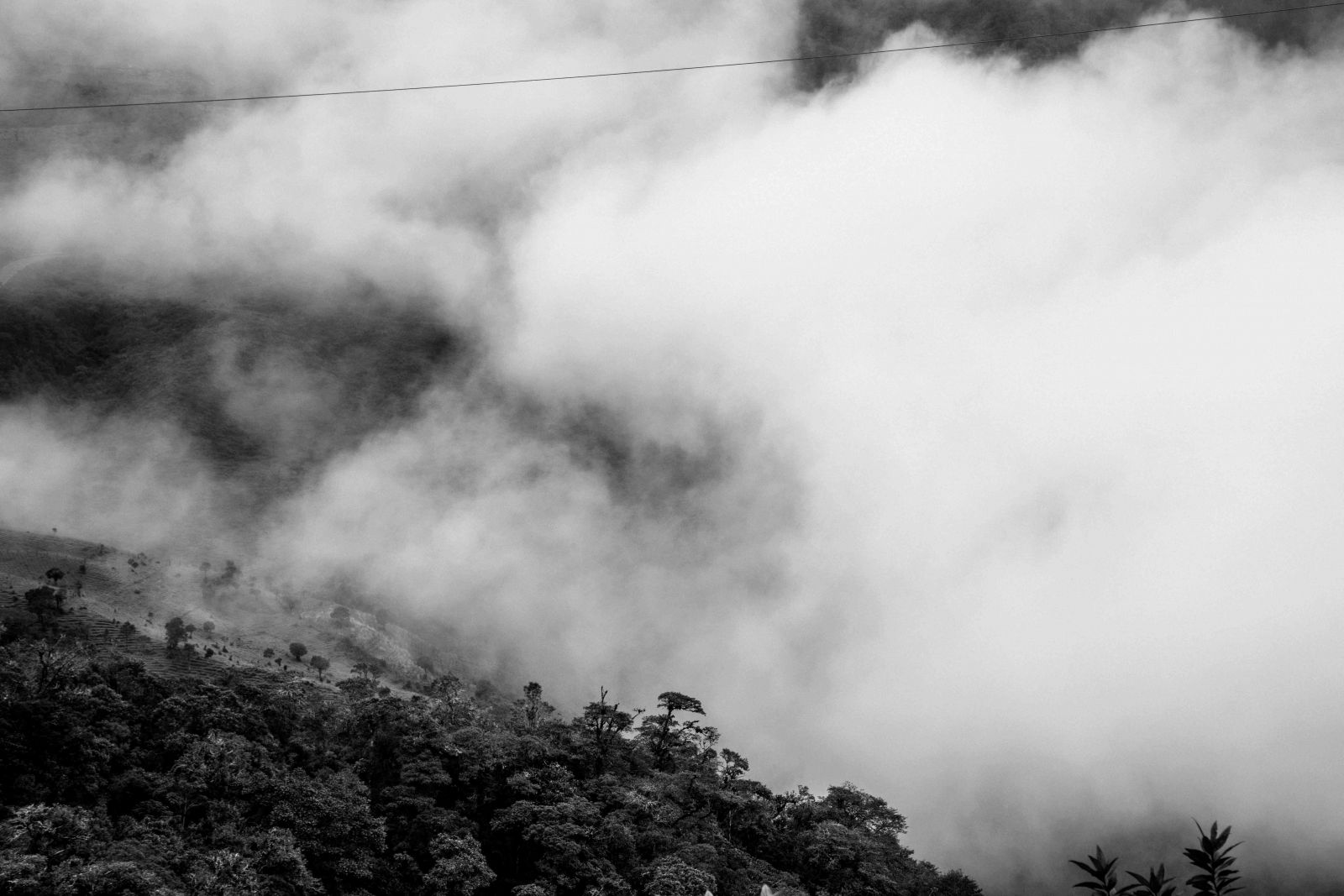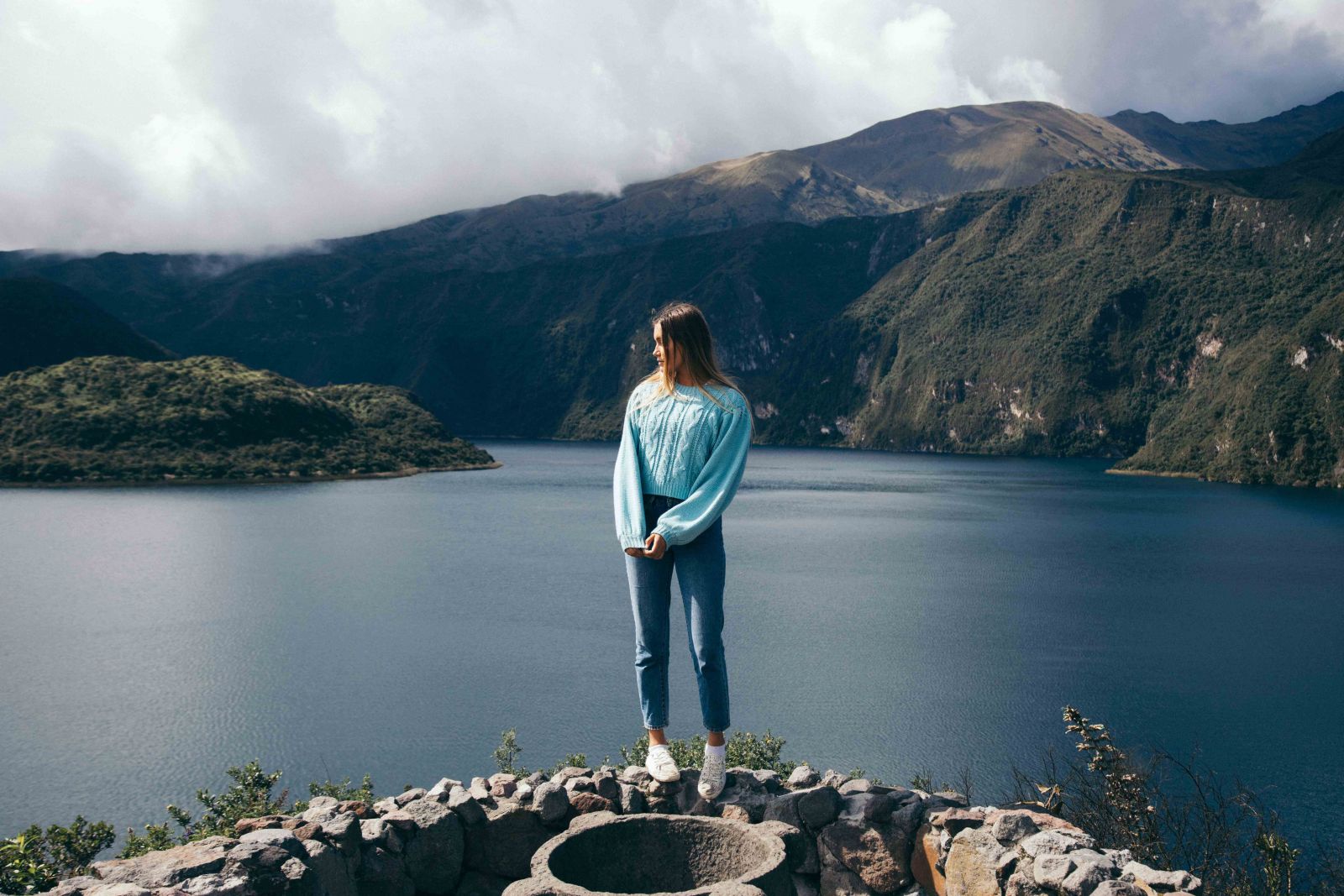 Nonetheless, Ecuador is Pacha's physical birthplace, and where a majority of her extended family remains. Landing in Ecuador is breathtaking—literally. Tucked into the foothills of the Andes, Quito sits at an altitude of over 9,000 feet, and stepping off of the plane, we could instantly feel it—a dreamlike sensation that seemed to carry through our entire trip.
Pacha may be known as an Australian professional surfer—but she was born here, high up in the Andes, where peaceful towns dot the hills between volcanoes, lakes, and forests, and where Pacha's deep connection to the natural world first began. Guided by Pacha, we came back with her to revisit the places from her childhood—from the mountains to the sea—that helped shape her into who she is today.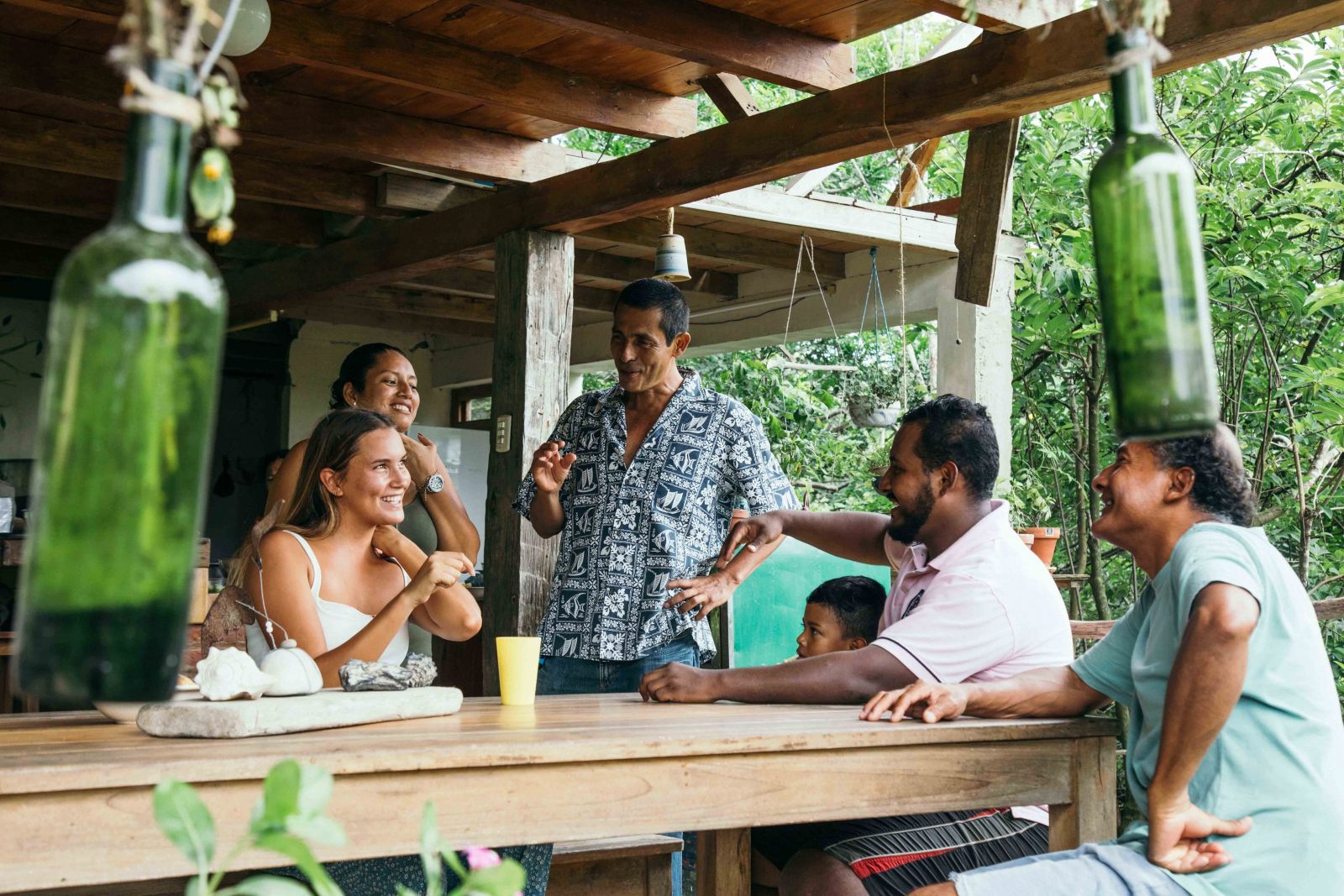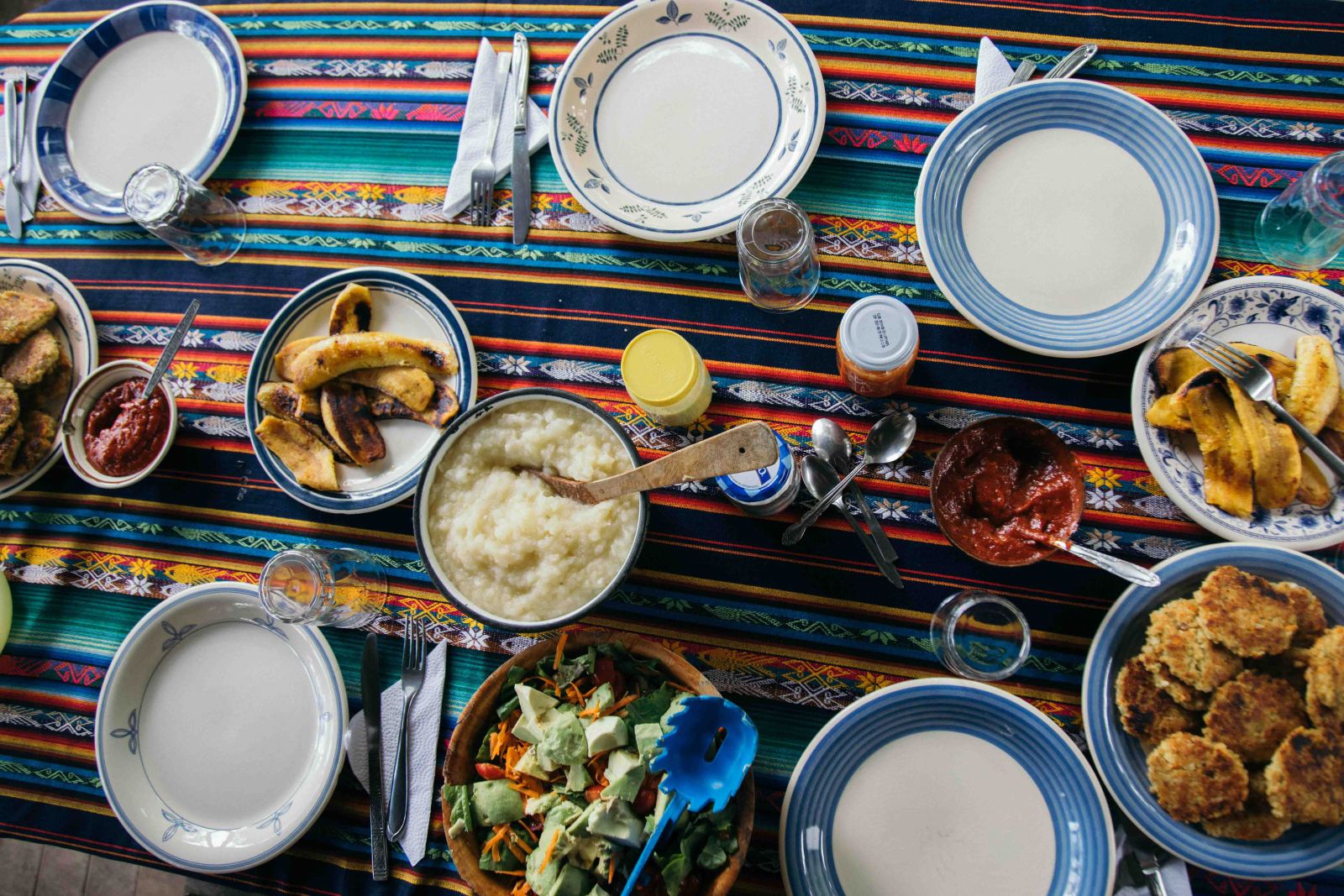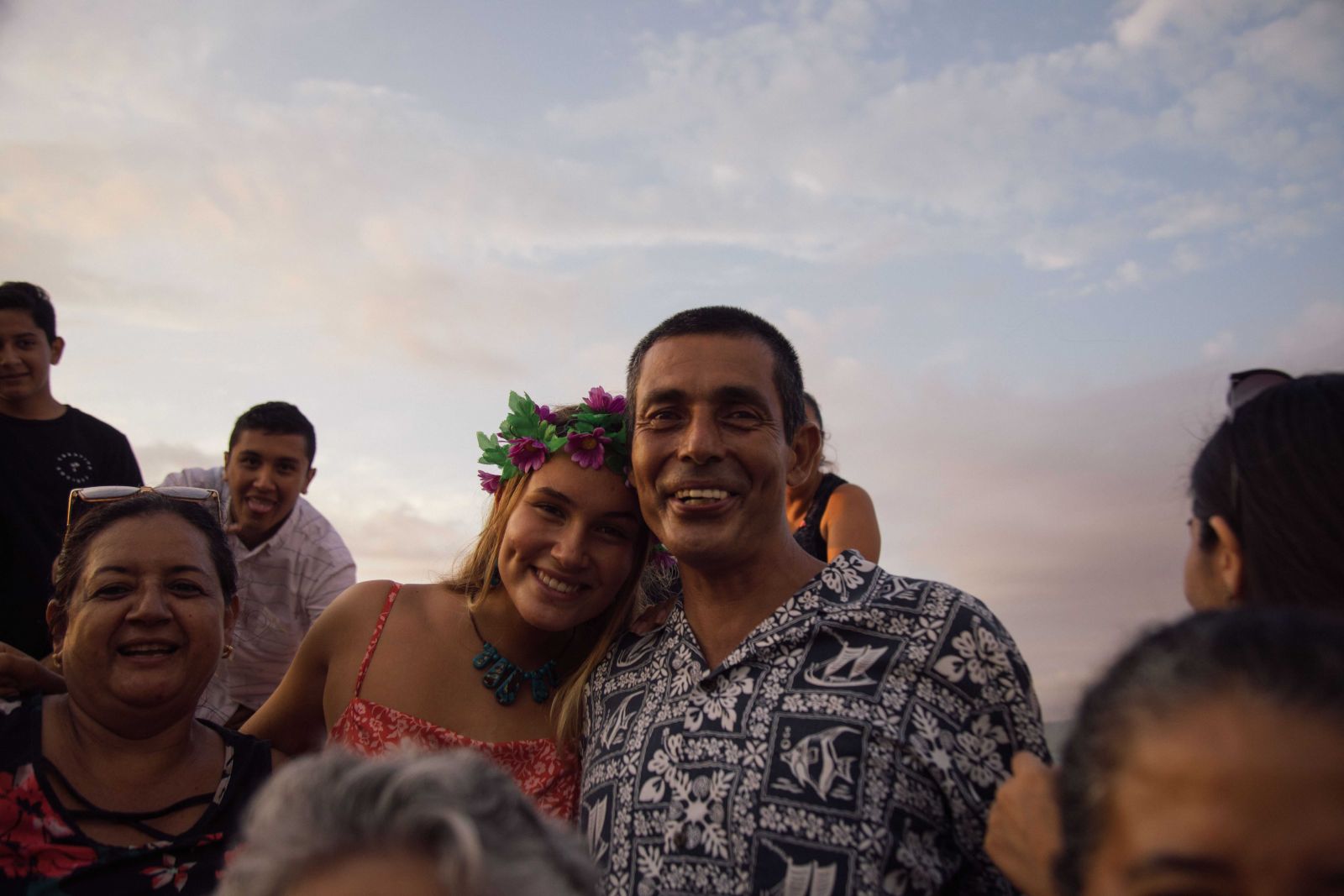 One thing was clear from the instant we arrived in Ecuador: it's a place where wisdom, tradition, and mythology from the last few thousand years are still neatly woven into society today. Indigenous beliefs in the north run deep, and the connection between family (and community as family) in the south, where Pacha's father is from, is one that is strong, all-encompassing, and unconditional in a way that filled our hearts.
We kicked off the trip in Cotacachi, Pacha's place of birth, a quiet mountain city shadowed by two towering volcanoes, whose tidy, colorful streets are filled with flowers and smiling faces. From there, we headed even deeper into the Andes, winding our way along steep mountain roads in the car and eventually on foot, into the cloud forests of Intag, where Pacha's mother bought land and initially raised Pacha and her brother.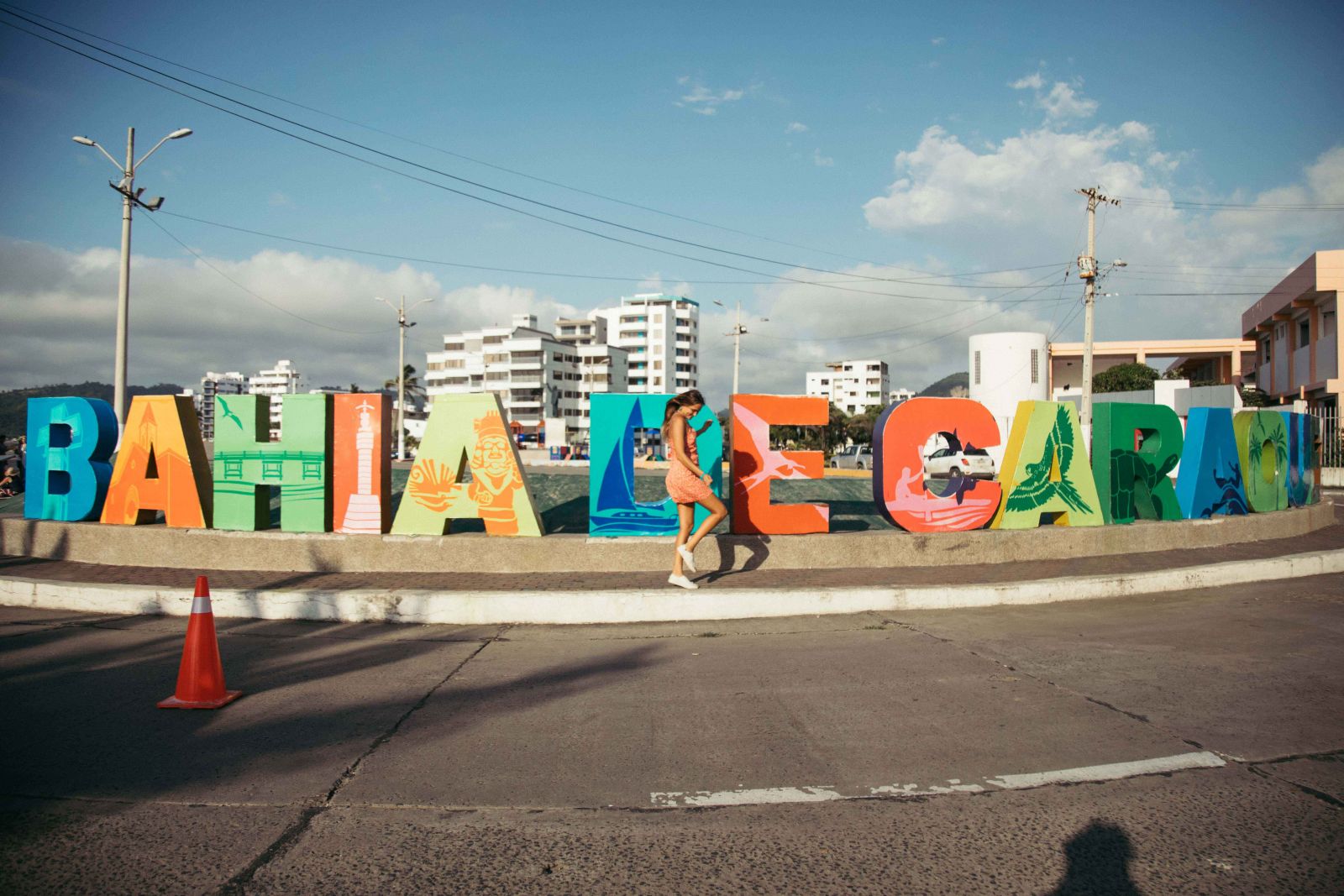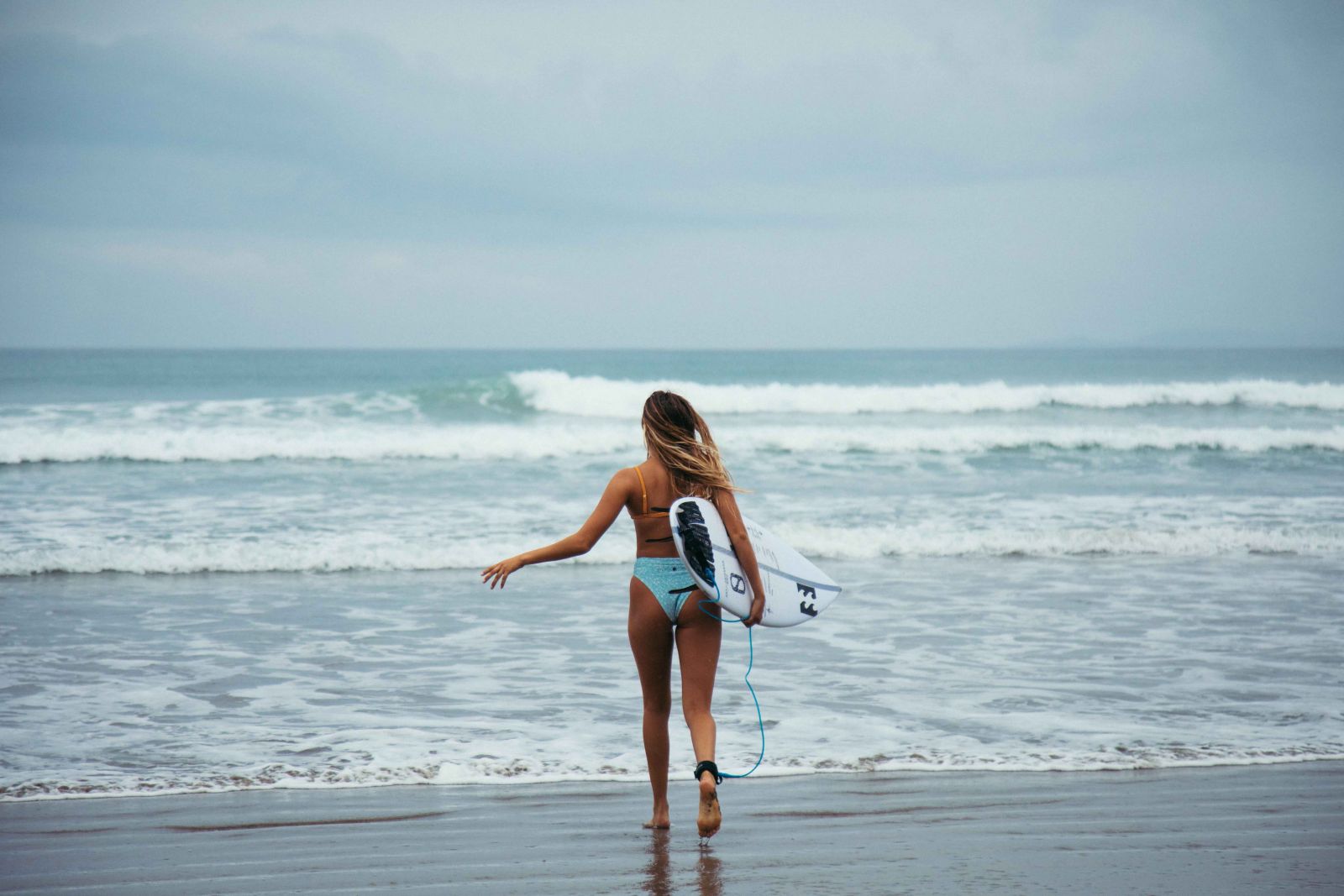 The mountains stole our hearts, but the upbeat warmth of the coast and undeniable joy that is the Luque family was hard to beat. Bahia de Caráquez was once a thriving beachfront city, but a history of powerful earthquakes, the most recent being in 2016, has presented an ongoing battle of rebuilding and recovering from damage that has affected the entire community.
Despite these challenges, the community in Bahia is one of kindness, support and celebration. The Luque family, a large, gregarious clan, greeted us warmly, and before we knew it, we had been taken on as honorary members of the family. At Cerro Seco, the eco reserve that Pacha's father helped to found and maintain, we bonded over long meals, and got to meet three generations of Luques, all of whom were overjoyed to have their Pacha home.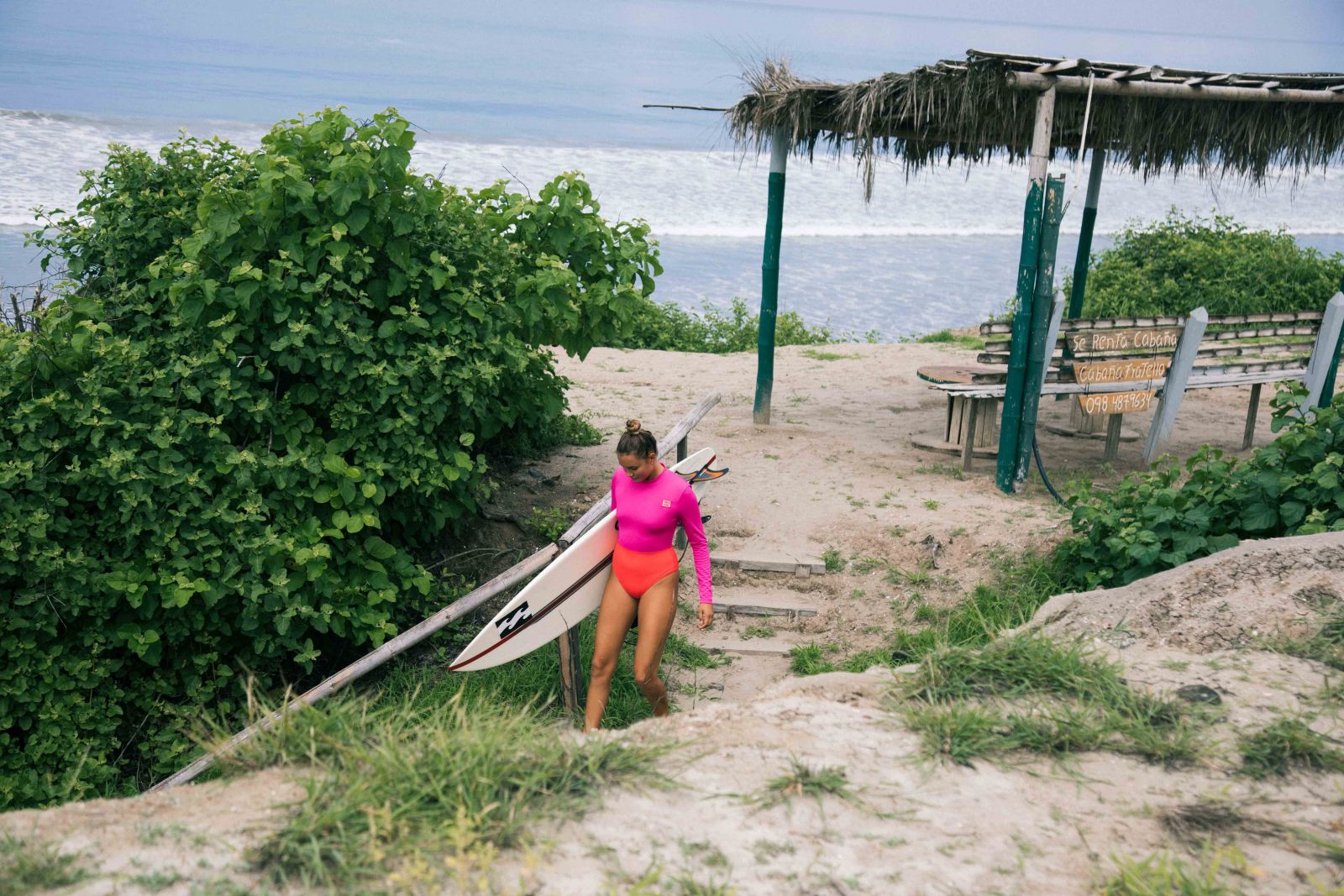 From Bahia, we headed south to San Lorenzo, a sleepy fishing village home to a world-class beach break, and even more waves hiding just down the coast. Our timing was perfect, and we scored two days of pumping, offshore swell. Between surfs, we ate plantain in nearly every form, doubled over with laughter thanks to our wonderful surf guides, Marco and Miguel, and let it slowly sink in that our trip was coming to an end.
It was a week that felt like a month—One of those trips where each stop was somewhere you wished you could stay and dig a little deeper. Ecuador is a long way from Australia, and while Pacha doesn't get to return as often as she'd like, one thing is very clear: Ecuador is very much still home to her. As she put it herself, you can have more than one home, each special and meaningful to you in their own ways…and how beautiful is that?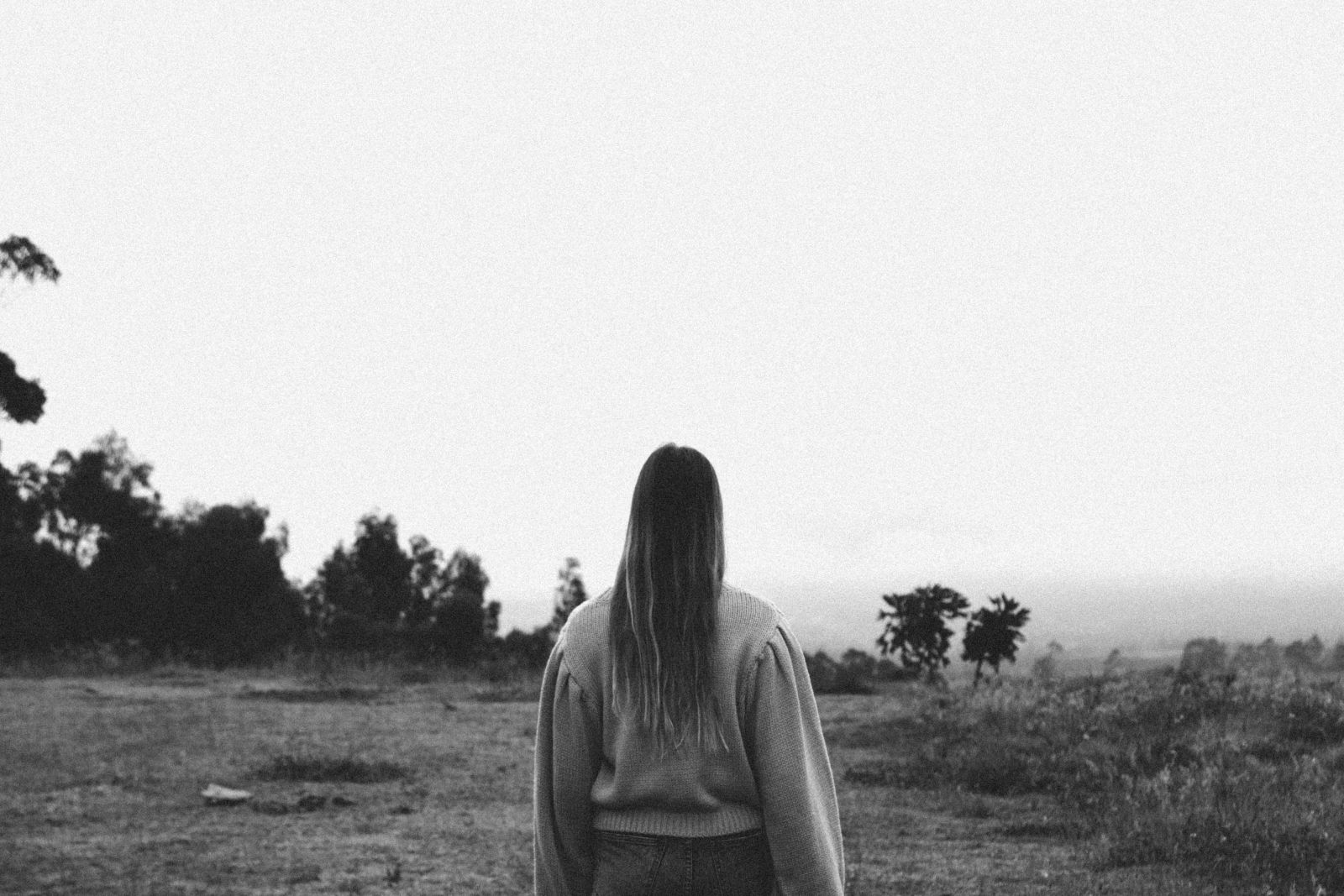 Thank you to everyone who made this trip such a magical experience for all!