WAIKIKI SURF DAY WITH THE BILLABONG WOMEN'S TEAM #KnowTheFeeling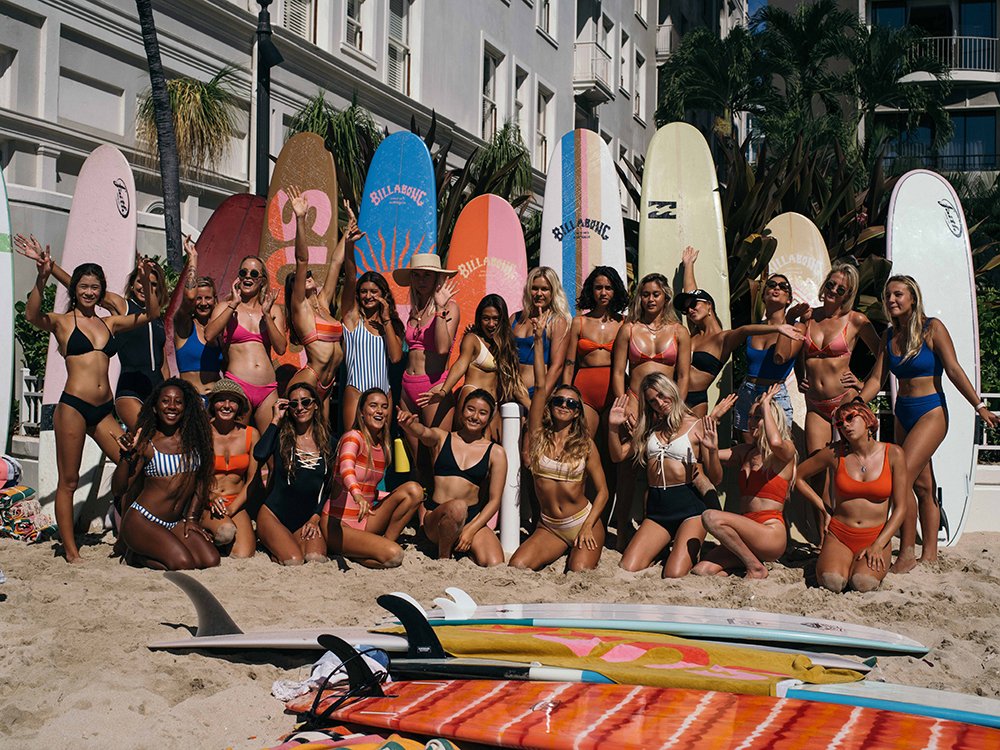 When in Hawaii, a sun and surf session at Waikiki is a must so we gathered all our girls and went for a much-needed day enjoying the beautiful weather and party waves. We spent our time relaxing in the warm sand, getting sun-kissed, and playing in the bluest waters. It was a blast and even our gal pal and travel blogger @gypsea_lust came to hang out.
It was a great time catching up with our team riders and good friends, Laura Enever, Alessa Quizon, Felicity Palmateer, Isabella Nichols, Jaleesa Vincent, Josie Prendergast, Macy Callaghan, Pacha Light, Lilliana Bowrey, Luana Silva, Shino Matsuda, Marina Alonso, and Shaanti Senaratne.
More than just the feeling of surfing, surfing itself creates a feeling of community and camaraderie. We celebrated not only the feeling of surfing, but knowing the feeling of being part of something bigger than yourself. It's not about where we're from, but what we're a part of – a community, a family a solidarity that starts in the sea. We're all from here. We all know the feeling.
Capturing the fun were our friends and photographers @andrew_schoener, @elleynorman, @brooklynhawaii, @nick.oahu and @naniwelchkelliihoomalu

Mahalo to all who made memories with us!