What To Pack for a Surf Trip: Women's Guide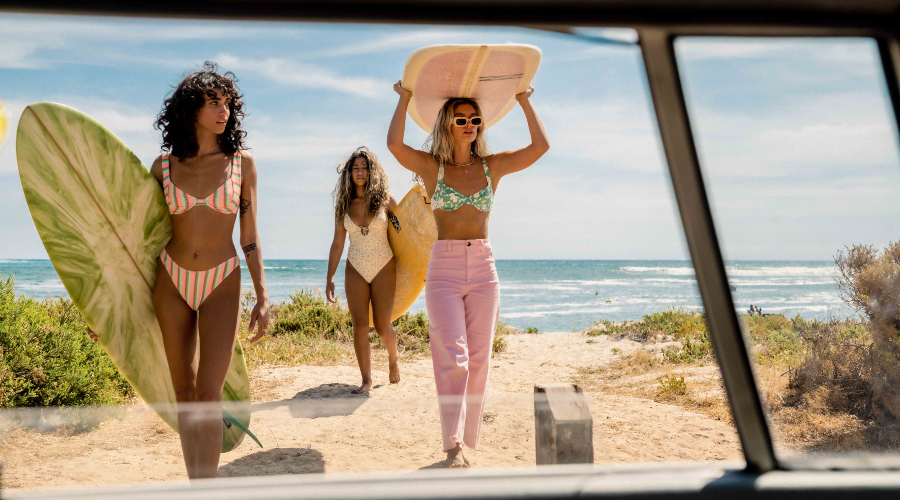 Surf trips are our favorite kind of getaway. We're experts when it comes to packing our bags and hitting the road, whether you've planned into it or are in need of a spontaneous swell chase. When packing for surf travel, what you bring depends on where you're going and how you're getting there.
Here's a comprehensive packing guide on what to bring surfing, including surf essentials, beach accessories, and everything that should be in your suitcase.
Surfboard Gear
The right gear for a surf trip depends on your board and anticipated swell conditions.
Surfboard
A longboard is a good choice for beginner riders and catching small waves. If you're starting to transition from long to shortboarding, consider riding a funboard/egg surfboard. Experienced surfers pack a standard shortboard and/or a gun (long and narrow surfboard) for catching big waves.
Surfboard Bag or Surfboard Sock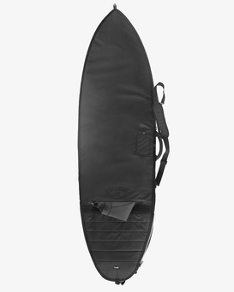 A surfboard bag or sock protects your boards from dings, dust and UV damage. Surfboard socks are made from soft woven fabrics and feature a drawstring closure. Surfboard bags are durable polyester alternatives that typically have zip closures and extra pockets.
Both day board bags and travel bags have grab handles and shoulder straps. The main difference between the two is that travel-style bags include extra padding.
Pro Tip: Choose a surfboard sock or bag that's bigger than your longest board so you can stash accessories, like towels and wetsuits.
Fins & Fin Keys
Carry an extra set of fins and fin keys in case you break one or want to try different configurations. Pro surfers often bring a set of larger fins for more stability if the surf picks up, while recreational surfers are more likely to test a different board.
Leashes
Leashes ensure your board won't get loose and injure anyone around you. Bring a leash for every board and a spare (or two) so you have an extra in case one snaps.
Wax & Wax Scraper
Check the average water temperature where you're going and buy wax accordingly. These are the different types of waxes and corresponding water temperatures:
| | |
| --- | --- |
| Wax Type | Suitable Temperature |
| Cold Wax | <58°F (14°C) |
| Cold Wax | 54 – 69°F (12 – 20°C) |
| Warm Wax | 63 – 78°F (17 – 25°C) |
| Tropical Wax | >75°F (24+°C) |
Repair Kit
A surfboard repair kit is essential for fixing dings and small cracks. For epoxy boards, you'll want an epoxy solar resin kit while fiberglass boards require a fiberglass-specific kit.
Pro Tip: Keep a pocket knife or multi-tool on hand to perform surfboard repairs whenever needed.
Bikinis, Wetsuits & Wetsuit Accessories
What you wear while surfing should make you feel comfortable and feeling your best.
Bikini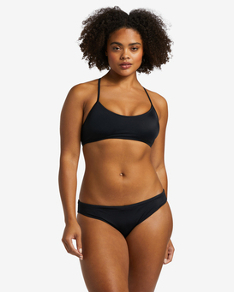 When choosing a bikini, consider different top and bottom options that make you feel the most comfortable. The best bikini tops will offer enough coverage and support, while bottoms should fit snugly and stay in place during movement. If you're looking for more coverage, surf leggings or women's boardshorts are ideal alternatives to bikini bottoms.
For more info, check out our dedicated guide on "Choosing a Surf Bikini".
Wetsuit or Rash Guard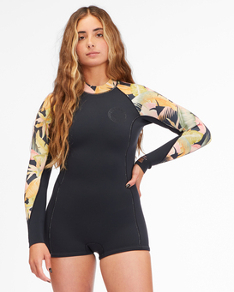 For an extra layer, sun protection and a little more coverage, a rashguard or wetsuit can be your new BFF. Rashguards are lightweight surf shirts designed to protect you from sunburns and chafing during all-day warm water sessions. Wetsuits, on the other hand, are for those cold water sessions where the waves are too good to stay in. The thicker the wetsuit, the warmer you'll be!
When choosing a wetsuit for women, there are different coverage options to consider:
Springsuits feature a long-sleeve or short-sleeve torso with traditional bikini or short-style bottoms.
Fullsuits offer full-body coverage.
Shorty jane wetsuits feature a sleeveless torso paired with traditional bikini or short-style bottoms.
Long jane wetsuits offer the added benefit of leg protection, minus sleeves.
Check out our guide on "How To Choose a Wetsuit for Women" for more details.
Surf Booties
Surf booties are the first accessory you'll want to add when the water temperature drops below 60°F (15°C) or when surfing at rocky or reefy beaches. The best booties will be snug but comfy, with a strap or cinch system to minimize water flushing. There are many different types of booties to choose from, including split toe and round toe options as well as reef-specific designs.
Surf Hood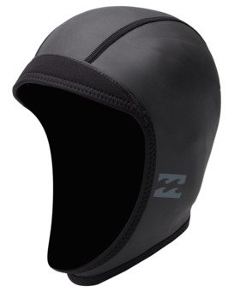 A surf hood, or wetsuit hood, is available in different thicknesses, with 2mm considered the standard. Different hood styles offer varying degrees of warmth and protection from the elements. Some wetsuits also come in hooded styles.
Surf Gloves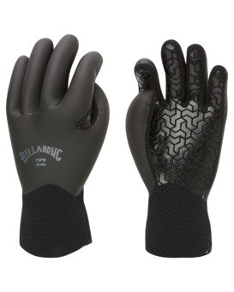 Surf gloves are designed to keep your fingers from going numb in cold waters. Surf gloves offer added warmth to keep you surfing longer but reduce overall dexterity and can take time to get used to.
For more information on wetsuit accessories, check out our guide on "How To Choose Surf Accessories".
Beach Essentials
Here are our must-haves to take you from the sand to the surf on any trip.
Towel or Beach Blanket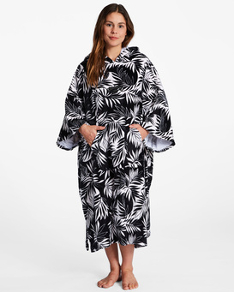 Pack a large towel or beach blanket for drying off and laying out. Consider a microfiber travel towel that packs down and dries quickly, or a changing towel to help you get in and out of your swimwear, no matter where you are.
Beach Bag or Waterproof Backpack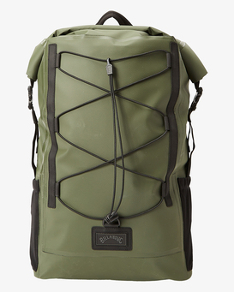 While you're out hunting for the perfect wave, stash your stuff in a waterproof surf backpack or beach bag to keep your clothes dry. If you're headed to a hot, rainy destination or traveling anywhere by boat, use a dry bag for extra protection.
Lunch Box or Cooler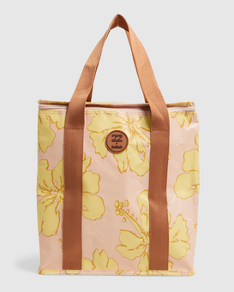 To perform your best out on the water, you need to stay fueled and hydrated. Pack a lunch box or cooler with water and snacks and bring it to the beach to get the most out of your surf sessions.
Water Bottle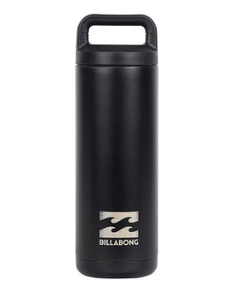 Avoid contributing to the planet's plastic problem and opt for a refillable water bottle over single-use alternatives.
Sunglasses
The best sunglasses for a surf trip are polarized and lightweight.
Pro Tip: Bring your favorite pair for day trips and a backup pair that you can wear during water activities.
Clothing
Don't worry, we've got you covered. These effortless pieces will take you to the beach and beyond.
Tops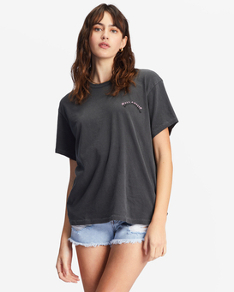 You can't go wrong with tanks and tees. We love pairing them with bikinis or layering them up with jeans and fleece for chilly climates. Got a little too much sun? Surfing in a t-shirt is one of our favorites as well so you don't miss a day out on the water.
Bottoms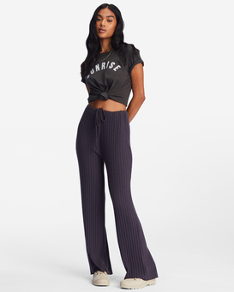 Breezy beach pants and shorts are our go-to's. We never leave for a trip without a solid pair of jeans that can be dressed up if needed. Sweatpants are also a must for those early dawn patrols.
Hoodies & Jackets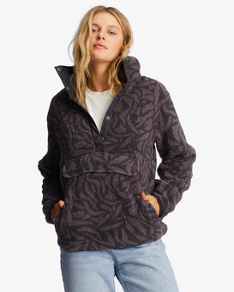 Speaking of early dawn patrols, give us all the layers. Hoodies, fleece and lightweight jackets are a must for cold weather surf trips, those crisp mornings or surf sessions that last past sunset. Puffer jackets and packable jackets take up minimal space and are great for traveling.
Hat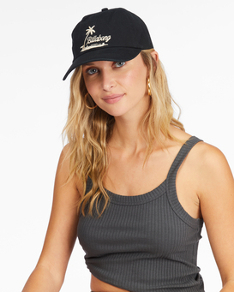 Sun protection is a must when you're spending long days outside. To protect your face from harmful UV rays, choose a baseball cap or wide-brimmed straw hat.
Shoes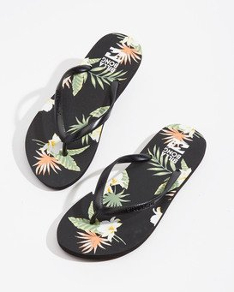 We never go anywhere without a pair of flip flops (or two). Sneakers or boots are also a great option if getting to the surf is a little more off the beaten path.
Toiletries
The right toiletries can keep you feeling and looking fresh when spending long periods of time outdoors.
Sunscreen & Chapstick
Choose a reef-safe sunscreen that protects your skin without harming marine life. Look for products that are sweat-proof and water resistant and consider a UV-resistant chapstick for your lips.
Hair Care
The salty ocean water combined with the sun's rays can leave your hair feeling dried out. Choose products with UV protection, moisturizing oils and proteins like hydrolyzed elastin and hydrolyzed keratin to protect and revitalize your strands. Leave-in conditioners and hair oils can help counteract damage.
Bug Repellent
Especially in tropical climates, pesky bugs can be a nuisance. Make sure to apply bug repellent on any exposed skin, just like with sunscreen, and check the label for suggested reapplication time.
Mini First Aid Kit
Be prepared to treat minor cuts and bites on the beach with a mini first aid kit. If something happens, having basic items on hand means less time spent running around looking for first aid and more time surfing.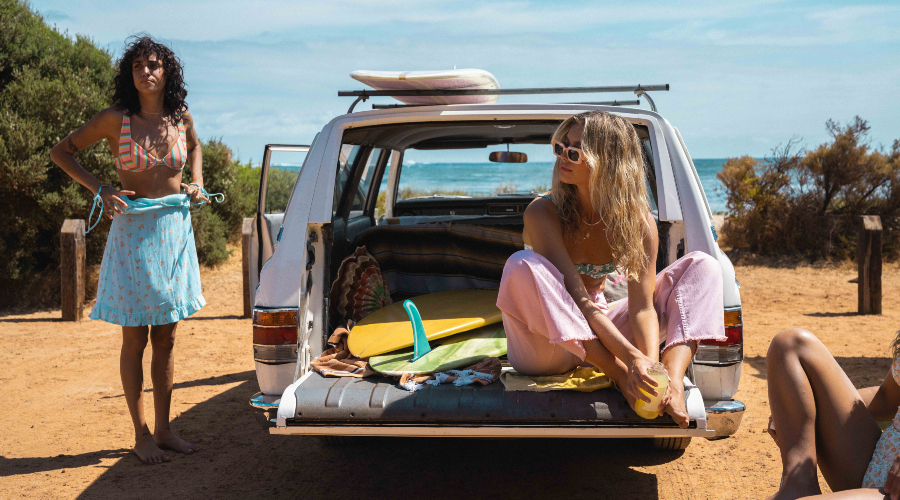 Tech
Although not essential, bringing a few high-tech gadgets can enhance the quality of your surf trip–in and out of the water.
Adaptor
A plug adapter for your tech is a must if you're traveling internationally.
Underwater Camera
In addition to capturing exciting moments, you can use an underwater camera to review your surf footage and improve your skills on the board and in the line-up.
Portable Charger
A portable charger is a great way to keep your phone and camera charged during travel and long days on the beach.
Waterproof Watch
Whether you just want to check the time without getting out of the water or utilize fitness tracking features, a waterproof watch is a useful accessory to have on any surf trip.
Now you have a better idea of what to bring surfing. Being fully prepared is the key to success on your next surf trip and will allow you to spend more time enjoying the waves.
Related Guides
The Ultimate Women's Wetsuit Buyer's Guide
How To Pick the Perfect Bikini for Surfing
How To Choose a Bikini for an Apple Body Shape
How To Choose a Bikini for a Pear Body Shape
How To Choose a Bikini for a Rectangle Body Shape
How To Choose a Bikini for an Hourglass Body Shape