How To Choose a Bikini for an Athletic Body Shape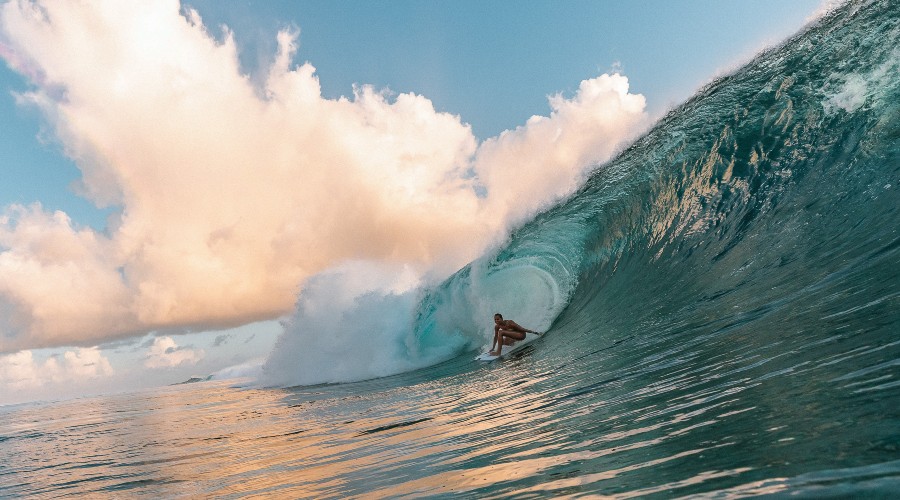 We're not into labels. In fact, we're dedicated to defying them. But we know shopping for a bikini can be less than fun sometimes. We know that feeling confident and feeling your best is how to look good in a bikini!
In this helpful guide, we've asked our bikini experts to answer your top questions on how to find a flattering swimsuit for an "athletic" body type.
Q. "What Is an Athletic Body Shape?" - Caroline
Women's bodies come in many beautiful shapes and sizes. The "athletic" body type, also known as the "inverted triangle" shape, characteristically has a muscular build with proportionally wider shoulders and fairly uniform measurements across the chest, waist, and hips.
An "athletic" body typically has:
Broad shoulders
Smaller to medium chest
Long torso with an undefined waist
Narrow hips
Toned legs
Q. "Any General Tips for Athletic Shaped Body?" - Stacy
"Athletic" bodies come in all shapes and sizes, but muscular shoulders are generally one thing they have in common. We recommend styles that highlight the legs and hips. Adding volume to the lower body is also a great trick for creating a curvier silhouette.
Q. "What Are the Best Swimsuits for Athletic Shaped Bodies?" - Tara
The good news is that there are plenty of flattering swimsuit options for women with athletic body shapes. Swimsuits with thicker straps, high-leg bottoms, asymmetrical styles and cutouts compliment this body shape beautifully.
Q. "Can You Wear a Sports Bra as a Bikini?" - Zoe
Of course! But if support and comfort are what you are after, consider sports bikinis that are purposely designed for active beach days. Tank swim tops are a great choice because they resemble a sports bra in fit and shape.
"Are There Any Dos and Don'ts When Choosing a Bikini for an Athletic Body?" - Kaia
DO: Use color, print, and eye-catching details to enhance your favorite features. Bright and bold styles will draw attention, while darker colors have a more neutral effect.
DO: Remember the power of a wide shoulder strap. While spaghetti straps and halter tops will make the shoulders appear broader, a thick strap top will balance your upper and lower body.
DON'T: Limit your options! Try on a ton of styles and continue exploring different fits and fabrics until you find one you love.
DON'T: Feel obliged to follow trends. Be true to your own sense of style and rock what makes you happy. Feeling confident never goes out of fashion.
Whether it's a skimpy bikini or high-performance one-piece, the most flattering women's swimsuit for your "athletic" body shape is the one that makes you feel beautiful and the best version of yourself. Happy hunting!
SHOP ALL WOMEN'S SWIM