How To Choose a Bikini for an Hourglass Body Shape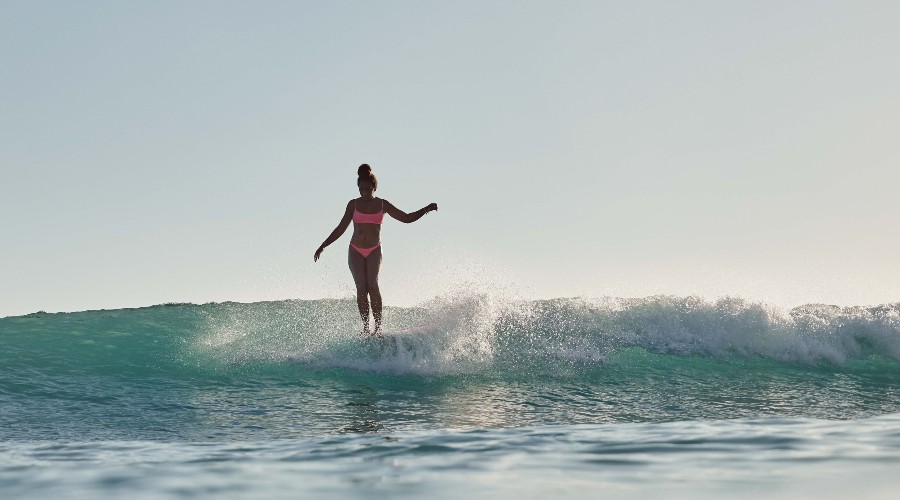 Women's bodies are all unique in their own ways, and we think your swim should celebrate your beautiful curves and make you feel confident! We get a lot of questions about how to look good in a bikini and choosing swimwear for different body shapes so we're here to help!
In this guide, we've asked our bikini experts to answer your top questions on how to find a flattering swimsuit for the "hourglass" body type.
Q. "What Is the Hourglass Figure Body Type?" - Amanda
Sometimes called an 'X' or a 'figure 8' shape, the "hourglass" body type is the classically curvy body shape characterized by a well-defined waist and equally proportioned bust and hips.
An "hourglass" body typically has:
Well-defined waist
Balanced proportions in shoulders and hips
Fuller hips and thighs
Shapely bum
Overall curvy silhouette
Q. "How To Choose a Bikini for an Hourglass Body?" - Suzie
The hourglass figure is easy to flatter, but no matter what your body shape, we want you to feel your best in your swim. While many swimsuits work well for this body type, a good place to start is with a matching bikini set. Swimwear sets will highlight your balanced silhouette.
Q. "Best Swimsuit Types for Hourglass Shaped Bodies?" - Taylor
Whether you opt for a skimpy string bikini or a full-coverage one-piece, we recommend matching your top and bottom with whatever you choose when it comes to embellishments. However, if you're blessed with these curves, rock whatever you like! Swimwear pieces with plunging necklines, strapless tops, and high-waisted bottoms complement this body shape beautifully.
One-Piece Swimsuit
One-piece swimsuits are great options for women who want a bit more coverage without compromising style. If you like a more modern look, choose bold silhouettes like a side cut-out monokini. This style accentuates your hourglass curves. Another super-flattering option is the plunging V-neck. Bonus points if it has a belt! The deep-V shape will elongate the figure and enhance your slim waist.
Bikini Tops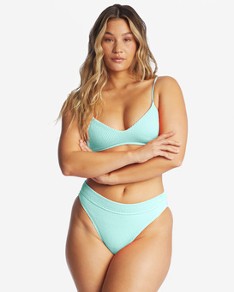 When it comes to bikini tops, we love to keep it classic. Triangle tops and halter tops are some of our favorites that also offer plenty of support. Alternatively, a strapless bandeau is a great choice to highlight the chest and shoulders.
Bikini Bottoms
For a retro look that compliments your hourglass silhouette, consider a high-waisted bikini bottom. Opt for a swim bottom with a high-leg rise if you'd like to highlight the hips and bum. The higher the cut, the more hips you reveal, which visually narrows the waist and elongates the legs. Yes please!
Q. "What Are the Bikini Dos and Don'ts for an Hourglass Body Shape?" - Heather
DO: Embrace your curves! Choose styles that emphasize your assets with plunging necklines and high-leg cuts.
DO: Maintain your balanced bust-to-hip ratio by keeping ruffles, frills, and embellishments consistent through the top and bottom.
DON'T: Shy away from a swimsuit you love. Staying true to your sense of style never goes out of trend.
DON'T: Limit your creativity and have some fun. Go bold! Your hourglass figure allows for a ton of play with prints, silhouettes, and textures.
The most flattering swimsuit for an hourglass body shape is the one that makes you feel your best. Now get out there and soak up some sun!