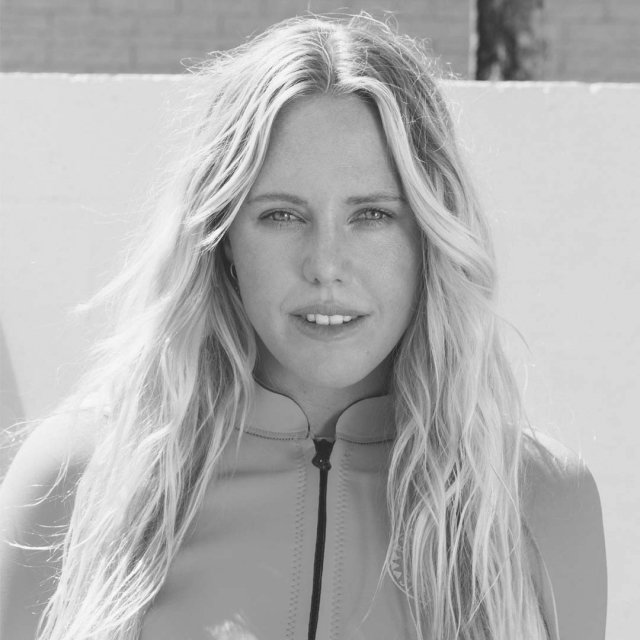 Bio
Laura Enever is our happy-go-lucky, fearless and stylish surfer girl. It all began when she was just a grom, on the salty shores of North Narrabeen where she would surf every single day with her big brother and dad. A passion and a way of life was born and from there she went on to be the ISA Junior World Champion and Triple Crown Rookie of the year in 2008, ASP Women's World Junior Champion in 2009 and made her professional debut in 2011. In 2015 she took out the Hurley Australian Open of Surfing in her very own backyard of Manly with all her frothing friends and family to cheer her on.
Laura spent 7 years on the World Tour consistently finishing in the Top 10, surfing all around the world and making memories with her girl gang at the same time. Laura has also made a name for herself in the big wave scene, chasing some of the biggest swells and surfing waves of consequence like it ain't no thing. Enever spent months training her body to better withstand the punishment of lots of whitewater at places like Jaws and Mavericks and training her mind to relax and remain calm when things take a turn.
In 2020 she released her much awaited film 'Undone' which follows Laura as she navigates the unpredictable and male-dominated world of big wave surfing. Leaving behind her spot on the WSL World Tour, Laura goes after some of the most remote and dangerous waves on the planet. The documentary went straight to Number 1 on iTunes and is certainly a must watch. Her achievements combined with her passion for fashion have seen her venture outside the surf industry where she has worked with world-renowned photographers, stylists, magazines and brands, all of which continue to put our sassy surfer girl in the spotlight. The future looks bright for Laura, she has been recruited as part of the WSL commentary team where she'll be calling all the live action on the back of a jet-ski. What a job!